What Are the Keywords?
A keyword is simply what describes your content. They are also termed as Search query, using which the people search for a particular topic in the Search Engines. Keyword is one of the most crucial elements of SEO and websites as the people use it for searching for a specific result and SEO experts use for making the webpage rank higher, thereby making the corresponding page visible among the top results in the Search Engine Result Page.
Well optimized and proper keywords are essential for a website because they are connecting the people with the content that you own. So be careful to choose the relevant and popular keywords to drive traffic to your website.
For example, if your website is about an online education institution, the keywords could be online education, learn online, e-learning etc. Be selective with the keywords, they should be popular, with the high chances of being used by the people.

Attract more client with SEO marketing

What Are Seed Keywords?
Seed keywords are the words which will be used as your base keywords. In other words, these are the primary basic terms that directly describes our product or service. Choose your primary topic or important sub topics as the seed keywords, which can then be used to determine the other keywords. The important feature of seed keyword is that they are not modified or changed the meaning by modifier word.

How to Create a Seed Keyword List?
A seed list is a list of keywords that are most relevant and important to your business. This list becomes the starting point for your elaborated keyword list. An intensive seed list will lead to a better keyword research strategy.
Some ideas to create a seed keyword list:
Identify all the terms related to your business. Don't limit the list with the essential keywords only. Dig deeper and deeper.
Be focused on your customers and think about their possible choices of search queries.
Refer to your competitor's keywords. This might provide you a better understanding of keyword options.
Do a research on search engines for exploring the ideas and elaborate the list.
Find the synonyms of your own seed keywords that have possibility of being searched.

Finding Target Audience
Finding the right audience for your business is very important to build robust market for the product or service. Define who should buy your products or services. Make your solution the unique and better one among all other competitors.
Create an audience persona by considering who, when, what, where and why factors.
Integrate all the attributes belong to them.
Emphasis your uniqueness and offerings and examine how those impress the audience.
Cross check the existing marketing strategies and existing customer circle.
Review and analyze your competitor market and audience.
Use the maximum use of social network platforms.
Figure out your top 5 competitors
Finding the businesses which provide the similar products or services like yours is really important.
Do a research with your main keyword to find the websites that appear on the top of the Search Engine Result Page.
Research the market for determining the similar products or services. Analyze your customers and customer feedback to find the competitors.
Refer to the social networks and channels.
Make use of the competitor research tools like:
SEM Rush
Similarweb.com
Google Maps
Industry Directories
SpyFu
Buzzsumo
Advanced Web Rankings
Searchmetrics
Meltwater
Spy Competitors Keyword Strategy
The reality about the keywords is that the focus should not be limited to your own keywords. You should investigate the keywords of your competitors too. Observe their keyword strategies, weakness and strength and emphasize on all these factors.
Keep an eye on the main content of the competitors.
Examine your competitor's website and blog ideas and content.
Filter out the high ranked keywords of your competitor.
Follow the social media profiles and track their updates and posts especially blogs.
Find out their strategies and technologies.
Determine their brand popularity and growth.
Analyze their SEO strategies and ads.
Use the tools like Adbeat, SEMrush, WhatRunsWhere Etc.

Increased Website Traffic By
+95%
Case Study
Increased Conversion Rate By
+37%
Case Study
Increased Lead Generation By
+60%
Case Study
"We measure our success by how much we WOW our clients."
Case Study
SEE HOW WE CAN HELP YOU
GROW YOUR BUSINESS
Enter your website to get started now
Check Performance of Existing Keywords
The keywords are intended to improve the performance of our website. So figuring out the performance of the existing keywords is critical.
The better idea is to use Google Adwords to check the performance of your keywords.
Thereby we can determine how effective our keywords are which will help us to take the necessary modifications and improvements on our keywords.
Factors should be considered while conducting the keyword performance checking:
Keyword ranking on Search Engines
Search volume for each keywords
Competition for each keywords
Trending topics
Keyword difficulty
Location
Competitor keywords
Find New Keyword Opportunities
Along with working on the existing keywords, consider improving the keywords. Try to find new keywords to work for.
Analyse the market trend and user search queries
Track and monitor the changes in competitor keyword strategies.
Find the new quality keywords which will offer the competitive advantage
Explore the tools like:
Google keyword planner
AdWord & SEO Keyword Permutation Generator tool
Google Correlate
IMforSMB Bulk Keyword Generator
Keyword In
Wordtracker Scout
Soovle
Ubersuggest
WordStream Free Keyword Tool
Filter Keywords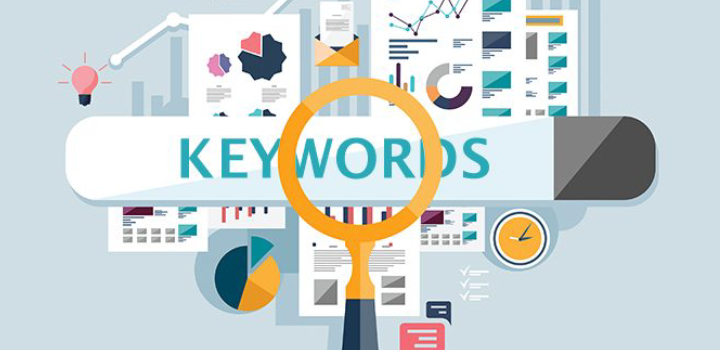 Once your Keyword list is completed, you'll need to decide which keywords are to be kept and which to be removed. Target your keyword research to create a list of the exact keywords you're looking for.
Consider these factors while selecting the keywords:
Relevance score
Search volume
Organic competition
Minimum number of words
Exclude specific words
Avoid keywords that don't conform to the exact concept targeting
Then perform the necessary steps to create a well-defined keyword list.
Cross examine and perform a refined research strategy to sort out the relevant keywords. Remove any element that disqualify or do not match your criteria
Analyze your keywords performance report to check the ranking and relevance of the keywords. Eliminate the keywords which contribute no benefits for ranking or show less performance.
Emphasize the keywords with high search volume and low competition. High performing keywords should get a special attention.
The above criteria will result in an abstract list of Keywords, which might be a list of relevant keywords that contribute the values to your business. You can then implement some great ideas and techniques to effectively manage the keywords by focusing on the important keywords to improve your performance.

Reach More Client Online
When you partner with Incrementors, we'll help you earn visibility for the keywords your target audience is searching, and earn more client for your business.
How to Pick Keywords Based on Various Metrics?
– What is the search volume?
– What is a keyword competition?
Two main things to be considered while determining a good keyword are search volume and keyword competition.
Search volume: This implies the total amount of search for a particular keyword, the average month search for a keyword. There is no use with keyword that do not have a required amount of search. The main intend of a keyword is to be searched. So be aware of picking up the most wanted and searched keywords.
Some of the tools to know more about keywords search volume:
Google Keyword Planner
Google Trends
Keyword Sheeter
Answer the Public
Keyword Surfer
Keyworddit
Keywordtool.io
Google Search Console
Questiondb
Bulk Keyword Generator
Google
Keyword competition: Provides an insight about how difficult it will be to make a keyword rank higher in a search engine. After finding a keyword related to your business don't rush into the process of creating and promoting the content for that. Be smart to check the level of competition for that keyword. Be selective with the low competition keywords, don't underestimate the search volume for the keywords.
Some useful tools to measure the Keyword competition:
SEOBook
Search Engine Genie
Keyword Tool
Keyword Spy
The Google Keyword Planner
What Are Low Hanging Fruit Keyword?
They are the types of keywords that are already highly ranking. These well ranking keywords will help to get even more top ranking positions when capturing more attention. The low hanging fruit keywords are comparatively easy to attain higher rank.
For example, assume we are having 2 keywords, one is ranked 15th position and the other one is ranked 25th position. The keyword at the position of 15th is termed as low hanging fruit keyword as it is already at a better position compared to the second one and which is also easy to get a better rank among the top 5 results rather than the one at the position of 25th.
Top 5 Tools to Do Keyword Research

SEMrush
Just put the URL of any website and it will show all the keywords which are ranking between page 1 to page 10 on Google. It shows information that you probably need to build a keyword strategy like Keyword Difficulty, Estimated Traffic, Search Volume and more.
One of the most amazing features of SEORush is that, it allows you to filter the keywords. There are options to include or exclude any term. It offers one click to export your keyword list to a CSV or excel.

Ahrefs
Ahrefs allows to directly compare SERP results against other websites which are competing for the keywords that your website is targeting. You can check position history.
Google Keyword Planner
It is the best tool to get you some idea of similar keywords based on your seed keywords. You will be able to get the most accurate Search Volume and Competition Data based on this tool.
Ubersuggest
This is a new tool by Neil Patel yet, getting good results. This is a free to use tool that helps find keyword opportunities and LSI keywords for any business. It has a feature where you can get content idea directly from the keyword which you have chosen or targeting.

Keywordtool.io
This tool is not just for SEO, it has so many features that other tools won't offer. It provides features to find keywords for Amazon, Youtube, eBay, Instagram etc.
So it is not just a simple process to find the right keyword for our business. Thorough analysis and better expertize is required to carry out the procedure to define a good range of keywords. It will lead to a better performance on the website and result a better outcome.