Do you think it's cheaper to invest your capital in customer retention(keep your existing customers stick to your brand) than customer acquisition(getting more customers to your brand)?
Yes, it is cheaper!

But to invest your capital in customer retention, you first need to cut down your customer acquisition cost.

Now the question is; how will you cut down your Customer Acquisition Cost?

To know how to reduce your customer acquisition cost, you need to go through the article first.
Let us first understand what Customer Acquisition Cost is all about.
What Is The Customer Acquisition Cost?
In simple words, Customer Acquisition Cost means the amount of capital a company spends to win a new customer. We can also say that it is the amount you need to spend in order to make people purchase your product or services.
To calculate CAC, a business needs to have an accurate calculation of the total amount spent on the advertisement and marketing in a particular period of time.
This total calculation also includes marketing expenditure, salaries, commissions, bonuses, etc that are used in attracting new customers.
How To Calculate Customer Acquisition Cost?
Two things are included in calculating customer acquisition costs. One thing is 'The cost of generating leads' and the other one is 'The number of customers gained'
Data About The Customer Acquisition Cost
When you are trying to sell a product, you have a 60% to 70% chance of making a sale with a returning customer. The probability of the same with a new customer is 5% to 20%.
The company may spend 7x more to acquire a new client.
44% of companies focus on customer acquisition, while only 16% focus on retention.
Loyal customers spend 67% more than new ones.
Source: www.invespcro.com
How To Reduce Customer Acquisition Costs?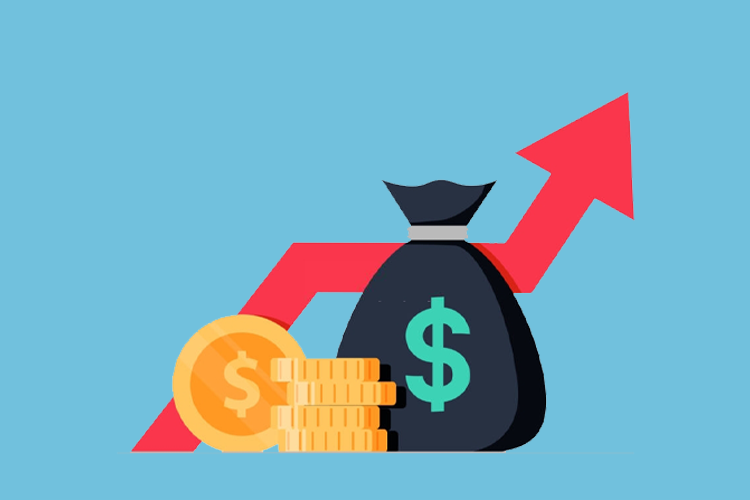 Here are some ways that can help in reducing Customer Acquisition Cost:
Make A Good Balance Between Customer Acquisition And Customer Retention
To reduce the customer acquisition cost, the company must make a good balance between customer acquisition and customer retention.
Customer retention is an activity that a company does to keep its customers loyal to its brands.
It is much easier to keep your ex-customers loyal to your brand than to acquire new customers as mentioned in the above statistics.
The probability of selling to an existing customer is 3x to 35x higher than to a new one.
The company must understand that customer retention starts from the very first purchase of the customer till the lifetime of the relationship.
How To Do Customer Retention:
1. Communication Calendar: it is important to manage customers' engagement. You'll have to be in communication with your consumers.
2. Customer Loyalty Program: 10% of your customers spend 3 times more than the rest of your customer base.
3. Customer Relationship Management: one must manage the customer relationship so that they can be loyal to your brand for a lifetime.
So, to reduce the customer acquisition cost, the company needs to make a good balance between customer acquisition and customer retention.
Read more: 10 Proven Customer Retention Strategies To Increase Your Revenue
Turn Your Previous Customers Into Brand Advocates
According to statistics,
"88% of users rely on online reviewers made by other users and trusted recommendations from friends and family members." – BrightLocal Local Consumer Review Survey 2015.
The very first question here arises is; who is a brand advocate?
A brand advocate is a person who uses a product and recommends it to his circle, including family, and co-workers because he likes it very much.
This technique is very effective in marketing because in this technique the company doesn't spend any of its capital but the customer does the marketing on their own.
That's how the company saves their acquisition cost because their loyal customers handle the marketing indirectly.
Companies can even identify their loyal customers and nurture them to turn them into their brand advocate so that they can bring profits in the long run.
Read more: How To Turn Customers Into Brand Advocates To Grow Your Business
Prioritize Appropriate Audiences
In a market full of consumers, you need to prioritize the particular audience and target them.
Let's understand this with an example:
The market is filled with mobile users, but there came a company named OPPO that targeted the particular section of the audience as the company understood the consumer behavior of their audience.
When OPPO stepped into the Asian market,it was already filled with Samsung and Nokia users.
It seemed difficult to break the customer base of Samsung and Nokia but OPPO somehow managed to stabilize themselves in this.
Now we will see what OPPO did to cut the whole customer base.
It was the year when selfie was most popular in Asia. Hence, OPPO saw an opportunity to attract the whole market to its side.
OPPO focused on improving their camera to satisfy the craze of people for Selfie.
It stepped into the market with the Tagline "OPPO, Camera Phone"
And hence, OPPO dragged the whole market towards its side by prioritizing the appropriate audience.
Retarget Customers
Let's say somebody visits your website and starts surfing. They searched the products, checked them, but logged out without making a purchase.
In this case, you know that the user was about to purchase something, but didn't make it due to some reason.
And now, you need to re-target those people as they were about to be your customers.
Now you'll re-target those customers by showing them Ads everywhere else.
You can easily understand retargeting with the help of the image below:
You can do the following things to
Target the audience who have already visited your site.
Target the customers who are more likely to purchase.
Start building a long-lasting relationship with your customers through Brand Awareness.
Marketing Automation
You can also use marketing automation techniques to reduce the cost of Customer Acquisition Costs.
Marketing Automation will be beneficial for your team as well.
Marketing Automation Tools can help you generate more leads and increase your conversion rate by making the work easier for your employees.
Your software can even track your leads while checking the performance of your website.
Also, it will retarget those who don't make the purchase.
Marketing Automation will allow your marketing strategists to review and plan the marketing strategies. Also, it will give them enough time to think about how to convert the visitors into customers.
Hence, Marketing Automation will save your customer acquisition cost along with time, energy, and resources.
Have A Strong Brand Image
You'll need a Strong Brand Image to cut the Customer Acquisition Cost, as it also creates a sense of trust towards the brand.
When you work on your brand awareness and already have a Good Brand Image, it will reduce your Customer Acquisition Cost, as customers organically get drawn towards your brand.
The thing is your brand is the perception of your business in people's minds. Make sure you create a good image.
The quality of the product and services is not the only reason for the consumer to get stick to your brand.
Sometimes, it is also about the brand image along with the quality of the product.
In simple words, you need to work on building your brand image along with improving the quality of your product and services.
Sometimes, your brand is the thing that is going to make your customers loyal for a lifetime.
Once you have loyal customers for life, you have reduced the customer acquisition cost.
Read more: How to Build a Strong Brand Image to Attract Your Ideal Customers
Improve Your Conversion Rate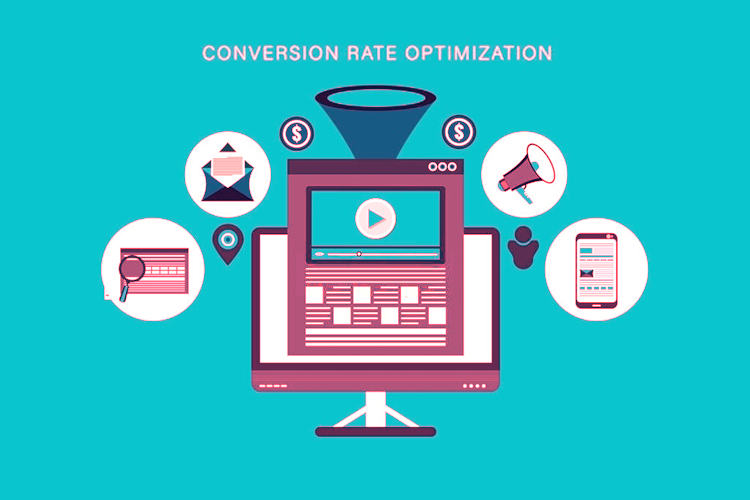 Now, you need to improve your conversion rate from Leads to Customers.
To increase your customers, you need to follow the strategy shown in the image. First of all, you need to attract people, generate leads by engaging them, and then, you need to convert them into customers.
You need to check out all of your operation strategies to make sure if everything is going right. Also, you need to analyze the data of your conversion rate.
Focus on the things which generate good leads and then convert them into your customers.
For improving the conversion rate of your customers, you need to take the help of Marketing Automation as well.
Reporting of data could be quite a difficult and time taking process but with the help of marketing automation, you can get accurate data.
Improve Your Customer Retention Rates
It could be a bonus point for you 'Improve Customer Retention Rates'
Why because it is much easier for you to sell your product or services to your existing customers than to sell to new customers.
82% of companies agree that customer retention is cheaper than acquisition.
Source: markingblog.com
Also, when those existing customers turn into your loyal customers, chances are they will refer your brand to their friends, colleagues, relatives, etc.
So, you must focus on Customer Retention as well.
Many companies are out there that only focus on new customer acquisition but don't really focus on their existing customers.
When it comes to sales, your existing client base is more important than your new customers.
For most industries, the average customer retention rate is below 20%.
Source: markingblog.com
Now you can get an idea about how much it is cheaper for you to re-sell to your existing customers than to bring the new customers.
Also, customer retention is helpful for businesses to judge their own performance and services.
Provide value to your customers
You must ask yourself a question; How Can You Provide Value To Your Customers?
And once you find out the answer, you need to focus on fulfilling your customers' needs and values.
You need to provide your customers such value that they themselves come back to make purchases from you.
And, if those customers become your brand advocates and recommend your product to others, it will definitely reduce your Customer Acquisition Cost as they are bringing you, new customers, because they are already influenced by your high value.
If you do your best and provide them with what they value or what they have asked for, they are more likely to make the purchase again, lowering your Customer Acquisition Cost.
Implement a customer referral program
The Customer Referral Program immediately shows results when you work properly.
If any of your loyal customers refer your brand to somebody and get that customer to you, you'll get a customer in return for zero Customer Referral Costs.
Let's take an example from Google Pay when Google came up with its Payment Application, it also launched its referral program.
You can see in the picture shown below:
This offer is still standing. You'll get the rewards in return for the new customers.
You can also try this to reduce your Customer Acquisition Cost.
Also, it is quite beneficial in the long run.
Conclusion
So, we have seen the ways you can reduce your Customer Acquisition Cost.
You can adapt the ways explained above to reduce your CAC and reach New Heights in your Business.