The world has changed. Isn't it? Gone are the days when businesses used to do marketing sales with big banners on the roadside, pamphlets, and with telecallers.
Telecaller marketing is still in practice, but do you think it is effective?
Because people like you & me don't even wanna listen to them. When you realize it's a call from a telecaller or a company you just hang up the call. Don't you?
And why do you do this? Because they try to sell you something forcefully.
And people don't like being sold.
This is the era of the internet. Everything has changed. You don't need to sell anything forcefully but attract them towards your brand.
If you think about it, how is it possible? Well, It is possible with Inbound marketing.
Now, the question might be roaming in your mind is what is inbound marketing?
Inbound Marketing is a technique where you engage with your audience and then target them through organic means.
Before doing Inbound Marketing, you have to have data about your target audience like, their likes & dislikes, interests, background, religion etc.
Do you know; Inbound marketing costs 62 percent less per lead than traditional outbound marketing?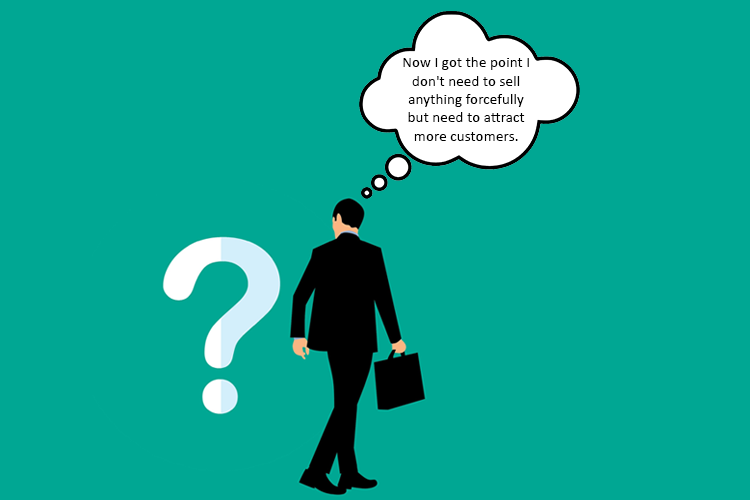 Isn't this a profitable deal?
Well, inbound marketing sales is like a win-win situation. Now, let's understand Top Inbound Marketing Strategies.
But before we jump on the strategies, I would like you to watch this video on youtube.
24 Proven Inbound Marketing Strategies To Acquire New Customers
Now you are going to learn some new Inbound Marketing Strategies that no one else is going to teach you. So Stay Tuned!
Create A Buyer Persona
Before any marketing, there comes a creation of a buyer persona first.
It is necessary in any marketing because strategies begin when you thoroughly understand goals, needs and pain points of your targeted audience.
The thing is, if you don't understand your customer, how would you apply those marketing strategies on them?
That's why you need to have a perfect buyer persona for your business.
Some important elements that you need to keep in mind while creating your persona are;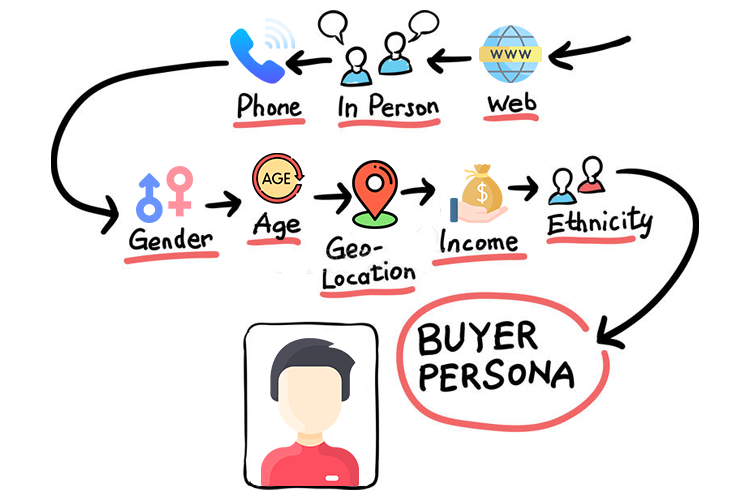 Gender/Age
What is your audience's current earning level? (including annual income)
Geographical location
Relationship status
Education Qualification
Skillset
Family Status
Read more: How to Create a Buyer Persona- To Better Understand Your Customers
Have An Effective Email Marketing Campaigns
Do you know Email has high returns on investment? On average, email drives an ROI of $36 for every dollar spent.
Source: litmus.com
That's why you need to follow a long term Email Marketing strategy.
Sending mails to people who have deliberately shared their data with you, will reduce the chances of your IP being spammed.
Do you know, Relevant emails drive 18 times more revenue than broadcast emails?
It is beneficial because Email marketing is done with the analysis of collected data of your customers and that's how you have a good chance of getting high returns.
Read more: Email Marketing: Budding Trends Busted!
Effective Web Designing
What if you visit a website because you need a service and you were sure that you are gonna take the service but the website is not as attractive as you thought it would be? Or that website isn't working well on mobile? What would be your reaction? You might close the website and search for another right?
This is how you lose your valuable lead. Do you want that? Obviously NOBODY wants that.
Having an effective web design is important as it helps you to attract new visitors and convert them into your paying customers.
Make sure your website is attractive and easy to navigate.
Sprinkle Some SEO Magic
SEO optimization is also one of the best activities to attract various customers to your website.
We make websites for people to show them our services but what's the point if people can't find it? What if you have a website that doesn't have a strong digital appearance? What benefit will you get from that website?
You want your website to be more reachable to your ideal lead customers, if you want to grow your business.
Such SEO tactics are also a part of inbound marketing strategies.

Read more: How to Learn SEO for Free With Best Online SEO Resources
Keep an Eye on Your Competition
You are working hard, creating a buyer persona and a road map for your business. And so do your competitors.
You need to have something that sets your competitors apart.
You need to find out the difference between you and your competitors.
Find the different thing that makes you unique.
Keep tracking them. Check out their content, their marketing sales strategies, their strengths and their weaknesses.
Analyse the data and then try to be one step ahead of them. It will lead you to do and be better than before.
Have Compelling Landing Pages
Every visitor that comes to your website always has a different objective.
Some of them come to know more about the services or products you offer… while others may be ready to purchase.
Optimizing your landing pages can convert your visitors into your lead customers.
Whether you want to create a landing page to make your visitors make a purchase, or sign in to our form.
Your landing page is beneficial to acquire you more & more lead customers.
Use Social Media Marketing
Social media engagement strategies can boost engagement, generate leads, and increase your brand awareness.
Social media allows you to directly connect with your consumers and brings traffic.
With the help of social media marketing you can directly text your consumers and get the chance to increase your presence globally.
Hence, you get more potential visitors on your website.
Try To Go With Link Building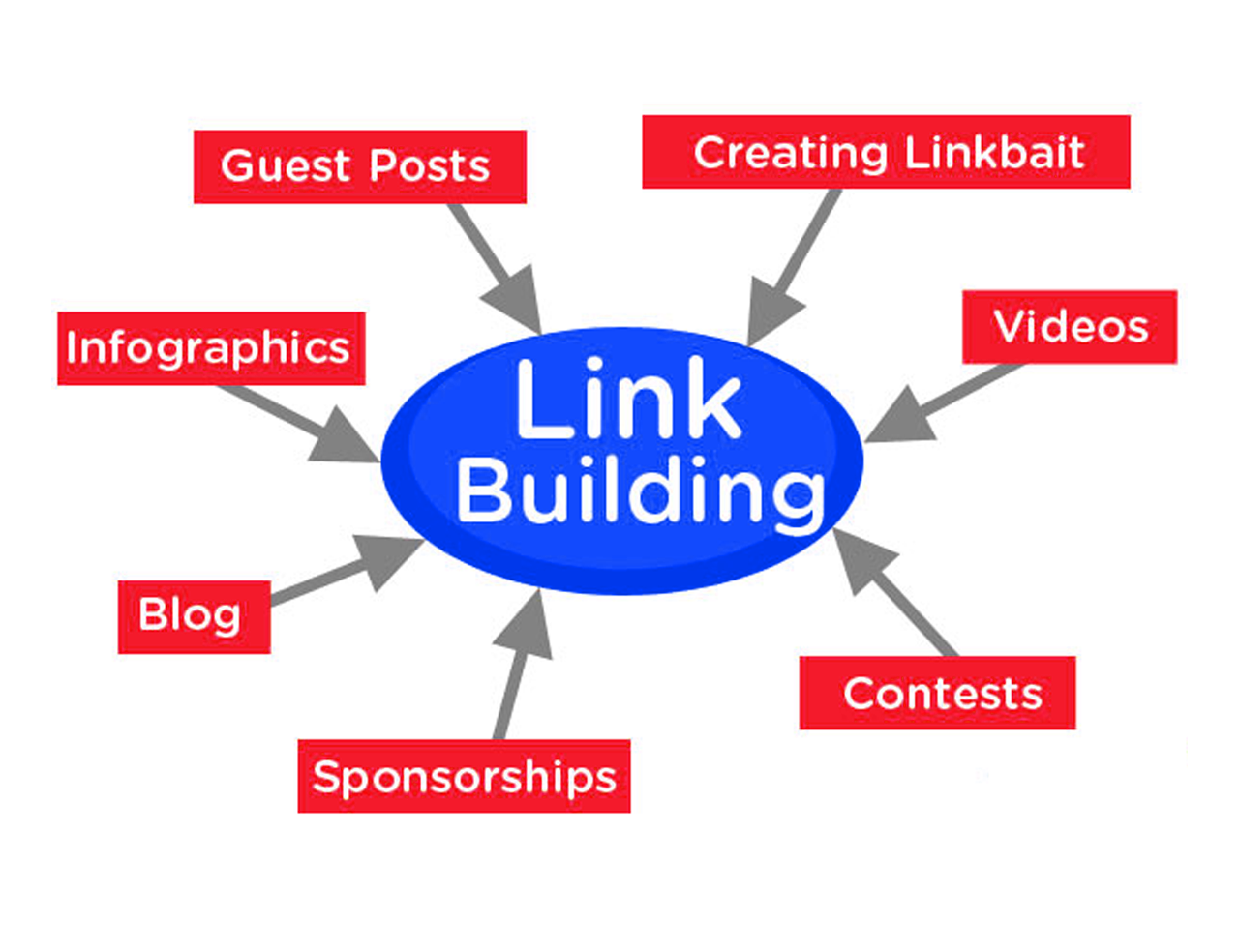 Link Building brings exposure to your brand. When other people see the link of your website on another website, it brings authority, because the links are coming from relevant sources.
Your website's link profile is one of the most crucial factors in attracting more customers.
Link building can be done in so many forms like; press releases, guest posting, videos, contests, sponsors, blogs and infographics.
Read more: Link Building Guide For Beginners
Launch Courses Relevant To Your Niche
You can also launch the courses relevant to your niche. It will help you bring more visitors to your website.
Also, you'll get more exposure and authority. The courses are easy to create and a great way to promote your business online and offline.
Also, you have a great chance of getting prospective customers for your business.
Podcast: An Inbound Marketing Strategy
You can start a podcast of your brand or niche with a skilful person. This will not only create brand awareness but also create an impression as a thought leader in your niche.
It does not cost much but gives you high returns.
Just set a time to regularly post on Podcasts and stick to it or else you'll lose your followers.
This is one of the most effective engagement strategies.
By applying this strategy you'll get only interested listeners to your podcasts and this will help you to get high sales.
Direct Traffic With Call to Action
It is also an inbound marketing strategy you should not underestimate. Because you can provide the opportunity to take action to your potential lead customers.
When a customer visits your website and has the potential to be your customer but he doesn't have a Call To Action, will he ever be your customer?
Because in this digital world, people don't trust everything they see online. They need to ask questions and doubts.

Also, add one more section on your website and that is; "Blog"
Did you know, Marketers who have prioritized blogging are 13 times more likely to enjoy positive ROI from inbound marketing?

So, give them a chance to get connected with you.
Invest in Influencer Marketing
When you are focusing on the top inbound marketing strategies, you must not forget the recent trend of "influencers".
You must know how their charm and fan following is going to benefit you.
Figure out the most popular and trendy influencer and tie up with them to promote your brand.
And, this strategy is definitely going to work with you.
Because they are a trending buzz nowadays.
Have A Strong Digital Presence
Here presence means your website and social media.
And people exactly feel how you make them feel. So, make them feel that they last long in their heart.
People also try to connect with you when they feel you have a good digital presence.
Never forget, first impression is the last impression, Try to make a never forgetting impression on your lead customers
Host A Live Webinar For Free
One of the most prominent inbound marketing strategies is to Host A Webinar For Free as it encourages your customers to learn for free.
It is useful because it gives you an opportunity to learn their personality and see their faces.
You would have a great opportunity to turn your leads into customers.
It is actually a valuable thing as your visitors have to give their details to sign up to your webinar.
Collect Data From Your Customers
Before going with Inbound Marketing Strategies, you need to collect data from your customers.
Now the question is; How would you do that?
You can do that with so many sources like,
1. Surveys on social media
2. Online tracking, like you can use cookies on your website
3. Online marketing sales analytics
4. Followers behaviour on social media
5. Collecting subscription data
By collecting data, you'll get more understanding of your customers.
Also, you can know in what areas you need to improve. You can also send personalized messages.
Leverage Content to the Fullest
On your website, many people will visit and those people will have different taste and interests within your niche.
So, you must have different content for different visitors on your website.
Let's say if you have a business of printed mugs, you should have different contents and products by focusing on the needs and interests of your lead customers.
You should have personalized content for your varied audience.
So, keep your audience in your mind while designing the content for your website.
Use Inbound Paid Searches Ads
Paid search ads are fundamentally linked to inbound marketing. With paid search ads you can appear when they search queries relevant to your content.
Your ads should meet the intent of the user searching for it and should not appear like a product offer ad.
And always keep in mind, your advertisements should be like that helps you build relationships with your consumers.
By going with inbound paid searches ads you can selectively choose your audience and target them.
Make the Most of Remarketing
Retargeting is a form of online advertising that helps you to keep your brand in front of bounced traffic after they leave your website.
Because once you stop retargeting your lead customers, they will forget about you and your brand.
If someone hasn't converted in the past six months, send them a few ads to drive more sales.
Reward Loyal Customers
Try this technique; give rewards and discounts to your loyal customers because they are the ones that come to you again and over.
They make purchase after purchase from you.
And when you do such a good business from some people, try to make them stick to your brand and make a long lasting relationship with them.
The one of the biggest benefits of giving them rewards is, they can also turn into your brand advocates.
Read more: How To Turn Customers Into Brand Advocates To Grow Your Business
Use A Tool, Hello Bar
Try to use Hello Bar, if you want more conversions through your website.
It's a tool that helps you add a signup form above on the website and the best thing about this tools is it doesn't spoil the user experience.
Why because it is on the top of your website, it derives more conversion than ever.
Hence, it's a great way to generate leads everyday.
Keep Your Menu Section Vertically

Always make sure you keep your Menu Section vertical on the website as it grabs more attention than horizontal menu sections.
A vertical menu is an excellent way to add cool twists to your website design.
The second benefit of keeping the vertical menu section is it doesn't cut the major part of the website.
It's a valid point when we think about the desktop user.
That is why you need to have the menu section vertically rather than horizontally and generate good and quality leads.
Try to Retarget on Facebook
Facebook is the best social media platform if you want to retarget your audience and apply engagement strategies.
Because people are so much engaged there and almost always active. We can easily retarget them through your FB pages.
Also, you can send them personalized messages on their messenger.
FB gives so many options for Call To Action on their page. You can avail them and target your audience.
Use the Magic of Storytelling
Storytelling is the best way to connect with your audience because storytelling has the power to keep your audience sticking with you for a long time.
Use this power or hire a content writer or a storyteller for your brand that tells the story of your brand to the whole world.
Try to emotionally connect with them because emotions hit hard. Also, use images with them when you are publishing the story on your blog.
Did you know, Articles with images get over 94% more views than those without an image.?
There are high benefits of storytelling. The connections take place when you have emotional bonding with your consumers, and it happens only with the help of storytelling.
Read more: Storytelling In Content Marketing- Everything You Need To Know To Become A Good Storyteller And Start Selling
Test and Repeat Everything
Try all the methods that I have explained. Also, all the methods that you know or understand, try them practically even if you fail.
And look where you have lacked and try to improve the strategy.
After failing, repeat again with a different strategy.
That's the secret of some people why they go so far in life.
Conclusion
Here are the 24 inbound marketing strategies that will help you acquire more lead customers for sure. Try applying all of them and see tremendous results.
And always keep one thing in mind is try and try again even after failing. "Failure is not final". Mind this thing.