Trying to create an International SEO Strategy so that your website can begin ranking for search queries in different languages and locations?
Because we live in a global world, having a global SEO strategy is a great way to account for that and give your site a chance to connect with more visitors and receive more traffic.
However, international SEO can be overwhelming at times because you must localize your website, optimize for multiple languages, and generally follow some best practices if you want to be successful.
One of the reason why you should go with the International SEO strategy is because Google, the most prominent search engine drives 92.96 percent of global traffic and that too from every corner of the Globe.
We're here to make international SEO a lot easier. We'll begin by delving into the essential steps for developing an effective strategy.
Then, to make it simple for you to apply these principles to your site, we'll provide an international SEO strategy that you can use to ensure you haven't overlooked anything.
Let's get started!
What Is International SEO?
Search Engines must be able to recognize which nations you're targeting and which languages you conduct business to create traffic and deliver relevant results in numerous countries.
Based on a searcher's location and language, Google does its best to give the most relevant search results.
To make it more clear to you, let me show you a picture below:
It's up to you to identify and express those signals, beginning with your international SEO strategy. Start by drawing a line between your company's objectives and the ideal user experience. Then you may decide whether you want to optimize for language, location, or both.
Language targeting may be the ideal method if the language your users speak is the most essential component in their user experience. If the user's country or region is the most important factor, you may choose to focus on international SEO strategy through country targeting or geotargeting.
Both aspects play a part in delivering the most relevant content for some businesses.
They include both language and geographic targeting.
For example, eBay has individual marketplaces in 23 countries, thus the best search results show the site that has things accessible in the searcher's location and their native tongue.
Why Is International SEO Important?
Although Google's headquarters located in the United States, it is used in every corner of the globe and drives 92.96 percent of global traffic.
Furthermore, millions of American businesses sell their goods and services abroad, with international sales accounting for a significant portion of their revenue:
Apple has a market share of 60.7 percent in international markets.
In international markets, Ford accounts for 36.7 percent of sales.
Alphabet (Google) accounts for 53.8 percent of sales in international markets.
In international areas, Walmart accounts for 23.2 percent of revenues.
"That's excellent for big organizations with big finances," you might say, "but what about small firms?"
The answer is simple: SEO (Search Engine Optimization) is a marketing tool that enables small firms to compete with the big guys, and international SEO is no exception.
International traffic is available for the taking, and matching user intent is one of the most crucial components of SEO. For many searches, location is a factor. Google and other search engines strive to direct consumers to the most relevant page to answer their questions.
Someone in Australia, for example, would type in "Bottle-O" to get the opening hours of their local Bottle-O. When an American searches for Bottle-O, they're presumably looking for information on what it is.
The two outcomes would be radically different, and any content that targets the incorrect use would be useless.
International SEO enables you to cater to a variety of user needs to capitalize on global interest in your products and services.
How To Do International SEO?
Every year, the number of people using the internet in the world increases. This means that businesses can reach a larger audience without having to conduct any outreach because there are more users to target.
Having a potential audience and reaching out to it, on the other hand, are two completely different things.
Here are some proven international SEO tips that will help you connect with more people.
Do Some Market Research
Before I go on to explain how to do Market Research, let's first understand what market research is.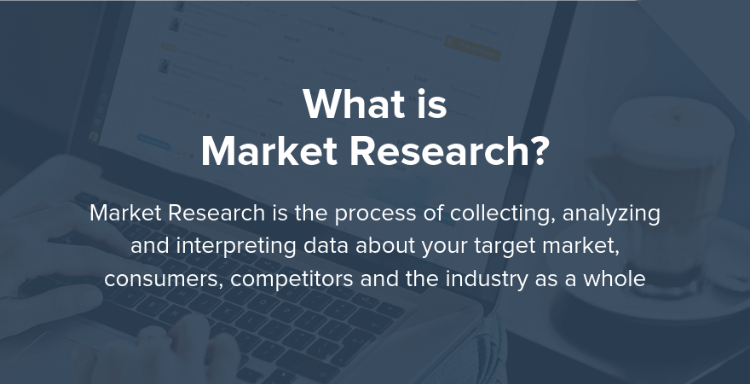 Market research is the first step in international SEO. To begin, determine where your best opportunities are:
Is there a particular geographic area where your industry receives more search traffic?
Is the search volume in target regions/countries increasing, decreasing, or staying the same?
Is there any location that converts better than others?
What is the size of the possible audience?
What are the locations with the highest click-through rates?
You may learn more about your search traffic in your Google Analytics dashboard's "Audience" section. This allows you to assess your present audience for potential growth and design a more effective foreign SEO strategy.
Are there any keywords that employ slang terminology that is distinctive to a particular region?
You'll find that the top-ranking keywords differ by the market as you investigate. Regional dialects, slang terms and expressions, and cultural variations all have an impact on how people type in search terms.
You must first learn about a new market before entering it. Because of its geographical location, each market will be unique. Your international audience may differ in the following ways:
The core ideals of language
Diverse ethnic groups
Cultural norms
It will be easier to optimize your content if you understand how individuals in the target location believe and think. This is because it provides you with more information about their search patterns. The way people search online and what they hope to find are influenced by their cultural beliefs and customs.
Select A URL Structure
Where the content you've created comes from is a key factor in international SEO rankings.
Is it more likely for a German to learn about bratwurst via a German website or from an American website that has been translated into German? We believe we know the answer to that question, as does Google.
Here are some examples of your options.
A domain with a different ccTLD (essentially like an area code): www.bratwurst.de.
A subdomain of your existing domain: www.de.bratwurst.com
A subdirectory on your existing domain: www.bratwurst.com/de
Content on your existing domain that's targeted at a certain language.
Each choice has advantages and disadvantages.
While a separate domain is the most reliable indicator that material is tailored to a given country, it also necessitates the creation of a completely new website.
Using a gTLD with language specifications, on the other hand, may be the most convenient, but it sends a considerably weaker signal to search engines.
Although.com domains account for 40% of all domains, if you conduct a transaction search in a country like the United Kingdom, you'll notice that.co.uk websites dominate many of the results (even though they might be owned by some big international companies).
What you choose will be determined by your strategic planning and the level of attention you wish to devote to a specific country.
Read More: How To Create An SEO-Friendly URL
Create A Global Link-Building Strategy
Any SEO plan must include link building as a component. When it comes to an international link-building strategy, there are a few things to keep in mind.
Your overseas rivals may have a better chance of creating local links than you do. Distinct countries have diverse link sources, and different languages and dialects make it difficult to employ the same type of content for link building.
Consumer profiles, trends, and habits all play a role in international link-building issues.
You Can Use One Of The Following Strategies:
Make Certain There Are No Cross-Country Connections
This means that a British website should not link to a German-targeted page and vice versa.
To produce a backlink report and identify cross-territory linking opportunities, you can use tools like SEMrush or Screaming Frog.
Examine The Websites From Where Your Competitors Receive Links
Various tools can help you provides a link intersect software. To help you with your content-related SEO efforts, you may learn more about websites that accept guest blog articles.
Create Regional Optimized Content For International Link-Building Approach
While equivalent product pages for multiple markets are conceivable, blogs and articles may not be as versatile. If you're creating material to increase linking, ensure it's well optimized.
Use your competitor research to identify influencers in the countries you're interested in.
You'll be able to gain local links without putting in a lot of effort by utilizing the existing strength of foreign influencers.
Customize Your Content
Users spend an average of 54 seconds on each page they visit globally.
You need to provide content that matches the intent behind their search queries if you want them to stay on your website.
We know, we know: when it comes to SEO (Search Engine Optimization), we're always talking about matching user intent.
It's because, in the end, you'll be successful if you develop content that fits what visitors are looking for when they search for your target keywords.
User intent in international SEO entails presenting content in the appropriate language. People are looking for information that is important to them, and they do so in a variety of ways. Just because a keyword works well for you in English doesn't mean you can use it in a foreign language.
There Are Two Methods For Determining User Intent In Countries Other Than The United States.
The first method is to use a VPN to Google key terms from a location within the target country.
The second option is to take advantage of Ubersuggest. Simply type in a keyword and select the country you want to target.
If international SEO is important to you, you should personalize each piece of content to the audience you're trying to reach. This includes everything from keyword research to the themes you choose to focus on, as well as the statistics you employ.
Optimize Local Factors
Local characteristics should be optimized to make your website stand out. It's critical to think about your audience on a deeper level after you've translated, labeled, and arranged your web pages.
If you have physical stores in several countries, localizing your website content is very vital.
These are the following factors you should focus on:
Publish in your currency.
Provide local information such as Names, Addresses, and Phone Numbers (NAP).
Create social media content that is relevant to your locality.
Pay attention to the local lingo.
Even if your content is already written in American English, you should optimize it for British English.
Obtain backlinks from industry leaders in your area.
Conduct keyword research in the region of interest.
Use a local IP address for website hosting.
You may develop your brand as a prominent contender in international markets using these and other local SEO tactics. At the same time, you'll gain credibility and create trust with users in the region.
Obey All Local Rules And Regulations
Each country has its own set of cybersecurity regulations that you must adhere to. Violations of these restrictions can wreak havoc on your SEO efforts and result in significant fines.
The European Union's recent regulation to protect user data is one of the best examples.
According to the General Data Protection Regulation (GDPR), any website with European visitors must declare many data policies upfront. It took several years for the legislation to be enacted, and it went into force in May 2018.
This implies you must ensure compliance if you have web pages or domains in German, French, Spanish, or other languages.
After initially refusing to comply with new content distribution restrictions in Australia, the government came close to shutting down Google.
Although a deal was eventually reached, there are certain to be more situations like this in the future. Whether you're selling to users in Spain, Canada, Taiwan, Brazil, or anyplace else in the world, you must be aware of local privacy laws and regulations.
SEO Best Practices Around The World
Three crucial principles can be distilled from international SEO best practices:
Everything Should Be Served In Their Native Tongue
Do not have content in one language and the remainder of the website (which could even be a subdomain or subdirectory) in a different language. Give it your all and provide the user with exactly what they need in their native tongue.
They Have A Content Strategy Tailored To Each Country
Conduct keyword research particular to each country and provide material that is relevant to each group of people. Don't just copy what you're doing in one country and apply it to another.
This Strategy Should Be In Place For International SEO
The backlinking approach should be tailored to the country you're attempting to rank in.
Make contact with local publishers and ask for backlinks from reputable international websites in the country.
People want material that is tailored to them, not content created by someone on the other side of the globe. You'll have a better chance of success if you see each country as unique and approach it with a unique plan.
Conclusion
This post will serve as a terrific beginning point for optimizing your international SEO if you've recognized a lot of marketing prospects and are ready to take your business overseas.
However, taking a website worldwide is costly and demands a lot of resources, so be careful not to overextend yourself or your abilities. Concentrate your efforts on one area at a time to avoid overstretching yourself or your budget.
However, if you want to master global SEO, you must plan ahead of time. In this post, we discussed some key research and technical best practices for developing an effective international search engine optimization strategy. You can be confident that your site is ready for success if you follow our international SEO strategy.
Use demographics or search engines to narrow down your target market. Begin small and gradually expand, while being strategic.