Google will do its best to offer you the most relevant and useful results, no matter what you search for. Google is unquestionably a necessary component of any internet user's life.
You may use Google to find practically anything, from information to purchasing items.
In reality, Google processes about 71,000 search inquiries every second.
Over the years, Google has introduced various algorithm updates, including Panda, Penguin, and Hummingbird. All of these are primarily geared at improving the user experience to better satisfy the needs of users.
After all, Google's job is to build a database of information that consumers can access from anywhere.
Google has changed the way it gives relevant information to its consumers throughout the time. Users' Search Engine Result Page (SERPs) have been improved to make it easier to access information.
This information is chosen by Search Engine Optimization (SEO) specialists who optimize the website. When you're browsing for a movie, you'll find a poster, ratings, a cast list, and so on.
What Is Google Knowledge Graph?
In Simple terms, the Google Knowledge Graph contains billions of records about a wide range of people, places, and things.
Such facts (sometimes grouped into 'entities') cover a wide range of disciplines, from esoteric themes to areas of general interest, such as medicine and science.
On the graph, there are over 5 billion entities and over 500 billion facts.
The Google Knowledge Graph can be shown as a mind map. It not only understands what each item is, but it can also track how distinct entities interact with one another.
As a result, the phrase "knowledge base" may be more accurate than the phrase "database" in describing the processing capacity provided by Graph to the Google Search Engine.
Google can put two and two together to accumulate the relevant facts for you based on your search query and the material stored in the Google Knowledge Graph to make your life easier.
For example, if you wanted to learn more about McDonald's, you could type "When was McDonald's founded?" into Google. Google will not only be able to answer your inquiry, but will also be able to tell you who its founders are, where their offices are located, and where you can find them on social media.
See below:
How Does Google Knowledge Graph Affects SEO?
Of course, if you own a website, you may have already realized that there is one major flaw with the Google Knowledge Graph.
Because Google provides answers to users immediately on its results page, they don't always need to go on links to discover information, which implies that branded search will result in fewer visits to your site and lower click-through rates.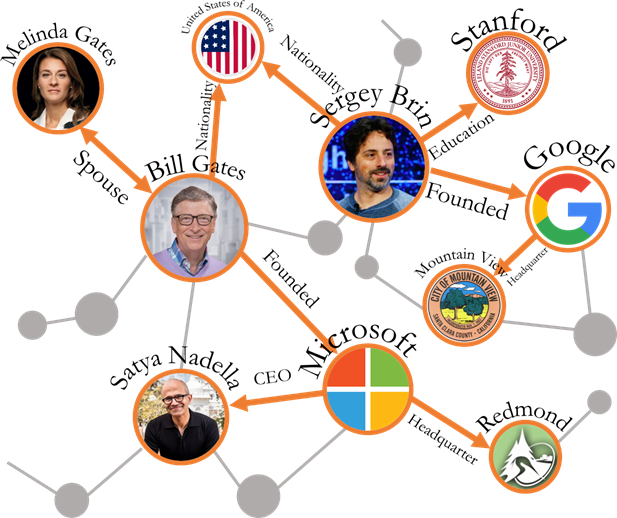 The graph below demonstrates how click-through rates fell between 2014 and 2016 (two years after the Google Knowledge Graph was launched in 2012). As users adjusted to the new system, the number of searches that didn't result in a click climbed by roughly 2% in both the EU/UK and the US.
This is bad news for those that rely on clicks to make sales. After all, if a person doesn't need to visit a website to learn when a firm was founded, there's no further incentive for the user to click any of the links on the homepage of that company's website, and thus no direct sales result.
When it comes to addressing a query, Google always will look at the pre-existing knowledge in its graph before scanning the open web, which reduces traditional organic opportunities.
If you are concerned about how is it going to impact your website, Don't worry! All of your concerns may be alleviated if you can get on the graph.
Types Of Google Knowledge Graph
Google's knowledge network can be divided into categories based on the most prevalent search query types. Some search queries only yield basic information about the company in the knowledge panel.
Outside, however, additional specific information is displayed, such as the venue, analysis, FAQs, and social network profiles.
Let's Have A Look At The Many Sorts Of Google Knowledge Graphs:
1. The Google Knowledge Graph Of The Company: Google's knowledge graphs are extremely effective branding tools. They include your logo, social media profiles, and website, as well as essential business information. You can utilize them to increase traffic to your website and social media engagement.
2. Google Knowledge Graph Of An Individual: The knowledge graph search for well-known people is also effective exposure for the company's efforts. In this case, you can use your Google knowledge graph to group important data about yourself. It also gives your target audience a say in how they perceive your image and brand.
3. For Local Businesses, Google Knowledge Graph: As previously said, knowledge graphs are quite useful for local businesses. These cards display a wealth of useful information, like location, operation hours, feedback, and ratings, among other things. They enable potential customers to book tickets, make appointments, or plan visits directly from the SERPs, increasing the likelihood of conversion.
Read More: What Do You Need To Know About Hyper Local SEO?
4. Google Product Knowledge Graphs: Increase brand identification and click rate using Google Knowledge Graph Cards. Paid search advertising, on the other hand, takes preference over product cards. Using knowledge network theory to optimize your Knowledge Panel product pages is also a good idea.
The Google Knowledge Graph is a tool that allows you to search for trailers, release dates, budget, ratings, and constructive criticism are all grouped on these cards. These tables also allow customers to purchase movie tickets. They assist you in gaining visibility on search engine results pages (SERPs) and increasing click-through rates.
5. The Google Knowledge Graph In Action: Since stating that the Knowledge Board is not the tool same as the knowledge graph, most SEO professionals' first thought is to use the knowledge graph.
The "Discover" feature on your home screen every day for most Android smartphone users is the most popular application of the know-how graph.
Google can use behavioral data to figure out what topics are important to you, as well as surface topics.
Although Google also lists subjects that are likely to be related to an open-source knowledge graph, this information is typically derived from other users' searches.
In addition, Google's NLP API performance includes the above-mentioned information graph Search API and surface entities.
Advantages Of Google Knowledge Graph
It's an excellent tool for increasing brand recognition and boosting credibility. It makes it simple to present relevant and useful information about your business, products, or services.
Let's have a look at some of the advantages that the Google knowledge graph could provide for your company:
1. Provides Verifiable Information: Customers will have simple access to all of the information they require if your organization obtains a knowledge graph Card. This includes your company's address, phone number, and website URL, among other things.
By putting all of your information in one place, your target audience will have an easier time learning about you. Furthermore, a knowledge graph Card increases a consumer's trust and authority.
2. Improves The User Experience: It also allows users to reserve cinema tickets, place restaurant orders, and purchase various things. It also displays customer comments and ratings for your company. This allows prospective clients to inspect your items or services in more detail. It is especially beneficial to local enterprises.
When you search for C-Incognito on Google, for example, the knowledge graph SEO displays its operating hours, reviews, phone number, and website.
Let me show you an example. See the image below:
I searched for Incrementors web solutions, and I got each and everything about the company in the results. I got social media profiles, working hours, reviews etc.
As a result, anyone attempting to contact C-Incognito will benefit from this information. The general believability of the knowledge graph is also increased.
3. Increases The Number Of Visitors To The Website: A knowledge graph card will link potential buyers to your brand even before they visit your website. If your reviews and ratings excite you, you might be enticed to visit your website.
This attracts traffic to your website and improves your search engine rating. The Knowledge Panel can also direct visitors to your social media pages.
4. Benefits Of Information Integrity: While Google's Knowledge Graph may still contain factual flaws and errors, as well as being susceptible to manipulation by SEO pros or malicious actors, the technique does have the advantage of providing Google with a "single point of truth".
Before a new fact about a topic is put to the Knowledge Graph, it may have to pass a quality level, but these standards are unlikely to be disclosed publically by Google.
On the downside, a single point of truth might diminish knowledge variety and be subject to bias if the supporting data sources are skewed as well.
5. It Offers A Wide Range Of Data Sources: Google may save information on a subject and utilize it to not just direct users to a specific web page, but also credit various data sources. Google may then gather important information about a subject and present it more clearly on the screen or through other means for the user or the user's inquiry.
6. Scaling Benefit: The number of web pages is a contentious topic; while some believe that there are innumerable, the number is unquestionably in the billions, and it is growing at an exponential rate every day.
The number of issues that humanity understands, on the other hand, is substantially less (perhaps in the billions and billions) and expanding at a much slower rate.
This indicates that there is an excessive amount of repetition of ideas in the web material.
The world's knowledge takes up a lot less space and has a lot less redundancy when information about a topic is stored in a semi-structured manner.
7. It Provides A Mechanism For Retrieving Information: By categorizing data by subject, it becomes much easier to access information, both through Google and through the user looking for a needle in a haystack.
Steps To Google Knowledge Graph Optimization
When you optimize your website for knowledge graphs, you're ensuring that Google understands what it's all about. It allows Google to assess the accuracy and validity of a search web page.
This allows people to discover the information they need fast and provides a seamless search experience.
It has the potential to improve Google's knowledge base. When writing about "Tesla," for example, you may use it to describe a variety of things. It might be an American automobile manufacturer, a well-known inventor, or a magnetic field force gadget. A person interested in Nikola Tesla's life would not be interested in a website about the automobile industry.
Also, someone who doesn't want to learn how to compute a magnetic field may look up information about Tesla, Inc. Depending solely on your performance on your web page, you can inform the Google crawlers what exactly "Tesla" your web page is about. Google can accurately analyze content by optimizing the knowledge graph.
The search engine accomplishes this based on your words, metacronyms, and title. Your webpage will appear in Google's search results once Google has determined which "Tesla" you wrote about. A lot of people want to know how to make a Google knowledge graph. As a result, knowledge graph optimization is the answer.
So, for Google knowledge graph optimization, perform the procedures below:
Work On Content In Stages
Content marketing is crucial for optimizing the SEO knowledge graph. Your sole purpose as a content creator or website owner should be to give relevant content to your audience.
At the same time, you must meet your search intent by making your content important. Use an exciting and relevant title to capture the attention of readers right away.
The constancy of your postings is one of the most essential variables determining your search engine results. With Google algorithm upgrades like Hummingbird, this has become extremely relevant.
The first and most critical step is to conduct keyword research. Once you've chosen your keywords, utilize them in the text, title, URL, picture title, and meta description.
Naturally, the keywords should appear in your intro, definition, and conclusion. By adding keywords to your text, you might penalize your website. Additionally, please make sure that your website is loud and that the user experience is pleasant.
Use a lot of images and other visual components to encourage interaction. To keep everything orderly, group the material according to the various subheadings, with a brief introduction and conclusion.
Optimize Your Content For SEO
While creating content, your first focus should be on pleasing human readers. Your website, on the other hand, should be aware of Google's crawlers.
This is crucial since these spiders are constantly crawling the internet in search of new material and valuable web pages.
Keywords play a vital role in this as well. Spiders can tell what your content is about by looking at the headline and meta description, which contain your keyword. It should also be simple to load and navigate on your website.
You should concentrate on providing the finest information and user experience possible.
Read More: Optimize Your Content for Search Intent
Obtain A Google My Business Listing
The creation of a Google My Business Site has become more necessary to achieve a presence on SERPs. A correct business description, location, contact information, and website should also be provided.
Maintaining a Google Maps address for your office/showroom is also vital. This is more beneficial to local businesses.
Read More: Complete Google My Business Guide
Participate In Social Media
In the Knowledge Panel, the segment related to social media profiles is relevant. To gain maximum awareness, you must be present on all common social media sites.
This increases the visibility of your social media pages and allows you to contact your target audience.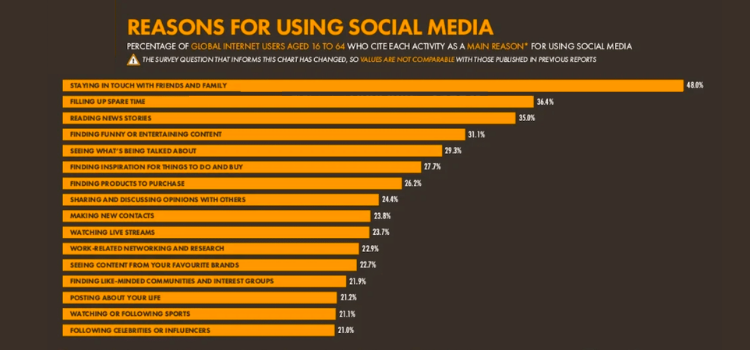 In addition to developing various social media profiles, you can work to validate them. Even if Google can't find your website, this increases your chances of being considered an authority.
With verified social media profiles, you may also acquire the trust of your audience. It also allows you to claim ownership of your Google Knowledge Graph chart and request changes to its information.
Read More: Tips To Make A Successful Social Media Campaign
Create A Wikipedia Page
On the knowledge graph, there is a lot of information from Wikipedia pages. As a result, if you haven't already, you should create a Wikipedia business page.
Wikidata knowledge is now being used by Google. You may also create a Wikipedia page for your business and link to your Wikidata information.
Encourage Customers To Provide Feedback
Customer feedback is a fantastic way to demonstrate to customers how well their products or services are doing.
See what databox says about leaving reviews:
Positive feedback attracts potential purchasers, who are then directed to your website. This also helps to earn Google's trust and increases the likelihood of being included in the Google Knowledge Graph.
Conclusion
Google established the Knowledge Graph to help them achieve its goal of becoming a widely accessible information powerhouse. The Knowledge Board has influenced how users interact with search results. It is intended to assist online visitors in quickly and easily finding the information they require.
As a digital marketing agency or website owner, you may leverage the knowledge graph to raise brand awareness and enhance web traffic. To accomplish so, you'll need to generate high-quality content that aligns with your consumers' goals. You should also work to establish a strong social media and other platform presence.
We hope this post has provided you with a better understanding of the Google knowledge graph.
For more marketing tips and services, you can schedule a free-of-cost 30-Minute Strategy session with our experts. In this call, our experts would discuss your business and provide you with the free strategies that you can use to boost your sales and revenue.