Learning SEO could be an overwhelming process as there is lots of misinformation available on the internet.
But there are some resources created by industry experts which can help you learn SEO like a PRO!
In this article, I'm going to give you the best free SEO resources and some excellent tools that will make your learning process easy and comprehensive.
So, let's start with the introduction first.
Learn the Basics of SEO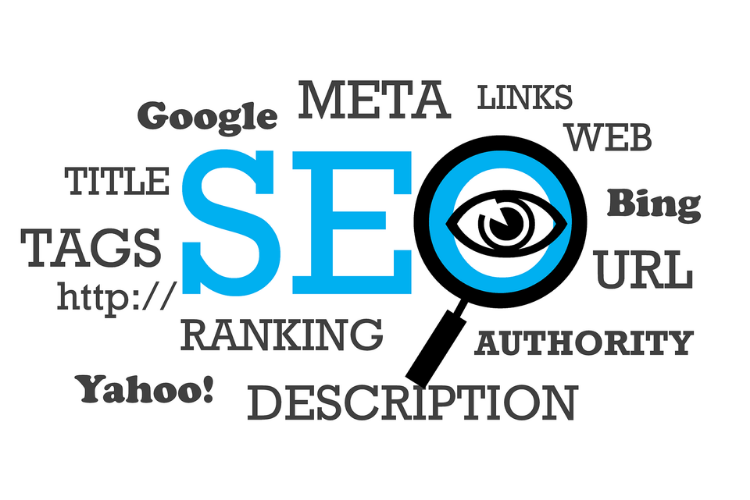 If you are a beginner, you need to learn the basics of SEO first, without learning the basics, you just can't move forward. Because without learning ABCD you can't learn to write.
Below I listed the best beginner guide to SEO that will help you to learn the basics of SEO in the simplest way out there.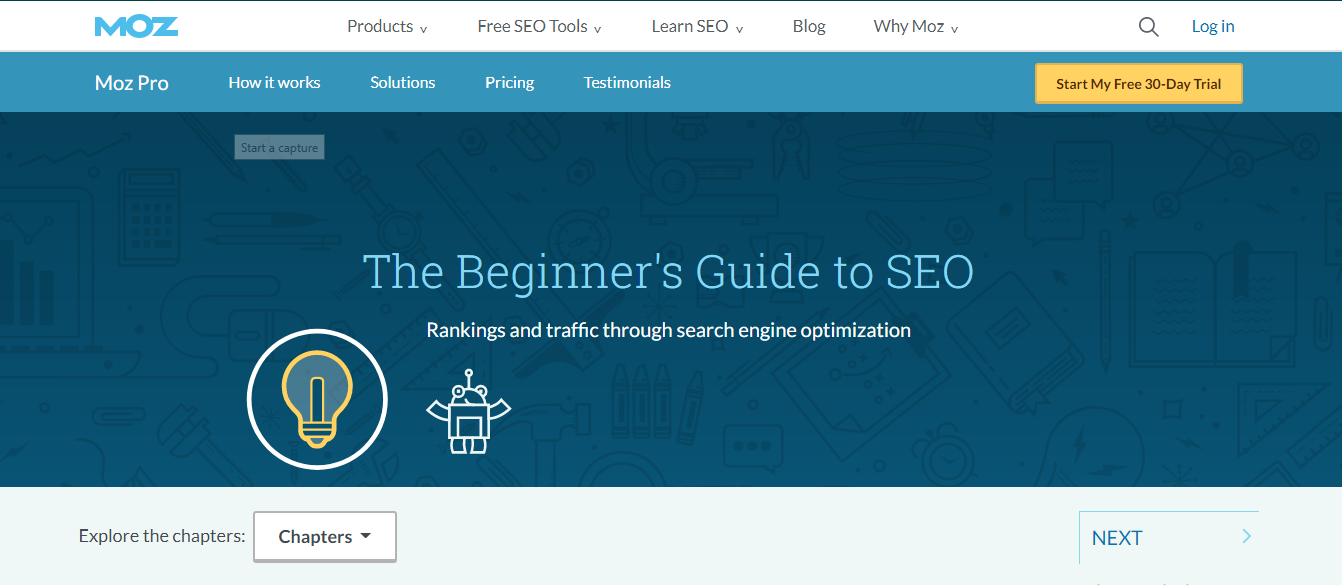 Moz is the Leonardo Da Vinci of all SEO basic guides. They have observed Google as Vinci has observed nature. This is one of the most unique and easy-to-understand guide on the subject which makes it a must-read for newbies.
We have also created a comprehensive SEO guide, & our goal is to teach each and every one the basics of SEO so that they can learn to do it by themselves & take their online presence to the next level.
Learn Keyword Research
So after learning the basics of search engine optimization you know that the next important step in ranking higher on Google is to perform thorough keyword research.
Keyword research is a vital part of putting your business online not only among your competitors but also to beat them. It helps you to rank your content on top of the search engine results.
So, let's learn it from the below resource.
Related: How to Use Google Keyword Planner to Rank Higher
This SEMrush guide is written to teach you how to do in-depth and meaningful keyword research. Start learning from the basics of keyword research and go to evaluate keywords, Classifying keywords, putting your keyword research into an action plan.
This guide on keyword research is my personal favorite. After reading you will say the same.
Learn On-Page SEO
You may think that On-page SEO is not as important as other aspects of SEOs.
But that's where you are wrong. You may think that it's about writing unique content or optimizing meta tags, yes these are all important parts, but on-page SEO is more than that, which you'll learn from the below guide.
If you are completely a beginner in the On-Page SEO realm, you will need this guide to load yourself up.
What you will learn in this guide:

1. On-page SEO basics
2. How to create SEO content
3. How to optimize your content
4. Advanced on-page optimizations
5. On-page SEO tools
Learn Technical SEO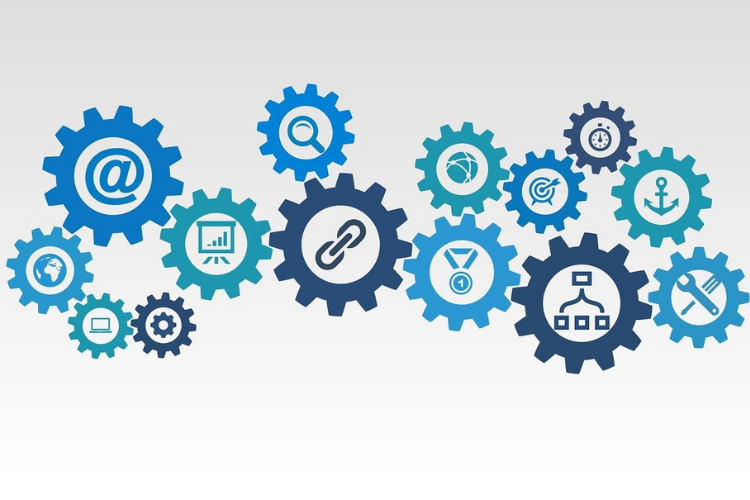 Technical SEO is what makes your website searchable on Google. It helps to optimize your website so Google's crawlers can easily find your site and index.
And, of course, this is a big part of SEO that you need to learn.
Here, this is one of the best guides on technical SEO. Let's dive into it and get loaded with this ultimate knowledge!
This guide will make you love the technical side of SEO. You will learn everything from title tags, orphan pages, HTTP status code to data structuring, Hreflang attribute, and Schema.org.
Dive straight into this technical SEO guide and be a master of TechSEO!
Link Building
If you provide impressive services, people tend to talk about your website. They mention your website's link on their page. This is Link Building.
So, the more people talk about your website, the more authoritative it gets.
And the more authority it gains, the higher its chances to top-rank on the search engines.
This is why link-building is so important.
To rank your website higher on the search engines you want to learn link building.
Again one more guide of the SEO experts.
Read also – Dofollow vs Nofollow Link: Which One is Better?
There's no substitute for learning the subject from the master itself. This Moz guide includes tips and tricks for link building. You will learn how to make strategies to build links and make your site more authoritative.
Free SEO Tools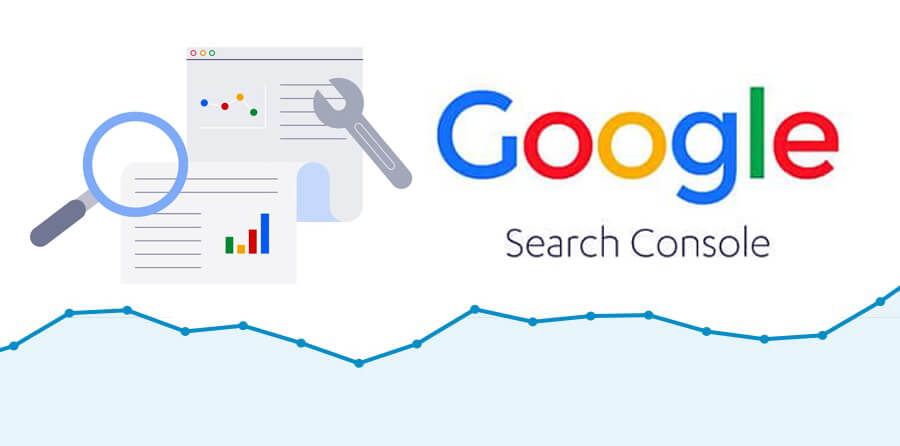 No 'free SEO tools' list would be complete without Google Search Console.
Why?
Because – one, this tool is provided by the search engine giant itself. Second, You can learn things that can be learned nowhere.
With GSC you will learn:
How to check and fix the technical issues on your website,
How to see important SEO data like clicks, impressions, and average ranking position
How to submit sitemaps
And more.
Google Analytics
If you are just a beginner in SEO practice then Google Analytics is the tool you are looking for.
With the help of the tool, you can easily do and learn things like traffic tracking, the source of content, which page is attracting more visitors, bounce rate, and more.
This is the most simple and powerful SEO tool available. I bet that with this tool you'll be able to learn many SEO-related things.
This is a must-try tool for all SEO beginners!
This tool is just awesome!
As it says itself – AnswerThePublic listens to autocomplete data from search engines like Google then quickly cranks out every useful phrase and question people are asking around your keyword.
All you have to do to use this tool is enter any relevant keyword, and the tool will have a huge list of long-tail keywords and FAQs in front of you.
I use this. I will tell you that you just can't stop loving the AnswerThePublic tool!
Give it a try. Now!
Yoast – the guy who manages SEO on WordPress.
I can say that this is the most trusted and innovative SEO plugin.
And the best part? It is 100% free!
You just need to enter the main keyword of your blog post and Yoast SEO will suggest how to redesign your blog to make them top the search engine.
With Ahrefs Webmaster tools, you can audit your website for over 100+ technical SEO issues. Plus, you will also get suggestions on how to fix them.
After you run an audit in this tool, you will also get suggestions for areas where you can improve your internal linking and boost your rankings in search engines.
Isn't it awesome?
Read More: SEO Tools: The Ultimate List of 2021
Popular SEO Blogs You Should Follow
When it comes to learning SEO, reading blogs could be a great way.
I read SEO blogs to learn and gather info about new trends and updates.
The best thing about a blog is that you can read it anywhere and anytime on your mobile or tablet.
For you, I've got a list of the most popular SEO blogs that you must read to become an SEO pro.
Here you go.
Brian Dean's Backlinko is a famous name among SEO blogs. He is the inventor of the Skyscraper Technique which has been followed by many SEO experts. This indicates that he is loaded with the subject expertise.
So, if you want next-level SEO knowledge, Backlinko is the place you want to go.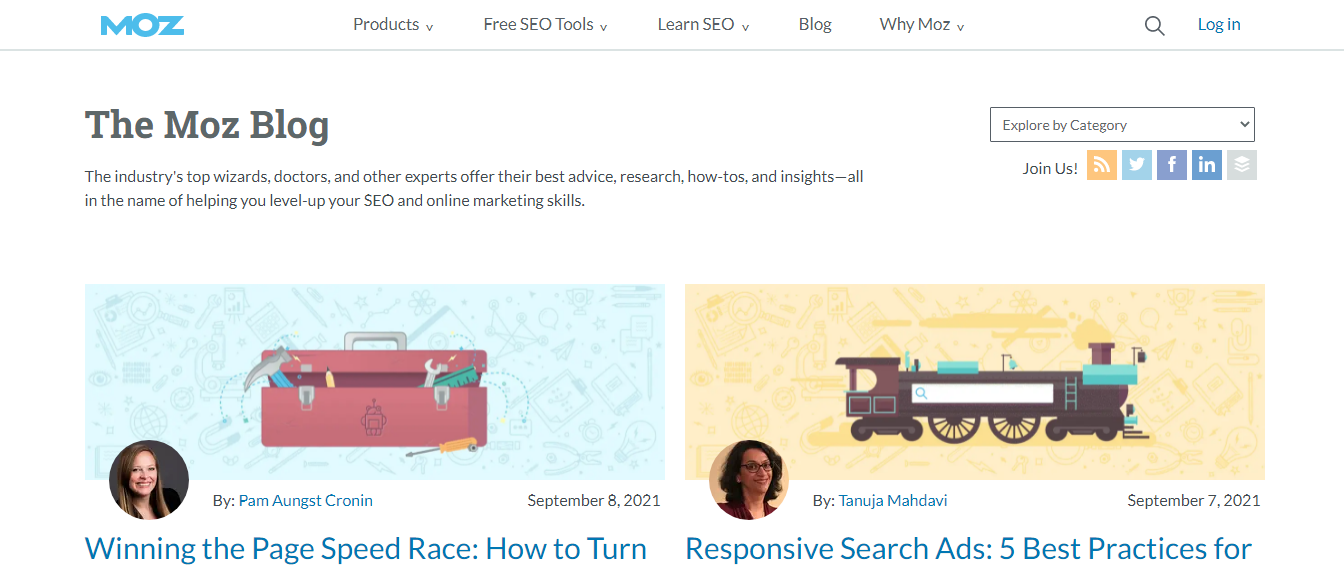 Moz- no intro needed!
It is, of course, the most famous and loved SEO blog out there. I read this blog now and then to refresh my knowledge of the subject.
Moz's "Beginners Guide to SEO" is one of the most popular blogs on SEO available on the internet.
I learned a lot from Moz.
Do you like to read in a detailed manner? Short-form guides aren't your thing? I feel you right there.
That's why I've brought you this SEMrush's definitive guide for you.
This SEO blog will teach you everything about SEO from the basics to the technical aspect of the subject
Believe me, you don't want to miss it!
Ahrefs's SEO blog is written for absolute beginners and is full of actionable advice. Read the blogs and start implementing the strategy right away.
Just click here on the link below and start your journey.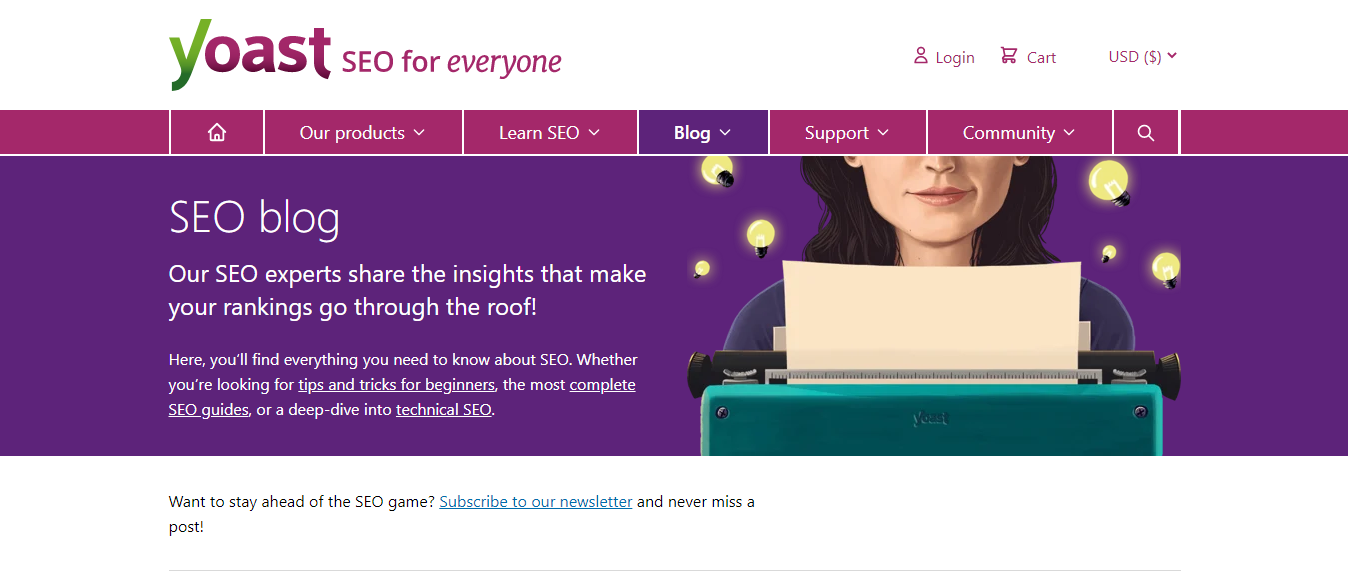 If your website runs on WordPress then you are already familiar with the Yoast plugin.
Apart from this, however, do you know they also have an SEO blog?
Yeah, Yoast has a blog entirely focused on SEO. You can learn on topics like Content SEO, Technical SEO, and WordPress SEO, and a lot more.
This too is one of my favorite SEO blogs.
Bonus Zone!
Best Free SEO Courses Available On the Internet
1. SEMrush Academy (Include Certificate)
SEMrush – no intro needed.
The academy offers Fundamentals and Technicals SEO courses that cover everything you need to know about SEO.
Plus, these courses are prepared by the top SEO experts of today's time – Greg Gifford and Bastin Grimm.
Moreover, you will also learn to use all the SEMrush tools with the help of experts.
Get started here – Free online digital marketing courses and exams | Semrush Academy
2. Free SEO Training By Yoast (No Certificate)
Are you a beginner and want a crash course in SEO? Well, this Yoast course is built for you.
No matter what your background, learn everything about SEO from fundamentals to how search engines work and more.
This course is split into 3 main parts:
Introduction to SEO
Content SEO, and
Technical SEO
The course is calling you! – Free SEO training: SEO for beginners • Yoast
3. HubSpot Free SEO Crash Course (Certificate Included)
Are you a marketer, content creator, or anyone looking to skill up on SEO?
Welcome to the party!
Learn how to evaluate and improve your website's SEO, techniques to build backlinks to your website, keyword research to improve your ranking, in this golden course offered by Hubspot.
This course includes:
6 lessons, 24 videos, 5 quizzes & it's duration is just 2:21 hours. All is completely free!
Dive in right here – SEO Training Certification Course: Learn SEO
Best Books To Learn Seo
The Art of SEO: Mastering Search Engine Optimization
Written by three professional SEO experts – Eric Enge, Jessie Stricchiola, and Stephan Spencer – this book is loaded with innovative techniques that will help you to plan a robust SEO strategy, and boost your business online.
You will learn to decipher Google SEO's complexities
Learn the inner workings of search engines
Gain deep insight into social media
Learn how to track results and measure success
Learn about Google's Panda and Penguin algorithms
And more…
SEO 2021: Learn Search Engine Optimization With Smart Internet Marketing Strategies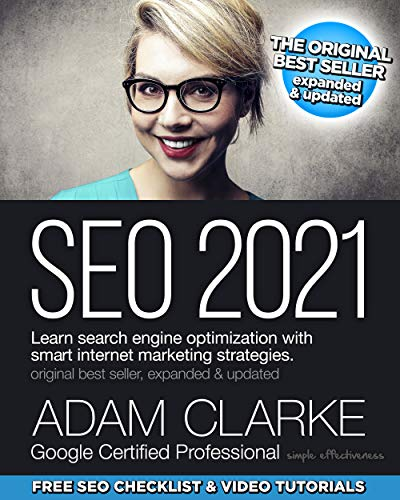 Regardless of your background, this brilliant SEO book written by Adam Clarke will teach you the A-to-Z of SEO.
You will learn SEO techniques and strategies to make your website loveable to Google and other giant search engines.
This book will teach you lessons like:
How Google algorithm works and calculates search results
How to find "money keywords"
Ranking high with Google SEO
How to be top on the trending news
Plus, some useful video tutorials
Conclusion
Whoa! What an exhilarating journey it was, just use these resources and be the master of the art of SEO to skyrocket your business online!
However, if you need anything extra or any kind of help, remember I'm just a comment away.
So, happy learning! Enjoy the treasure.
Frequently Asked Questions
Can I learn SEO for free?
Yes. Obviously. You can learn SEO and make your website rank higher for completely free. Here are some best free resources that can help you learn SEO completely free, and that too in an interesting way.
Can I learn SEO on my own?
Well, that's not a big deal. Everyone can learn SEO on their own. You too.
Use these resources from Incrementors to learn SEO on your own. This guide has every blog, video, and tools kind of resource that will help you to learn SEO for free.
Is SEO easy?
Well, not that hard either.
All you need to learn SEO is the curiosity to learn about how Google and other search engines work. I've accumulated a few resources that will help you to learn SEO easily.
Does SEO require coding?
No, SEO doesn't require coding. However, you must be loaded with a little technical knowledge to understand things like Crawling and Indexing and Ranking.
How can I learn SEO from scratch?
You can learn SEO from scratch by reading blogs, watching videos, and completing a course on SEO. If you are struggling to find a suitable resource, we've got you in this comprehensive blog.