65% of marketers actively spend on SEO, showing that it is a vital part of their marketing plan to improve SEO and develop an organic presence.
If you also take this as a priority, selecting the correct Content Management System will help you lay a solid foundation for your SEO (Search Engine Optimization) efforts.
To help you get the most out of your efforts, search for a platform that has built-in capabilities for on-page and technical SEO optimization along with extensions for platforms that lack built-in capability can help ease the optimization process
This is especially useful if you're unfamiliar with SEO best practices.
In this blog, we are going to give you a list of the best CMS for SEO.
So, let's get started!
What Is CMS (Content Management System) In SEO?
A CMS platform is a piece of software that makes it simple to manage content and build websites.
HTML, JavaScript, and CSS are the most common programming languages used to create pages. You need to master these languages and practice a lot of code if you were to develop a website without using a CMS platform.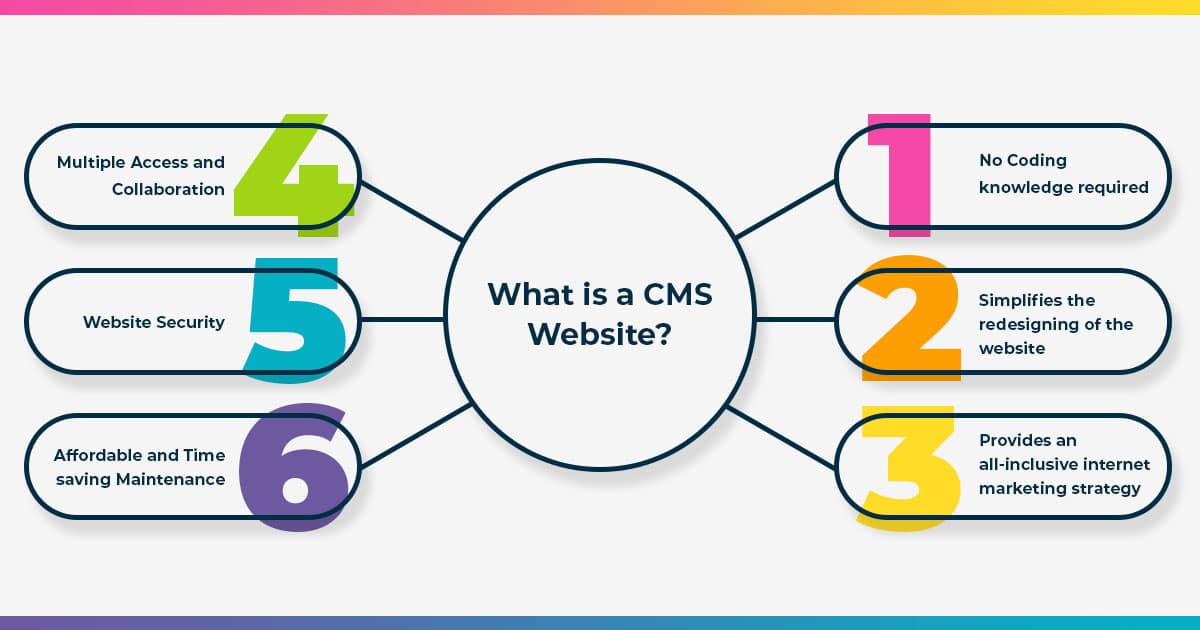 CMS platforms solve this problem by allowing you to create a website without having to know how to code or write code.
How To Select The Best CMS For SEO Of Your Website?
What is the best cms for SEO?
The question is obvious, especially when there are tons of CMS platforms available there in the market.
Before we get into the article, let's have a look at what to look for in a good CMS which would help you with the SEO of your website.
i. User-Friendliness: You want a Content Management System (CMS) that makes the website simple to construct and change content. This frequently requires using a drag-and-drop interface to add different items to your pages. You should be able to make the changes to your website's content quickly and easily once it gets published.
ii. Options For Design: A large number of website design templates should be available through your Content Management System (CMS). It should also allow you to simply make the designs to meet your specific needs, which will attract and retain customers.
iii. Data Portability: A good CMS platform should provide capabilities that allow you to easily export and migrate your data. For example, you might later decide to use a different platform or hosting company. Data portability facilitates the ability to move about with complete freedom.
iv. Add-Ons And Extensions: Not all websites are created equal. As a result, it's difficult for any CMS platform to provide all of the functions that would satisfy the needs of every website.
Extensions and addons help to solve this issue. These are the programs that you may put on top of your CMS software to enhance its capabilities and add new ones as needed. You can Think of them as apps for your content management system. So, make sure whichever CMS you are going to use, must have all such features.
Best CMS For 2022
WordPress
WordPress is used by nearly half of the web, including companies like Sony Music, The Walt Disney Company, and The White House. The best website builder is sometimes referred to as WordPress. The platform is completely free, easy to use, and allows you to create any type of website.
Advantages Of WordPress
Other areas of SEO are presumably taken care of, according to the WordPress SEO guide, so you can focus on clean code and decent content.
Titles, alt texts, headers, and URLs can all be edited in WordPress. Canonical URLs are automatically generated.
There are no indexing concerns because the website structure and navigation are simple.
WordPress themes may also include additional SEO functions. They're usually responsive and include breadcrumbs and even Schema markup on occasion.
You can also use WordPress plugins if you don't have powerful SEO features. Yoast SEO is a well-known SEO plugin that covers everything from metadata to keywords to robots.txt files. Smaller plugins that focus on certain components of SEO, such as picture compression or code minification, are also available.
Major Drawbacks
The lack of scalability is one of the issues of managing a large site on WordPress.
WordPress was created as a blogging platform and was not intended to be used for large websites with complex structures. As a result, as you scale up, your website slows down, you have crawling challenges, and you have trouble managing enormous files.
Another problem is the design of the layout. Because it's difficult to make a nice-looking website with just WordPress, people turn to themes. They do an excellent job of beautifying your website, but they frequently add too much code to your pages, slowing it down.
WordPress does not come with an SSL certificate; you must obtain one from your web host.
After you've received your certificate, you'll need to set up 301 redirects from the previous pages, which you won't be able to do without the help of a plugin.
Although it may appear that WordPress plugins will take care of any SEO issues, installing too many plugins will slow down the website. Make sure you're not relying on them excessively.
The majority of the functions that plugins do may be accomplished manually in the WordPress core.
Hubspot
HubSpot CMS Hub is one of the best cms for SEO created with marketers and business owners in mind.
CMS Hub is the best solution for developing businesses as well as large firms looking for an all-in-one integrated system to manage their websites because it is built on top of HubSpot's CRM platform, which contains all types of marketing automation, and sales, service, and operations features.
Advantages Of Hubspot
Even if you have little to no technical knowledge, the HubSpot website builder is simple to use which makes it easy for a non-professional to operate. It's simple to generate optimized website content with their drag-and-drop editor, built-in SEO tools, and contact attribution.
They contain intelligent content options that allow you to customize your website page for specific visitors or larger groups.
Serverless functionalities, customizable theme options, and command-line tools are available for developers, making it easier to make modifications and customize content.
CMS Hub includes built-in security tools such as a worldwide CDN and Web Application Firewall, as well as a dedicated security team, to protect your site from DDoS assaults, hackers, and other anomalies.
HubSpot CMS interacts perfectly with HubSpot's email marketing tool and sales CRM, allowing you to streamline operational procedures.
Major Drawbacks
There is no free version available, only a free trial is available.
E-commerce websites are not adequately served by HubSpot CMS.
Shopify
Shopify is another most popular CMS after WordPress, with 3.4% of websites using it. This could be the right for you if you are looking for the best CMS for SEO
Although it is best suited for small-scale e-commerce sites, it does have several notable users, including Penguin, Hasbro (Shopify Plus), and Heinz (Shopify Plus).
According to the Shopify SEO guide, to make your store SEO-friendly, all you need to do is improve the store navigation, utilize descriptive file names for photos, and write descriptive anchors for internal links.
Advantages Of Shopify
Many parts of SEO are taken care of for you automatically.
Your product information is given schema markup, on-page elements are given suitable tags, layouts are responsive, SSL certificates are provided by default, and a sitemap and robots.txt file are included.
Shopify generates an unending number of dynamic URLs, which is a typical issue. Indeed, depending on how it is found, each page will have a variety of URLs. But this isn't a problem because the platform also sets canonical URLs, so the search engine isn't confused.
Major Drawbacks
First and foremost, unless you acquire a premium subscription that costs at least $29 per month, your website will not be indexed.
Because Shopify themes lack modification options, most Shopify websites appear to be practically identical. A typical issue with Shopify themes in terms of SEO is that they mix up H1 tags and page title tags – these are often filled out as one and you have to fiddle with the code to separate them.
There are a plethora of search optimization plugins to choose from, just as there are for other platforms. Keep in mind that every extra plugin slows down your website.
When feasible, use external tools like Google Search Console or Google Analytics4 to optimize your Shopify website. You can also use a WebSite Auditor tool to get even more detailed information.
Squarespace
Squarespace is in fourth place, accounting for 1.6 percent of all websites. Artists, bloggers, and creative businesses all love it.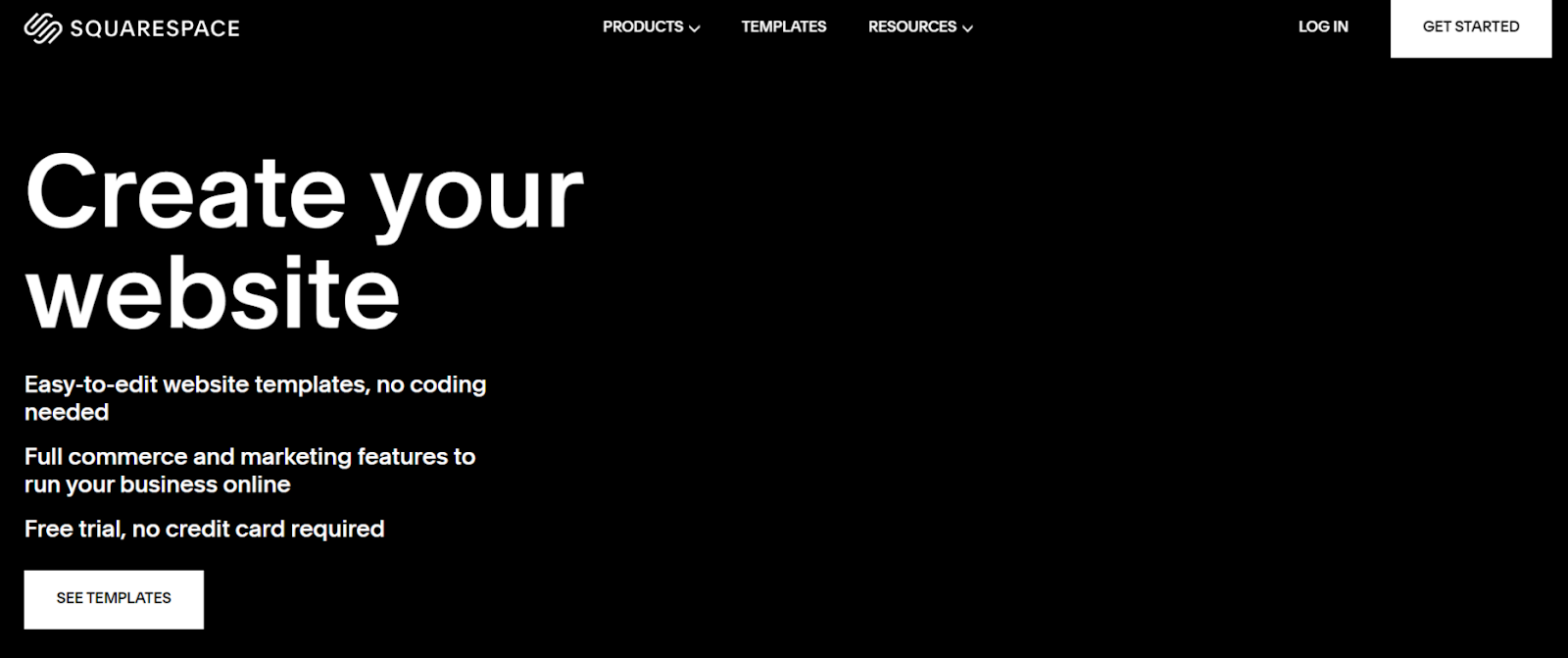 According to the Squarespace SEO guide, they have a simple architecture and all you need to worry about is content. When you activate an SSL certificate, which can be done in one click, they take care of things like sitemaps, robots.txt files, and 301 redirects.
Advantages Of Squarespace
There is a simple editor for on-page SEO that allows you to design your page block by blocking and altering URLs, meta descriptions, and other meta tags.
Another benefit of Squarespace is that it allows you to convert your website to AMP, which makes it significantly lighter and mobile-friendly. AMP is a dubious technology, especially now that Google has taken away its ranking benefits, but it's wonderful to have the option.
Major Drawbacks
Plugins aren't supported by Squarespace; you can't even install them. You'll have to go into the code if you require advanced SEO. You'll need to hire a developer if you don't have enough coding skills.
E-commerce templates may or may not provide all of the structured data that is required. You'll have to manually put up schema markup in the code editor if you need an e-commerce website. Otherwise, Google will not provide you with a rich snippet.
Because the sitemap and robots.txt files are not editable, you'll have to utilize the noindex tag to deindex certain extra pages.
Finally, the structure is completely unscalable. Even four-layer menus can slow down a website's speed and functionality, so there's no way to build a large e-commerce store. Because of the limited scalability, theme modification choices are limited.
Joomla!
For large websites, Joomla! is frequently referred to as WordPress. IKEA, LINUX, and Lipton Ice Tea are among the 2.1 percent of websites that use the platform worldwide.
Joomla has recently improved its search engine optimization and is now on par with, if not better than, WordPress.
Advantages Of Joomla!
The architecture of Joomla is its key advantage. Built for huge websites, it allows you to manage a large number of pages without impacting the structure or pace of the website, allowing you to create virtually any type of website.
Another significant benefit is that Joomla lets you mix and match different themes. One can be used for product pages, while another can be used for a blog, and so on.
It's hard to find a theme that does everything well, so this is a wonderful chance to create your own.
Page editors can alter most on-page components, such as titles, meta tags, meta descriptions, URLs, headings, and image characteristics, without having to edit the code.
Major Drawbacks
Some SEO elements aren't included in Joomla out of the box, but they can be added via plugins. To produce sitemap files (JSitemap, OSMap) and set up canonical URLs, you'll require plugins (Custom Canonical Pugin).
For older versions (before Joomla! 3), you'll additionally need plugins to change theme responsiveness (Responsivizer, DSC).
A robots.txt file is also causing issues. Robots.txt is used to prevent visual material before Joomla 3.3. It's been rectified, but if you're using an older version, you'll have to manually apply the change.
Wix
Wix is a website builder that is used by 1.5 percent of all websites on the internet.
Wix is mostly utilized by solopreneurs and small businesses and is frequently associated with art and design. Karlie Kloss, AdMost, and Adam Grant are all Wix users. It is one of the best cms for SEO practices.
Advantages Of Wix
First and foremost, there's SEO Wiz, a wizard that assists you in optimizing your website for search engines. You may use it to edit page names, meta descriptions, headings, URL slugs, and picture alt attributes, as well as build a robots.txt file and set up canonical tags.
The Wix wizard will create a sitemap and submit it to Google.
The drag-and-drop editor, on the other hand, may be used to create pages and menus. The builder interface is extremely similar to Shopify's, and the website structures are comparable as well.
Major Drawbacks
Wix's major flaw is its slowness. Wix's code has been modified numerous times to address PageSpeed concerns, but it continues to lag. Wix doesn't even allow for the creation of sophisticated websites, which is odd.
Wix also renames image files when you add them to the editor, which is an oddity. Wix names photographs with symbols and numbers that are slightly enigmatic. For those of you who plan to rely on picture search, this is not ideal. It's also not critical.
There is nothing you can do about Wix adding new properties to your URLs. If it's a blog page or a product page, they allow you to choose a portion of the URL's name and then a bit additional.
You won't be able to change your theme once you've chosen it. You can only slightly customize it. Many of Wix's themes, especially when it comes to tablets, have questionable responsiveness.
Drupal
Only 1.5 percent of websites utilize Drupal. It can handle a lot of code and is used by a lot of huge companies, like Tesla, NASA, and Entertainment Weekly.
Advantages Of Drupal
One of the most adaptable content management systems is Drupal. All on-page elements, as well as sitemaps, robots.txt files, and menus, are modifiable.
The website speed can also be improved significantly With Drupal 9. The platform defers JavaScript, caches page elements, and looks after its code considerably better.
URL customization, canonicals, redirects, sitemaps, and structured data are just a few of the modules and plugins available in Drupal for search optimization. As a result, anything that isn't optimized out-of-the-box can be improved through platform extensions.
Major Drawbacks
Without some coding skills, you won't be able to create Website. There is still a gap that must be filled manually. The platform is not very much user-friendly.
Drupal does not give an SSL certificate because it does not host your website. You must first obtain an SSL certificate from your hosting provider, and then manually code it into the website.
Use htaccess file to install it and set up redirects. You can use an HTTPS and WWW Redirect module to set up redirects automatically starting with Drupal 8.7.7 (including Drupal 9 and its updates).
Blogger
Blogger is a Google-owned Content Management System (CMS) for blogging. It is used by 1% of websites. Also, it's free, and self-hosted. It is mostly used by newbie bloggers as a blogging platform.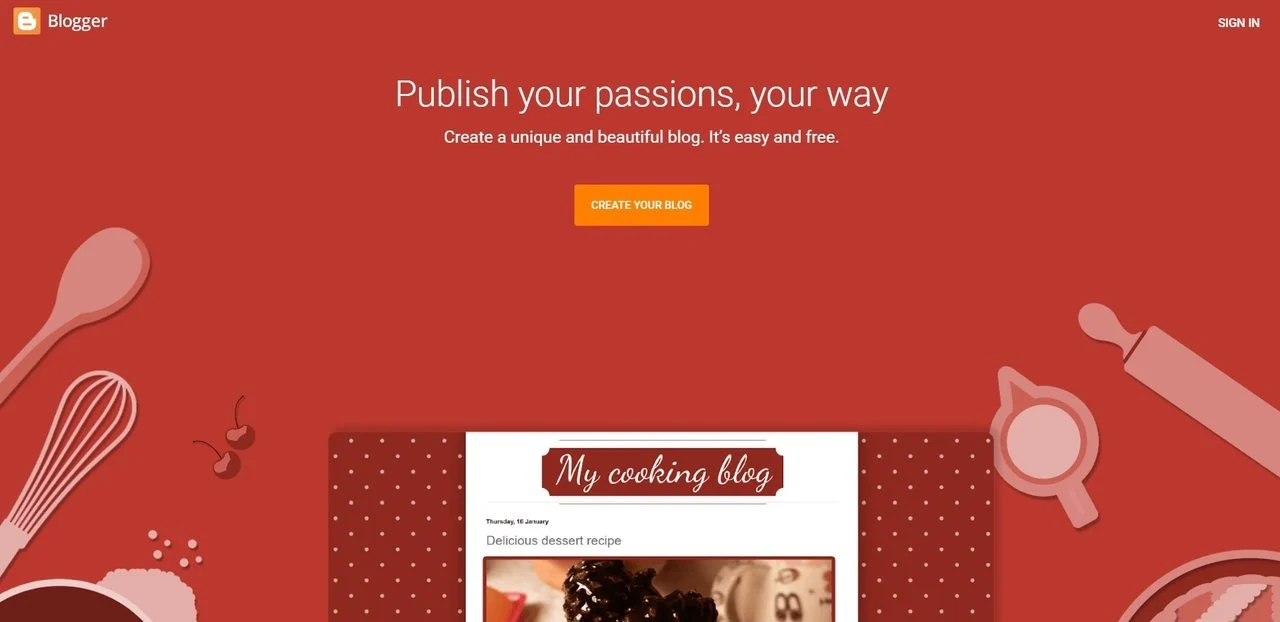 Although Blogger is user-friendly, some SEO experts consider it to be a nightmare. To see if it's true, we did our investigation.
This is what we've got so far.
Advantages Of Blogger
Blogger, as one would expect from a Google platform, covers most areas of basic SEO.
URLs, titles, meta descriptions, headers, alt attributes, robots.txt files, and redirects are all changeable.
You can easily enable your SSL certificate with a single click, and forwarding your pages to a safe path does not require any manual work.
Major Drawbacks
A simple website structure is often seen to be beneficial to SEO. However, Blogger goes too far with it. Blogger, which is designed for the most basic of websites, does not allow for any other website structures beyond the homepage > post page. Because the themes don't have a lot of modification possibilities, there's no way to make anything other than a blog.
Magento
Although Magento (formerly Adobe Commerce) is only utilized by 0.7% of websites, it includes some well-known brands such as Coca-Cola, Nike, Ford, Liverpool FC, Jaguar, Land Rover, Ahmad Tea, Christian Louboutin, Olympus, and many others.
Advantages Of Magento CMS
Adobe Commerce is similar to Drupal in that it allows you to change almost everything. The admin section allows you to change themes, layouts, titles, tags, meta descriptions, headings, URLs, and picture alt attributes.
Adobe Commerce creates a sitemap and a robots.txt file for you automatically, but you can update both if necessary. You can choose the number of photos included in the sitemap and the frequency of automated updates to have the tool automatically resubmit the sitemap as often as you require.
Because Adobe Commerce is an e-commerce platform, schema markup is included by default in all themes.
Major Drawbacks
There isn't a built-in blog feature. You must purchase it through the Adobe Commerce store if you want it. Alternatively, you might get a free extension, though this is often frowned upon.
If your Adobe Commerce subscription does not offer cloud hosting, installing an SSL certificate may be difficult. You'll need to create an Adobe Commerce support ticket to alert them about your certificate and allow them to track and process the modifications, in addition to having above-average coding skills.
Opencart
Opencart is a free e-commerce platform that is utilized by 0.7% of all websites on the internet. Small and medium enterprises that don't want to hire developers love the platform because it offers one of the most user-friendly interfaces.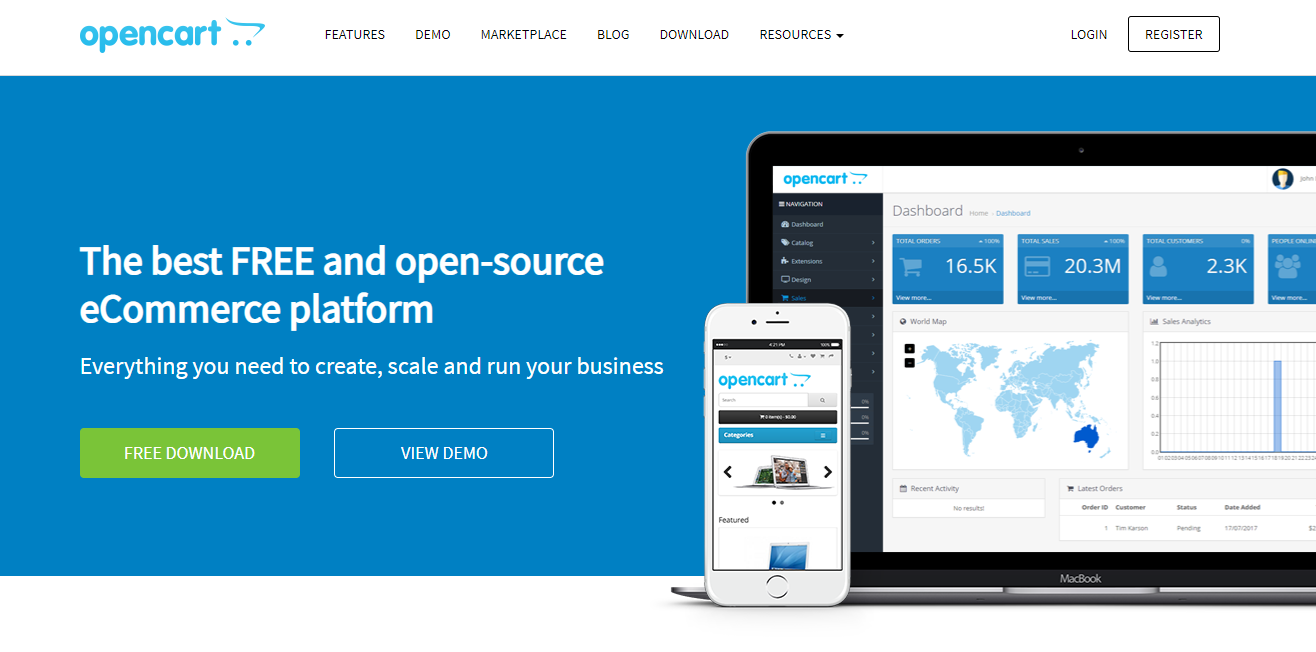 Set up a more complicated navigation menu, enable cache options to make your website faster, enable rich snippets by adding schema markup, and so on.
Advantages of Opencart
Keywords can be assigned to product pages in Opencart. The tool will compare the content to the keywords and make recommendations for improvement, which is a unique SEO feature among CMS platforms.
Editable on-page elements, an editable robots.txt file, and customized 404 pages are all basic SEO tools. Most themes are also customizable and responsive, putting them midway between Adobe Commerce and Shopify in terms of flexibility.
Major Drawbacks
Because Opencart isn't self-hosted, you'll have to get your SSL certificate from somewhere else and manually install it from the admin panel.
Certain SEO functions are missing from the bare-bones Opencart. You won't be able to set up 301 redirects, establish canonical tags, modify information without coding, or start a blog without the plugins.
When it comes to page speed, OpenCart is likewise behind.
Although commercial plugins that enable caching and ignore unneeded JS and CSS can improve the speed of your website, it is still insufficient to compete with most other websites built on other platforms.
Conclusion
In many industries, having a website is no longer a differentiator, but nearly a need. Investing in a website that provides high-quality information to your target audience, follows SEO best practices, and is consistent with your brand's aesthetic style will help you stand out.
As you can see, there are a variety of CMS software options that allow you to do so in just a few clicks and without coding.
Examine them, compare their capabilities, and choose the best management system that fits your budget while also providing the tools you need to quickly make your website available and post content.