Whoever told you sending auto-generated emails to your subscriber is email marketing. They fooled you with an email marketing strategy that is long gone.
So, Is Email Marketing dead now? If you are still holding on to ancient email marketing standards and are aimlessly reaching out to people with minimal to no research about likes, wants and needs of your target audience. Then my friend, it is dead.
You might have come across conversations about advanced technologies for marketing AI, ChatBots, Virtual Reality, Recommendation assistants and what not. Yes! These are trendy stuff but more than 90% of people still use Emails right?
So why not just grab the opportunity, plan your email marketing campaign and make the best out of it! There is no harm in saying that Email marketing is actually the easiest and most effective way to generate new leads and turn them into loyal customers for your business.
While our own inboxes are flooded with automated emails, considering email marketing can feel like joining all the noise. But to your surprise, I must highlight to you that email marketing services offer a HUGE ROI for every $1 spent you get somewhere around $35-45.
If you are still struggling with degrading open rates for your mails and despite putting your best effort at planning email marketing strategies you end up in spam folders.
Don't worry, read on further, I will help you to generate more leads with new and proven strategies. Let's get started to leverage the golden opportunity and boost the sales to the next level.
What Is Email Marketing?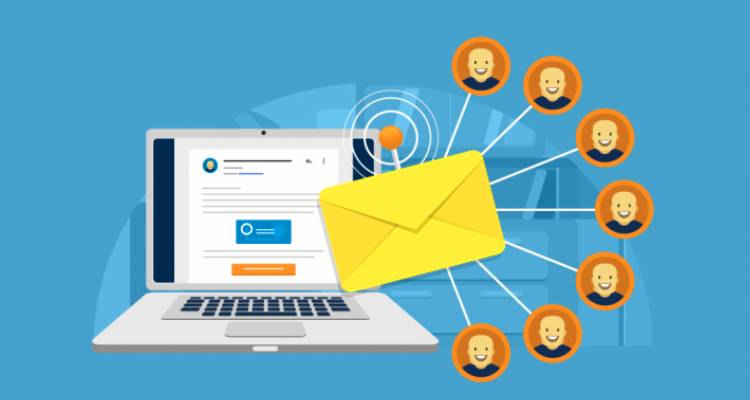 You can understand Email Marketing in this way, for every bunch of people you convince to sign up for your email list, you get interested visitors that may possibly turn into leads for you.
Sending promotional emails regarding service updates, increasing sales, or just keeping them aware of all your brand has to offer is a big chunk of Email Marketing. With the changing trends, Email Marketing has evolved many folds.
Assuming you are in your late 20s, getting stable with your careers, and you receive promotional mails one is regarding under graduation tutorials and the other is related to investing and building money. Which one will grab your attention? Obviously, the later one because that fits your current interest and the earlier option just as useless as trash to you. Isn't it?
This is why you can't work with the strategy of one size fit all, at least not now. Consumers don't want to know the details about the services that they don't want or will never use.
A small list that wants exactly what you're offering is better than a bigger list that isn't committed. – Ramsay Leimenstoll
Why Email Marketing Services Are Important For Businesses?
Email marketing campaigns allow you to reach and engage with your target audience in a customized manner without spending a lot of money.
Email Marketing strategies enable the company to target consumers more easily than ever before.
Let's discuss the importance of Email Marketing for businesses:
Cost-Effective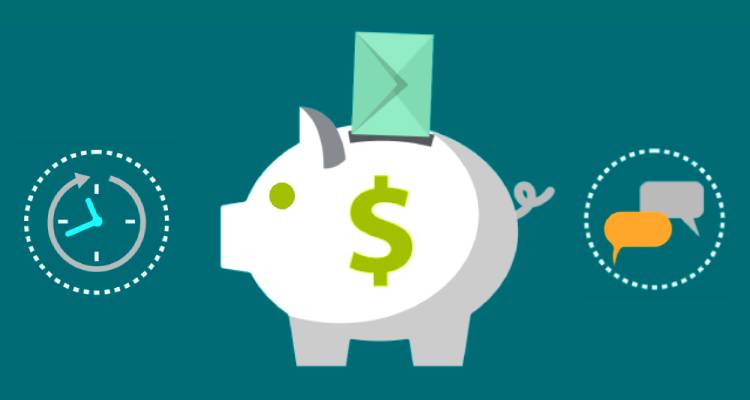 We have discussed a little about how emails are cost-effective. Email marketing is a very cost-effective strategy. The majority of email marketing tools have pricing plans to fit every budget.
Many email marketing services also offer free plans with no strings attached. These are a great option for new email marketers who wish to get a feel of the app before investing in it.
Personal Email Subscriber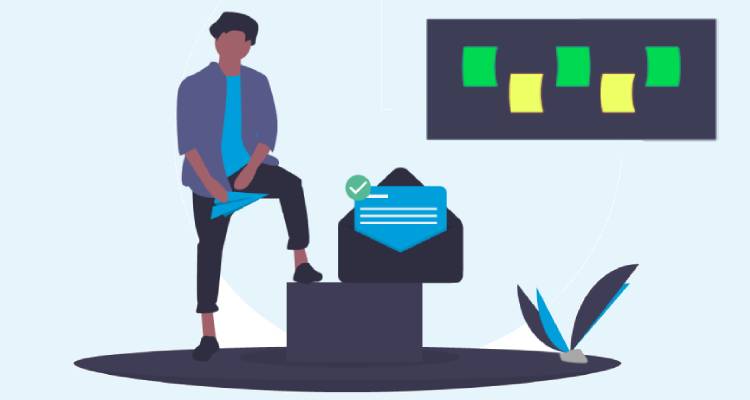 Consider this: Your social media account could vanish overnight, taking all of your followers with it. None will be left for you. But that's the joy of having an email list: it's yours.
So, even though anything else fails, you'll still be able to communicate directly with the people who are most interested in your brand. Email's intimacy as a one-to-one communication channel can get you ever closer to that goal.
Highly Accessible
Everyone owns an email account. Active or not we all have it and we tend to scroll through it once in a while if not regularly. Email is in reach of people of all ages and appeals to a wide variety of people, including those who aren't very tech-savvy.
While we live in the modern age, not everyone is comfortable with using constantly evolving technologies with the internet. Most people, on the other hand, know how to check their addresses. As a result, it is the most popular form of marketing.
Gain Customer Loyalty
Emails are a great medium to gain customer loyalty. Checking on your customers regarding your products and services feedback builds a sense of sincerity on your part. Impressed by your efforts, there are increased chances of customers to stay and return back in near future.
When clients are loyal to your image, you receive the rewards of engaged, excited members who are interested in sharing your brand with others. This allows you secondhand marketing with the benefits of user-content for your mails.
We shall discuss this point later.
Build Credibility
A regular interaction develops a sense of credibility for your brand. Customers receiving regular updates are aware that your brand is doing fine, and are not fraud traps.
The best email marketing service provides you with the benefits of convincing your customers or leads to know about your plans, reviews, and user feedback in a one-on-one conversational format. Thus you address just one person at a time and make sure they think over your brands and deals.
How To Do Email Marketing?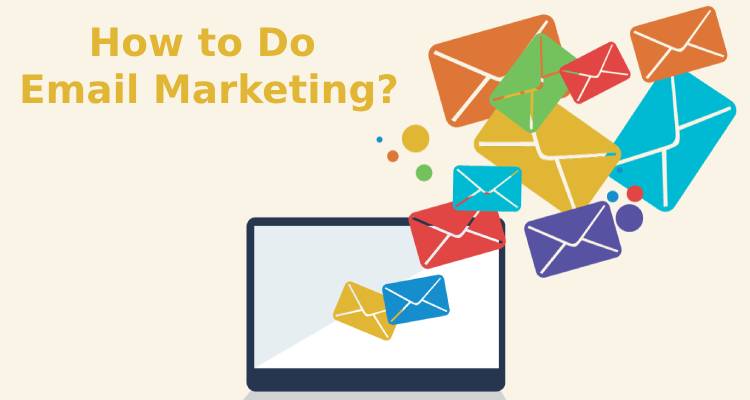 Since email marketing strategy holds much importance at different levels for your business outreach. You must be aware of the correct procedure to perform basic email marketing. Below I have mentioned the step-by-step process on how to do free email marketing.
Be Clear About Your Goals
You must be very clear about what you expect from this email marketing campaign. Working aimlessly and sending out emails in vain is what you strictly need to avoid for your business.
Plan out your campaign, pick the inputs, set the deadlines and targeted goals to analyze the benefits that it may bring upon smooth execution.
Build a Targeted Email List
You can't wish on sending out your email campaign without having a list of people to send it to. Moreover while preparing an email list you must keep assured that the people added are your target audience. You cannot just send emails to random people around and wish upon booming your sales.
Research About Audiences' Pain Points
With the email list being prepared, the next step is to get to know your audience and their pain points, you need to make sure that your email targets the pain point and offers the solutions tailored for their problems.
Craft Appealing Email Content
This is the step that checks your creativity and how convincing you can be with your words. You need to assure your readers that you understand their problems and are here to provide them with the solution. That they might require as well.
Pick Email Marketing Tools Wisely
There are varied Email marketing tools offering different services some better than others. Picking the right tool as per your requirement can be tricky. These tools provide you the convenience to perform tasks such as email templates, customer relationship enhancement, campaign analysis, and the list goes on. You'll get to know about these later while reading.
Perform Follow-Ups
Though performing follow-ups might seem wrong on your part and you might have a feeling that they haven't responded to my first mail. I shouldn't bother them with another. This might work in the physical world but in digital spaces, this thought process might pull you back.
Alright, you tell me how many promotional emails you have received and on how many you actually took an action on their first email? There is none. Or if you are very easy to please then maybe one email.
This is the exact mindset that your email subscribers have. There can be chances that they came across your email while they were occupied or working on something else and later they forgot to check.
A follow-up mail will help them remember to check the website. You need to perform follow-ups because very few people are convinced by the first task. You need to build your business reputation to build their trust within your brand.
What Are The Email Marketing Strategies?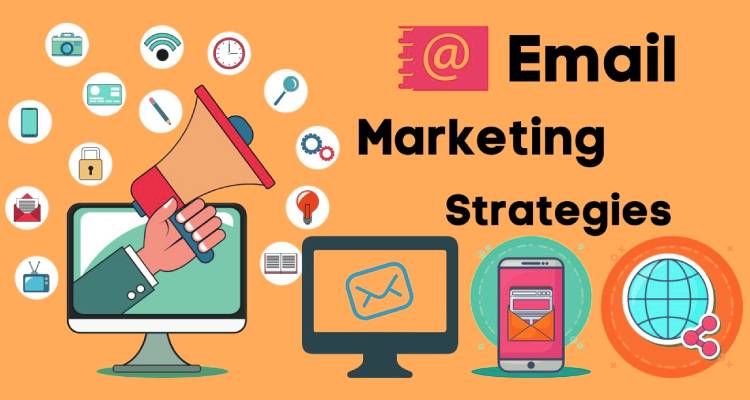 By far we have discussed what email marketing is and how it affects your relationship with your leads, but there are few things that you must keep in mind while you draft an email.
YOU MUST STAND OUT WITHIN THEIR INBOX.
Simply bombarding your subscribers with plain text emails about your company can soon land you in their spam folder and you shouldn't forget they always have an unsubscribe button down the screen. Well, surely not that lane!
Now let's see how you can make your subscriber fall in love with your brand only by using your Emails.
Do Your Homework With Your Data
Yes! Your data is the only thing you should trust to make a strategy. NO FRIEND OR MENTOR. Those little analytical graphs and tables know the best about your business.
Before you plan to send out updates via email, make sure you take a look at the numbers and conclude what gets addressed and which part of your strategy needs a bit of change.
Stay Simple and to the Point
This might occur as a contradicting statement for I just mentioned above "no plain text emails". Now my friend let me blow this cloud of confusion for you.
You must be plain with your words, no storytelling, you must practice sticking to the actual agenda regarding what you want to do. Don't beat around the bush and give subscribers room to imagine.
User imagination is harmful to your business. You don't want to allow users to wish upon the services that you COULD provide.
Think about it. You receive an email from an e-commerce site that mentions 50% off on clothing items. You as a customer will have a thought that you must be getting off on all the clothing items and when you go to check the deal you find a small section of clothes under the sale section. How will you feel about it?
Disappointed! I feel you, who don't like offs right? But lack of information created a bad impression of the site for you.
This is what you have to avoid while providing information to your subscribers. You can always under promise and offer extra than the other way round.
While I said that, since your text is plain and to the point, make sure the graphics and template have a happy, catchy, and distinctive aura.
Make It Personal
The most common mistake that most marketing companies do is delivering an email without addressing the customer. You need to understand though email marketing is a form of marketing it is still different from how you do it on social platforms.
You receive an email addressing you as "Dear Customer" and another addressing you as "Dear Edward" (let it be your name.) which one will you prefer to read?
The one with your name? Why?
Because you feel connected, because it is meant for you to read.

I hope I made my point clear that you need to personalize your email to make it worthy of attention and add names to the mail you send out.
BONUS TIP 💡:
Take advantage of your subscribers' special days (birthdays, anniversaries, etc.) to offer some deals.
Such gestures tend to build interaction with the subscribers and that is our first base accomplished in the right direction.
Pamper With Customer Experience
You created an amazing email draft, and your subscriber is sold to your deals, but there is no direct link access or CTAs to redirect to your website. Do you believe that the subscriber will look up your website by typing in the URL?
Chances are very low. You need to make sure that you provide all the required action buttons within the reach alongside your email text. Also, these buttons must stand out and trigger the subscriber to take the required action in your interest.
BONUS TIP 💡:
Make sure your CTAs catch attention before the content of the mail. Adjust the button size little larger than the content font size and put in some vibrant colors to differentiate.
Improve Content as per the Age Group
Knowing your target audience is one major parameter you need to take care of while you plan your email marketing strategy but sending out just emails does it work?
I'd personally open the marketing emails if they offer little more than a decorated text with their email campaign services list on to it. You can always bribe your subscribers with some of the other freebies to generate interaction in return.
Before you panic about what freebies I'll list a few. You can offer an E-book, Software download, Newsletter, Cheat sheets, Checklists, Templates, Resource lists, Video tutorials, Case studies, Blueprint, Manifestos, etc.
BONUS TIP 💡:
You can always offer the same services to a wider age range just by changing what you offer along with the email.
Email Marketing Tools
If you wish to level up your email marketing strategy you will need email marketing tools and platforms to enhance your work and upgrade its performance.
Though the market is stuffed with email marketing tools, platforms, and service providers. I am providing you with some of these helping hands.
For a brief comparison, you can skip to the table below.
Freshworks CRM
Freshworks CRM prior known as fresh sales is an intuitive software that does all the jobs that its name suggests. Besides providing a service for best email marketing, it also allows you to enhance your relationship with the customers, nurture leads, engage with the visitors, etc.
Freshworks CRM is capable of serving a hand at every step of your business growth.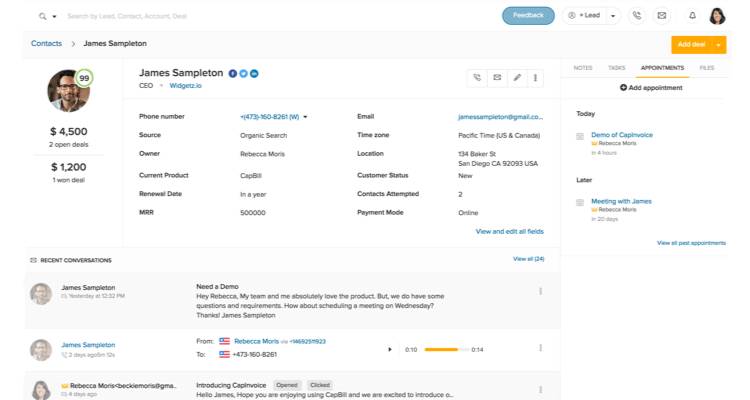 Active Campaign
The Active Campaign provides the best delivery rates among all the email marketing software I've come across. This software offers such a nice user interface. The automation for email marketing is easy to set up and even allows you to track your progress as well.
Constant Contact
Constant Contact is yet another email marketing software available out there. Incorporated with a wide range of templates to choose from, it sticks to a more elevated end when it comes to pricing.
Hubspot Marketing Hub
HubSpot's email marketing platform makes it simple to get started sending customized email campaigns. The user-friendly interface makes creating lists and contents a breeze, ensuring that you're still sending the most up-to-date material. You can also use built-in analytics to monitor your email marketing campaign and increase your click-through rates.
| | | | | | |
| --- | --- | --- | --- | --- | --- |
| Criteria | Freshworks CRM | Active Campaign | Constant Contact | Squarespace | Hubspot marketing hub |
| Starting Price | $29.00/month | $9.00/month | $20.00/month/user | $12.00/month | $50.00/month |
| The ideal number of Users | 1 – 500 | 1 – 1000+ | 1 – 200 | 1000+ | 1 – 200 |
| Ease of Use | 4.5 / 5 | 4.3 / 5 | 4.2 / 5 | 4.4 / 5 | 4.3 / 5 |
| Value for Money | 4.6 / 5 | 4.5 / 5 | 4 / 5 | 4.3 / 5 | 4.2 / 5 |
| Features & Functionality | 4.5 / 5 | 4.5 / 5 | 4.1 / 5 | 4.3 / 5 | 4.4 / 5 |
| OverallRating | 4.6 / 5 | 4.6 / 5 | 4.3 / 5 | 4.6 / 5 | 4.5 / 5 |
How To Choose The Best Email Marketing Service?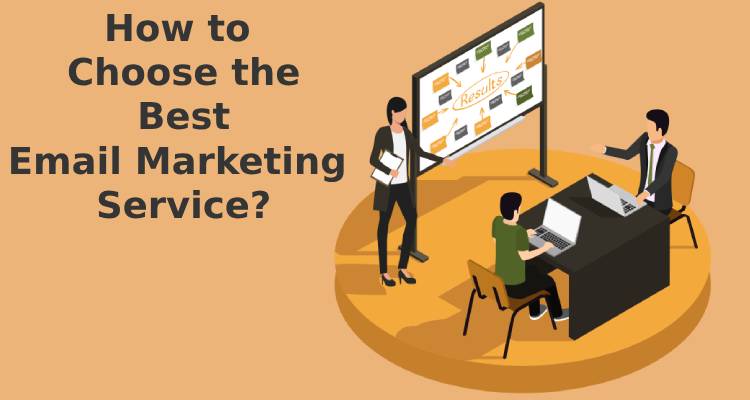 Choosing an email marketing service entirely depends on the requirement of your business. You must address some basic parameters as the number of users that'll use the service and its pricing for the same. Further, you can judge it with additional features including an autoresponder, testings, customer surveys, analytics, reports, and the list goes on.
The table below includes the features that you can consider while choosing an email marketing software. IT is the comparison of the tools I mentioned earlier alongside some general features
| | | | | | |
| --- | --- | --- | --- | --- | --- |
| Features | Freshworks CRM | Active Campaign | Constant Contact | Squarespace | Hubspot marketing hub |
| A/B Testing | 🗸 | 🗸 | 🗸 | 🗸 | 🗸 |
| Auto-Responders | 🗸 | 🗸 | 🗸 | 🗸 | 🗸 |
| CAN-SPAM Compliance | 🗸 | 🗸 | 🗸 | 🗸 | 🗸 |
| Customer Surveys | 🗸 | 🗸 | 🗸 | 🗸 | 🗸 |
| Drip Campaigns | 🗸 | 🗸 | 🗸 | 🗸 | 🗸 |
| Dynamic Content | 🗸 | 🗸 | 🗸 | 🗸 | 🗸 |
| Event-Triggered Actions | 🗸 | 🗸 | 🗸 | 🗸 | 🗸 |
| Image Library | 🗸 | 🗸 | 🗸 | 🗸 | 🗸 |
| Landing Pages/Web Forms | 🗸 | 🗸 | 🗸 | 🗸 | 🗸 |
| List Management | 🗸 | 🗸 | 🗸 | 🗸 | 🗸 |
| Mobile Optimized Emails | 🗸 | 🗸 | 🗸 | 🗸 | 🗸 |
| Reporting/Analytics | 🗸 | 🗸 | 🗸 | 🗸 | 🗸 |
| Subscriber Management | 🗸 | 🗸 | 🗸 | 🗸 | 🗸 |
| WYSIWYG Editor | 🗸 | 🗸 | 🗸 | 🗸 | 🗸 |
Email Marketing Trends for 2022
Artificial Intelligence Integrated Into Email Marketing Activities
Artificial intelligence (AI) is still an alien concept for many businesses. Both new and experienced marketers are skeptical of the use of AI in an email marketing campaigns.
Even with cutting-edge technology and software, there is more data available online than any marketer could ever collect and process.
AI is capable of completing this mission with minimal effort. List segmentation, content analysis, and successful outreach are only a few of the tasks where AI has already outperformed humans. There's also evidence that AI's capabilities are improving therefore now is the perfect time to start experimenting to use AI to develop your email marketing strategy.
Include Reviews and Testimonies
Nothing beats customer reviews and testimonies when it comes to building trust within your brand. And to add a little spice and put in the raw and unaltered videos and text from the customers can be so much more appealing.
Another trend that took off earlier this year is the use of user-generated content in email marketing campaigns. Any type of content created by end-users of products or services (images, videos, texts) is referred to as user-generated content.
User-generated content has been shown to increase conversion rates. Up to 70% of all customers base their buying decisions on user feedback and ratings. Thus, when you provide these in your newsletters, the degree of confidence in the goods or services enhances.
Interactive Emails
This pattern has been present for some time, but it will only grow in 2022. The gemstone of email marketing is interactive open emails. They improve customer loyalty and email contact dramatically.
In 2022, you can expect to see the following interactive email elements:
Rollover effects to highlight product offerings; Animated buttons and CTAs; User-controlled interactive image, Long-form emails can be compressed using accordion features. User-generated interactive content, polls, and surveys.
Privacy Is A Priority
Privacy can be a worrying factor that leads to experience while sharing their emails, it is your duty to make them comfortable enough to drop in their usernames to you.
Focusing on that data privacy will continue to be a common email marketing theme in 2022. Merely 8% of customers believe brands can protect their personal information.
To ensure enforcement, you can review all electronic privacy laws and incorporate all elements of future email marketing campaigns.
You can allow your subscribers the opportunity to unsubscribe from mailing lists when they wish to. When people opt out of receiving messages from you, you can concentrate more on those that retain and attract new subscribers who are engaged in what you have to offer.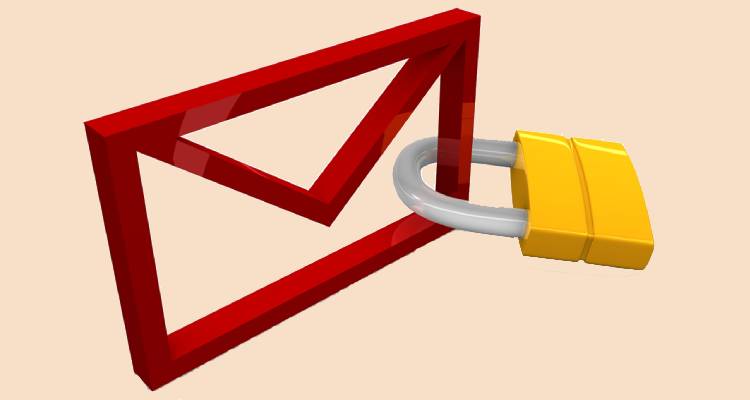 Revamp Your Email
You must have foreseen this one. One of the most versatile and creative elements of email marketing is email design. It's imaginative and subjective, which means it's available to a range of outside influences.
Every now and then, web design patterns shift, dictating how an effective email copy should be written. However, there's more to a sudden shift in the appearance of emails than mere aesthetics when it comes to email marketing.
Minimalism
You must be familiar with this word. It has been out in the market for a while and adopted by many people within their lives. It is a term used to describe a style of living.
I believe that the public's preference for minimalism will soon be reflected in email campaigns. In the coming year, uncluttered, well-structured emails with a common goal and minimal irrelevant information will reign supreme.
Dark Mode
Since Apple introduced dark mode, it has become the new standard for enabling people to embrace their inner goths, ahem, change the brightness, and look at the screen without having to squint due to the brightness.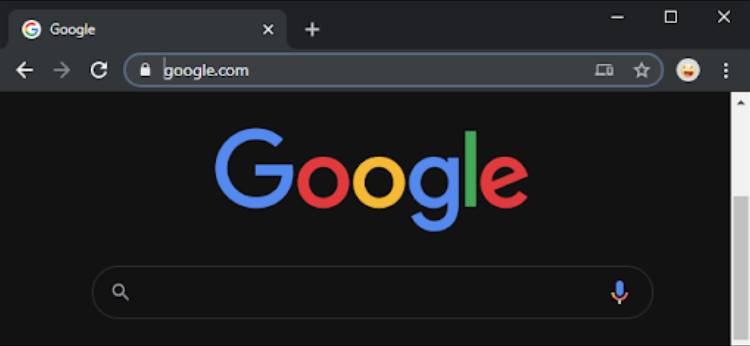 Colors That Are Bright and Bold
Although you don't want to overcrowd an email with images, you should use bold color blocks to get a subscriber's attention. It's all about getting your brand out there.
Conclusion
To sum it up, I'll say 2022 is going to unfold so many possibilities in terms of email marketing trends. It'll be a daunting yet fascinating year to explore our creative side while preparing strategies and email drafts.
With budding-challenging new trends, some older ones are still holding strong grounds.
It's entirely up to you if you'll take advantage of them and crush the competition. Take charge, put in some old and new borrowed and blue. Best of luck!