Decisions of Corporate and marketing firms are deeply linked with the customer's data but how significant these numbers are? Data-driven solutions have taken over the marketing industry. People tend to rely on data to move forward with decisions.
A study reveals that 84% of businesses enhanced their customer experience based on data-driven marketing approaches and saw a rise in income. So let's address the elephant of the room first, which is data-driven marketing.
What Is Data-driven Marketing?
Data-driven marketing refers to foreseeing potential consumer behavior and preferences patterns, data-driven marketing involves the extraction of actionable information from past customer encounters.
In simple words it's all about turning data into meaningful marketing choices, simplifying and sorting the present marketing processes and approaches towards different audiences, and responding to the forever-changing demands of diverse consumer segments.
Using data-driven marketing is one method to make sure that your consumer is the center of attention in all of your marketing initiatives. Other factors, such as your creative team, money, and merchandise, might easily take control.
However, neither of these things mentioned are more important than the people who can really help you transform your business into a brand – your customers.
The success of your marketing initiatives shouldn't depend on a simple gut feeling, you must validate it with data. It is possible to create and run marketing campaigns that make contact with your target audience, and thus build priceless trust and a loyal consumer base.
How To Make Your Digital Marketing Data-driven?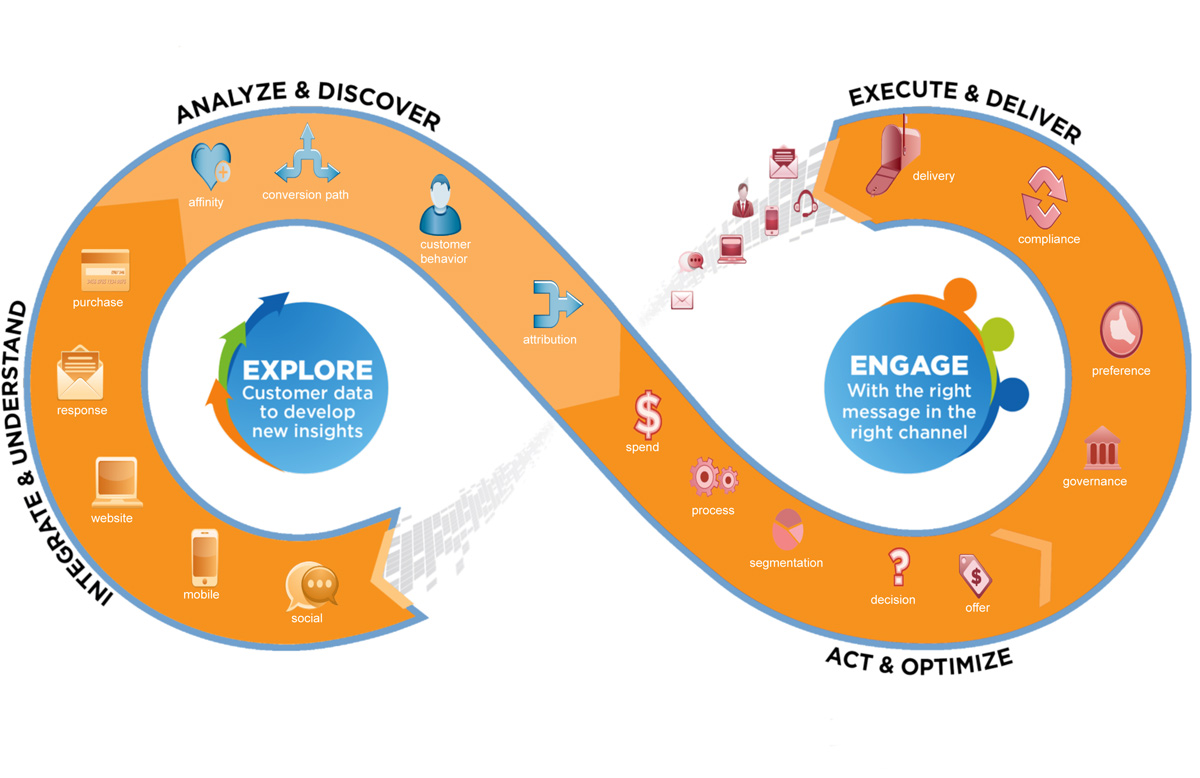 Let's address the scary question first. Is data-driven digital marketing much of a task? Honestly, the majority of marketers fail to begin with finding useful insights using modern tools.
When it comes to putting data insights ahead of nearly 95% of decisions, just a small number of businesses get it right.
Let's look into some essential parameters that your data-driven marketing campaigns should comprise of:
Make It Customer-Centric
Personalized marketing campaigns are the need of the hour in the marketing world. A study by the Winterberry group reveals that 53% of Marketing individuals believe that people tend to gravitate more towards tailored campaigns and personalized outreach.
Marketers have a far better understanding of what and when to deliver within their branding messages as now they have thoroughly researched data to back up their strategy.
Having information that is trend-relevant and accurate improves the chances for the audience to connect emotionally with the content and become more interested in it.
Game up for Customer Experience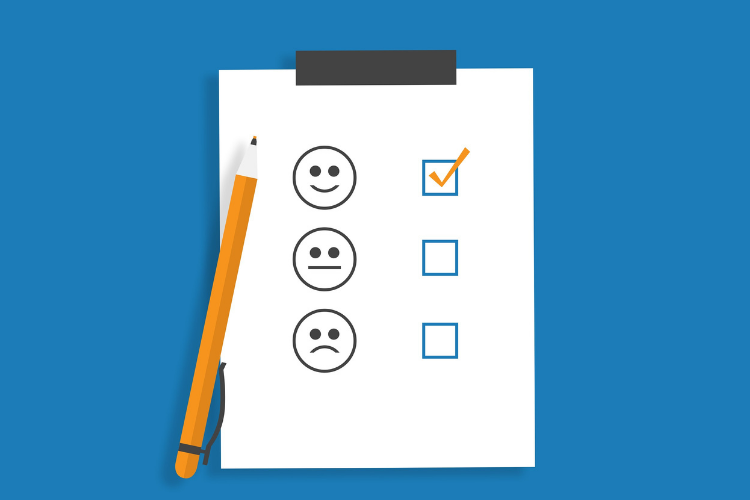 People look for information that is relevant to their needs and interests. Using data-driven marketing, your marketing campaigns can be tailored to meet specific requirements. Data-driven marketing is used to improve the consumer experience by 49 percent of businesses, according to Global Review research.
Marketers can use customer value analytics to reduce the sales cycle efforts and stage without sacrificing personalization. Big data delivers a holistic solution that enhances the customer experience by ensuring consistency. It doesn't matter if you reached out to them by social networks, the call, or in-person conversations.
Take up Multiple Channels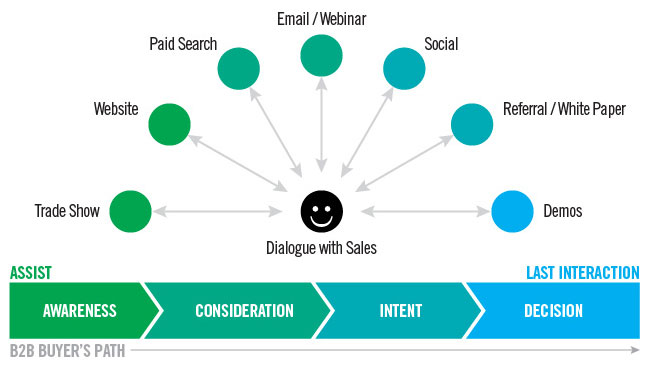 Every possible channel has its audience, nature of leads, the process of connecting. Thus opting up for a few channels can be more return for fewer efforts. Leads generated through Facebook differ significantly from leads obtained through the Google Display Network. Therefore, marketers must develop and implement strategies based on the source of leads to maximize conversion rates
It's possible to determine which marketing channels are most effective and which messages trigger the required user behavior using data-driven marketing techniques. For each marketing channel, whether it's a newsletter, social media, or blog post, you can determine which content type performs best at any given instance.
Read More: Top 10 Methods to Get Business Leads Online
Enhance Customer Engagement
Data-driven marketing enables more customized content, which users express their satisfaction for by increased interaction. You'll get higher engagement from people if your marketing strategy is suitable for their interests.
An increase in user involvement leads to greater brand trust, which in turn leads to a value in brand perception. Over time, this leads to greater sales, customer loyalty, and word-of-mouth referral
Align Content With Marketing Trends
Metrics and data provide marketers new information that allows them to continually enhance their marketing strategies to keep up with the ever-changing requirements of their customers. Marketers who are using data-driven strategies are better to adapt to emerging facts and enhance the quality of their products and services to keep up with the market trends.
Being data-driven also enhances the overall quality of your data, as given as your database is refreshed regularly. Data integrity, consistency, correctness, clarity, and reliability are all areas that can be improved without much effort. The value of your data is impacted by all of these factors.
Read More: 15 Key SEO Trends of 2022 That Every Business Owner Needs to Know
Important Points for Better Data Analysis
The following points should be taken into account while evaluating data:
Sample Size
Try using a big enough sample size if you're going to base your marketing strategies on them. Any decision made based on much effort a small sample is likely to be wrong since it doesn't give you the freedom to compare diverse audiences.
Customer Context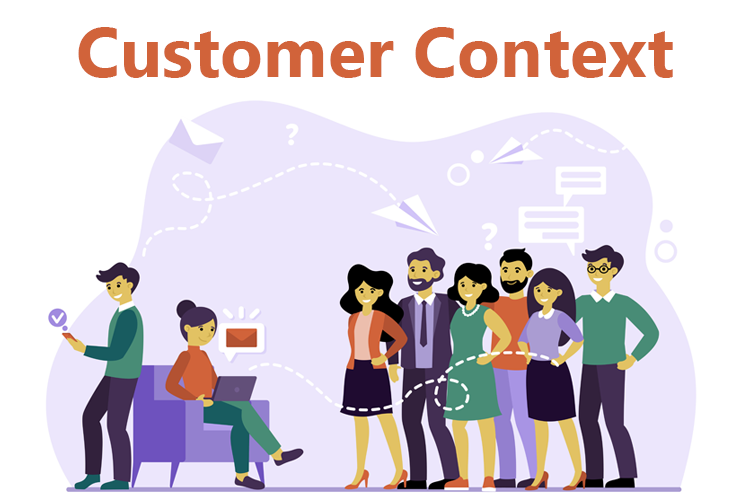 It's up to you, as a data-driven marketer, to go beyond and dive deeper to find out why people choose a certain brand or product If your consumers aren't doing the way you want them to, you'll need actionable insights.
Using all of this information, you can create hyper-targeted marketing campaigns that convey your message at the perfect moment.
Customers' context data comprises the following: Location, History of browsing, weather, choices, etc.
Channels
We have already discussed it earlier in this very blog every marketing channel is unique and Even if you consider one channel at a time independently, you won't get a full picture.
Rather than analyzing every marketing channel's data-related insights separately, you should use a more comprehensive approach to marketing data analysis that compares the pros and cons all under one roof.
When you look at the full view, you can not only track the whole buyer's journey but also help your marketing teams to optimize their vision to align best in buyer's interest and provide meaningful ideas to the sales staff.
Minor Details
It's easy to get caught up in the glitz and glamour of the beautiful pie chart or the trendy bar graph. However, occasionally you may uncover hidden treasures if you take a closer look at the feedback to such graphs in the comments section. Unfortunately, most organizations are so obsessed with these representations that they overlook vital consumer input.
Tools
Analytical tools may provide a wide range of outcomes, each of which has its advantages and disadvantages. For example, even systems such as Google Analytics contain discrepancies that might affect information. However wonderful your analytics tools are, you should not rely exclusively on them. Due to the fact that some of these tools may not always provide correct. The importance of selecting the right analytics tool cannot be emphasized.
Data-driven Marketing Strategies
I have emphasized enough on personalization of the marketing campaign as the need of the hour in the above sections but how exactly are you going to deliver the right message to the right audience? what is the approach to conceal data-driven insights to make it a digital marketing data-driven campaign?
Below I have mentioned a bunch of ways to make the most of your user data and build an engaging audience. Streamline and optimize your marketing initiatives by blending a couple of these ideas into one!
Identify Your Audience's Subgroups 
Each person of your target audience is unique and one size fit all approach should not be considered when striving for better outcomes. Different consumer groups exist within your defined larger target audience, and it is up to you to identify the relevant choice among those groups.
It is more effective to send targeted, customized offers than wide broadcasts, and classification may help you reach the appropriate individuals when they need it.
Remarket Your Ad Campaigns
A crucial approach for all marketers, especially cross-channel ones, is remarketing. You may utilize retargeting to keep your brand in front of consumers who have shown interest in your products or services.
Remarketing is about maintaining your solution top of mind so that when the searcher is ready to buy, you will be their straightforward decision.
Improve Your Content
Do you have a fake persona you think of white framing your content to publish around the world? Are you sure that whatever you are producing is the right fit for your audience and potential customers And If you don't have user information, creating content would be a sheer guessing game?
Data-driven marketing, help you shape and present your content in a more meaningful manner. It provides you an opportunity to understand your audience better and reach your target customers based on the information you share across multiple channels and your personalized advertising campaign.
Customer data helps to sketch and create a buyer's persona, which is an important element for any content creator, as it gives a glimpse into how to build your content to meet the concerns, pain points, gains, needs, and wants of your target audience.
Read More: Step-by-Step Content Creation Guide- Writing to Publishing Content Successfully
Make Sure Your Teams Are In Sync
Customer data isn't just for marketing; it can also be utilized by sales and support to improve customer service. Data's flexibility helps to bring different teams together to confirm their goals and ways are synchronized.
It is possible to ensure that your entire organization is using and referring the same data and delivering a consistent customer experience by putting all marketing (and sales and support) activities on your Customer Data Platform
Please Your Customers
Even the well-known brands don't forget to pamper their customer base and for that, they make sure every message has an individual interaction essence to it.
When you advertise using data-driven approaches you can properly identify these clients across different platforms and deliver a great experience across all channels. While saving you time and money is a great benefit, it also improves your offered customer experience and shows your audience that you're actively listening and taking note of their actions and demands
Obstacles To Data-driven Digital Marketing
Collecting Information
Often new data-driven marketers are worried by the thought of gathering customer data.
Most people don't know where to look for, some people are overwhelmed by the available volume of data to them to study and draw conclusions. As a result, data-driven campaigns are given up after these scenarios
How to overcome it?
There are a bunch of tools ready to work on large volumes of data and just give you the relevant info you need without causing much fuzz. CRM, website analytics, e-commerce, and advertising tools, your ERP system, social networking software, and a variety of other technologies can help you get insight into your buyer's interest areas.
Doubt About How to Use Data
The data must be actionable to build a marketing strategy. It's not always straightforward to understand what to do with your marketing team's data findings, even if it's logical to them.
How to overcome it?
This information should be shared with your marketing team, who should then organize a brainstorming session. In what ways can you tailor your marketing initiatives based on the information you have received.
Customer-centric messaging is one of the strongest uses of statistics. To do this, the proper facts must be gathered and a little bit of imagination must be applied.
Lack of Training
Marketing has always been a combination of art and science. Marketers now have the information they need to determine whether or not their efforts are truly effective.
Some marketers who are used to conventional marketing's guessing seem to have negligible training in data analysis. There's also the possibility that even if a marketer knows how to use data, other important parties don't, causing a miscommunication that hinders company progress.
How to overcome it?
Provide your marketing dept with the time and resources they need to acquire the data skills they require.
A few of the ways to do this are to attend industry-related conferences and seminars, to get certifications, or to participate in informal "lunch Teach your staff how to visualize data as well.
Data visualization is the method of presenting analytical information to stakeholders in such a manner that it motivates them to take action.
Variety Of Tools To Learn 
Although even the most data-savvy marketer would be occupied enough by just one single platform like Google Analytics, it becomes a full-time task if you bring in other tools and services to the bundle.
Read More: SEO Tools That Improve Results
How to overcome it?
The solution is to use a platform that aggregates data into a single dashboard so that your team doesn't waste time jumping between different applications.
If this isn't a possibility, think about having various team members specialize in distinct tools, such as SEO specialists, PPC leads, and Facebook Ads experts, rather than a team of generalists.
Conquering The Data Silos To Analyze 
Very few organizations keep all their data in a single location, which is a particular data center. else All the rest of them have it divided up across several sites based upon locations, departments, and other distributions.
Which causes a lack of a comprehensive view of any customer. Thus some data silos hinder a marketing team's capacity to comprehend their audience and obtain a comprehensive understanding of their campaign's success.
How to overcome it?
Most organizations will find it challenging to break down data silos. There are three stages to the process.
Creating a set of common data standards
Shifts in the way data are exchanged
Adapting to marketing analytics platforms
Conclusion
Data-driven marketing is the need of the hour with everything getting digital and people adapting to work with the services, it is getting tougher day by day to target and attract a relevant bunch of people.
Focusing on the numbers and the necessary insights is a business holy grail for successful expansion and company growth. In this guide, I have made sure you can scratch the surface of data-driven marketing as it is a much diverse and broad topic to dive into for deeper and detailed knowledge.