What if you had control of people's minds and you could sell them your products over and over again? How about having touch points of your consumers and serve them better with your services?
How does it sound?
Awesome! right?
No, I'm not joking. Believe me, after reading this blog, you will be able to control your audience's mind and generate more leads for your business.
With these 25 mind-blowing psychological key principles, not only you will be able to influence your customers' behavior, but also create compelling content to boost your sales. But first, let's understand what marketing psychology is.
What is Marketing Psychology?
Marketing psychology is the study of consumer behavior to know how they make their purchase decision, what makes them buy your specific products, what they hate and love, etc.
It has also been defined as implementing psychological principles into your content, marketing, and sales strategy.
It is a window to look into customers' minds and study how they behave and what makes them purchase YOUR product.
Why Is Understanding Consumer Behavior & Psychology Important For Marketing?
Marketing is like a bridge between your business and your buyers.
And without understanding buyer behavior, you can't walk on the bridge for long.
If you really want to succeed in business then you must understand your customers' minds. You should have clear ideas about what your customers want, even if they don't know it.
That's what makes buyer behavior and psychology important.
As Eric Samson put it, a marketer's success is:
Contingent on their ability to influence customer behaviors which makes doing marketing an exercise in consumer psychology.

Eric Samson
Knowing how important marketing is, don't you think you should be doing everything to improve your marketing strategy and techniques?
Yes…obviously.
But where should you start?
Worry not, in this blog I'm going to give you 25 marketing psychology key principles by which you will be able to influence customer behavior and increase your business revenue effortlessly.
So let's roll out…
The Driving Forces of All Human Behavior
Humans are like, "I don't know what I'm doing but it helps me avoid pain and makes me happy..!! Yay! So it doesn't matter what it is but I'm going to do it, yay!"
Why?
Because the driving forces of all human behavior are to avoid pain and gain pleasure. Do you agree?
Well, it doesn't matter whether you agree or not. The truth is that it is true.
For example, 4 years ago, I was challenged by one of my friends to do 100 push-ups in one go. It was scary and painful. But I did it anyway. Why? Because I associated pleasure with the challenge and sense of accomplishment.
Some lawyers fight the hard cases for poor people for free because they associate pleasure with helping those people.
Firefighters run into the burning buildings because they seek pleasure by helping people.
So why don't you use this trigger in your marketing strategy?
But for that, you need to know your audience's pleasure point. What they are struggling for and what's causing them pain. Moreover, how can you avoid it?
Here is an example of how you can put it into action:
On this landing page, GoTo Meeting is offering the freedom of online meetings considering the pandemic has caused problems of meetings for many businesses. And by offering solutions they are providing the pleasure of face-to-face business meetings from anywhere and anytime. And that too free!
However, if the customers want to have this pleasure permanently they would need to pay for it.
Isn't it a good marketing psychology trick!!?
Tell A Story, Humans Love To Hear Stories
Everything aside, humans love stories. They love to tell stories. They love to hear stories.
Me too and you too. Don't we? (I'm telling you a story here and you are reading it.)
Why? Because stories trigger emotions and we are emotional creatures. You will be amazed knowing that humans perceive 95% of the world with the subconscious mind, the emotional part of the brain.
Stories activate the emotional parts of the brain connected with sight, sound, taste, and movement.
They let us have an experience without directly experiencing it. They literally set us on fire and encourage us to make decisions, which is where a buyer makes a decision about buying something. So that is where businesses need to drive their customers.
Seth Godin, the author of the famous book – All Marketers Are Liars, put it in this way:
"Marketing is no longer about the stuff you make, but the stories you tell"

Seth Godin
Here is an example:
The famous author of Buying In: What we buy and who we are, Rob Walker has conducted an experiment with Joshua Glen. They took hundreds of cheap items to see if they could sell them by blending with stories.
They collaborated with more than 200 writers and created a fictional story targeting each product.
And you'd be surprised that they made a decent profit of $8,000! This was a 2,700% gain of what they had invested. Not a bad ROI on telling some stories.
Explain Why
Now, I'm gonna send you some free books on cooking.
What did you think as you read that?
A "why", right? You want to know why I'd send you a cooking book, isn't it?
Of course, you do because this is a scientifically proven fact that the human brain is always looking for answers.
According to the famous Xerox experiment by psychologist Ellen Langer, people will do work more willingly if you give them a reason, even if the reason is complete nonsense.
So that's what you need to give your customers – A "why" for why they should purchase your product or service.
An Example:
On this About Us page, AIM Global is telling you why you should choose them and how it will help you.
Simplify Your Solution
People are lazy. They want everything in the easiest and effortless way. Not I, the law of least effort says this.
They want to eat the Hamburger but they want to make it. That's why there are a lot of fast food stalls.
This is exactly what you need to give your target audience- The easiest solution to their problem.
When providing the solution, ask yourself how you can make it easier and faster for your customers?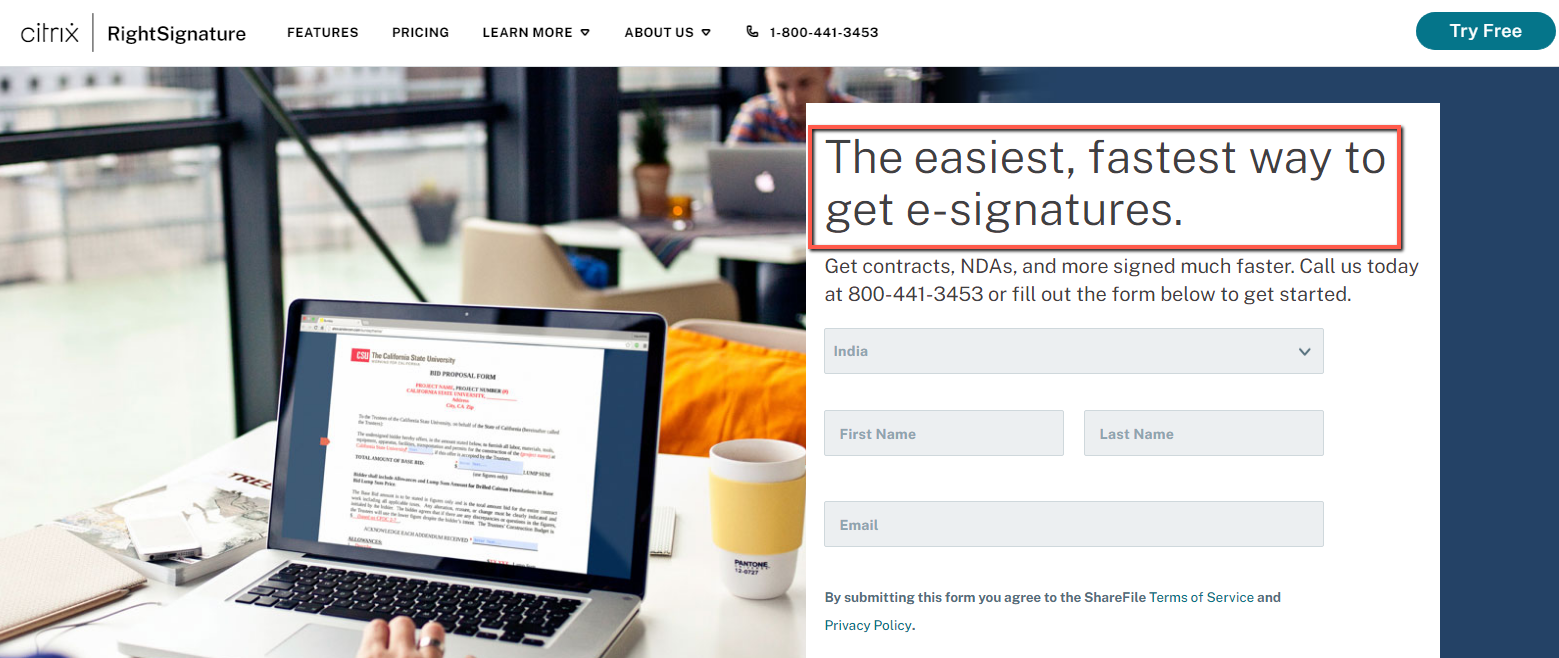 In this example, RightSignature is providing you with the easest and fastest way to get signatures.
This is one of the best marketing psychology tricks so far.
Inspire Curiosity
Curiosity is an itch that needs to be scratched

Rohan Kushwan
Humans chase things they don't know. They tend to take action to fill the gap between 'what they know' and 'what they don't know.' This is called the Information Gap Theory.
It inspires actions in humans and fires up the part of the brain which is linked to pleasure.
By implementing this marketing psychology principle into your strategy, you can make sure your audience opens your emails, promotes your content, and buys your product to scratch the itch you have implemented.
How can you do that? Here is an example: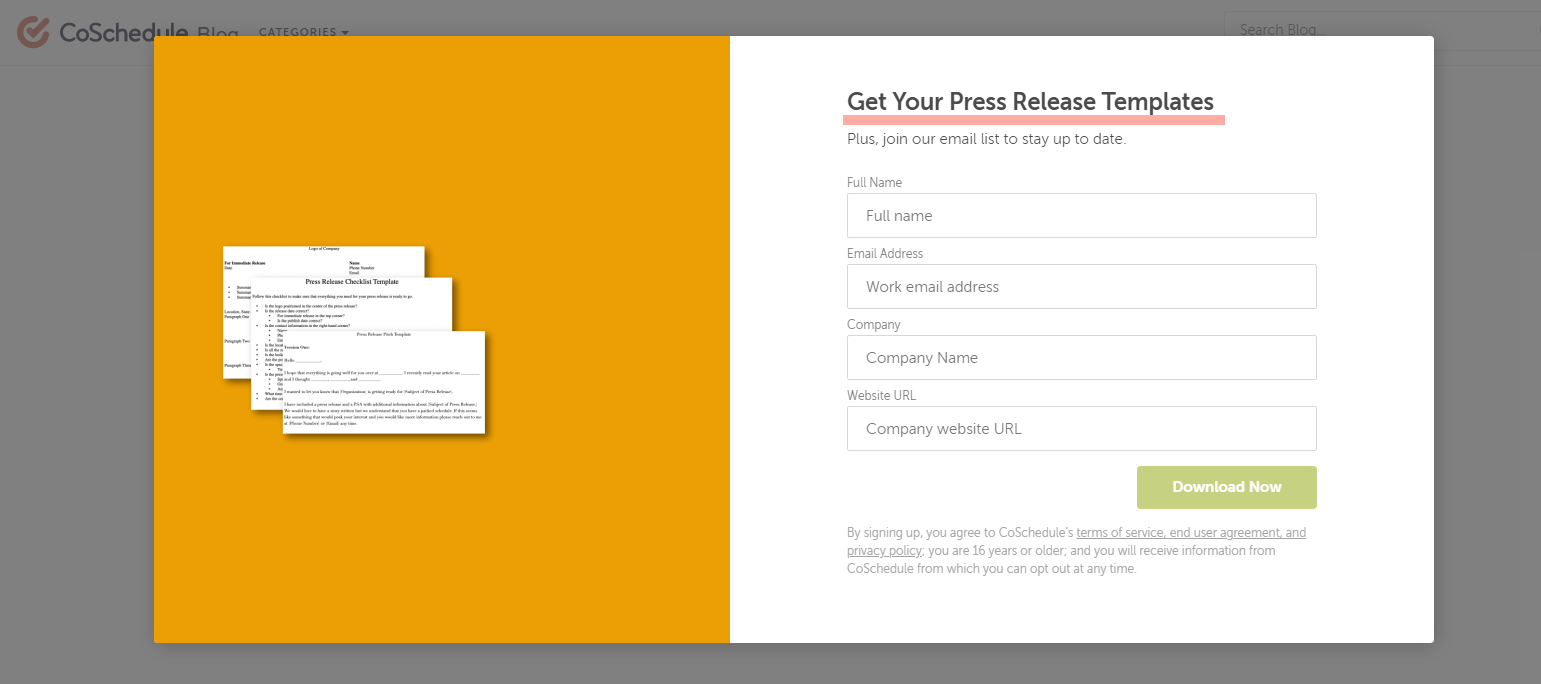 Here CoSchedule tells me I can get what I need (Press Release Templates) just by filling up a few boxes. I can achieve my desired result just by a simple process. Perfect!
Social Proof Theory
When humans are unsure what to do, they look to people around them to get ideas on what to do.
Before deciding to buy a product, people tend to look for proof of someone already using it and how it has solved their problems.
I'm sure that you too, before buying a product, ask your friends "hey, how is that product you are using. Should I buy it?" We all do.
You need to show your prospects how much others are benefiting from your product so that they can trust your brand. Post your recent buyers' testimonials on your website or show how many people have given positive reviews for your products.
Here Sumo is using testimonials from other trusted brands to show how they helped tony Robbins to increase their website leads by 15%.
Build a Community
As humans, we have a fundamental need to be a part of a social community. We need to connect with our kind of people, group, or society.
So if you can make your prospects feel that they can be a part of a valuable community, chances are they will hit the buy button more and more.
So how can you do it?
See this example and grab the idea.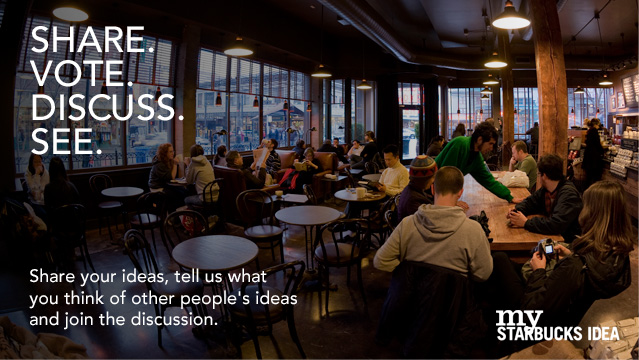 Starbucks built a community to make people feel valued, make them feel they are going to be a part of a big community.
Howard Schultz, the founder and CEO of Starbucks said,
We're in the people business serving coffee, not the coffee business serving people.
Get a bit creative and give people something to join you. Build a community, and it will promote your business itself.
The Scarcity Theory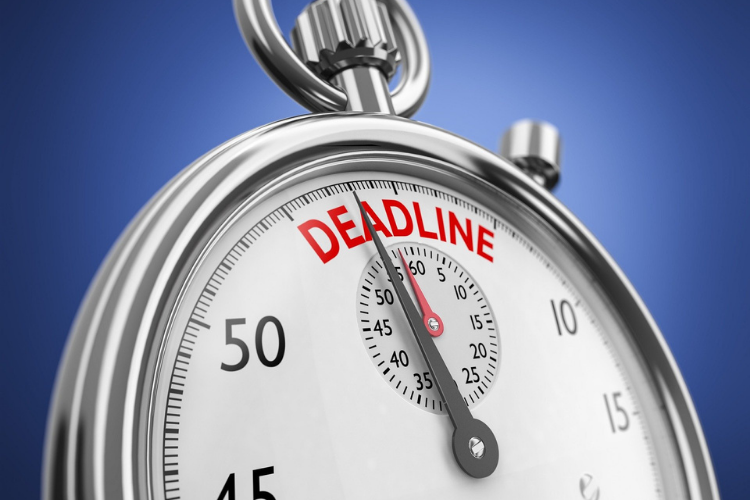 According to Shahram Heshmant, humans place a value on things that are harder to obtain.
According to Shahram Heshmant, humans place a value on things that are harder to obtain.
By implementing this marketing psychology trick, you want your audience to think that your product is for a few elite people only and then it will open up for "common" ones.
You want your prospects to grab the product before the deal ends or becomes out of stock.
Look here: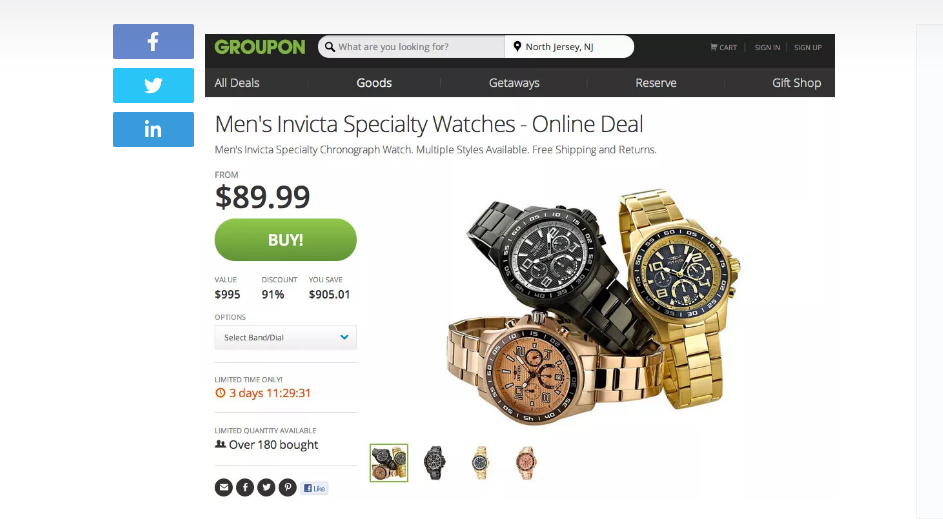 You can implement the scarcity marketing psychology principle just like this product says 'limited time only'. This will make your audience grab the item before the time ends.
Reciprocity Principle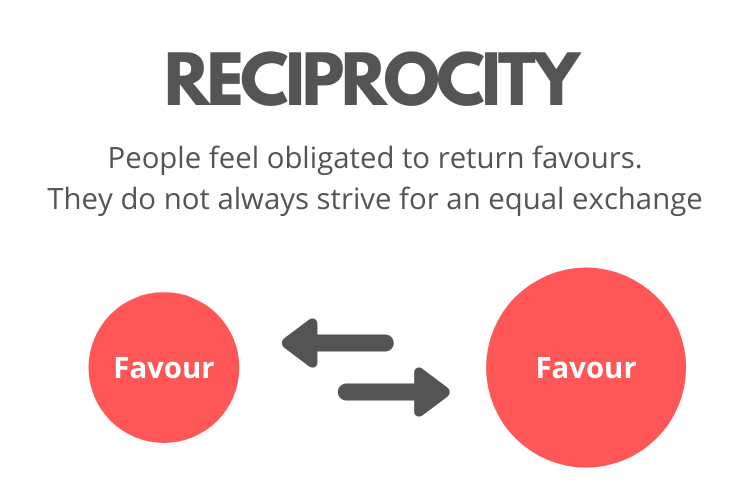 How do you feel when someone gives you a gift? Do you feel compelled to give them something in return? This is called the norm of reciprocity.
So in marketing terms, if you give your consumers a free gift with your product or service, they will feel somewhat indebted to you and buy your product again.
You can use this technique by offering free content or a free trial to your audience. In return, you can ask for their contact info so that you can call them to buy your product later.
Newness or Novelty
Novelty makes our life exciting. In research, it has been known that our brain releases dopamine (the pleasure chemical in our brain) when we see something new.
People always want something new from a company or brand. now you know why Apple releases a new iPhone and iPad every few months?
Moreover, the difference between the new model and the old model is minuscule but still many people throw the old model away just to grab the new one.
So, I think you should include this marketing psychology principle in your strategy and make your brand more popular.
You will be amazed but Patagonia uses the "New" tag just based on the Novelty marketing principle.
Loss Aversion Marketing
Strange but true, losing something weighs more than winning something in the human subconscious mind. Therefore, people will do anything to avoid loss.
By this marketing psychology principle, you can create FOMO (fear of missing out) for your customers.
Like this Gravity Vault, the Facebook campaign suggests that missing out on their end-of-year sale will be a loss to customers.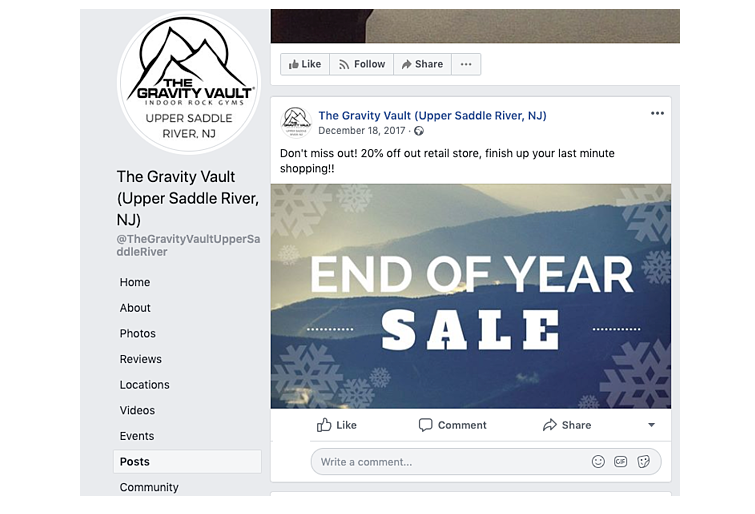 Highlight this technique in your marketing copy and you will boost your sales!
Anchoring Bias
The anchoring bias influences how we view a product by comparing it to something else.
It also says that customers make their minds up for buying something based on the first information they get.
Let's say a person sees a pair of jeans priced at $100, but the same jeans are available for 50$ in another shop. He will buy the second one even if that is not really a good deal. He is just buying it because it is half-priced compared to the first one.
This is called the anchoring bias marketing psychology principle.
The Decoy Effect
In the decoy effect marketing psychology, the consumers are provided with three price options. In this strategy, the most expensive package seems more attractive than the two affordable ones.
See these national geographic pricing options: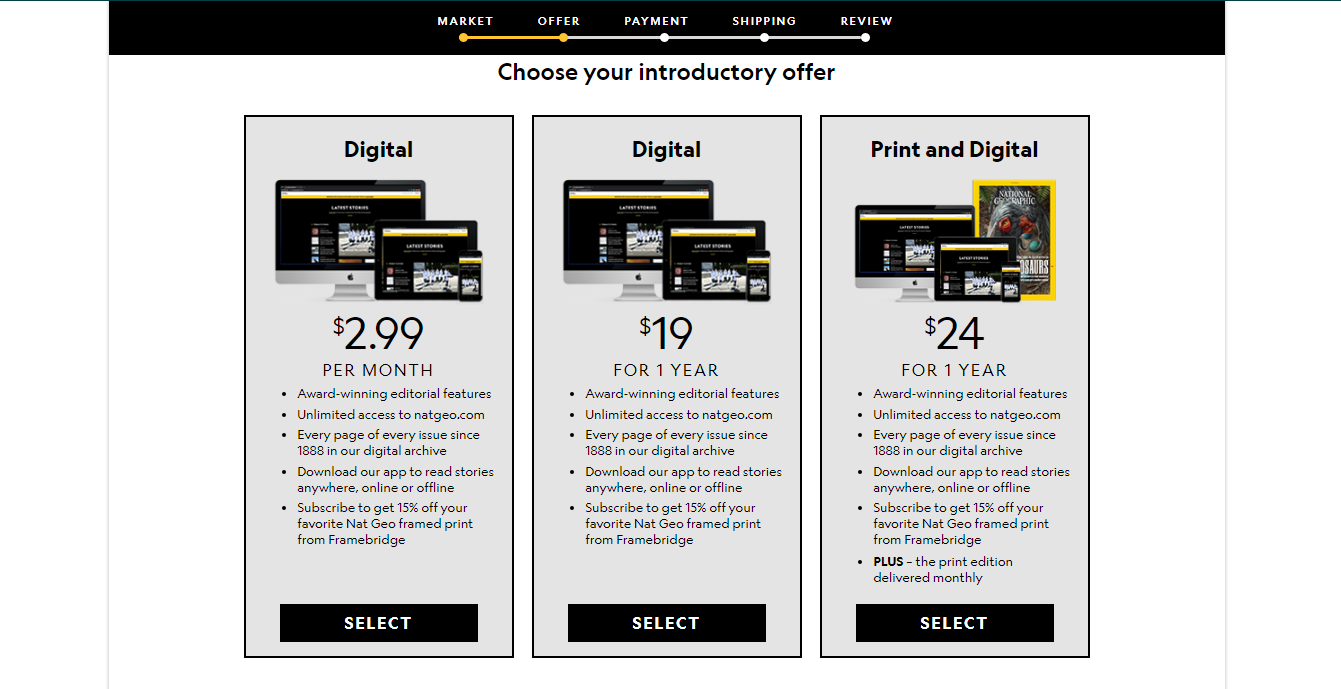 Create A Common Enemy
A common enemy can unite people more than anything, more than a common friend or passion.
Every community and audience has a common enemy for blaming when things didn't go the way they expected.
Sociologist George Simmel argued that nothing can unite people quite like a common enemy.
That's true. People would go to war to fight a common enemy.
So, how do you use this marketing psychology principle?
Well, you have to know what is or who your audience's common enemy is and use it to tell them they can fight it with your product and make the world a better place again. Just like Apple did in this Macintosh ad:
However, be careful when using this trigger. Choose a common enemy in general and not indulge in politics, religion, and race. You can choose something more general and common like Careerbuilder chose "the boring 9-5 job."
What's Trending?
According to Daniel Gardner, the author of Science of Fear, humans remember the most recent emotional, vivid, or novel events and act on that fear. Just like in the ongoing Coronavirus pandemic people are buying more and more insurance and health insurance.
If something is on the top of mind it will be the tip-of-the-tongue too.
Just like nowadays a mild fever reminding us of Covid-19.
You have to keep the latest things on the radar and use it to promote your brand so that people can think about your product whenever they talk about the event.
Just like Oreo did by connecting its cookies with the Mars Rover landing and the anniversary of the moon landing. These events were on the top of people's minds and when they talked about it, they thought about Oreo.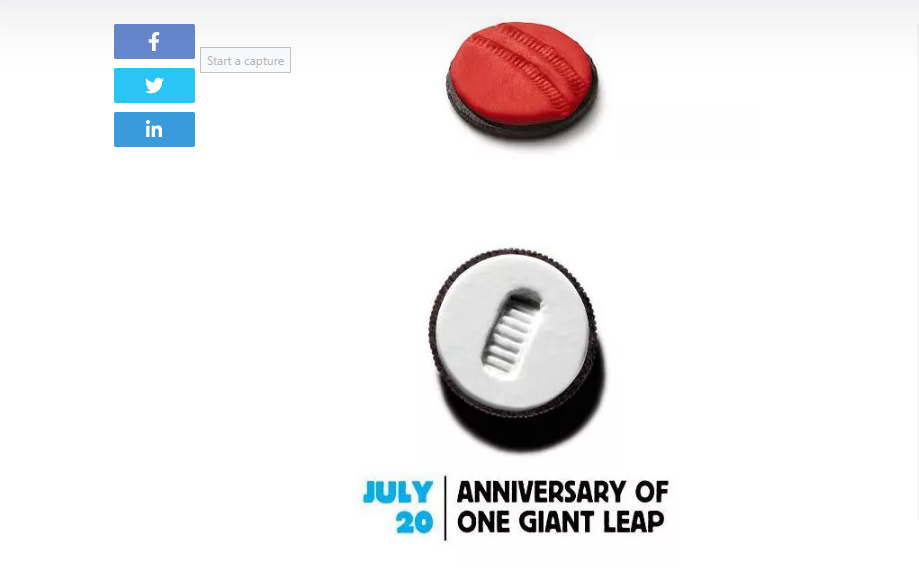 So what current event can you use in your marketing campaign? Think about it.
Build Controversy
The research of Jonah Berger says that too much controversy can make people hate your brand but a small amount can draw people in.
A little controversy in a tour marketing campaign can engage your audience because more than anything, it inspires curiosity, which we have talked about how contagious it is. Moreover, it also triggers anger which is a good emotional key principle in marketing psychology.
I remember how Help Scout used this controversial headline to draw their audience in.
God Terms
Has it ever crossed your mind why we are drawn to words like Free, Happy, Love, Save, Wonderful, Extraordinary, Joy, Winner, Power, Strength, Passion etc?
Because these words trigger happy emotions which makes our brain release dopamine and gives us pleasure.
These are God Terms first used by Kenneth Burke to inspire positive feelings of moral value within humans.
By using these terms in your marketing psychology technique, you can elevate your brand and boost your sales in an inspiring way.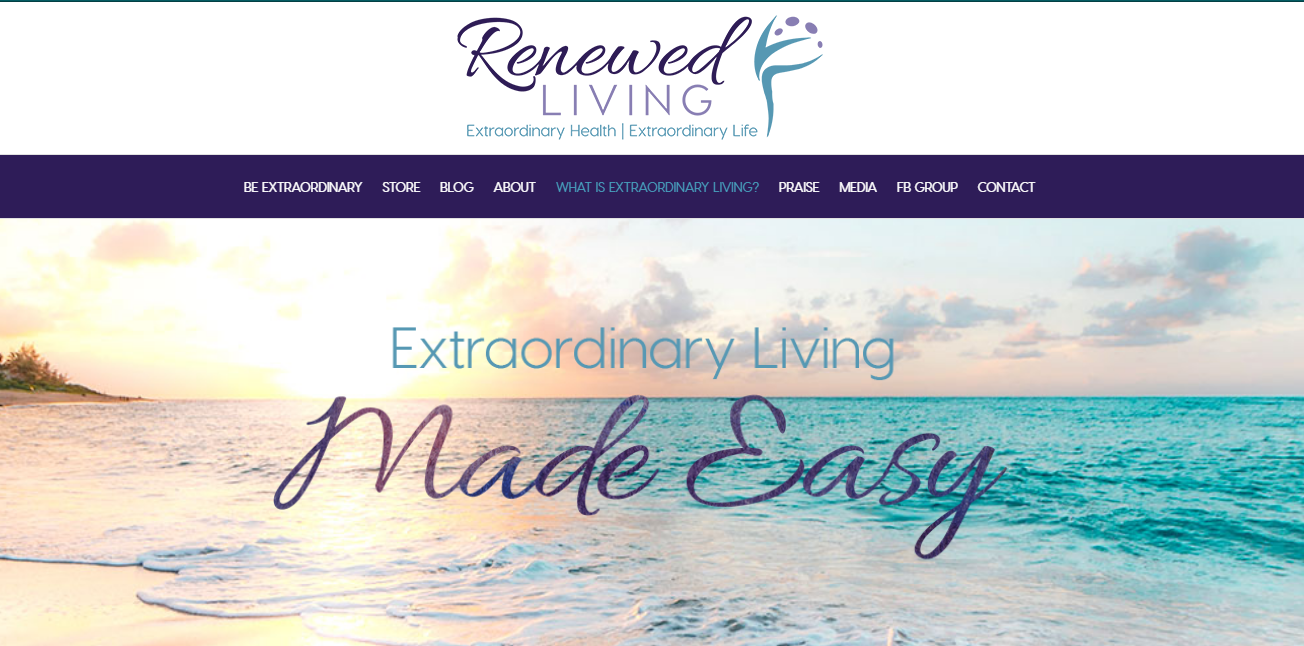 Goal Gradient
People get motivated by seeing how far they have come and how close they are to a goal.
By applying this strategy in your marketing psychology principles, you could drive conversion and skyrocket your sales.
You can show people how close they are to finishing the purchasing of your products. Just like Gymshark does: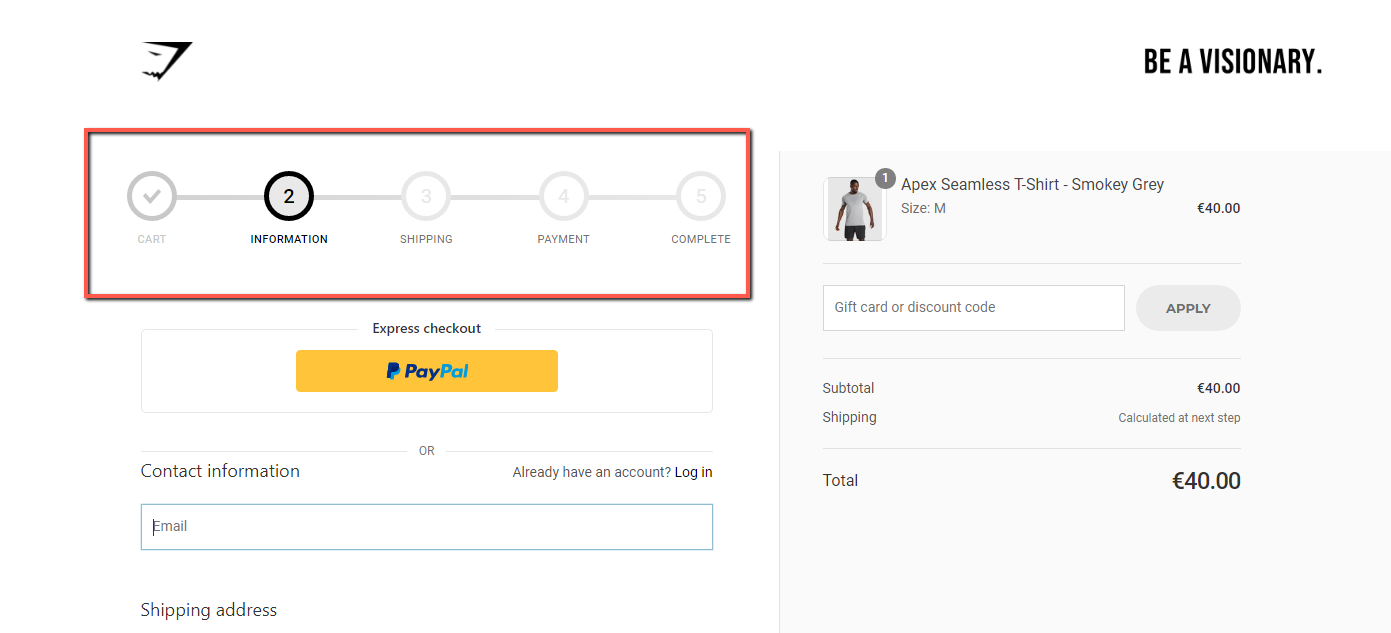 Generation Effect
According to research, information that is generated by customers is better remembered than information that is served to them.
See how Spotify uses the data generated by people to promote their brand.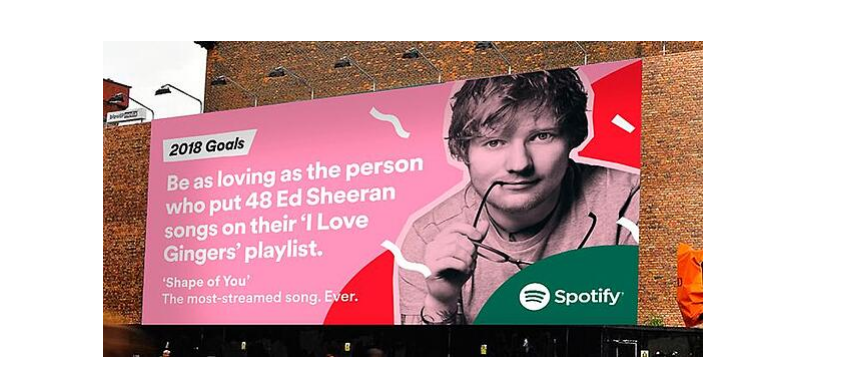 You can too do this by reminding your shoppers that they've got a cart pending to be checked out. You can say something like – "Hey! You've selected some pretty awesome products. You've got a great choice! Ready to check out?"
Humor Effect
Humour makes things easier to remember. It fires up our senses and produces liking.
Mixed with storytelling and a bit of humor you can create award-winning ads for your brands.
You can grab a few ideas from these funny commercials.
Information-Gap Theory
We've talked about the information gap theory above. Remember? It states that humans tend to fill the gap between what they know and what they want to know.
You may have noticed how marketers use this theory in their content and social media marketing.
You can take a glimpse of the principle in their headlines as questions like – "How to…", "What it…", and "Learn to…" etc.
You too can use this marketing psychology trick into your ad campaign or content and generate leads for your business.
Look how Canva uses this:
Make-It-Simple Effect
You want your brand easily remembered by your audience. Make-it-simple principle does that for you.
Many big brands use this marketing psychology principle in their names to make it easy to remember. Like Apple and Amazon.
Science says that the human brain simply works better with simplicity.
Keep things simple but creative to promote your products and you will see how it catches more leads.
Cognitive Fluency
Simplicity is the ultimate sophistication.

Steve Jobs
The human brain is affected by how easy or difficult it is to think about something. As expected, it turns out that people prefer easy things over difficult. Apple knows is better than anyone, that's why simplicity is their ultimate element in products and marketing.
Choice Overload
Offering too many choices to your prospects may trigger anxiety and they might leave your site without purchasing anything. This is called Choice Overload.
This is where you need to reduce the products option for your customer helping them make a concise purchase decision.
See how Molekule does this. They provide only two options for their products.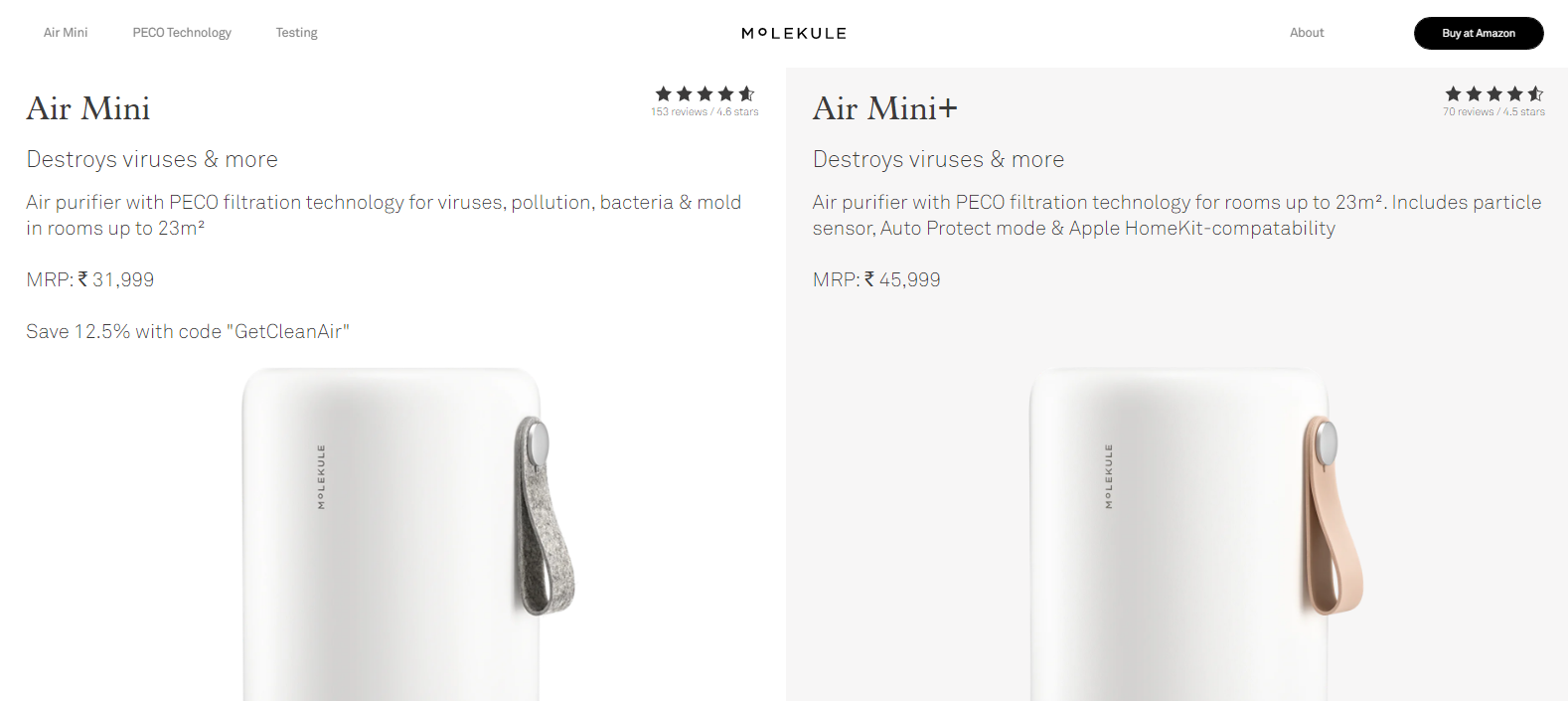 Guarantees
People are like, "I know this is a 1 dollar product but I want it to work for centuries, thus I want a guarantee if you want me to buy your product."
This watch brand knows this and provides a 2 years warranty. It becomes part of the brand USP, sooner.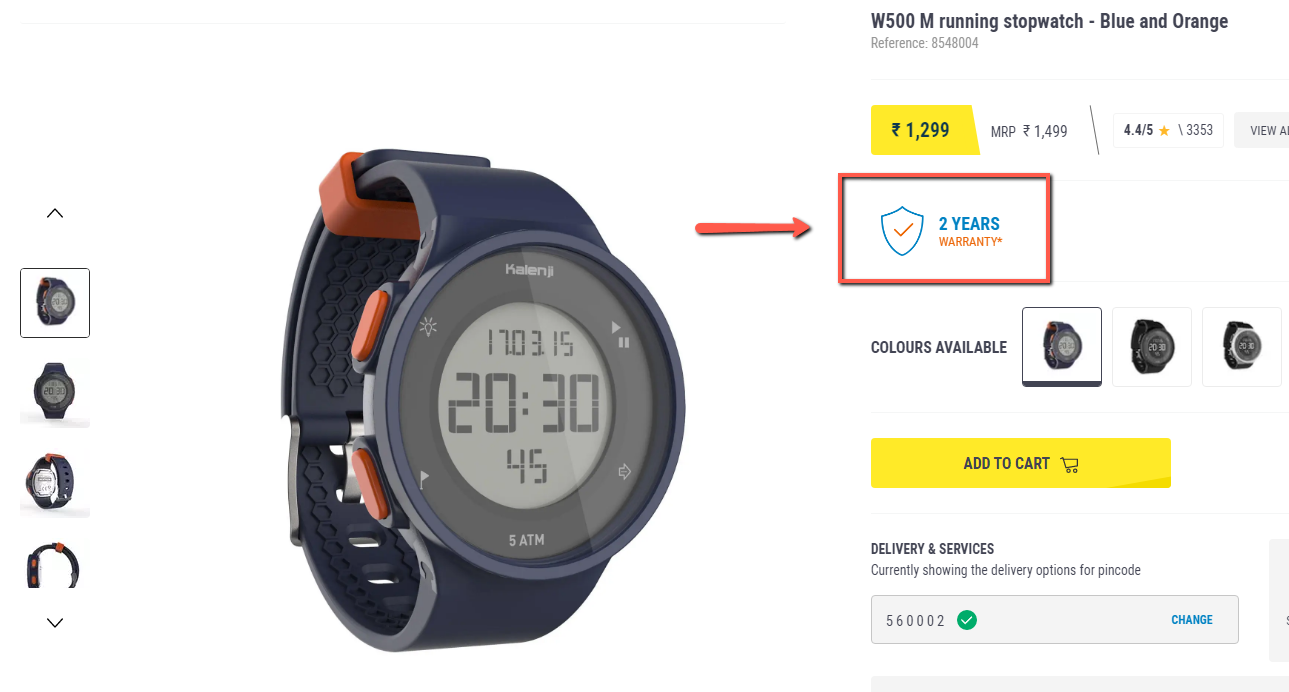 And when it comes to investing in expensive products, guarantees are important to a brand so that it can have the trust of its customers. That's why you may have seen a "money-back guarantee" label on many brands.
This marketing psychology principle can literally skyrocket your revenue. You've got to try it!
Color Psychology Marketing
Humans are visual creatures. they perceive the world visually more than anything.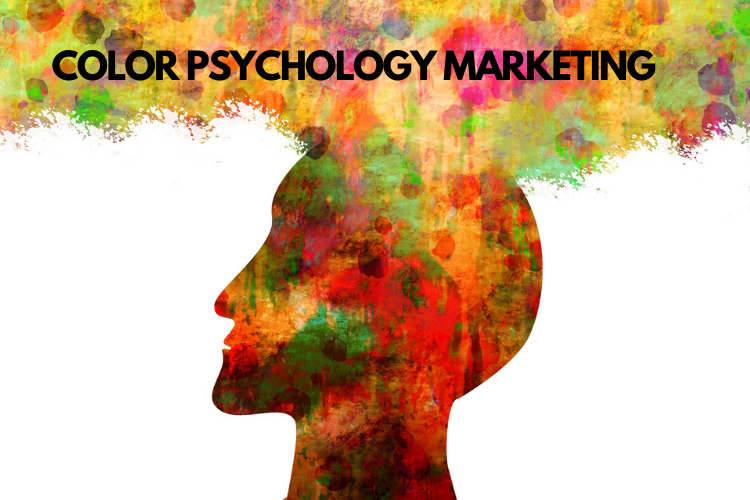 Color is an important element of human psychology. There's a reason why "color psychology marketing" gets 5k monthly searches on Google.
This is the reason why many brands have colored banner ads, advertisements, and CTA buttons.
According to the button color test conducted by Hubspot, the red CTA button outperformed a green CTA button by 21%.
Here is why understanding color psychology is crucial in marketing –
The relationship between color and branding relies heavily on the appropriate color choice
Color helps readers to be more focused and interested. It also improves readers' memory and recognition by 82%.
82% of consumers make their decisions based on their favorite color.
Here Is Which Color Says What:
Red color represents energy, power, determination, danger, desire, and love
Orange reflects creativity, confidence, attraction, success, and zeal
Yellow says it is happy, energetic, intelligent, loyal, and clear.
Green is for nature, growth, health, intelligence, money, harmony, and envy.
Blue is the guy that – relaxes, competes, focuses, and trusts.
Pink is girls' favorite color and represents sincerity, romance, love, gentleness, and calmness
White is the color of purity, goodness, safety, perfection, positivity, and cleanliness.
In color psychology marketing, Gray stands for neutral, timeless, practical, and balance
Brown says hey dude@ I'm reliable, warm, organic, secure, comfy, and sad, too.
Black is Evil along with power, elegance, authority, grief, and mystery.
So now you know how color psychology marketing is important in business. Grab a brush to paint your marketing campaign contents with your preferred color.
Bonus Zone!!
3 Best Marketing Psychology Books
Smart Persuasion: How Elite Marketers Influence Consumers (and Persuade Them to Take Action)
By combining insights from behavioral economics and consumer psychology, this book applies neuromarketing principles to the world of eCommerce.
If you want to know more about marketing psychology, go and grab this book now!
Thinking, Fast and Slow: Daniel Kahneman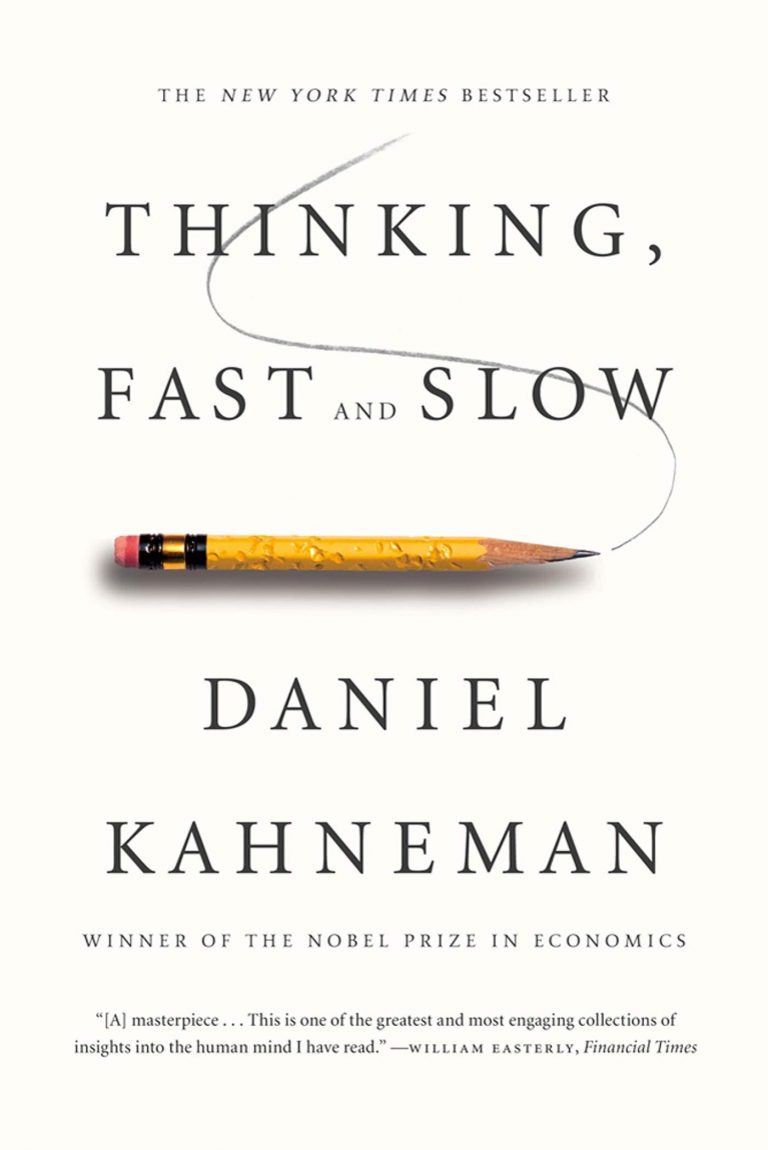 If you want to know about how humans think and act, this book could be a better go-ahead.
Daniel takes us on a groundbreaking tour of the human mind and explains the 2 systems that drive our thinking. You will also get to know more about the loss aversion and profound effect of cognitive bias (remember we talked about these in this blog?). Book it from here.
Influence, New and Expanded: The Psychology of Persuasion
This is one of the classic books on persuasion which explains the psychology of how to make people say "yes" to your products and influence them.
In this book, you're gonna learn six universal principles and how to apply them in your marketing campaign to boost your sales.
If you want to know people's minds, believe me, this book is written ONLY FOR YOU!! Go and grab it now.
Time To Implement What You Have Learned!
This has been such a psychologically mind-blowing journey to know what makes people want more and what takes them away.
I'm confident that by implementing these 25 hypnotic key marketing psychology principles you can easily increase your product sales.
Plus, you also got 3 top marketing psychology books of their time. Read them too if you wish to go deeper into your audience's mind.
If you need any help, remember I'm just a comment away!
See you later in the next blog post! Happy marketing!