From last decade to the present, we have experienced that marketers and brands delighted us with lots of good, creative ads ideas. The global advertising spend has exceeded $563 billion in 2020. It means if it is done properly it can be a game changer for your business.
Advertisements listed below have managed to win the hearts of audiences around the Globe.
But, have you ever thought of the reason why these Ads ideas were able to win the attention of millions of viewers?
Maybe some of you don't know. So let me tell you the answer to this question.
Get More Traffic, Leads & Sales

The reason is, their advertisements convey things that words can't. They speak with their actions & penetrate into human emotions.
Also because they engaged their consumers' senses from videos ads to print ads.
We can also achieve this through Creative Advertising.
But first let us understand "What is Creative Advertising?"
Creative Advertising
The first question here arises is what is Creativity?
Creativity is using your imaginative skills to create something unique.
Now, the second question arises: what is advertising?
Advertising is a tool which is used to communicate with the respective consumers of the products or services.
Creative advertisement is done by the creative ad ideas experts of the industry, who come together to make a commercial that creatively, effectively and innovatively narrates the story behind the commercial.
Watch how you can build emotional engagements for your consumers by using storyline, colors, expression, texture and music.
Here's the list of some most Hilarious, Sensitive, Creative and Innovative advertisements around the world that will help you come up with more Creative Content like this.
Read More: Marketing Psychology That Influence Customers Behavior
Greenpeace Canada- Don't Suck Life From the Ocean
Spreading awareness campaigns are always creative. Take a look at this picture. This is showing a very impressive concept that is how we humans are destroying marine life by using plastic products like plastic bags, straws, etc in excessive quantities.
Visually, it's an Ad that communicates well.
World Wildlife Fund (WWF)- Sharks
WWF is trying to communicate in a more creative way about the exploitation of nature and the ecosystem that affects human life.
Humans are afraid of wild animals, be it on land or in water. It is a fact and it is okay to have this fear as sometimes it becomes life threatening.
But what is more threatening is the extinction of these wild animals. And this what this campaign is all about.
LEGO – Build the Future
Here Lego used the concept of "Imagine" for kids. They started this campaign for kids to imagine what they want to be when they grow up and build their future accordingly.
The Economist- Light Bulb
In september, 2005 The Economist came up with one of the most fantastic billboard advertisement ideas that lit up as you walked past by.
This gives an idea about Having An Idea.
FedEx- China- Australia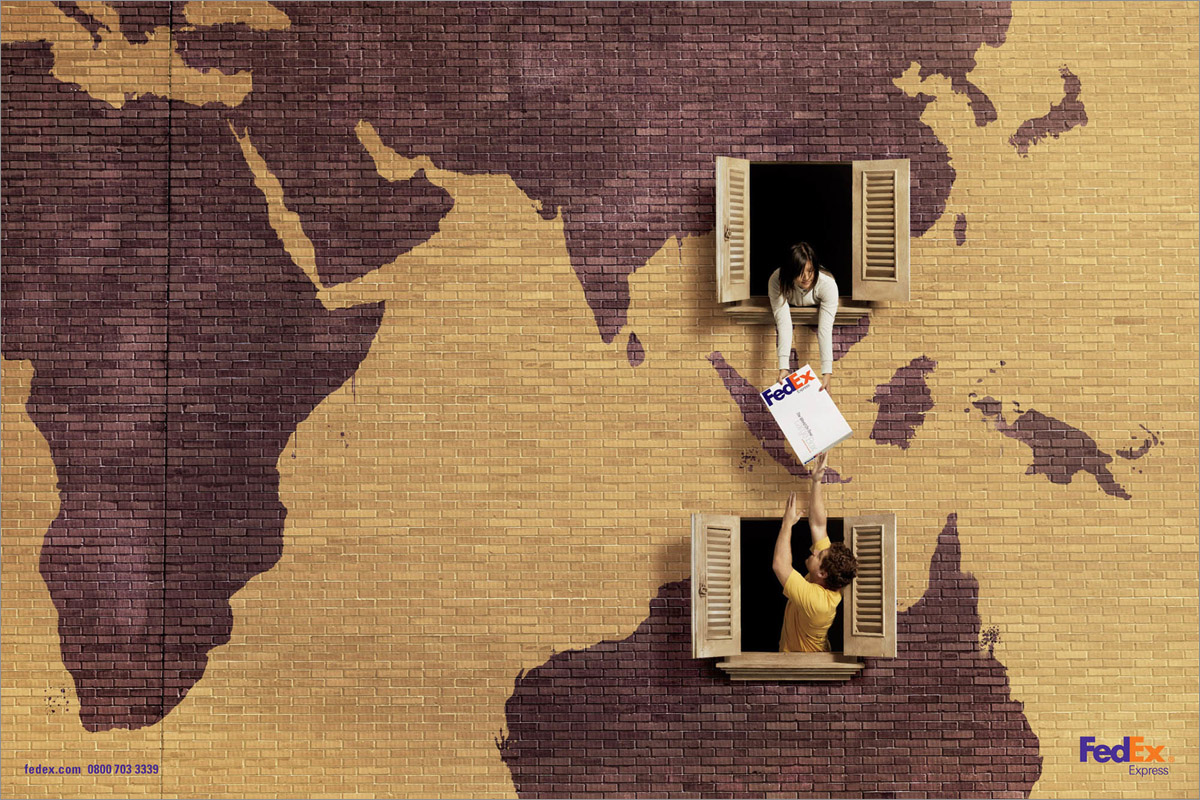 With this funny and witty Ad, FedEx wants you to know that they can easily deliver anywhere around the world..
Animal Protection Denmark- Industrial Chickens Don't Get Fresh Air
This campaign is from february 2019. The Ad is quite unique as it is using the plastic bag to show that Industrial Chicken Don't Get Fresh Air. That's why it's unhealthy for your consumption.
Women's Aid- Look at Me
Women's Aid created an interactive and digital campaign. Those who look at the billboard are given feedback via a live feed placed at the bottom of the image, as a horizontal line.
Coca Cola- Try Not to Hear This
Coca Cola came up with the brilliant ad idea to make their audience hear the ad without making any sound. Coca Cola made us feel sensory without the actual sensation.
Apple- Shot On
Apple's iconic "shot on" campaign, goes to show how amazing photos can be taken with just the iPhone.
Starbucks- Selfie
Starbucks used it's logo in a very iconic way, doing a minimalistic campaign.
It shows that 'Starbucks isn't only for coffee, but is also providing a Selfie Spot'' through its logo.
Heinz Ketchup- Slices
It'It's a unique way of Heinz to tell the world that ketchup is made of really amazing, natural and fresh tomatoes with a very impressive Tagline "HEINZ. GROWN, NOT MADE."
Pringles- Rice Bowls
Want to be different from your brand? This is the best example from Pringles Japan.
Here they used pringles in a bowl in place of rice, showing that pringles are made up of rice. It is a healthy option.
So now you can switch to pringles instead of your greasy and stale potato chips.
KFC- 100% Real Chicken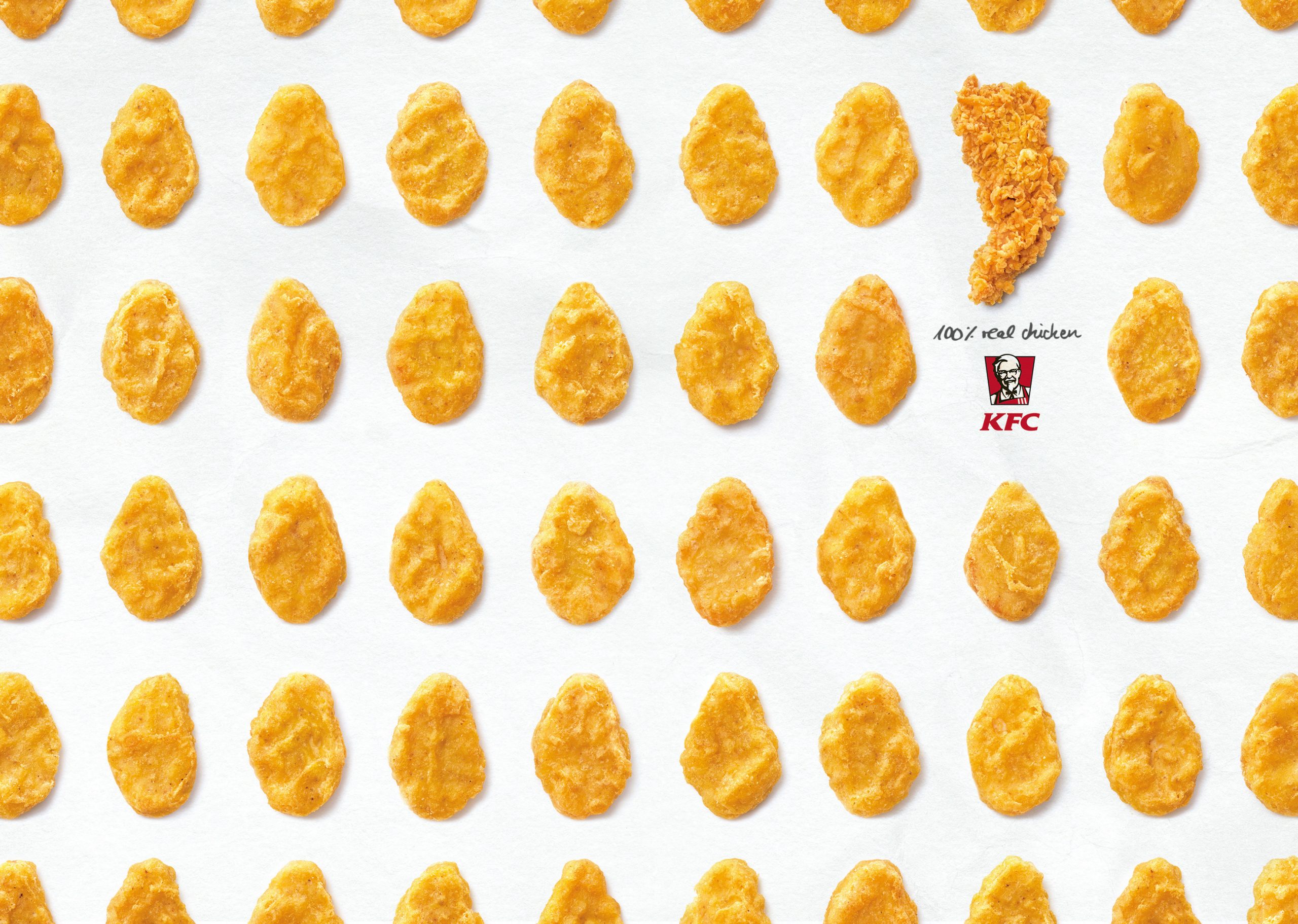 KFC tried this strategy for marketing, comparing itself to other competitors. Through this campaign, KFC wants to say that their chicken is actually pure chicken and not made with edibles components like other brands.
Kit Kat- Break the Speed

Some pictures do not need much explanation. Through this campaign, Kit Kat simply teaches us to take a break from our busy lives.
Frontline- Get Them off Your Dog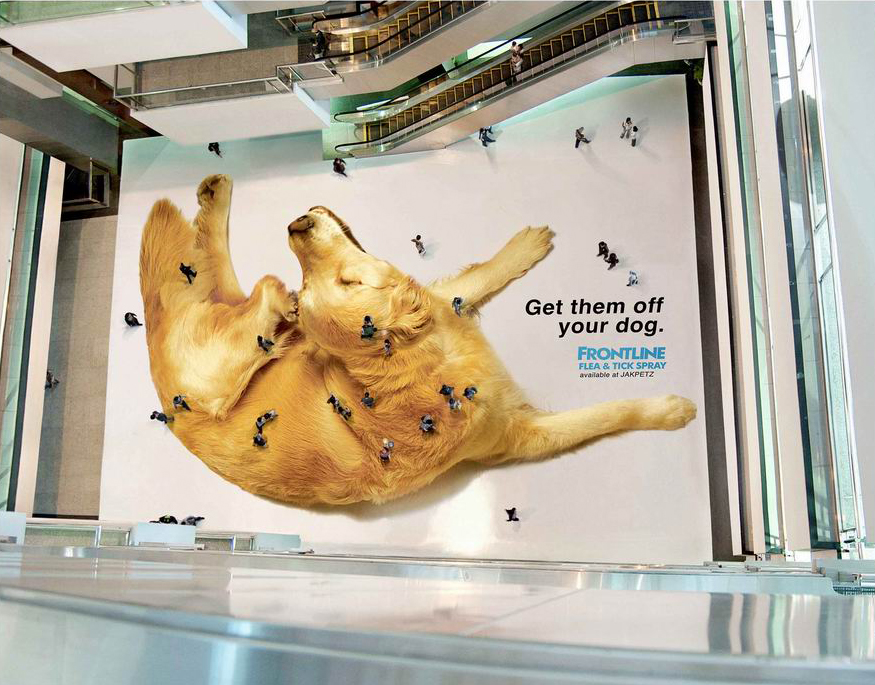 A great example of visual interactiveness.
Here they have installed a picture of a dog scratching, on the floor and the people are playing the role of bugs.
Pedigree- Book
Pedigree's campaign shows how children move farther away when they grow up, but pets are always by your side.
Prestige Strong Handles Billboard
"No more broken handles" – says this creative ads ideas from prestige.
Heinz Ketchup- Hotdogs
One of the best commercials you will ever watch. The dogs are shown as Hotdogs and then there are some people dressed as heinz products.
Show that the food is exciting to get there.
Thai Life Insurance
This Ad from Thai Life Insurance is quite Influential. It shows the values of the organization through the character of a man.
They used taglines like; "Making the world more beautiful" and "Thai Life Insurance, believe in good".
Vodafone Internet Advertisement
ThIn this Ad from Vodafone, Zumi Zumi describes the services that vodafone provides like; sharing pictures, playing songs, showing videos, and playing along.
Funny Pepsi Ad in 2018
This funny ad from Pepsi uses astronauts to show the desperation for Pepsi, where they were about to blast off to space but because they were so desperate for Pepsi, they missed their trip to space.
Creative Billboard That Mimics Nature- Nestle
You can learn from Nestle that you don't need to stick to that rectangular shaped billboard for Advertisements.
Clean Pores- Clean Billboard of Pond's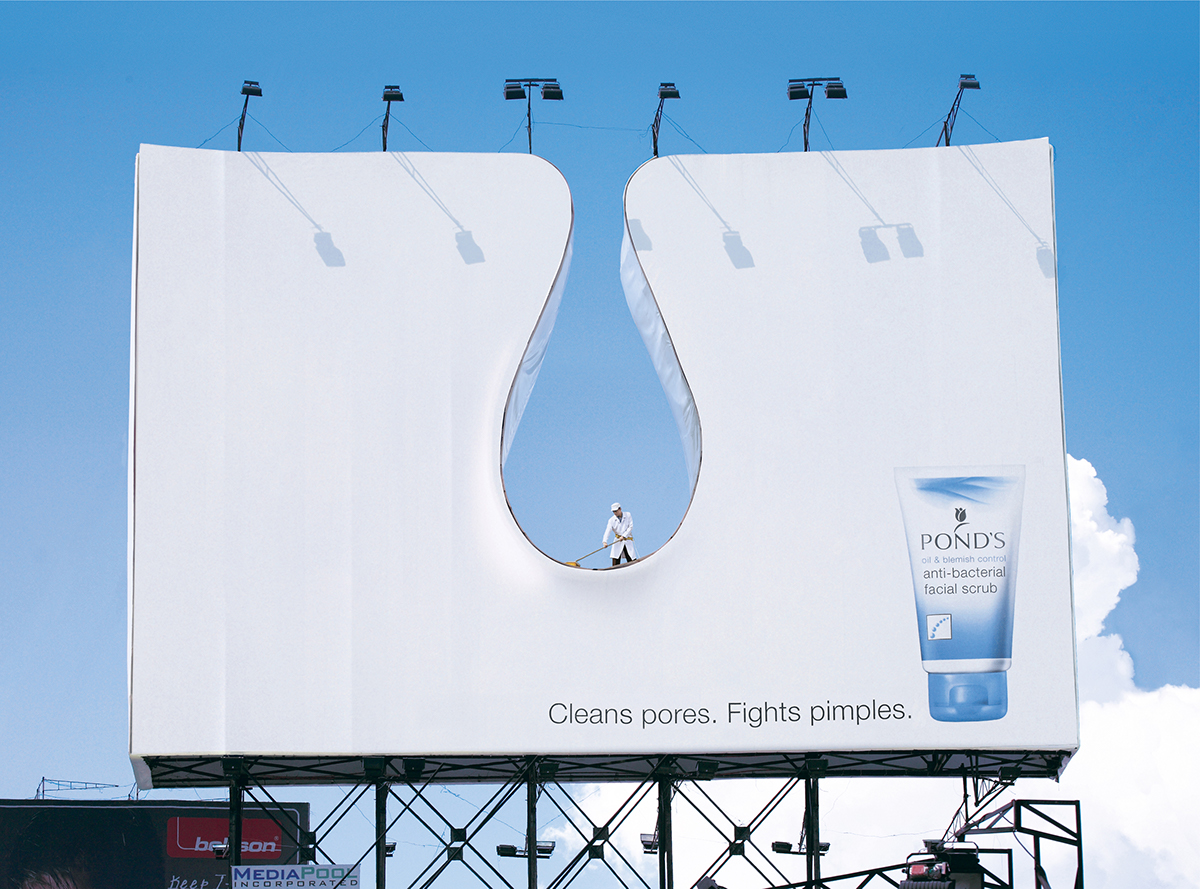 The brand didn't use the rectangular billboard but creatively improved the billboard to look more attractive.
The billboard is presented here as a human skin and the man who is cleaning the pore is represented as a POND'S cream, giving a proper description of how their product works on the skin.
Mars Truck Size Chocolate
Mars made this 3D commercial on trucks to promote its new truck-sized chocolate.
MacDonald's Light Logo Billboard
This advertising idea from Mcdonald's is actually amazing.It shows that they're open at night too.
Adidas Creative Pop up Store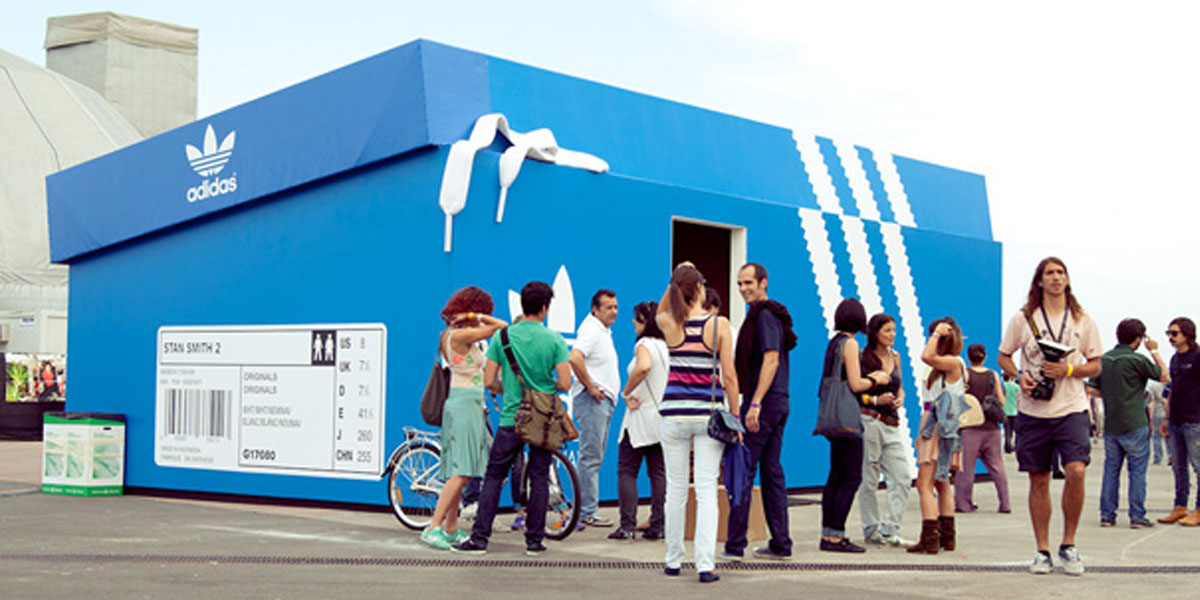 In Amsterdam, Adidas made a pop-up store that looks like a giant shoebox.
Chupa Chups- It's Sugar Free
A very creative ad ideas by Chupa Chups to show that their candies are sugar free.
But in reality, they used a dummy lollipop to present such sugar free candy before us, the best creative advertisement idea.
Orion Telescope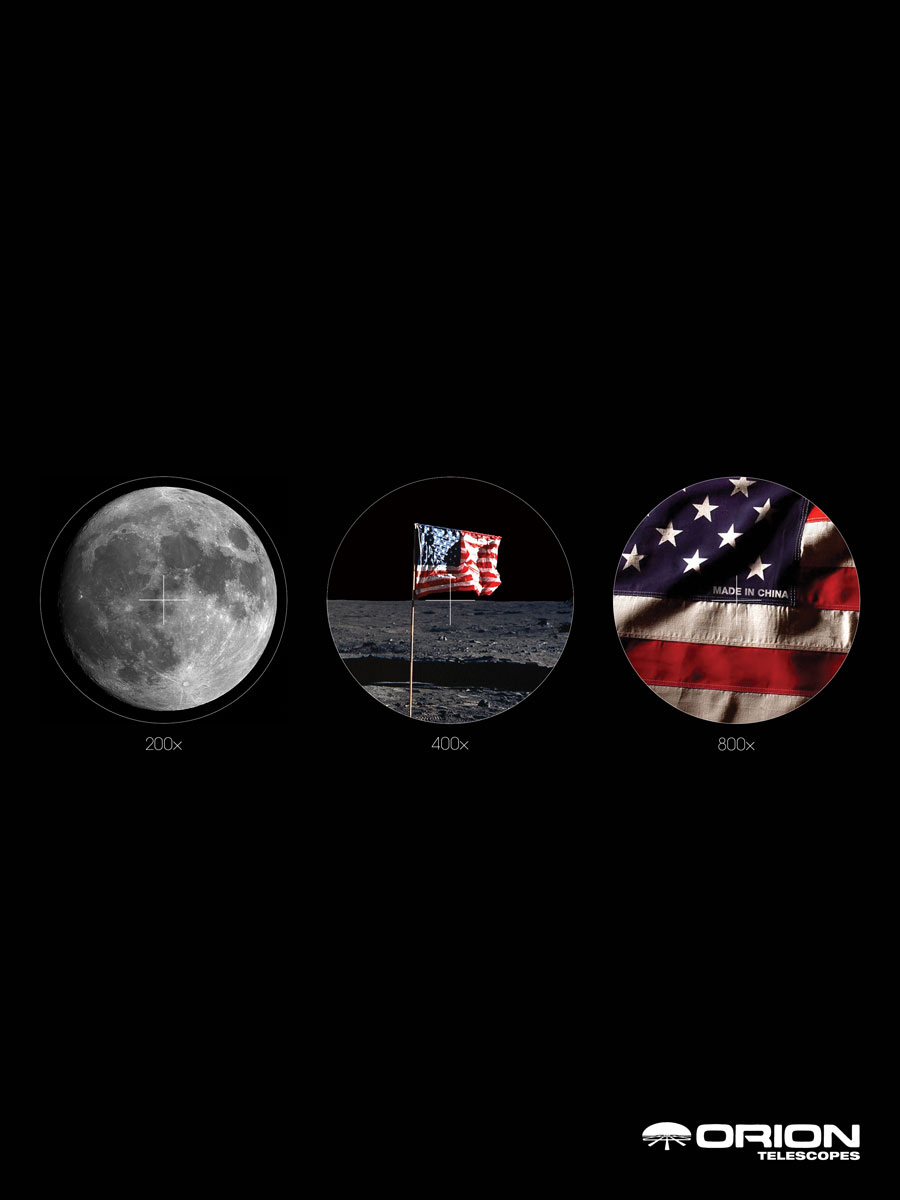 A most stunning advertisement idea by Orion Telescopes, showing its magnifying power.
Colgate Dental Floss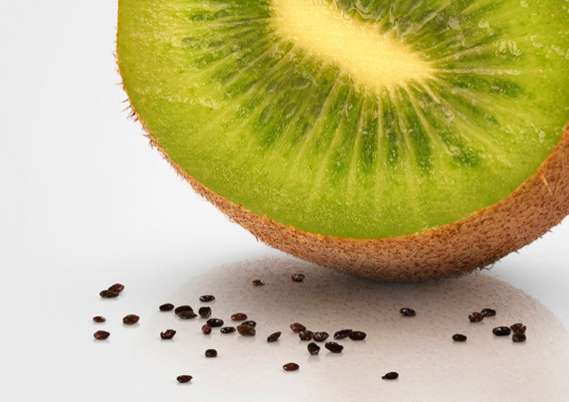 Colgate, showing how better their product works. Through this campaign they want to tell us how deep their Floss can clean your teeth.
Nivea Night Cream
This picture shows Nivea's night cream in a very subtle way. The best way of creative advertisement.
Stronger Marriage
One of the great advertisement ideas about Marriage counselling. Replace "ME" from "WE".
Brilliant, isn't it ?
Liking Isn't Helping- Be a Volunteer
Is 'liking' on Social Media actually helping? No, you must go and help the ones who are in need.
Veet- No Hair Is Better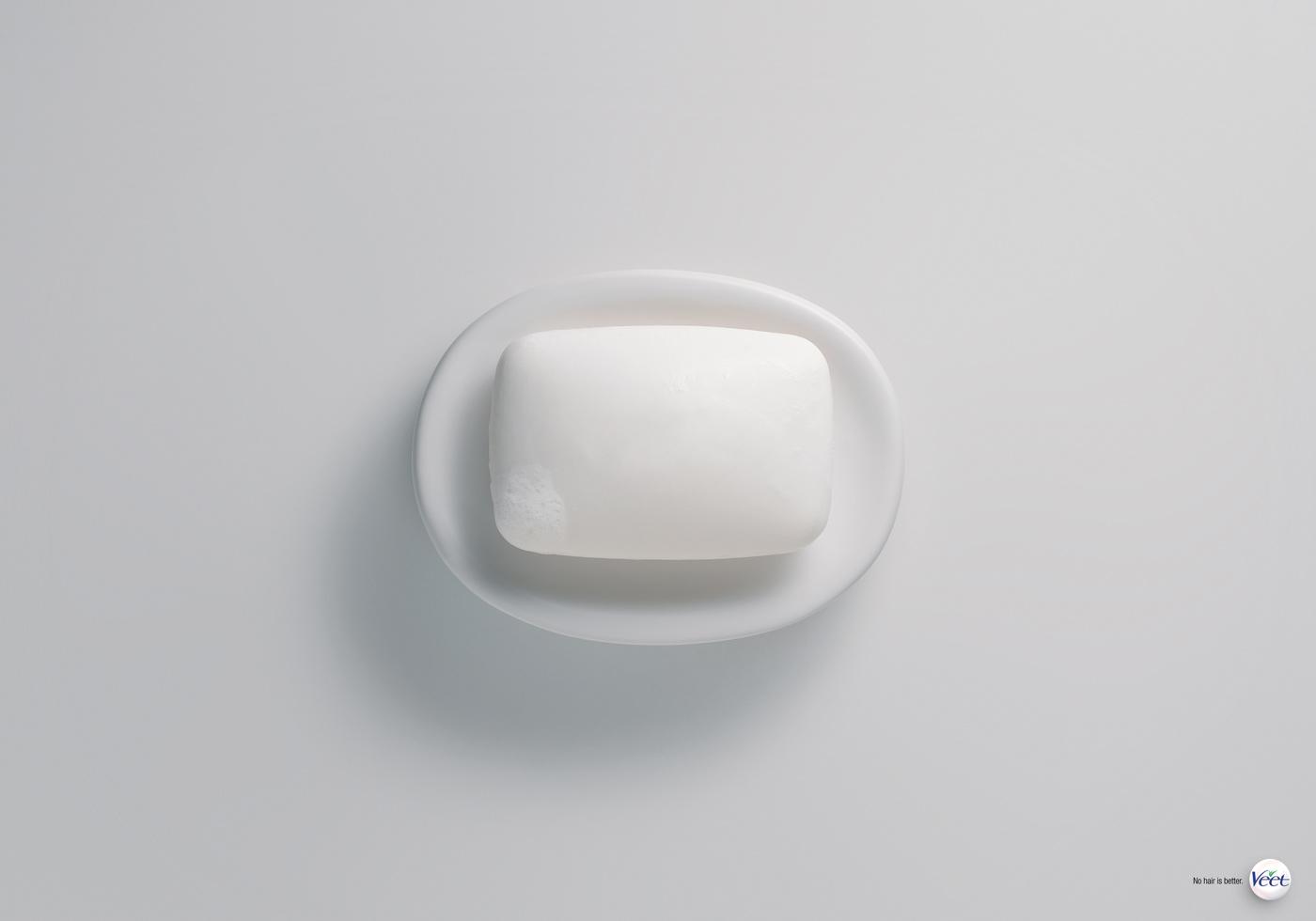 JUST VEET IT!!!! They have used a clean soap to show that if you use this product, you can easily get rid of unwanted hairs.
Spotify- Listen Like You Used To
SPOTIFY: here you can get any song from any genre of any year. Clearly shown in the Ad, from 1989 to 2019.
Cadbury- Donate Your Words
Once, Cadbury came up with one of the best advertisement ideas, that is to leave the wrapper of chocolate blank and you can write the words you want to write to your loved ones and gift them.
QR Code Campaign for the Olympics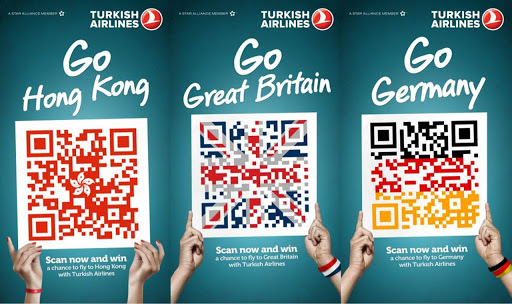 One of the most creative ad ideas QR Code campaign was launched by Turkish Airlines for the Olympics.
The company made QR codes out of some national flags and then placed them on a number of bus stops all over the city.
They added a little thrill by turning their campaign into a scavenger hunt.
Give a Hand to WildLife
The advertising agency Saatchi & Saatchi and the body painter Guido Daniele made these creative images for the WWFs "Give a Hand to WildLife" campaign.
The philosophy behind this campaign was to support the world's most endangered species in an entertaining way.
Nike- Just Do It
This is the Mission Statement of Nike (JUST DO IT) where they clearly talk about their mission i.e. to create groundbreaking sports innovation.
This is a fine example of the Mission of a brand and they also elaborate how they are going to achieve the mission by making products more sustainable, by building a creative and diverse global team, by making a positive impact in communities.
Google- Year in Search (2020)
It was the year of pandemic, pain and uncertainty. In such times, people seek understanding and meaning.
It was the year the world searched for "why" more than ever.
This video from GOOGLE, featured the question we asked this year.
Metro Trains- Dumb Ways to Die (2012)
This video Ad showing Dumb ways to die, is from Metro Trains, Melbourne.
The Melbourne metro is spreading awareness regarding safety rules when you are at train platforms through a song i.n. Dumb Ways To Die. This is one of the best examples of creative advertisement.
Always- #LikeaGirl (2015)
It's a video from ALWAYS for #LikeAGirl campaign to make a rightful place in the society for girls.
The video talks about the confidence crisis that a girl faces.
Honda Accord Ad
It's a commercial run by HONDA to showcase their new car HONDA Accord.
It's a video showing Honda's parts interacting with each other in a very innovative way.
Conclusion
All these Ads shown above are the best example of how Ads can also be creative and engage with consumers.
Making Ads creative is quite an innovative tool to communicate with customers and influence them to buy your service or product.
Hence, you can use such ideas to make your Ads creative too.
Meta description-
Here is the list of most creative advertising ideas. That will help you to create your own unique ads to connect with your customers.
FAQs
Question 1 What is creative advertising idea?
It is like an idea of advertisement that captures the audience's interests and influences them to take actions.
Question 2 What are the 4 types of creative advertising?
There are 4 types of creative advertising; those are;
Display Advertising
Video Advertising.
Mobile Advertising.
Native Advertising.
Question 3 How do I make a good creative advertisement?
You can make a creative advertisement just by sticking through the viewers' intent and language. Also, you need to address their pain point.
Question 4 How can we improve creative advertising?
For that, you can get inspiration from the advertisement I have elaborated above and try to apply such creativity in your advertisement too.
Question 5 How can I write a catchy ad?
Take these points into consideration for writing a catchy ad;
A) Add humour in your advertisement
B) Use simple language for better understanding
C) Use Empathy
D) Include numbers and statistics.