Marketing your products and services can be the most difficult battle you'll ever face.
After all, marketing is quite a difficult task to do and 61% of marketers say generating traffic and leads is their top challenge
Source: Hubspot
when none of your marketing strategies are working, you can do one thing that is, make your target audience care about what you are selling.
So, how would you do that?
The answer is simple. Just create the demand for the product or services that you're selling.
So, here in this blog, I am going to teach you some demand generation marketing strategies which will eventually help you in boosting sales.
Also, you will understand if there's any difference between demand generation and lead generation.
I claim that the strategies that I am going to elaborate on will be the Number.1 that will help you boost sales in no time.
So, put your reading glasses on, and let's get started to dive in.
But before jumping on the strategies, let's understand what demand generation is.
What Is Demand Generation Marketing?
If you ask me to define demand generation marketing, I'd say it's a kind of a marketing strategy that is focused on brand awareness resulting in highly qualified leads and customers.
In simple words, demand generation is shifting the perspective of customers so that they can understand how your brand is going to solve their problems.
It is your campaign that helps them recognize the need for your product or services.
Let me explain my point with the help of a funnel.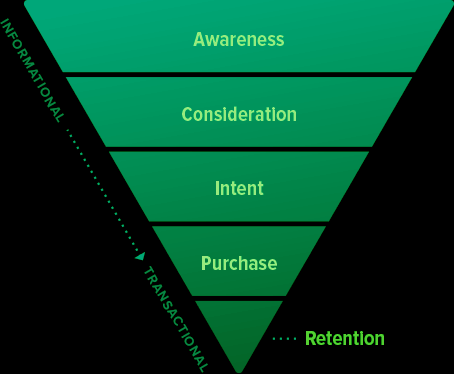 See the funnel image above. This is exactly how a lead is generated through demand generation marketing.
First of all, you create awareness about your product or services through marketing campaigns. Later, the target audience considers the respective product or service.
The audience might have some confusion and questions like, "does this product work well?", "will it last long?" etc.
It's the right time when you can convert them into customers by answering them well.
Now, the third phase that we have is, intent. Finally, the customers have an intention of buying your product.
And then the last phase i.e., purchase. This is where the customer makes a purchase.
That's the whole process of demand generation.
Let me explain demand generation in 5 simple steps:

Basics Of Demand Generation Marketing
Since demand generation marketing is quite a lengthy process. So, I have divided the basic fundamentals of it.
A) Brand Awareness
B) Inbound Marketing
C) Sales Enablement
D) Customer Retention
The reason why they are the fundamentals of demand generation marketing is that they create the whole of it.
Since the demand generation strategy touches every purchasing phase of the buyer's journey. Here the buyer's journey means, from an anonymous visitor to a loyal customer.
So, let's discuss them in detail.
A) Brand Awareness: The reason why brand awareness is considered one of the most important fundamentals is that the whole strategy is dependent on creating awareness of the brand which I have already discussed above.
In order to generate demand, you first need to let people know who you are, what you do, and how your product or service is going to solve their problem.
Ways to develop brand awareness
1. Create your brand's identity
2. Create a buyer persona
3. Work on thought leadership marketing
4. Have a strong social media presence
5. Maintain your brand's PR
B) Inbound Marketing: Inbound marketing is the technique through which you can run your demand generation marketing campaign. The reason why inbound marketing is important is that it is a technique through which you try to attract customers to your brand through natural means.
In this marketing technique, you don't try to sell anything forcefully and that's how inbound marketing is like a win-win situation.
Ways to develop Inbound marketing technique
1. SEO-friendly blog writing
2. Paid advertisement
3. E-mail marketing
4. Lead nurturing
C) Sales Enablement: Sales enablement is a process of providing your business sales team with the resources they are lacking.
These resources can be tools, knowledge, software, etc.
Ways to improve sales enablement
1. Research within your own company
2. Study case studies
3. General FAQs
D) Customer retention: Acquiring new customers is easy but retaining your previous customer is difficult and important as well for demand generation marketing strategy.
You would like to impress your customers. Of course, everyone wants that.
But it requires well-planned strategies
Ways for customer retention
1. Apply client marketing strategy
2. Appreciate your customers
3. Give discounts to your loyal customers.
4. Work on referral marketing
Demand Generation vs Lead Generation
Many people get confused by thinking that demand generation and lead generation are the same things. But that's not true.
Even the digital marketers started using both the terms the same.
They are a little similar but not exactly the same. There is a difference.
The main difference is, that demand generation is the process of getting people interested in what you are selling and lead generation is a process of turning the interested customers into leads.
One more difference that you can easily see is demand generation is not focused on capturing the contact details of the audience but lead generation does.
If you are thinking that it is the only difference between these two things, then you are absolutely wrong.
There are a lot more differences between each other.
One of the most common reasons demand generation tends to confuse people is because they use many of the same tools and tactics.
Benefits Of Demand Generation Marketing
There are also several benefits of demand generation marketing strategies that you will get to know.
Increase Brand Awareness: Demand generation strategies not just bring traffic to your website but also work on brand awareness. We can also see demand generation marketing strategies like inbound marketing.
a well-executed inbound marketing strategy can help in brand awareness and build trust.
More leads: Despite the fact that demand generation has a greater scope than lead generation, a well-executed demand generation strategy results in a considerable increase in leads.
When done correctly, it fills up the top of the funnel very quickly. Certain results like this can result in high-quality leads.
Best Demand Generation Tactics
Blog Posts
Blog posts are the most thoughtful and helpful way to convey the information that addresses the pain points of the customers and feed their interest.
Also, it is one of the most popular forms of content marketing to gain visibility in the market and attract traffic and many other things.
And the main 3 reasons why blog post is one of the best demand generation strategies is,
It helps drive more relevant traffic to your website.
It gives visitors a reason to convert
It is a long term strategy along with it is also cost effective.
You know how sometimes, a right share from the right person can make a video go viral. The same thing can happen with your blog, if you know how to write properly.
Such blog posts can drive results for a long period of time like, for months or even for years.
That's the reason why you should always go with the evergreen topic.
Organize Live Events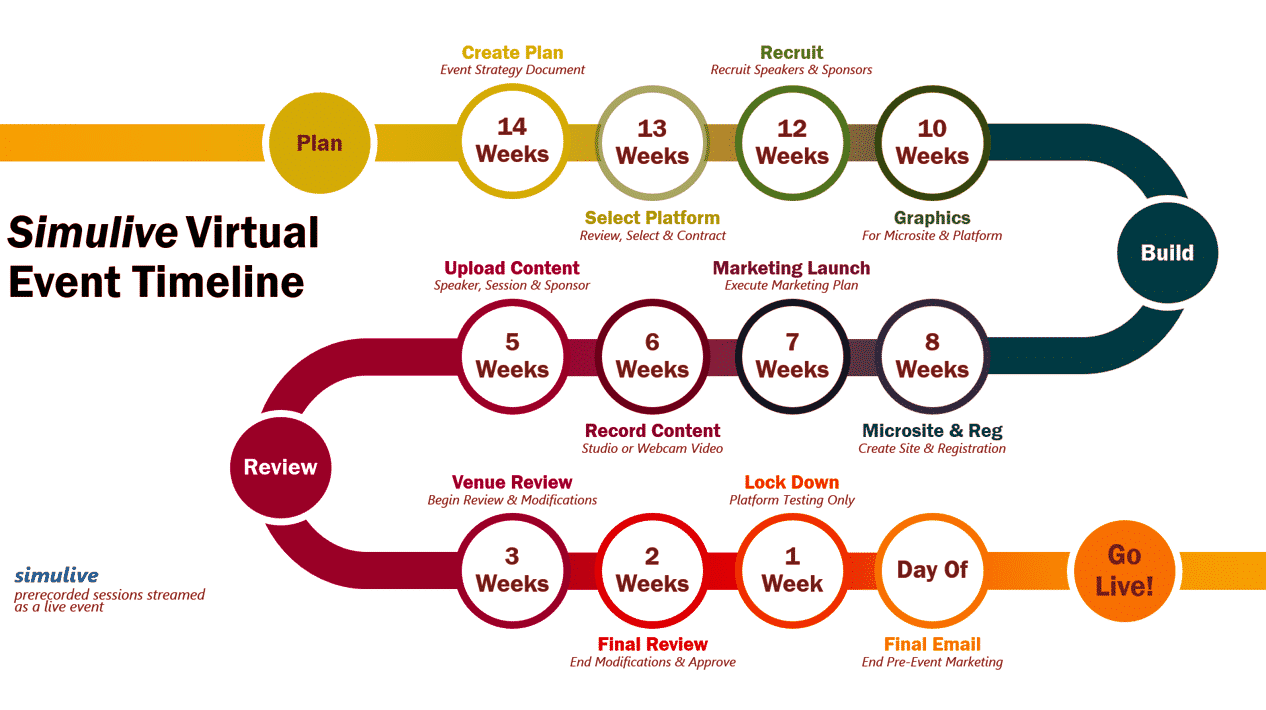 The main reason why events are important for demand generation is that it gives industry insiders a place to network with the experts.
Live events not only give a place to interact but also help in generating demand.
That's how your company can also build important relationships with the other brands and the customers by participating in the industry events.
Do you know that an average B2B allocates 24% of their budget to live events?
There's a reason why companies are allocating so much budget to organizing live events.
Due to the high expense of live events, event marketers must be smart in their collaboration with sales teams in order to optimize event ROI.
Build Awareness
Generating brand awareness is the most crucial thing for the easy flow of leads and customers.
But, building brand awareness is not simply gaining the attention of the users.
A good brand awareness strategy leaves the potential buyers with a positive impression of the company and makes them trust that company offers the best solution for their problems.
Now the question is, How will you increase the visibility of your brand?
And believe me, the answer is quite simple, your customers' genuine reviews are the best way to improve the visibility of your brand.
As a business, you should prioritize the authentic customer reviews since they give a brief and good description that helps the buyer narrow down their focus.
Your business reviews are the honest representation of your brand. It provides high-level insights that can assist the customer to make the purchase.
So, don't underestimate the reviews that your customers leave since it plays a crucial role in building awareness.
And the best thing that you can do to get good reviews is to give the best out of service.
Apply Content Strategy
The question is, what is the need of applying a content strategy for developing demand generation?
Well, mainly the content strategy works for building industry expertise, and believe me when I say it's a key element for demand generation marketing strategy.
The industry expertise means that your brand is seen as an authority in its field.
And this kind of expertise helps in building the trust of clients towards the brand as it lays the important conversation about customers' pain points and the solutions your business can offer.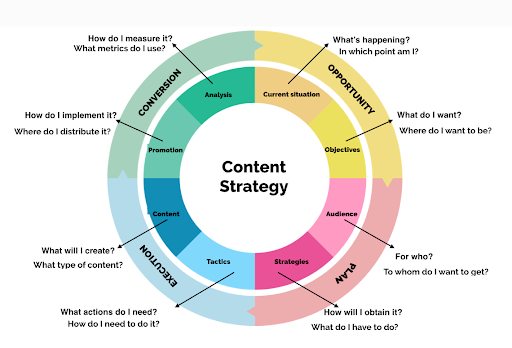 The greatest method to establish expertise is to have a good content marketing strategy that provides timely, helpful insights at each stage of the purchasing cycle.
Providing content to the customer that properly answers their query while they go through their purchase journey builds the brand credibility.
And believe me, those customers will remember you with a unique identity in their minds.
Apply Account-Based Marketing
The question that might be roaming in your mind is, "what is this new term called account-based marketing?"
In simple words, it's a strategy-focused approach to B2B marketing in which the marketing and sales team targets a selected group of accounts that represent higher expansion and growth opportunities with customized marketing and sales support.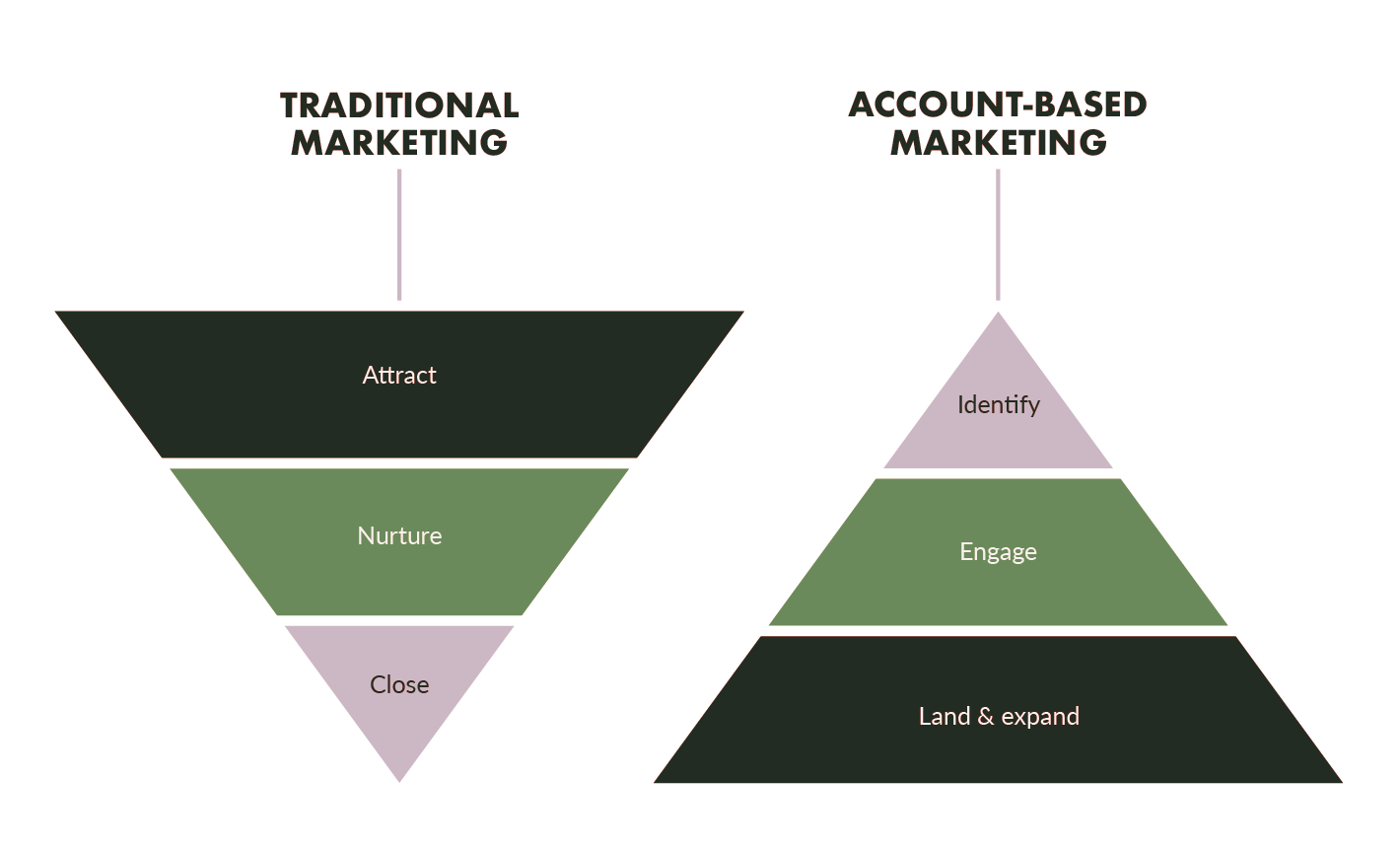 The whole process of account based marketing is based on the deep research and reliable understanding of accounts and audience you are targeting.
As you already know that this marketing strategy requires the marketing and sales team to strategically select accounts to target that's why marketing teams should design target company persona who are most likely to convert.
When applied properly, account based marketing can generate demand in no time.
Bonus Tips
In the bonus tip, I would like to suggest to you one of my podcasts that recently took place.
The podcast was hosted by Mike Doherty, from Understanding eCommerce.
The podcast talks about some of the most important and applicable techniques.
The reason why I am sharing this podcast is that every marketer must know that Lead generation is a subset of demand generation.
Conclusion
I have elaborated on all the best ways of demand generation marketing strategies. The strategies are the best to boost leads and sales when applied carefully.
When none of your marketing strategies is working, it is better to go with the demand generation strategy.
Because that's how you create the demand for your product or service you are dealing in.
Till then, you can watch our 30-Minute strategy session.
FAQs
Question.1 How does demand generation work with sales?
The process of building awareness and demand for your products or services is known as demand creation. It broadens your audience, creates buzz, and increases traffic, converting curiosity into action. It's all about generating a reliable funnel for your sales force using demand generation marketing.
Question.2 How to create demand for sales?
There are some of the best strategies to create demand for sales, those are:
A) Educate your audience about your product.
B) Create scarcity.
C) Have partnership with influencers.
D) Focus on the pain point of the customer.
Question.3 Name some of the best tools for demand creation?
Some of the best tools for demand creation you can use, Autopilot lead nurturing, Wishpond, Ritekit, and Wishpond.
Question.4 What makes a good demand generation manager?
Demand generation managers should have extensive resumes that indicate a thorough grasp of both inbound and outbound marketing strategies, as well as digital marketing platforms such as SEO and SEM, PPC, social media, and email.
Question.5 What is B2B demand generation?
Demand generation for B2B products and services is generating interest in a product or service that claims to address a business problem. In other words, it's the process of creating demand for a business-to-business service.