Finding a good host for your WordPress site will help it load faster and improve its SEO (Search Engine Optimization) rankings. However, there's a lot more to it, such as the keywords you use on product pages and blog posts, the size of your picture files, and whether or not your text is readable.
However, this work is made easier by a number of Best Free WordPress Plugins available in the market.
You can also locate various third-party SEO tools for obtaining useful statistics, keyword rankings, and backlink data.
Even for seasoned website owners, SEO may be perplexing. Finding high-potential posts and pages, mending broken links, restructuring site structure, and conducting a comprehensive SEO audit are all difficult tasks for most website owners. When you have the necessary tools and expertise, though, everything is possible.
In this blog, I am going to share the best free WordPress Plugins that would help you boost your SEO game.
So, let's get started!
What Are WordPress Plugins?
WordPress plugins are software that, like mobile apps for your smartphone, allows you to add new features and functionality to your WordPress website. WordPress was created to allow other developers to add their code to it.
So, how would you go about selecting the best free WordPress plugins?
To assist you, I've included a list of useful plugins that may be suitable for your website.
So, let's have a look at some of the best plugins for improving the user experience and making website management easier.
List Of The Best Free WordPress Plugins
Woocommerce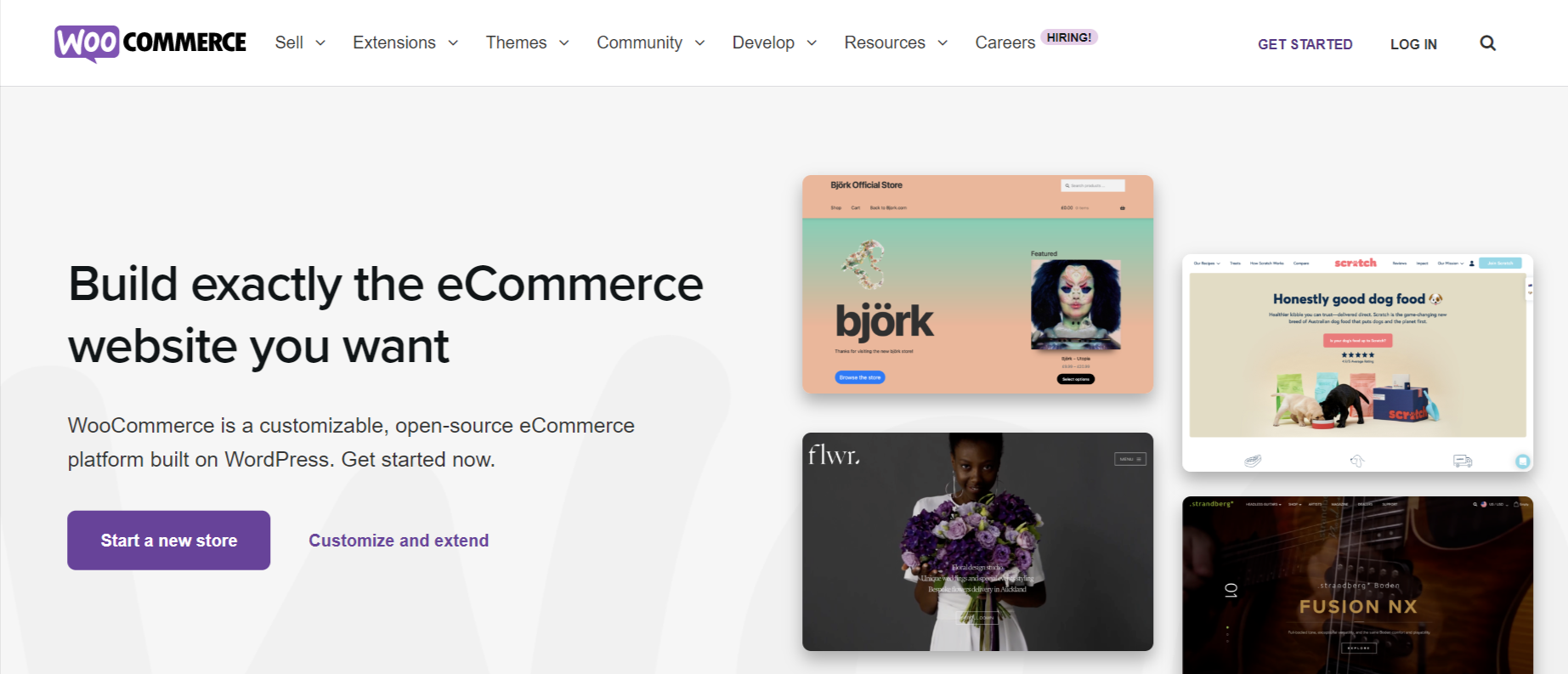 We'll start with WooCommerce, which powers more than 42% of all eCommerce sites.
As a result, WooCommerce is the most popular eCommerce platform for online stores, and it consistently ranks first in lists of the best WordPress plugins for eCommerce and the best WordPress eCommerce plugins.
Whether you are starting up a business or moving online Woo commerce helps in integrating content and commerce design sites for your clients.
WooCommerce is the way to go if you want to build an eCommerce store with WordPress.
Contact Form 7
Contact Form 7 is one of the most popular, well-known, and well-established free WordPress contact form plugins on the market. This simple plugin has over 5 million active installs and has been around for over a decade.

You may design an endless number of forms and include various types of fields such as date, URL, email, and text, as well as your preferred email address for receiving client messages.
It helps in customization of the options according to your requirements, allowing simple implementation.
Yoast SEO
Yoast SEO is one of the most popular WordPress SEO plugins nowadays. Yoast SEO is a WordPress plugin that helps you optimize your website's content and keywords to boost its search engine rankings.
Although, Yoast SEO does a lot of the work for you, it still requires your involvement and some preparation.
The Yoast SEO plugin will appear on each of your pages and posts after it is installed on your WordPress site. Yoast SEO examines the content of the page and makes recommendations for how to enhance it.
The plugin enhances your content by offering you a score and informing you of any issues.
Rank Math
After Yoast, Rank Math SEO is the most popular WordPress SEO plugin. Rank Math is an SEO plugin feature that ensures your website is optimized according to search best practices.
You should have a rudimentary idea of how Rank Math works if you've ever used another WordPress SEO plugin.

It helps in Understanding data – how consumers locate, browse, and interact with your website – is key to SEO.
Rank Math takes care of this by incorporating Google Analytics and Google Search Console modules in the free version; if you upgrade to the paid version, you'll be able to track weekly rankings and access much more data.
WordPress Forms
WP Forms is the most user-friendly essential WordPress contact form plugin. It is the most widely used, most user-friendly, and best WordPress form plugin available.

It has a robust drag-and-drop builder that allows you to quickly design attractive online forms without touching a single line of code. WordPress form plugin allows you to quickly create any type of form, including contact forms, user registration forms, payment forms, and subscription forms.
Tutor LMS
Tutor LMS is a WordPress LMS plugin that may help you make money from online courses. It is also one of the finest WordPress LMS plugins.
Themeum created this plugin, which is one of the newest contributions to the realm of WordPress LMS plugins.
One of the most distinctive features of Tutor LMS is its emphasis on other instructors. You can develop an online course marketplace that includes course selections from third-party teachers, rather than only selling your own courses.
Essentially, it allows you to use WordPress to construct your own Udemy clone.
LiveChat
One of the best live chat solutions available for your website is LiveChat. It allows you to communicate with your website visitors and direct them to the appropriate resources. It allows you to communicate with your website visitors and direct them to the appropriate resources.

Everything your customers type in is immediately displayed in the chat window, allowing you to provide speedy support to them. So, if you're considering conversational marketing, this wordpress tool is a great place to start.
W3 Total Cache
W3 Total Cache is one of the most popular and free WordPress caching plugins. It increases your site's performance and includes various parameters for fine-tuning that performance.

The plugin's default settings are adequate for a beginner, but there are some additional options available as you gain experience with the plugin. Improvements in search engine result page ranks, particularly for mobile-friendly and SSL-enabled websites.
When fully set, the total site performance improves by at least 10x (WebPagetest grade A or considerable Google Page Speed increases).
WP Super Cache
WP Super Cache helps your website loads quickly and functions well. Google considers your website's speed and performance when ranking it, and your visitors, more crucially, expect your site to load in under three seconds.

Automatic has made the WP Super Cache plugin, another website caching plugin, available for free. When a site has a large number of visitors, the system requires a lot of RAM and CPU, causing the page to load slowly. In this instance, a cache system is required to avoid re-rendering the page. 
The cache system creates and saves a static HTML file. Other users will be directed to a static HTML page.
Elementor
Elementor is the powerful page builder for WordPress that is both free and open-source. You can effortlessly drag and drop elements, adjust them, and preview everything in real-time using its drag and drop builder.

Hundreds of attractive WordPress tools created by top-level designers are available in the template collection, which may be exported to multiple websites using the page builder. All responsive mobile-friendly design is supported by Elementor, allowing you to create web pages that look fantastic on any screen.
Beaver Builder
Beaver Builder is a WordPress page builder plugin with a simple drag-and-drop interface that aims to enable you to create bespoke WebPages in minutes.
You'll enjoy taking control of your website, whether you're a novice or a seasoned pro. Stop writing HTML and tinkering with incomprehensible shortcodes. Building gorgeous, professional WordPress pages is as simple as dragging and dropping with Beaver Builder.
SeedProd
SeedProd is one of the greatest drag-and-drop landing page builders for WordPress. You may make a Coming Soon Page, a Maintenance Mode Page, landing pages, and custom 404 Pages with SeedProd.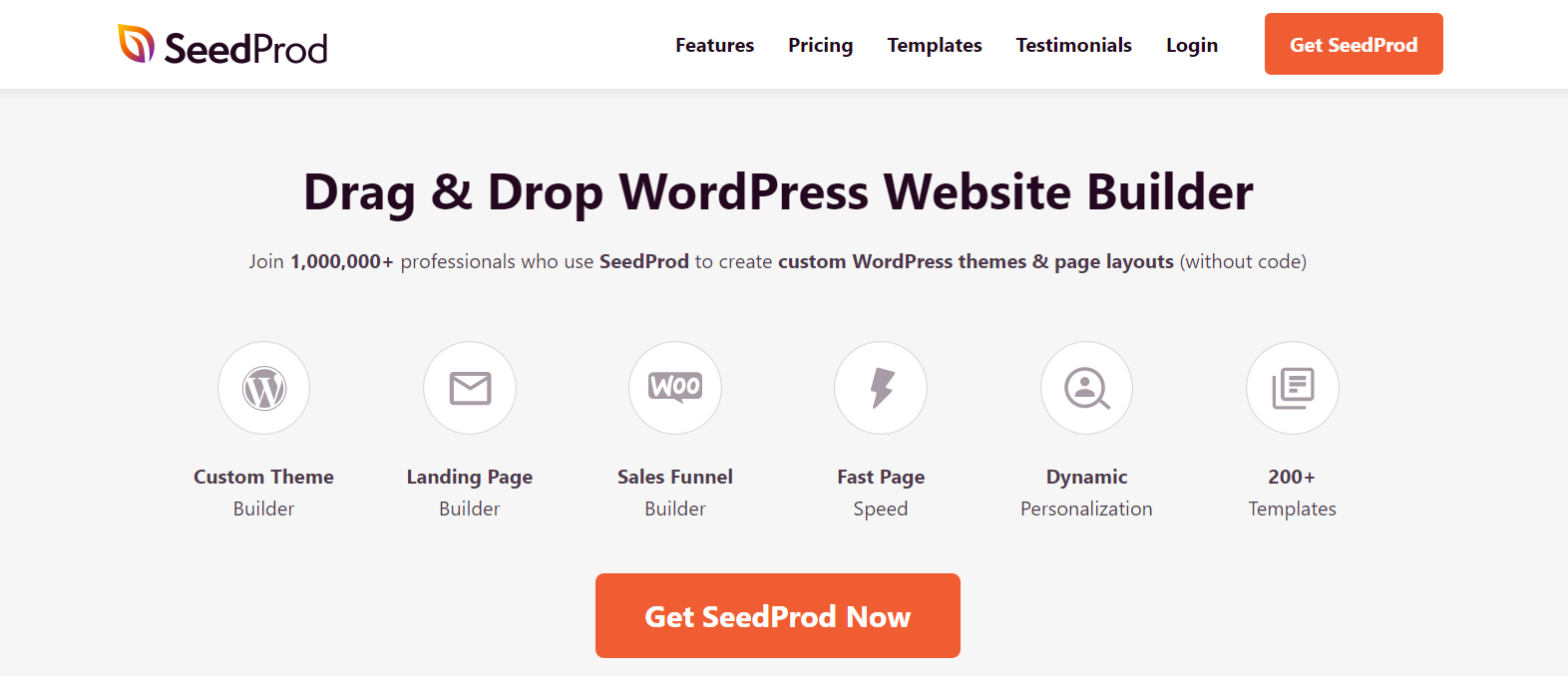 It's very user-friendly for beginners, but it also has advanced functionality for WordPress veterans.
SeedProd is used by over a million smart website owners to develop aesthetically attractive personalized landing pages in WordPress.
You can Choose from over 100 pre-made templates or start from scratch to create a fully customized WordPress landing page in minutes.
Imagify
When you upload photos to WordPress, Imagify optimizes them all automatically, including thumbnails.

It works with WooCommerce and NextGen Gallery as well. The plugin's mass optimization feature allows you to optimize multiple photos at once. You can resize your photographs on the fly and choose from three compression settings.
TrustPulse
TrustPulse is a social evidence notification app that uses the power of social proof to boost conversions, sales, and trust. You may track and show real user activities on your sites, such as purchases and signups, with TrustPulse.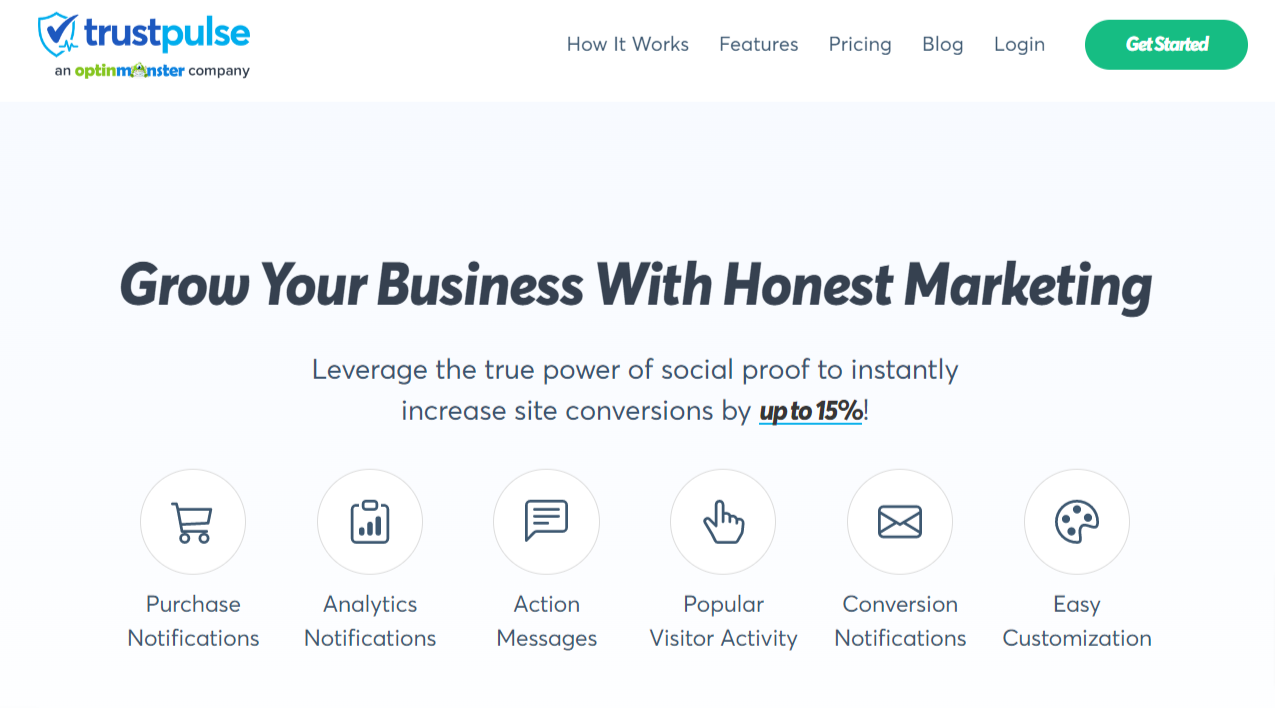 This builds trust, resulting in increased sales and revenue. To encourage trust, the plugin tracks user behaviors in real-time and displays them on the screen along with their location. It also keeps track of and highlights real-world purchases, signups, and user engagement, among other things.
Pretty Link
If you use affiliate marketing on your WordPress blog, you're well aware of how bad affiliate links can be. Pretty Links is a must-have plugin for affiliate marketers since it allows you to arrange all of your affiliate links in one convenient location.

Pretty Links is a fantastic plugin for users who wish to tidy up their affiliate links, measure clicks from emails, change their Twitter links to come from their own domain, or just expand the reach of their website by posting these links on forums or in comments on other blogs.
UpdraftPlus
As you may be aware, backing up your WordPress site is essential to ensure that you have a working copy in case something goes wrong. Nothing tops UpdraftPlus when it comes to free backup plugins.

With a single click, you can back up your site manually or automatically, and you can even have UpdraftPlus automatically save your backup on cloud services like Dropbox or Google Drive. If you ever need to restore your website, UpdraftPlus makes it simple.
Optimus
Optimus automatically minimizes the file size of submitted media files. Reductions in the size of up to 70% are feasible depending on the image and format. Several kilobytes can be saved for every image, which helps the blog page function better.

Image optimization takes place in the background, away from the user's perspective. Within the media library, Optimus displays the image compression benefits per file as a percentage value.
Monster Insight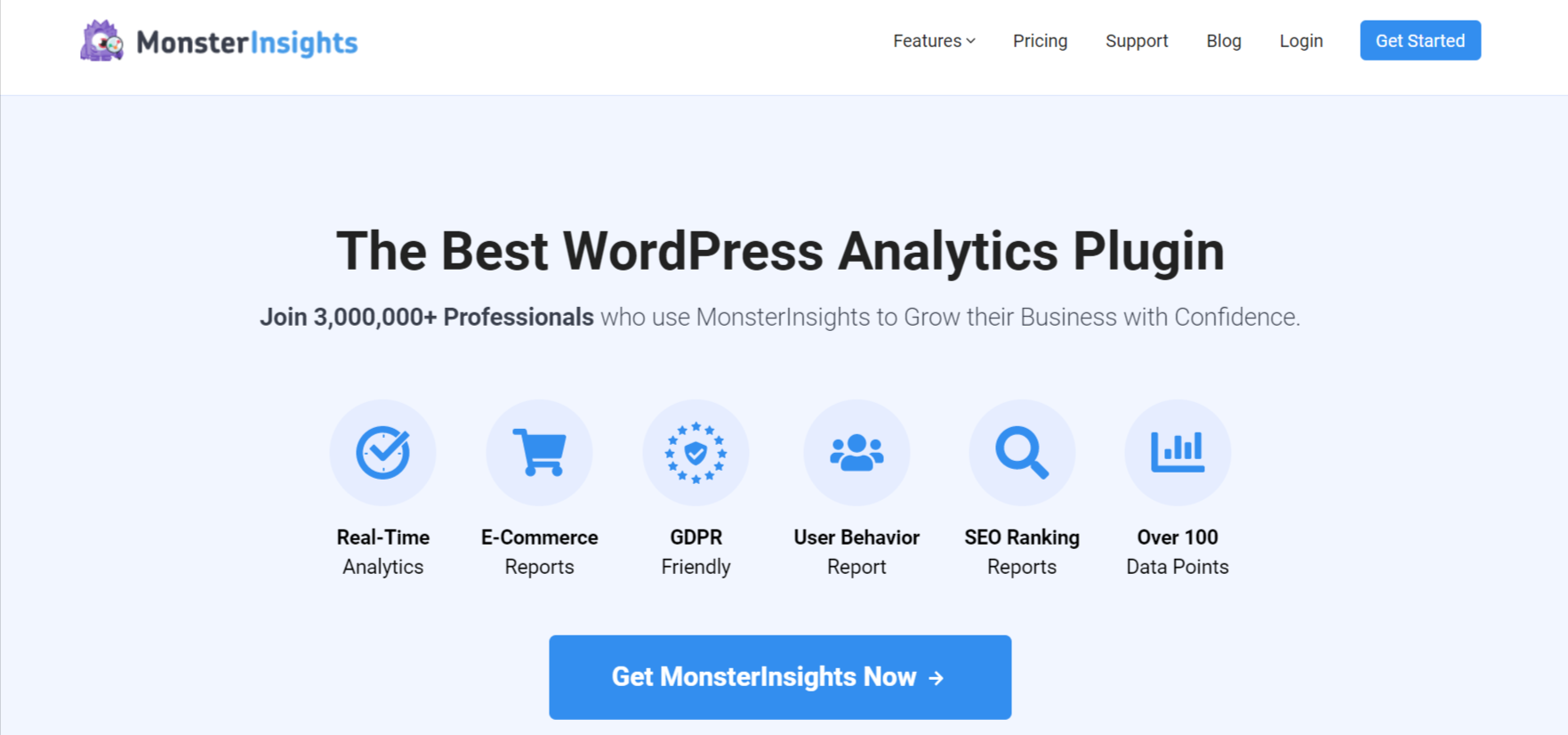 MonsterInsights is the greatest Google Analytics plugin for WordPress. It teaches you how to use Google Analytics like a pro so you can confidently expand your business.
It makes it simple to set up Google Analytics in WordPress and offers you extensive information on your website traffic and interactions.
OptinMonster
The best lead generation software on the market is OptinMonster. It assists you in converting website visitors into leads and increasing conversions and sales.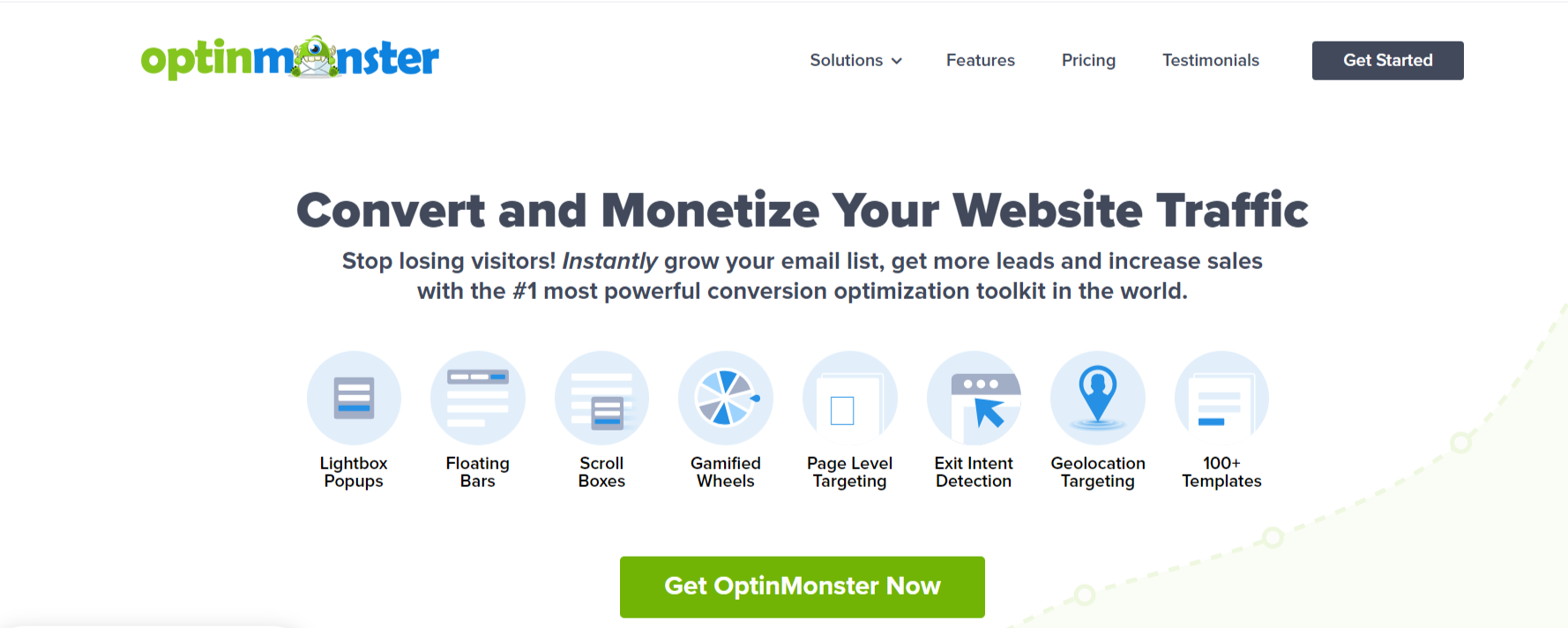 You may use OptinMonster to develop attractive email opt-in forms and strategically place them on your website. You can use smart triggers to display different types of campaigns on your site to the right users, such as lightbox popups, inline forms, sidebar forms, countdown timers, and so on.
Smash Balloon
One of the greatest WordPress plugins for showing social media content on your website is Smash Balloon.
Smash Balloon's plugins may be used to highlight your Instagram photographs, highlight forthcoming Facebook events, add compelling Twitter testimonies to your sales pages, show videos from several YouTube channels and a lot more.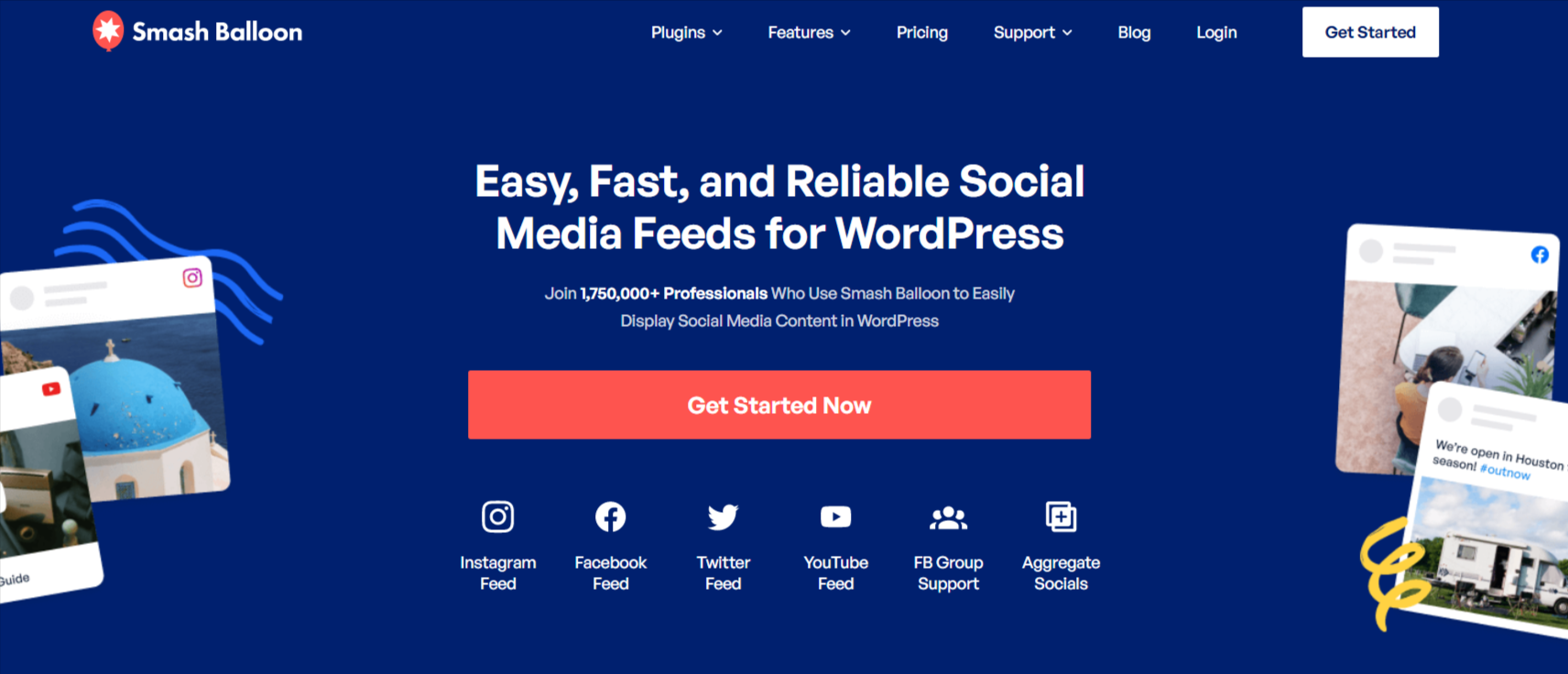 You can display and configure social feeds however you want with the plugin. It has attractive, mobile-responsive, and SEO-friendly layouts.
Uncanny Automator
Uncanny Automator is the greatest WordPress automation plugin. Without changing the code, you may link current WordPress processes and plugins. It automates everyday tasks to help you save time.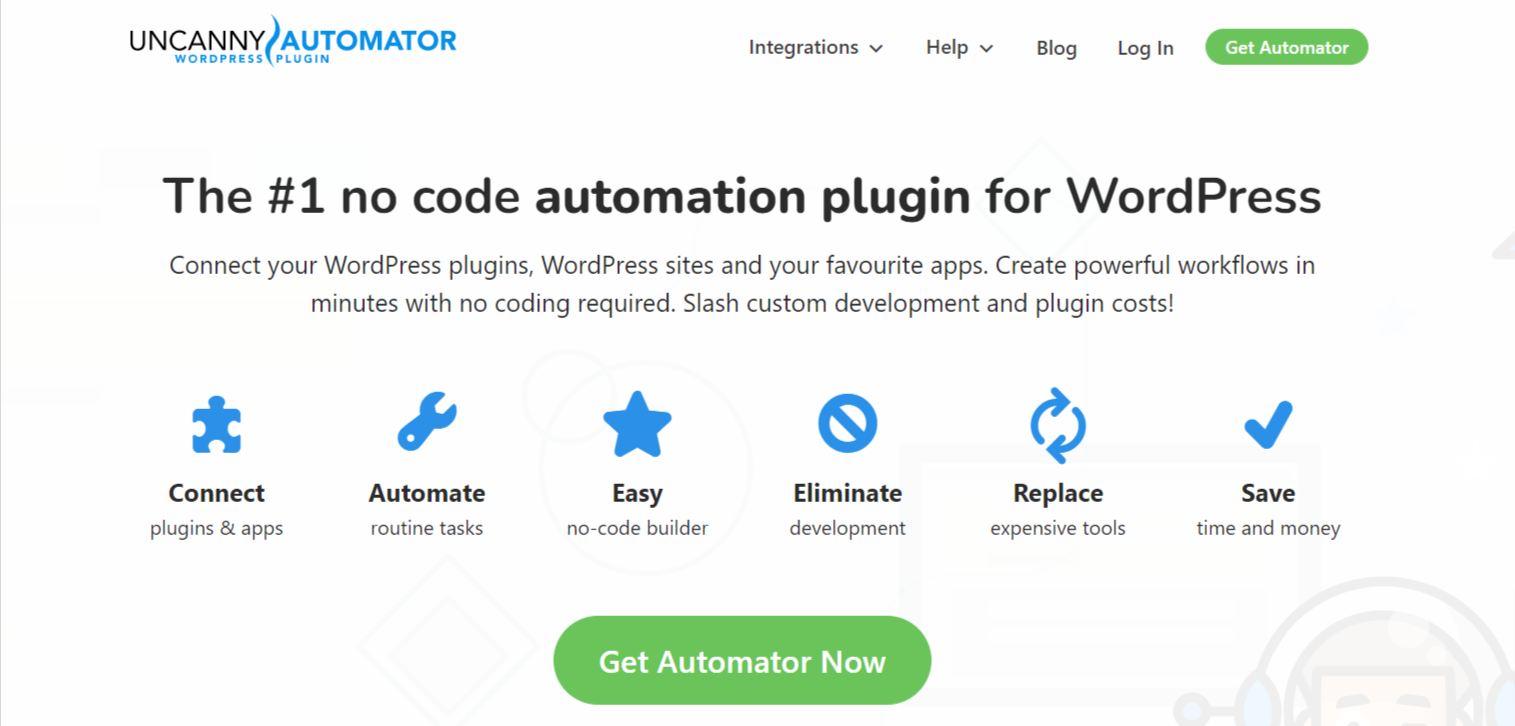 Uncanny Automator is the simplest and most powerful way to use no code to automate your WordPress site. Create automation in minutes that use billions of recipe combinations to connect your WordPress plugins, sites, and other apps.
Hubspot
HubSpot is a popular customer relationship manager (CRM) with a lot of features to help you enhance your marketing, sales, and customer support on your website.
All of these functionalities are available without leaving your WordPress dashboard thanks to the free HubSpot WordPress plugin.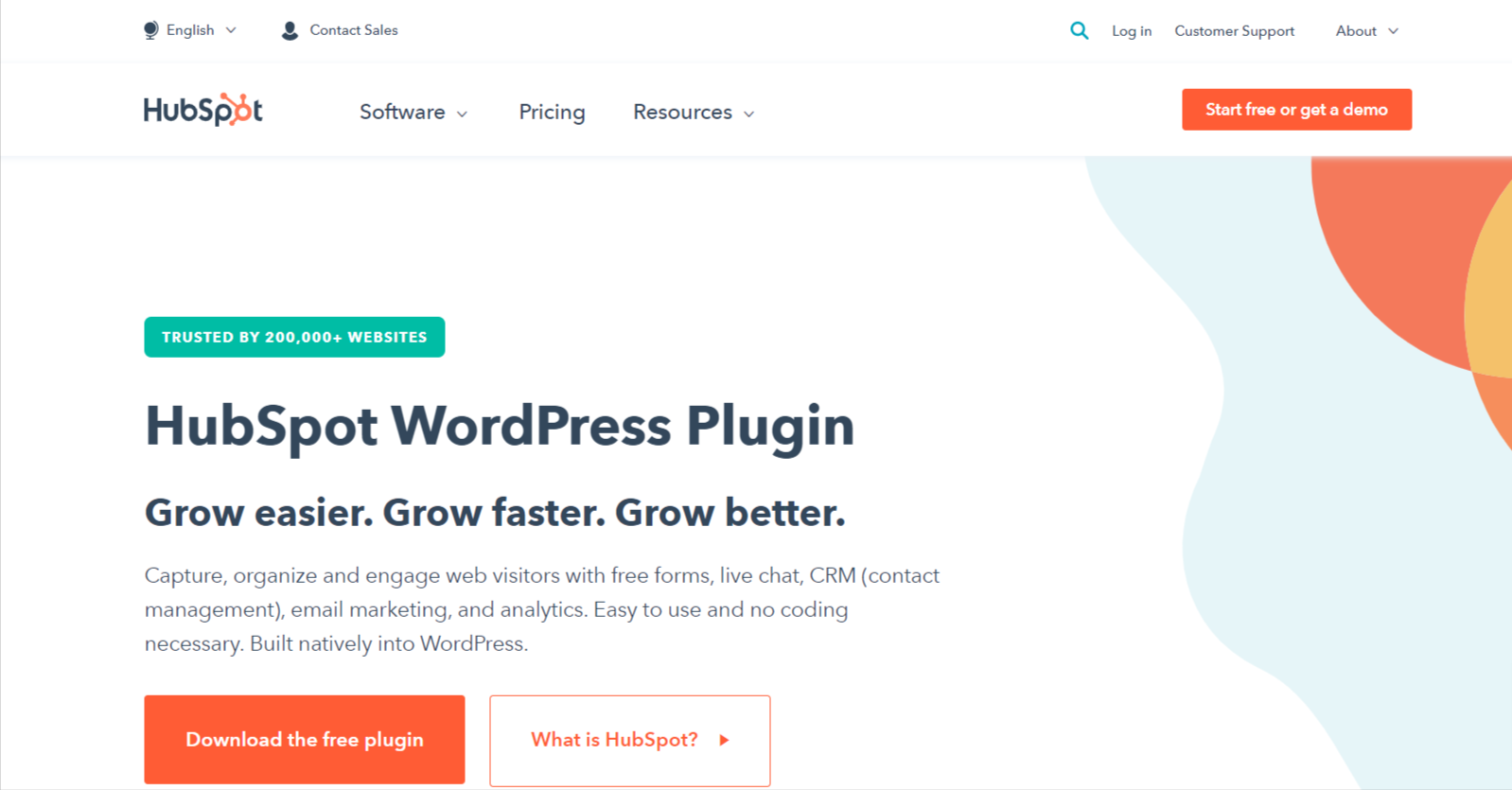 Forms and popups can be created with a drag-and-drop builder.
To communicate with visitors in a more conversational manner, you can use live chat and chatbots on your website. HubSpot will save everything you do with your visitors in the HubSpot CRM, no matter how you interact with them.
Broken Link Checker
The Broken Link Checker is one of the easiest to use and best free WordPress plugins available.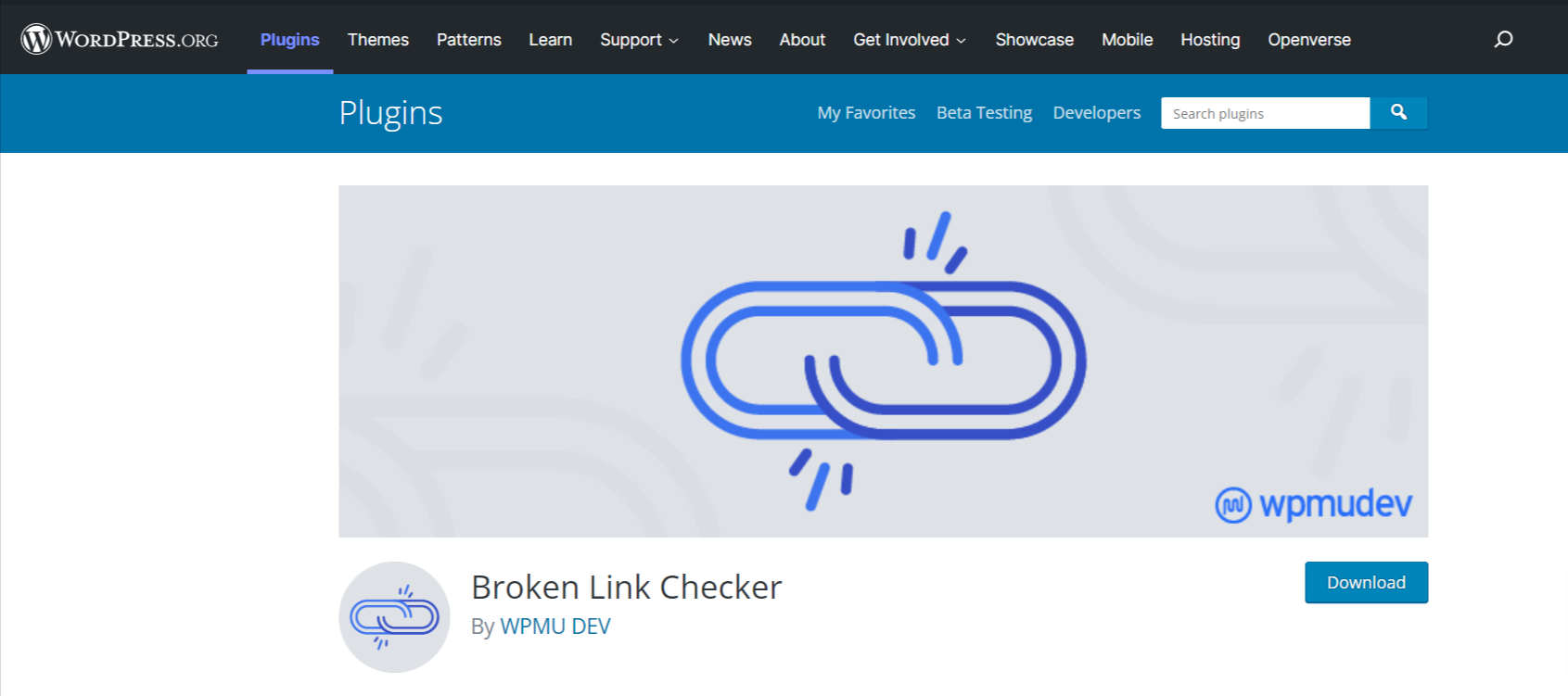 The Broken Link Checker is a plugin that checks your site for broken links and missing images, as the name implies. If it identifies any broken links or missing images, it will notify you immediately so you may correct them.
Furthermore, it can alter the appearance of broken links in postings and hinder search engines from following them. As a result, the plugin protects you from bad SEO rankings.
Redirection
Redirection is one of the most popular WordPress redirection plugins, and it manages all of your 301 redirects. It also aids in the tracking of 404 problems on your website as well as the tying up of any loose ends.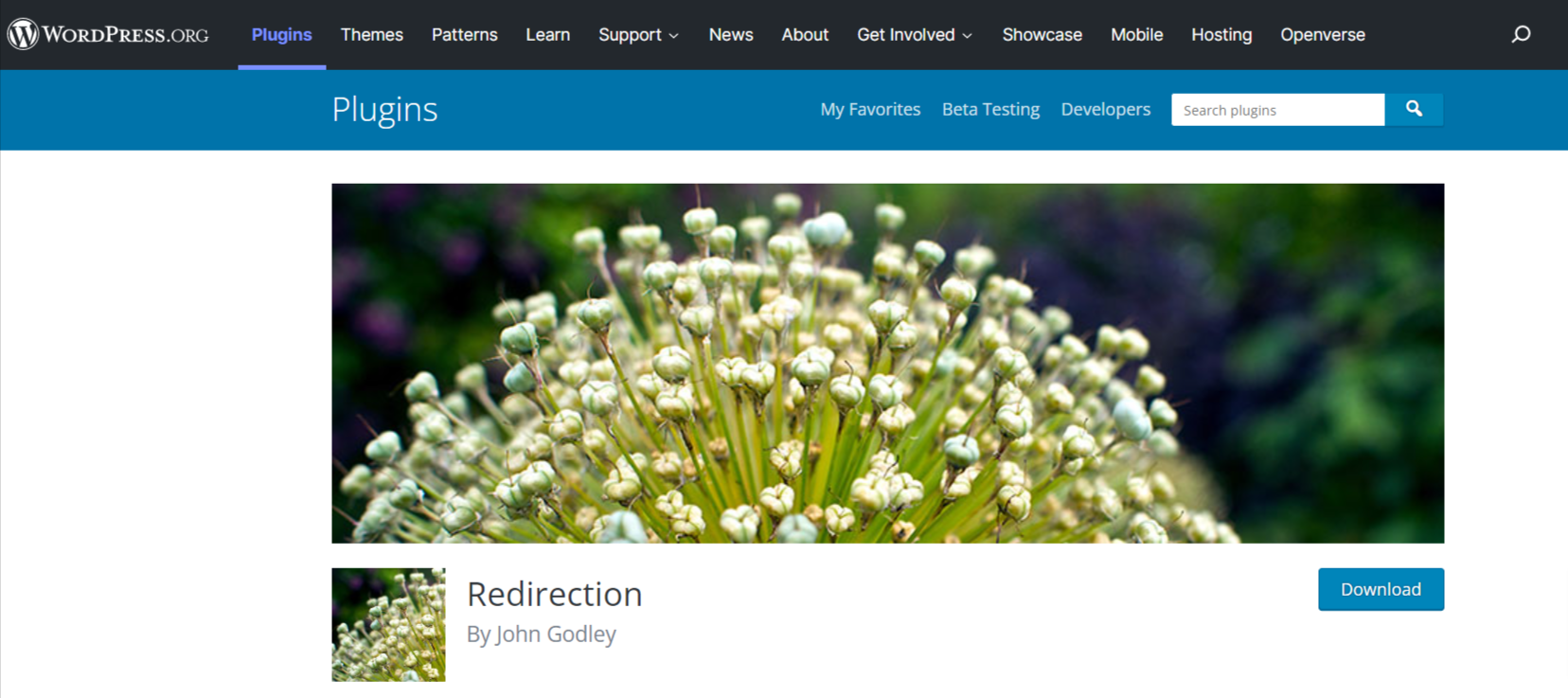 The Redirection plugin is free to download and No matter how big your website is, it can handle as many redirections as you desire. In the backend, the plugin gives you fast access to how many redirects are active on your website.
Sucuri
Sucuri is one of the most popular website security platforms available today. It provides security solutions for websites built on content management systems (CMS) such as WordPress, Joomla, Drupal, Magento, and others.

Sucuri's security solution provides protection and fast recovery from website hacks, DDoS attacks, blacklist alerts, and other security threats. It also aids in the prevention of security problems by continuously monitoring your site for attacks.
Backupbuddy
BackupBuddy is a tool that allows you to create comprehensive backups of your WordPress site.
It also makes it simple to set up automatic backups, store backups in the cloud, restore, and move your site using backup files. Furthermore, you may do fast virus scans on your site to avert security difficulties.
Envira Gallery
Envira Gallery is the best WordPress responsive picture gallery plugin.

It makes it simple to build a beautiful image and video galleries, as well as albums, for your WordPress site.
The Envira Gallery plugin has a simple drag-and-drop builder that allows you to quickly create gorgeous photographic and video galleries. There are dozens of pre-built themes available to help you modify the look of your galleries.
Soliloquy
Soliloquy is a fantastic WordPress slider plugin that allows you to quickly design amazing sliders for your business website.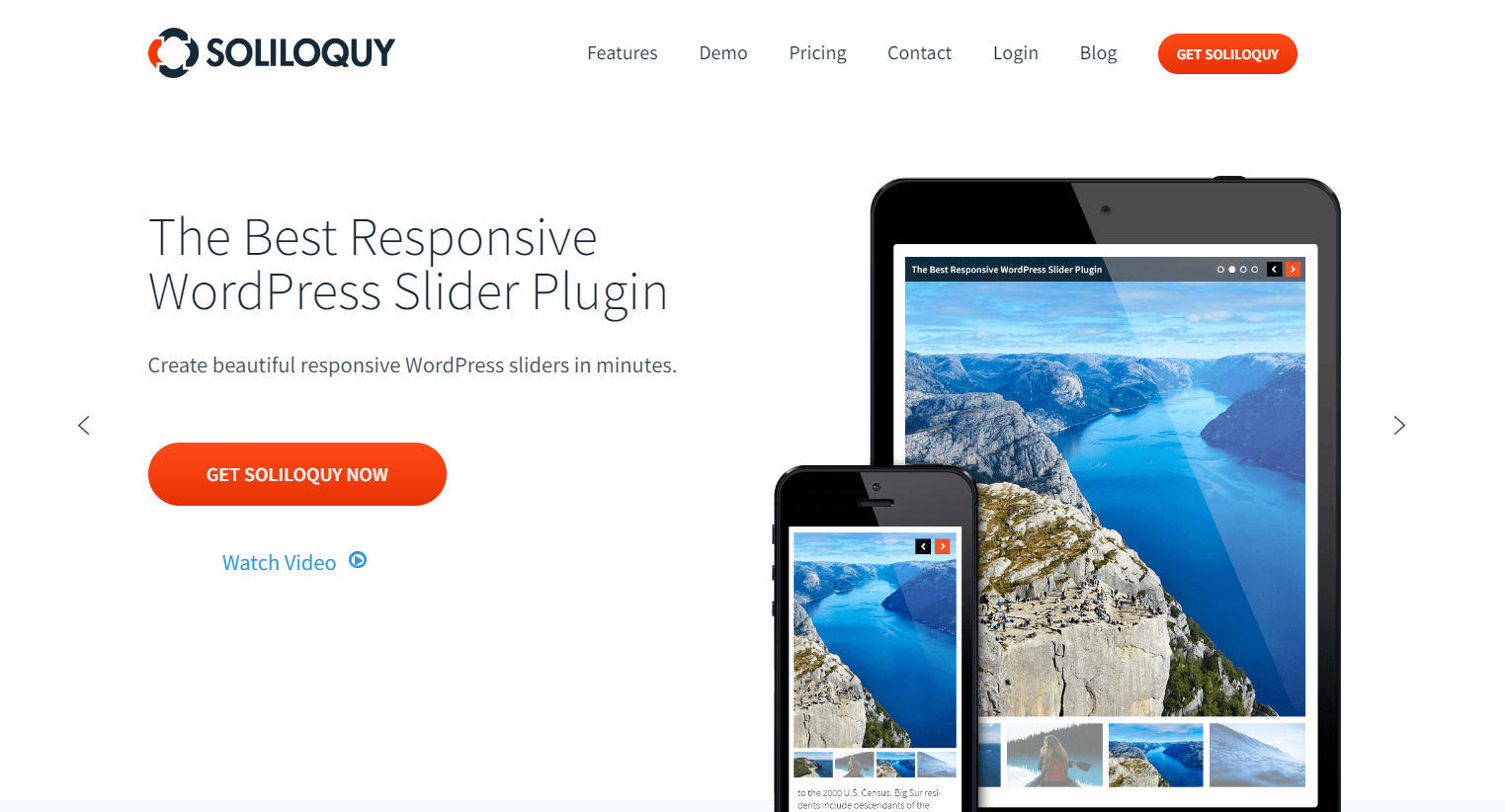 By default, Soliloquy is fully responsive and mobile-friendly. Every query on the front-end and back-end is additionally optimized to ensure optimal performance.
CSS Hero
CSS Hero is a fantastic WordPress plugin for upgrading the look of your site. It allows you to simply alter your WordPress themes without having to touch any code. From the front end, you may edit your complete website design in real-time.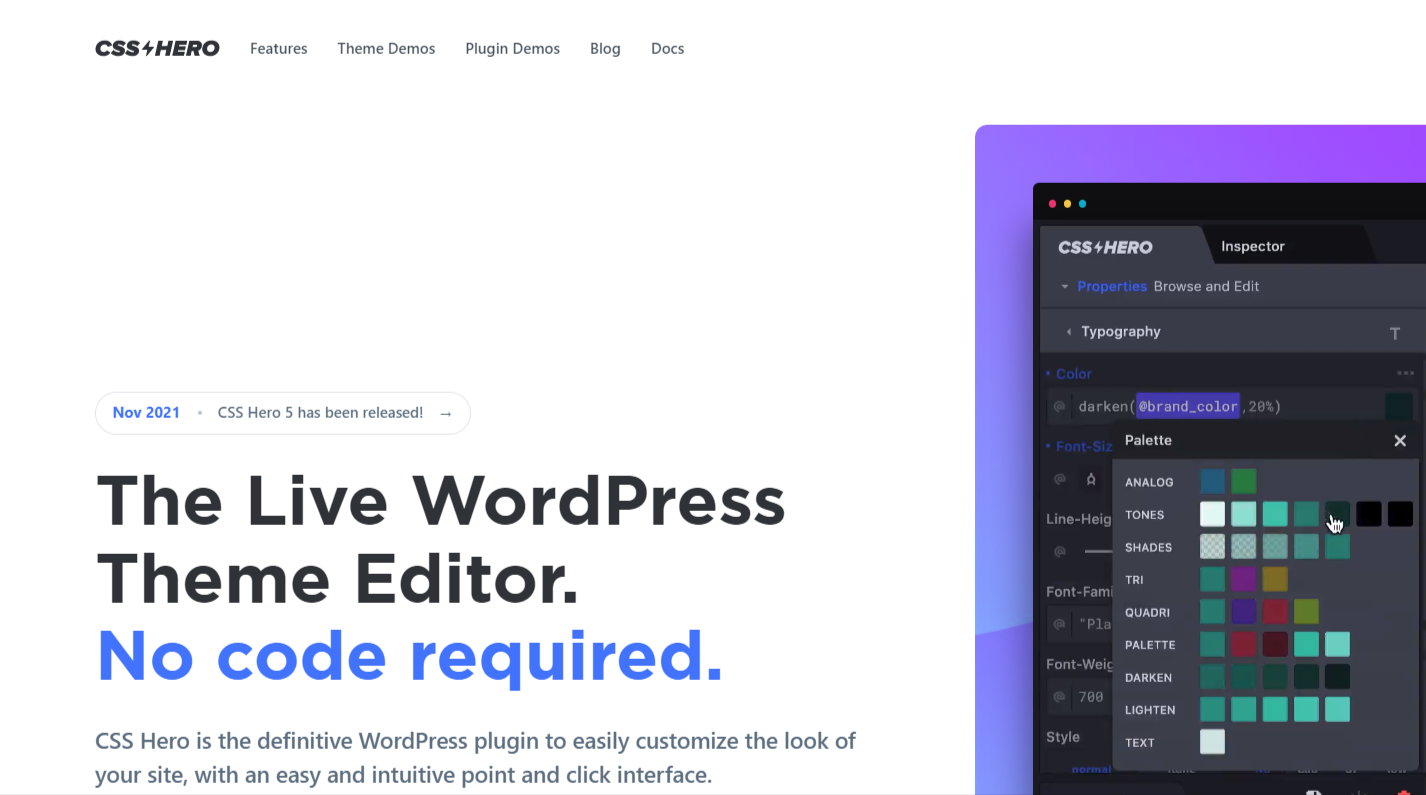 You may customize your website's typography, color management, menu, and more with this plugin. Furthermore, you can change and control your site's responsiveness for different devices separately, ensuring that your design appears excellent on all of them.
Insert Headers and Footers by WPBeginner is the next best WordPress plugin for company owners that have little to no coding experience since it allows you to quickly add code to your theme's header or footer area without having to learn how to code.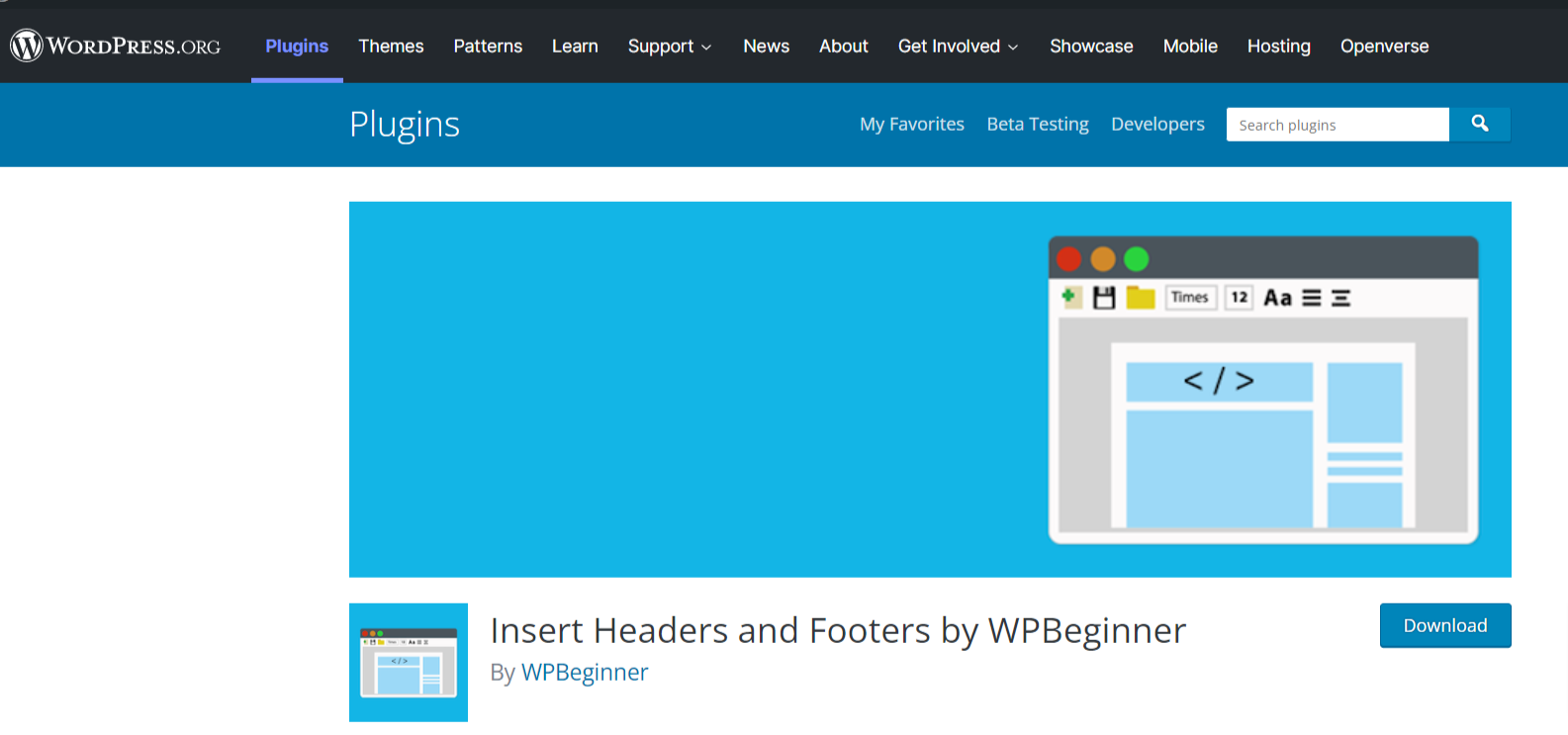 You may need to add codes to your theme's header or footer area, such as Google Analytics' tracking code, meta verification, custom CSS, and so on.
However, you'll need exceptional coding skills to update your theme's header.php and footer.php files. Making changes to these files can also be dangerous.
Code Snippets
Code Snippets is the finest free WordPress plugin for quickly and easily adding PHP code to your website. To add code to your site, you won't need to meddle with the functions.php file.
For managing snippets, Code Snippets provides a graphical interface similar to the Plugins menu. Snippets, like plugins, can be enabled and disabled.
The snippet editor has sections for a name, a description with a visual editor, tags to organize snippets, and a full-featured code editor.
Heroic WordPress FAQs Plugin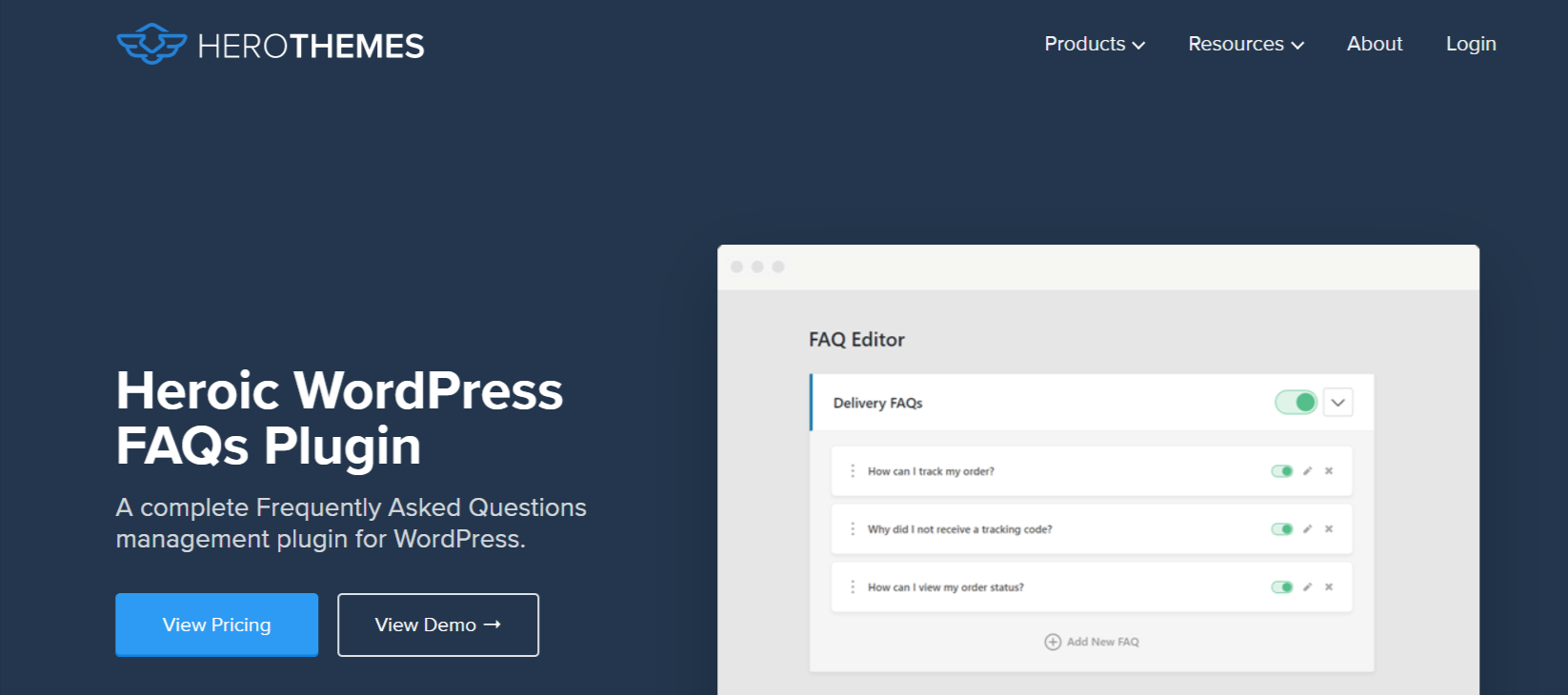 The Heroic WordPress FAQs plugin was built with simplicity in mind, and the backend interface is attractive and well-designed to boot.
You can create FAQ posts, assign them categories and tags, and display them anywhere on the website using a responsive Toggle or Accordion layout.
Shortcodes, the Elementor page builder, or a widget in the theme can be used to organize and filter FAQs, which can then be shown using shortcodes, the Elementor page builder, or as a widget in the theme.
WP Call Button
By showing relevant information within your articles, the Inline Related Publications plugin helps you increase user engagement on your WordPress posts.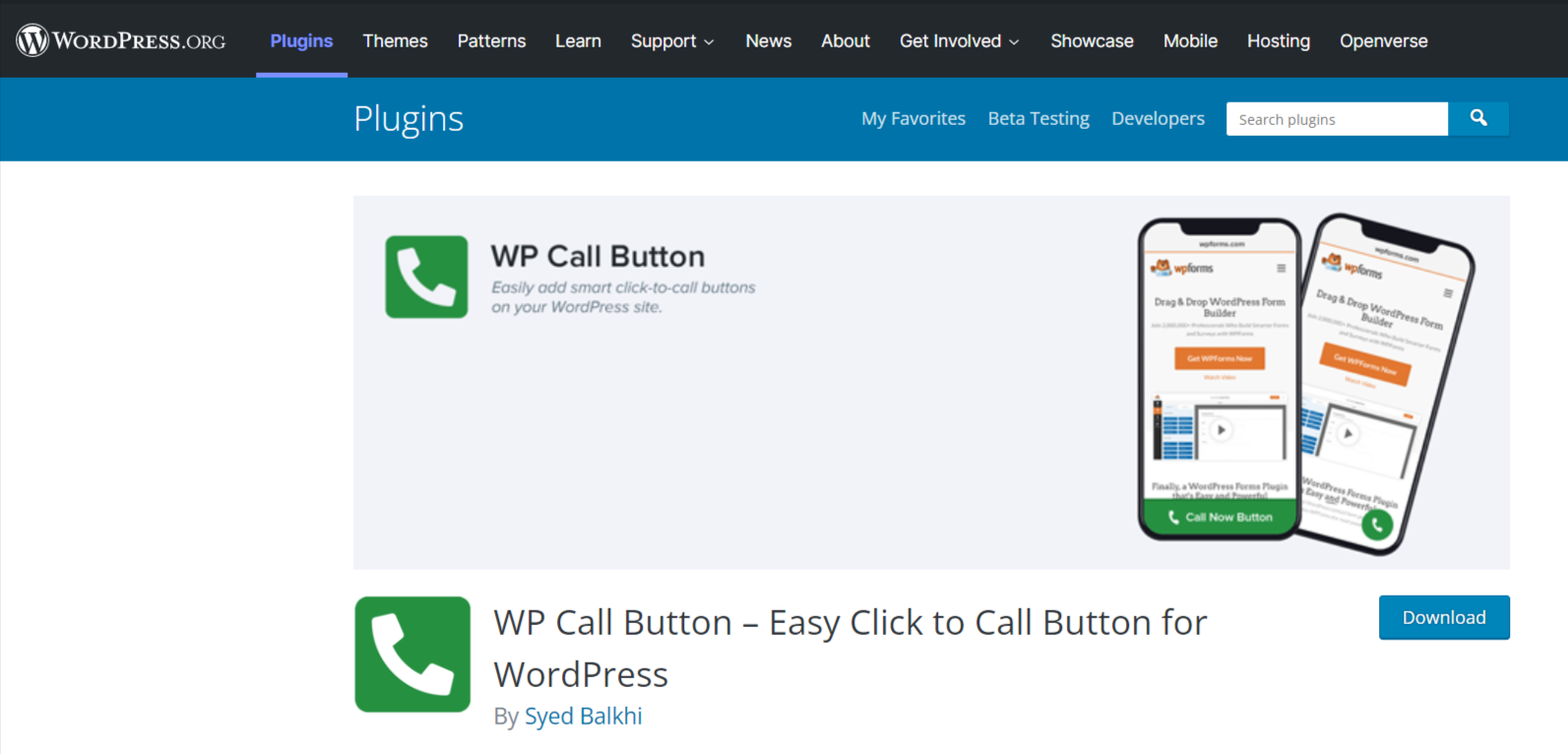 Because most websites display related content plugins after the end of articles, visitors must scroll down the entire article to see it. People can, however, leave your post at any point in the middle if they don't find it useful.
WP Call Button is one of the best WordPress plugins for quickly adding a call-to-action button to your WordPress site.
Title Experiments Free
Many visitors will visit your site because of the title that appears in search engines. The free version of Title Experiments gives you a tool to help you fine-tune the introduction of your content.
Title Experiments Free allows users to choose which title is used for search engines. This plugin will show visitors you generate versions of the title outside of search engines and track which one works better.

AffiliateWP
AffiliateWP is the ideal solution if you want to start an affiliate program on your WordPress website. It's the greatest affiliate program plugin for WordPress, and it makes it simple to set up a full-fledged referral network.
You can easily track the performance of your affiliates using AffiliateWP. You can keep track of all the clicks and sales they generate, as well as their payments. It also allows you to keep your brand consistent with your banners and links.
Star box
The post's content isn't the only thing that can be improved. It's also a good idea to add some flair to the author box, and Starbox is a great plugin for that.
Starbox author profiles contain customized social network links, distinct layout themes, bio photos, and more. Starbox could also be a good option for displaying guest posts.
Birchpress
BirchPress is a premium WordPress appointment booking plugin that allows you to easily integrate online booking forms onto your website. If you own a service-related business like a hotel, restaurant, or dental office, this is extremely important.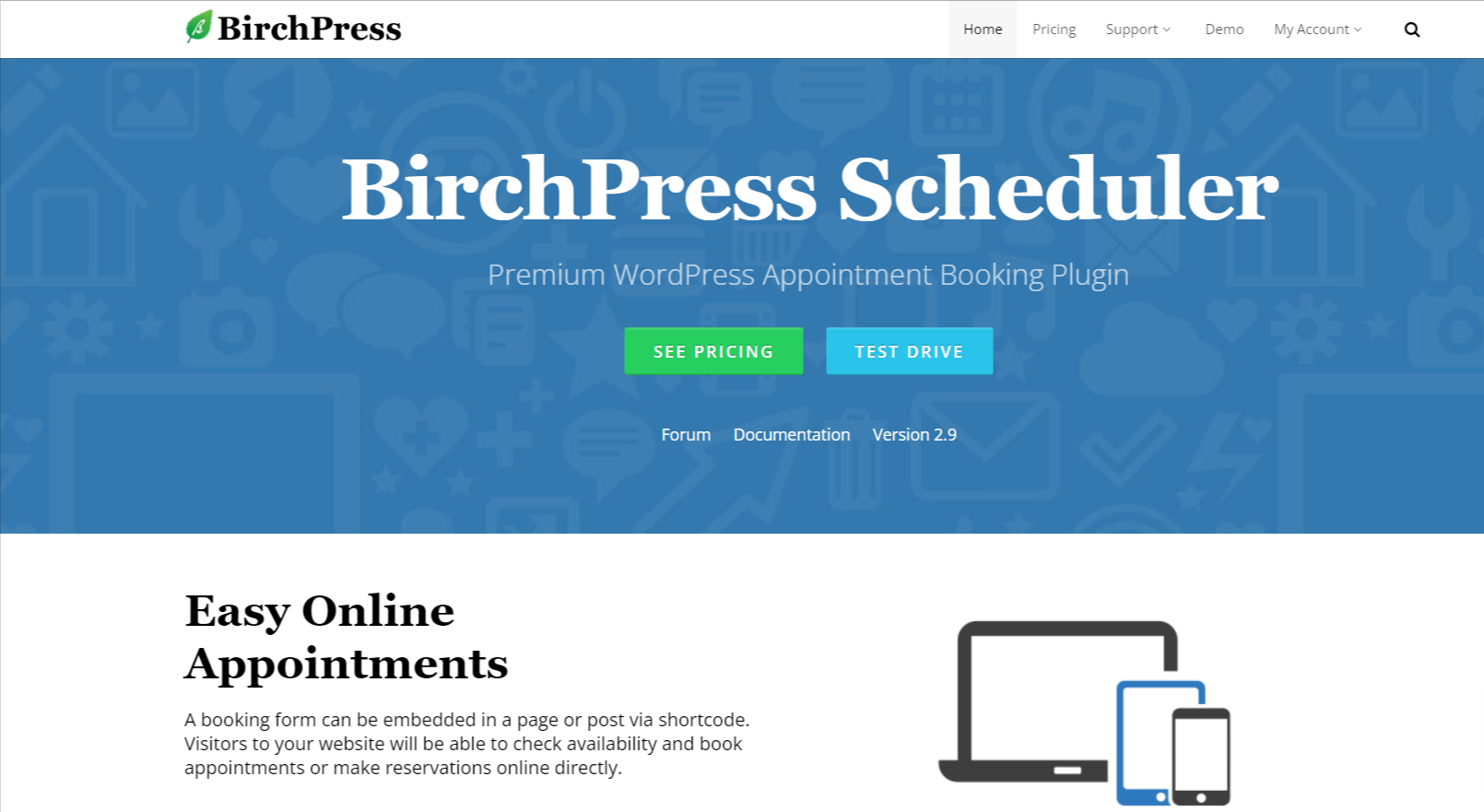 You can allow your website plugin users to arrange appointments for your services in advance. This helps in team building and teamwork schedules in a more organized manner.
Revive Old Posts
Revive Old Posts by ReviveSocial is an excellent social networking and content marketing plugin.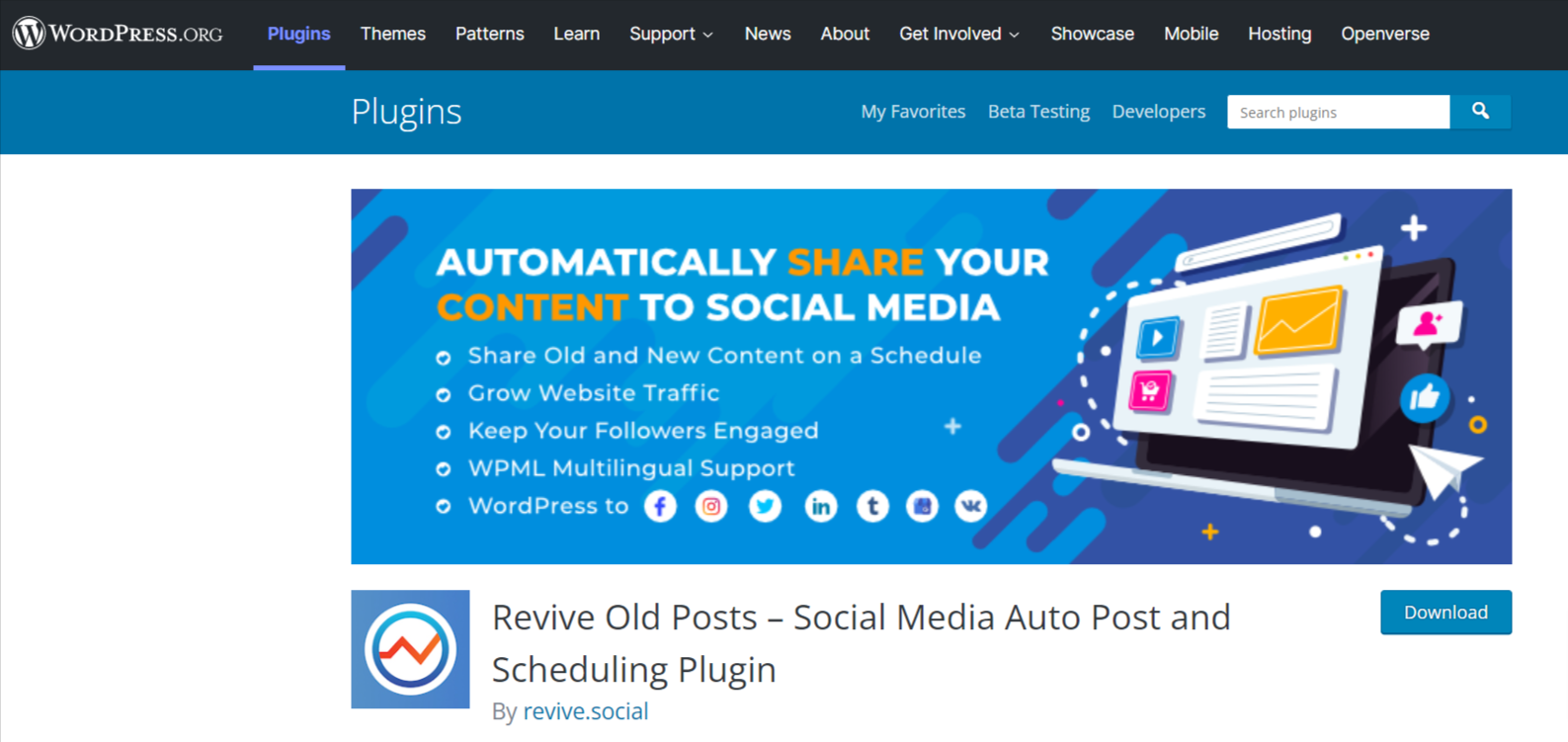 The plugin allows you to use your old WordPress posts to engage people on social media. With this plugin, you can automatically distribute your old WordPress articles and increase traffic to your blog.
Duplicator
There are a variety of reasons why you might need to relocate your WordPress site.Whatever your purpose, the free Duplicator plugin can assist you.

This plugin can manage standard WordPress migrations and backups with ease. It creates two basic files from your complete WordPress site.
All you have to do to relocate your site is upload the files to the new place, run the automated installer, and you're done.
Slim SEO
Most WordPress SEO plugins offer you so many settings and options that learning how to use them can be challenging.
That's not necessarily a bad thing, but depending on your style, you might prefer to use a tool that doesn't require you to spend too much time configuring it.

Slim SEO's primary selling point is that it enables you to automatically generate meta tags and sitemaps, add schema markup, and create redirects. The plugin also helps you set up Open Graph meta tags and configure how your content will appear on social media
Antispam Bee
It includes the ability to prevent spam comments and trackbacks, all in a very lightweight and user-friendly package.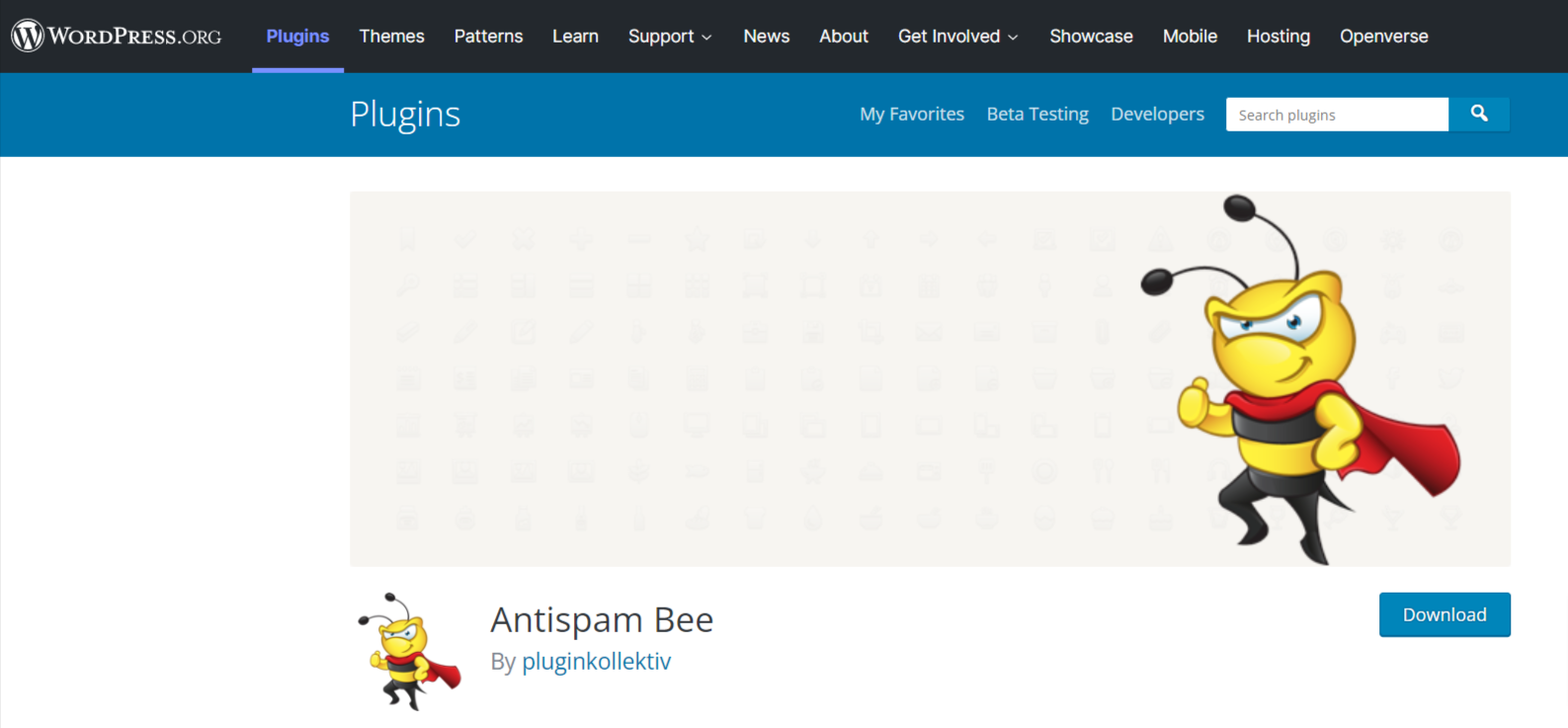 You can combat spammers with Antispam Bee without using Captchas or sending data to third-party providers. With this plugin, you can validate IP addresses, block users by country, delete spam from the database regularly, and much more.
Mailchimp
You may find a lot of amazing email marketing providers if you want to establish an email list, but MailChimp for WordPress is one of the most popular and also offers a substantial free plan.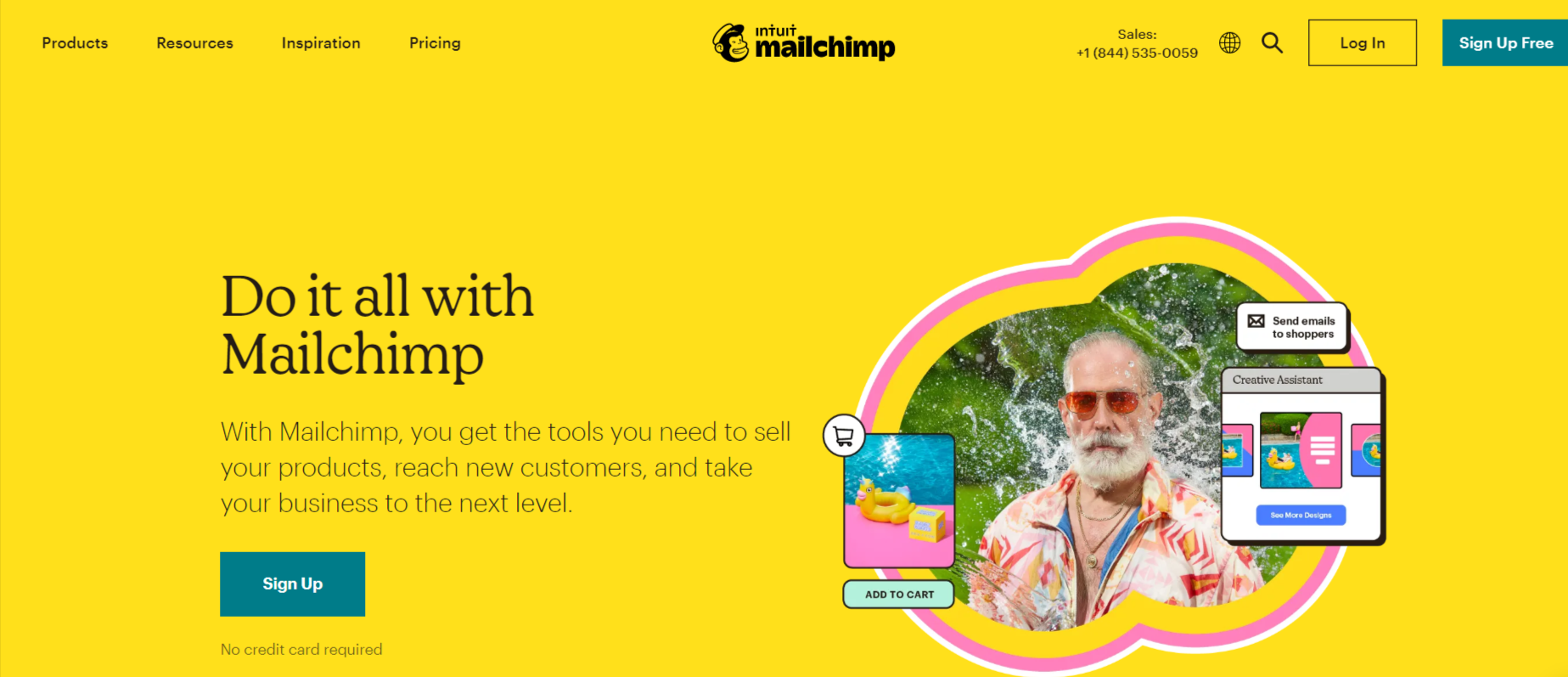 This plugin uses a variety of approaches to help you build your Mailchimp lists and write better newsletters. You can make attractive opt-in forms or combine them with any other form on your site, such as your comment, contact, or checkout form.
Embed Plus Plugin for YouTube
Embed Plus Plugin for YouTube is a plugin that allows you to embed videos from YouTube.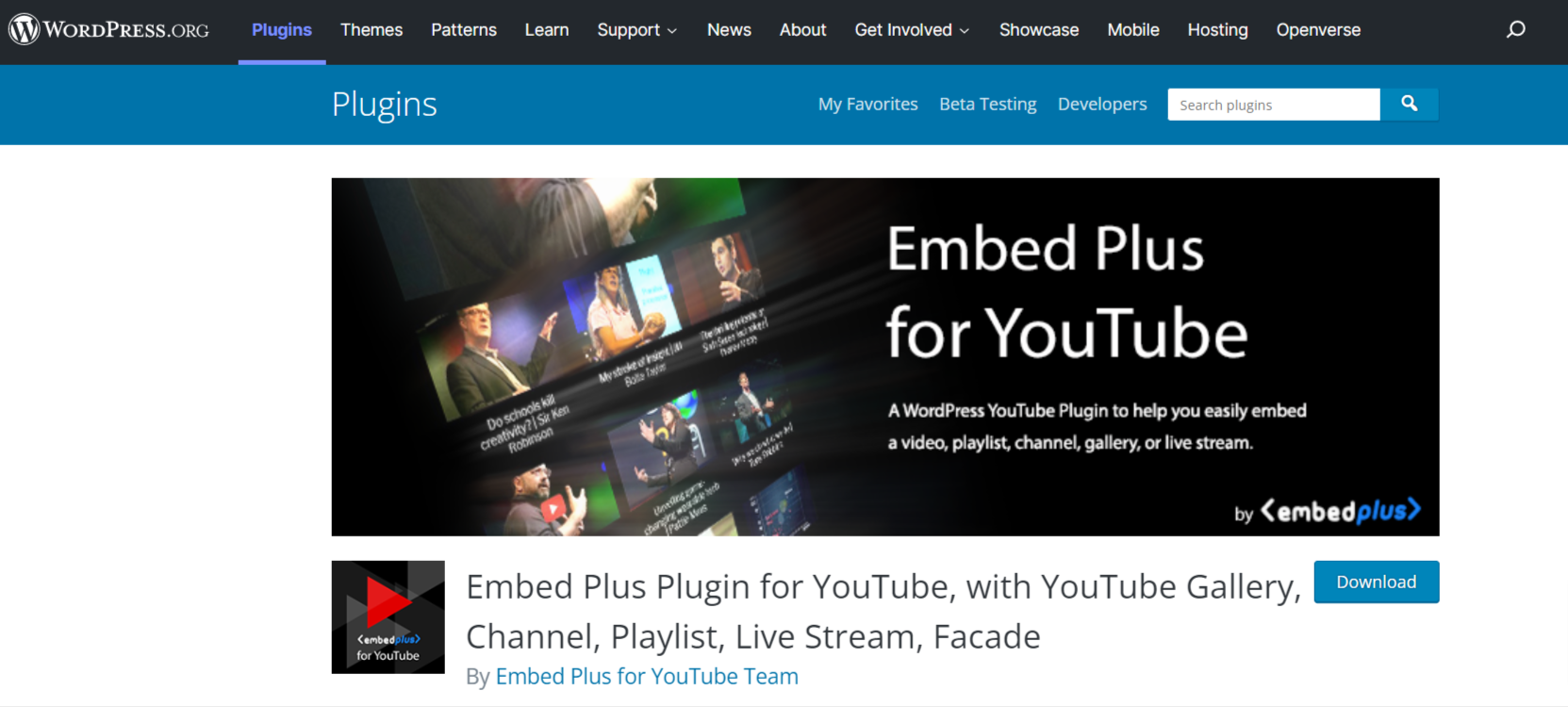 Not to mention the numerous options for customizing the playlist, providing continuous autoplay, embedding live streams, and much more.
This WordPress plugin for YouTube can be configured in a variety of ways. Using the ability to lazily load with a façade and delay JavaScript while supplying minified CSS and JavaScript, the plugin focuses on performance.
Jetpack
Jetpack by WordPress.com is another free, feature-rich plugin that takes your WordPress site to the next level. This fantastic plugin allows you to use the power of WordPress.com on your self-hosted WordPress site.

It has some amazing features like, automatic social network sharing, related posts, enhanced distribution on WordPress.com, protection from brute force attacks, 24/7 Uptime Monitoring, automatic plugin updates, high-speed Content Delivery Network for images.
TablePress
TablePress is capable of displaying any form of a table on your WordPress site. It integrates a simple Excel-style interface into your WordPress dashboard.
You may import data from Excel or Google Sheets, insert any sort of media, and customize your table with a wide range of free add-ons.
Squirrly SEO
Squirrly SEO novice users with little comprehension and capability, as well as SEO professionals, would appreciate it. This will assist your website achieve a significant increase in search engine ranks.
It can also increase website traffic, resulting in an increase in the number of visitors. It aids in audit management by allowing you to test your website's current SEO tactics. It offers a simple dashboard that allows you to work through all of the SEO practices available.
Disable Comments
Some website owners do not want a comment area enabled on their website since comment spam can be bothersome.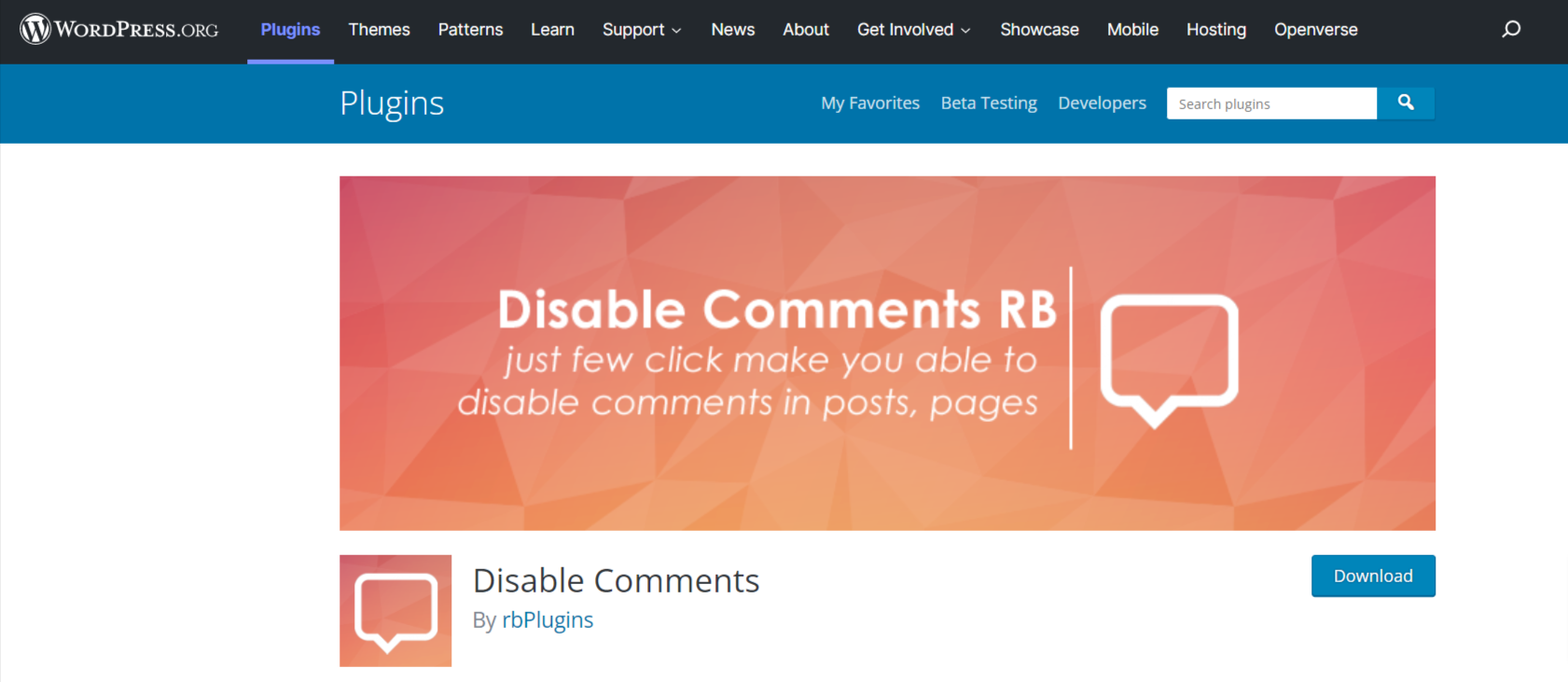 Though WordPress allows you to disable specific comments on specific portions of your site, the Disable Comments plugin allows you to remove all comments from your entire site. You can also delete all comment-related fields from the edit and quick-edit screens.
Awsm Team
AWSM Team makes it simple to create, administer, and display a team on your WordPress site. 3 presets are available with this plugin (card, table, and list) and you can select any of them to display your team members.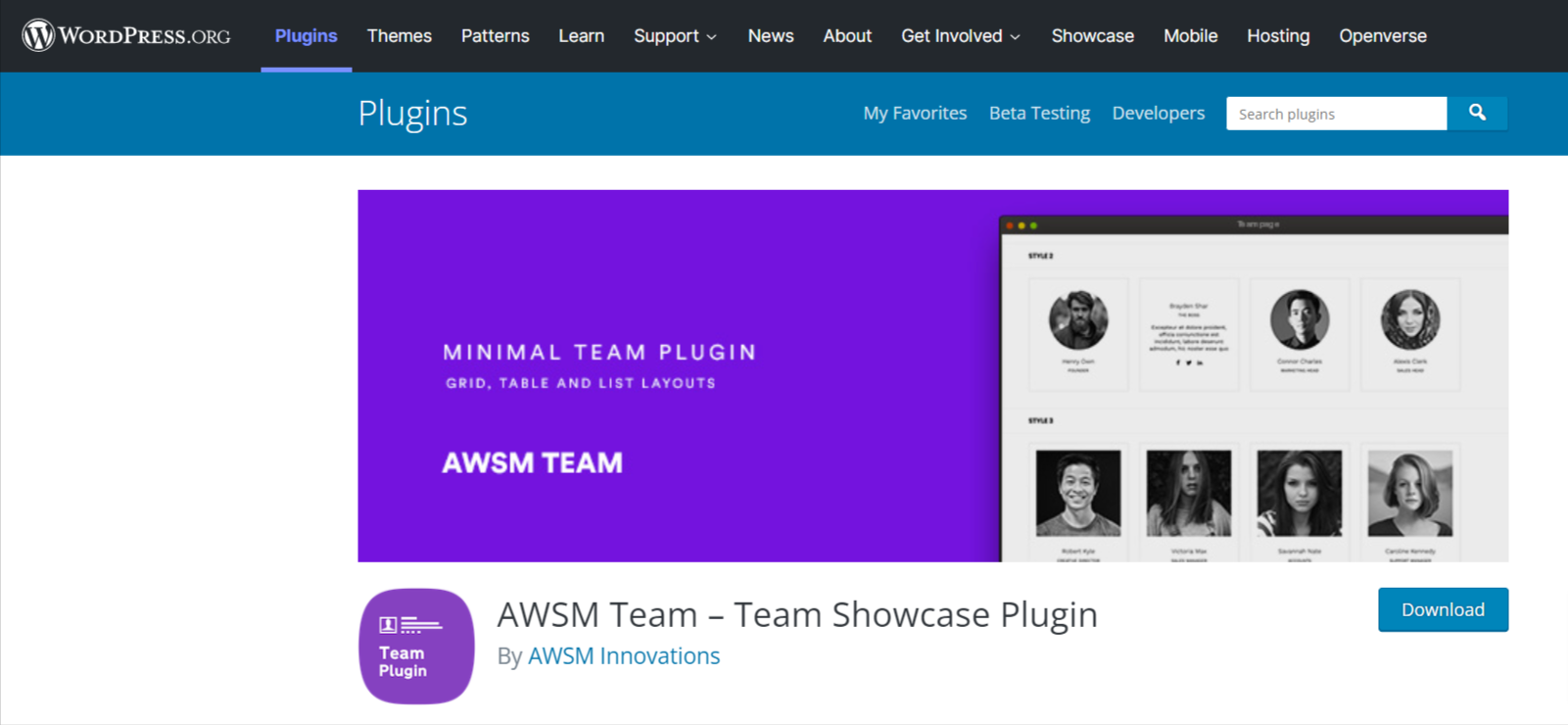 After installing the plugin, you can quickly create a professional-looking team section on your WordPress site.
Smart Slider 3
Among WordPress slider plugins, Smart Slider 3 is a popular choice. This multi-purpose plugin can be used to generate a wide range of sliders.
Smart Slider 3 is the most powerful and user-friendly WordPress plugin for creating sliders that were previously impossible. It's fully responsive, SEO-friendly, and compatible with any WordPress theme. Create stunning sliders and create tables without writing a single line of code. It also improves the plugin's efficiency. As a result, your sliders will be exceptionally light.
Shortcodes Ultimate
Many WordPress themes and tools include built-in custom shortcodes that allow you to customize the look and feel of your website.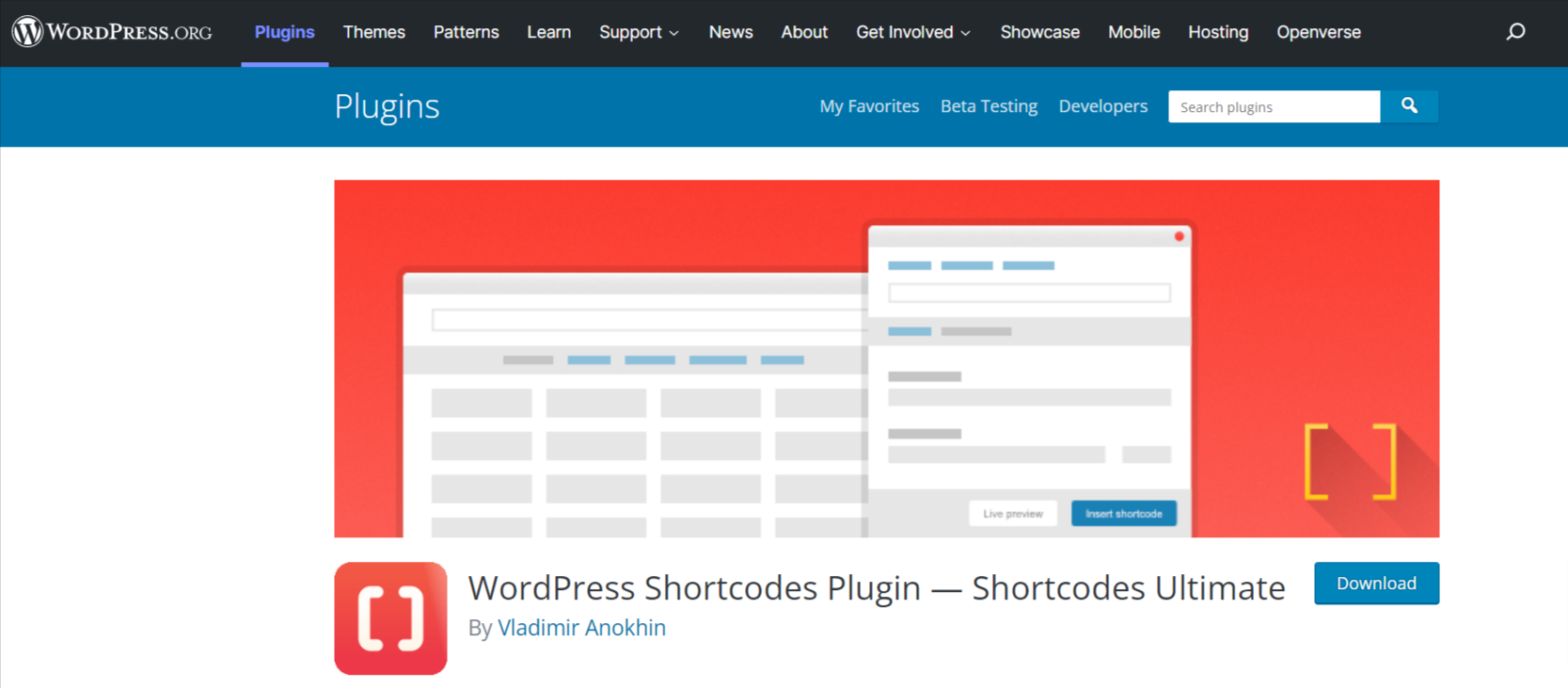 Shortcodes Ultimate is a collection of decorative and functional elements that can be used in the post editor, text widgets, and even template files. You can simply design tabs, buttons, boxes, sliders and carousels, responsive videos, and much more with Shortcodes Ultimate.
Conclusion
Every website's search engine optimization (SEO) should be a top focus. While you won't become an SEO guru overnight, the top WordPress SEO plugins will help you get started.
You'll start climbing the search ranks and getting more organic traffic once you add these plugins to your WordPress site and use the functionalities. So, those were the best free WordPress plugins that would definitely help you enhance your SEO game. You will learn about the tool and how it works. That's how you can clearly know which plugin would be the best choice for you.
However, there are so many other things too that are responsible for improving the SEO game for a website, and a plugin is one of them.