If you want to focus on only one channel for your company's lead generation, it should be LinkedIn.
It is the best platform to generate qualified leads.
Are you one of those people who struggle to get connections and generate qualified leads on LinkedIn?
Well, you aren't the only one who struggles to search for leads on LinkedIn. There are half a billion active profiles on the site, so it isn't easy to stand out from the crowd.
Having an effective LinkedIn marketing strategy can be extremely beneficial to your business.
From building valuable industry connections to winning over new clients, LinkedIn is something your business cannot afford to lose.
It feels frustrating especially when you are spending too much money on the LinkedIn Ads process and still get almost nothing on such a big platform that has 722 million active users on it.
But don't worry!
Here in this blog, I am going to give you the best 5 tips on how to generate leads on Linkedin.
So, put your reading glasses on and let's get started to dive in!
What Is Lead Generation On LinkedIn?
Well, now you have got an idea that LinkedIn is one of the biggest social media platforms with business-oriented people.
On LinkedIn, Lead Generation refers to all the activities involved in creating a good reputation for business and cultivating potential clients.
Many companies use their own tactics and strategies to enhance sales and nurture a high number of customers. This process is called Generating Leads on LinkedIn.
What Is The Need Of Generating Leads On LinkedIn?
Yes, that's a good question. If you are focused on Lead Generation, you can do it with Google Ads, PPC Marketing, or any other high-traffic social media platforms like; Facebook or Instagram.

Why only LinkedIn?
Just think about it, what's so special about LinkedIn than other social media platforms don't have?
You will understand the difference by looking at the picture below:
Just look at this picture and you will get an idea of why LinkedIn is best for Lead Generation. It is the Largest Professional Network with 722 million active users across the globe.
If your business provides the solution that people are looking for, LinkedIn is the best platform to get the attention of your potential customers.
I can prove my point with two examples:
Simplus, a Salesforce partner, says that 70% of their website form fills have come directly from LinkedIn.
Source: LinkedIn marketing blog
NetBrain Technologies Inc. doubled its click-through rate with LinkedIn ads and saw 94% of leads generated and accepted by sales.
Source: LinkedIn Marketing blog
See, LinkedIn has so much potential than you can ever think.
I hope now you have understood why you need to generate leads through LinkedIn.
So, let's move further!
Demographics For Lead Generation
What is the first step you need to take before applying tips for generating leads on LinkedIn?
Just think about it!
You need to find out the target audience of your niche in the crowd of 722 million users. Right?
So, the first step you need to take before targeting your audience and generating leads is to understand 'Demographics of LinkedIn'
Demographics give you an opportunity to filter your targeted audience's data like; Age, Gender, Location, and Education.
In simple words, with the help of demographics, you can select what should be the age of your target audience, the gender-specific target, the people of a specific location, and targeting on the basis of education and a lot more!
And the plus point is, you can also get your competitors' analysis and see how they are using their business profile. Also, you can understand what you need to do to be better than them.
Trust me, Demographics are so important before you apply the tips I am going to share with you below.
But don't worry, I am not going to hang you up for long.
Read More: How to Create a Buyer Persona- To Better Understand Your Customers
So, just get ready to know the 5 Expert Tips for generating leads on LinkedIn.
Tips To Generate Leads On LinkedIn
Make Their Eyes Get Stuck On Your Business
When I talk about this, most people assume the "perfection" of a page and it feels like it will take a lifetime to achieve it.
But that's not true.
You can also achieve such perfection with some "optimization" and for that, you need to follow the tips I am going to tell you below.
1. Create A Powerful First Impression
How could you expect to generate leads when you don't give a powerful first impression?
If your LinkedIn Business Profile isn't perfectly fit for the ones who are going to visit your Business Profile, no one is going to contact you for your services or products.
Always remember "Your First Impression Is The Last Impression"
If you fail to impress them at first glance don't expect them to stay on your profile. In such a case, people will visit your profile, maybe scroll down through it and then, they will bounce back.
Ask yourself these questions and then optimize your Business Profile.
Q.1 What information do you want your visitors to see?
Q.2 What are those keywords that perfectly describe the product or services that you are offering?
Q3. What type of tone should you use for your description and other things?
For instance, you can see our Business Profile on LinkedIn
Also, these questions will help you write the best eye-catching headlines, thought-provoking content, relevant hashtags, and descriptions.
Don't forget, people remember things through visuals.
Mention your favors in your LinkedIn banner image and featured image, if you want them to remember you for a long time.
So, choose relevant and high-resolution pictures.
And when you optimize all these things, your audience recognizes you as an insightful and valuable source and tries to build relationships with you.
2. Your Top Leaders Should Have The Strong LinkedIn Presence
Imagine the Top Leaders of your company and their LinkedIn presence. Does their presence contribute to the growth of your business profile on LinkedIn?
Ask this question to yourself again and over.
Or, are your executives working on enhancing good connections to grow their LinkedIn presence?
Because the LinkedIn presence of your Top Most Leaders is directly proportional to the presence of your business.
Ask your business leaders to promote the relevant content from your business page through their profiles as it creates a positive impression on the viewers and they look at it as an authentic source of information.
And they may contact your leaders to purchase your services or products.
3. Create Relevant And Attractive Posts To Get Leads From LinkedIn
To ensure the strong presence of your business, you need to publish relevant and thought-provoking posts regularly.
You can publish different types of posts to grab attention like; write-ups, image posts and especially, videos.
For instance, in this post, we have designed a post that is thought-provoking.
Posting industry-related video posts will help you increase your image as an authentic knowledgeable source of information.
And that's how you have a higher chance of generating leads through LinkedIn because people trust you.
They see you as a genuine problem solver for them.
To Know The Best LinkedIn Marketing Strategy For 2021, watch this video below; I believe it would be beneficial for you.
The Best LinkedIn Marketing Strategy For 2021
Reach Out To Relevant Audience
LinkedIn is like just other social platforms with 722 million business-oriented users on it. In the crowd of people, you need to be very specific about whom you want to target.
And then start working on targeting your audience and for that, you need to follow the Tips I am going to tell you.
1. Be In the Groups Your Clients and Customers Are In
Just like when you use Facebook For Business, users can create an industry-relevant public or private group on LinkedIn.
You can join these groups to enhance your presence and to build relationships with other professionals from the same industry.
You can post encouraging and thought-provoking content to initiate the discussion related to the services and products you are offering.
If you are in the right groups, your potential customers can see and interact with you by seeing such posts because you have given them an opportunity to do so.
You can also use these groups for a better understanding and analytics of your customers and consumer behavior.
Give them the opportunity to come and talk to you by posting in the groups. That's how you tend to generate leads on LinkedIn.
2. Get Engaged With Your Potential Customers
You first need to understand how the LinkedIn algorithm works if you want to be seen by your potential customer base.
In short, you need to be an active participant on the platform.
Your small to smallest engagement activity helps you rise in the platform and maximize your visibility.
Your engagement helps you in two ways; at first, when you get engaged with your potential customers, it is likely to generate leads using LinkedIn.
And the second is when you are an active participant on LinkedIn, LinkedIn will organically show your business profile to other people with the same niche.
3. Retarget Your Ex-Customers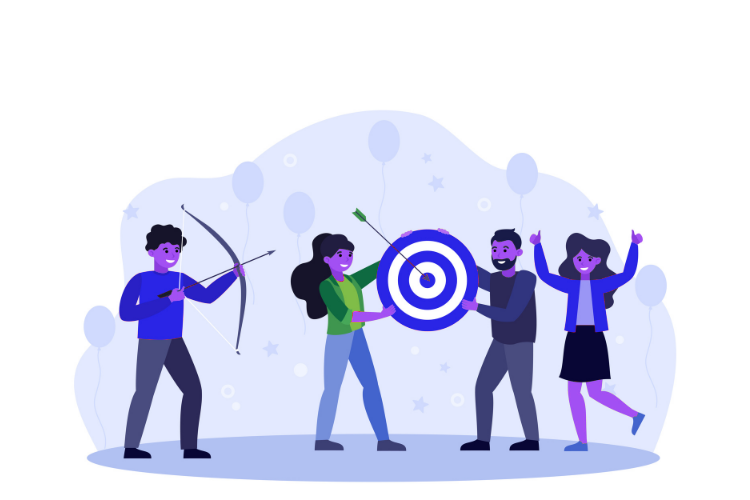 You need to nurture your Ex-client base as well as your existing customers. For that, you need to retarget your Ex-customers also.
As they have already been your customers and know you better. Here the plus point is, it is easier to generate leads from your Ex-customers than to acquire new leads.
Also, you need to maintain relationships with your previous customers as well and LinkedIn is the best platform where you can stay in touch with them.
By following this tip you get to generate leads using LinkedIn through your Ex-customers also.
Read More: 13 LinkedIn Marketing Hacks to Grow Your Business Beyond Your Expectations
Write Content That Initiates Conversation
So, you have perfectly optimized your business profile and reached out to the relevant audience.
Now the third step should be what?
Write content that provokes them to initiate a conversation with you.
To write such content keep this thing in mind; Don't write what you want to show your audience but write what your audience wants to see"
1. Give Them Something To Talk About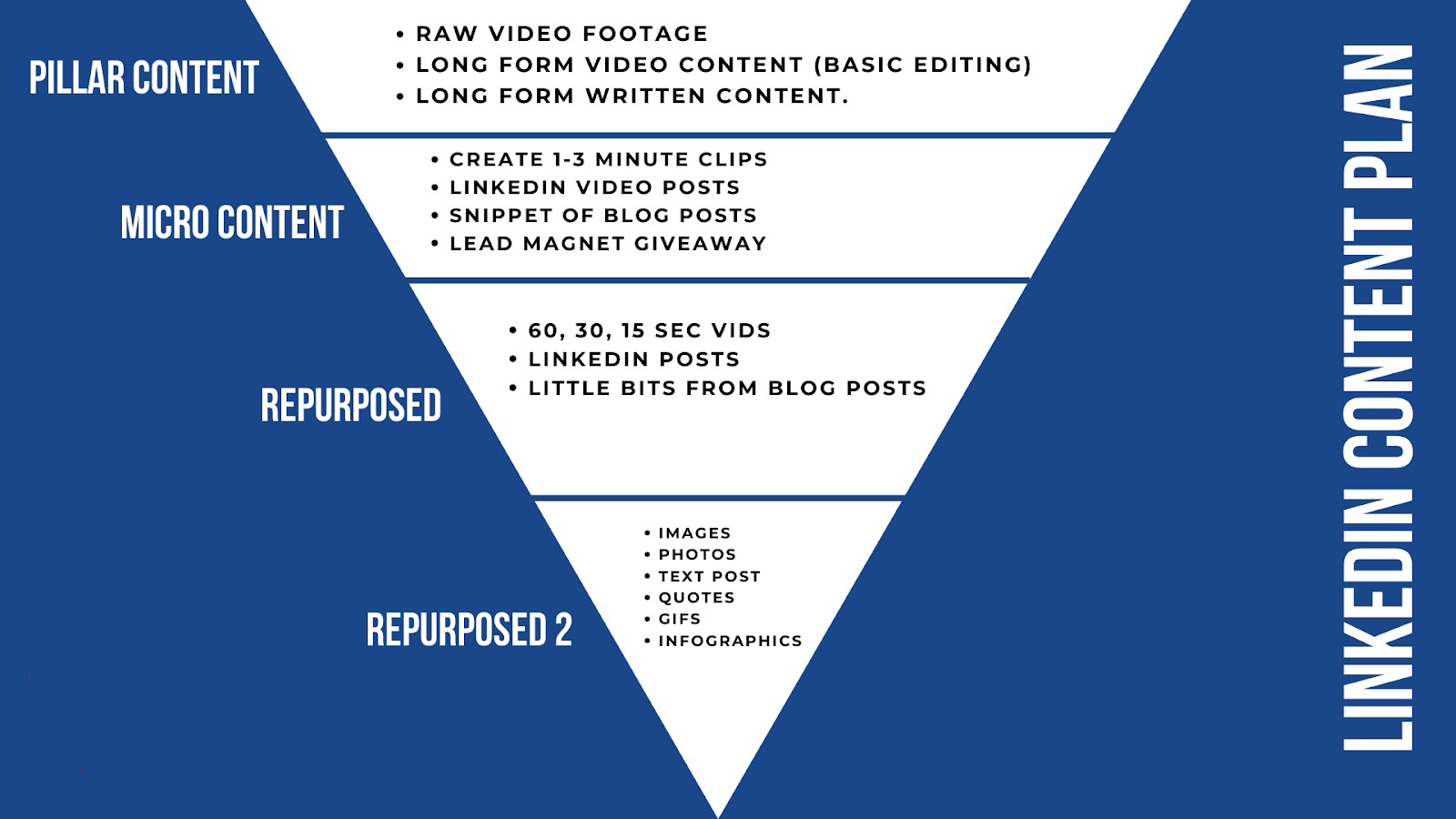 While writing content, you must have the objectives and ideal persona in your mind; then write because then you would create better content.
As you would have a better idea about what your reader wants from you and what are their pain points.
After you have your persona, then provoke 'Call To Action', so they may contact you as soon as they finish reading the content.
After you pinch them at their pain points, they would start contacting you for your services or product, give them solutions and turn them into customers.
Read More: Tips On Creating Content That Sells Your Products Naturally
2. Honour The Accomplishments Of Your Employees and Clients
When you see an employee of your company achieve something or get promoted, mention those achievements on your LinkedIn page.
It builds more trust in your brand. They get to know your executive more!
Mention and honor your clients on your LinkedIn Page. It sparks your company.
After all, you have worked on your client project, why don't show the whole world what your client has achieved with your services.
Proudly show and honor it.
And once, your target audience sees this, they will also acknowledge this and contact you for sure to be your customers.
Because your target audience wants to know about your on-going projects and the way of your working.
So, keep them updated.
Read More: How LinkedIn Can Be Used to Expand Your Business Online?
Try To Build Healthy Connections
Building healthy relationships are really very important and especially in business when you are trying your best to get leads from LinkedIn.
Send A Personalized Message With Connection Request
If you have personal profiles for generating leads on LinkedIn, then this point is just for you.
And, if you don't. Make a personal profile as profiles have some functions and features that business profiles don't.
So, it would be beneficial for you if you use both a personal profile and a business profile on LinkedIn.
When you just send a connection request without a message, maybe they accept the connection request or maybe they don't.
Maybe they accept a connection request when they see your profile is fully optimized and attractive.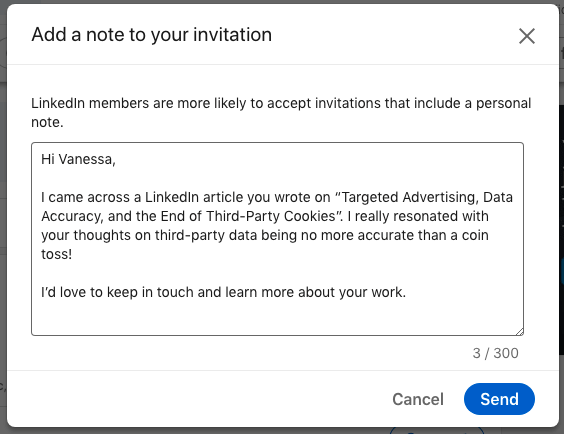 But when you send a connection request with a personalized message that doesn't look spammy, the chances are they will accept your connection request.
Let me give an example of what your custom message should look like…
"Hey, (your connection's name) I saw you have been in the website development industry for more than six years now, I am very impressed with the work you have done on A, B, C. I thought it would be great to connect."
What would be the reaction of the person who read this message?
He would immediately accept your connection request after seeing this message and build long-lasting business relationships with you.
Or may become one of your clients in the future.
Track The Performance Of Your Posts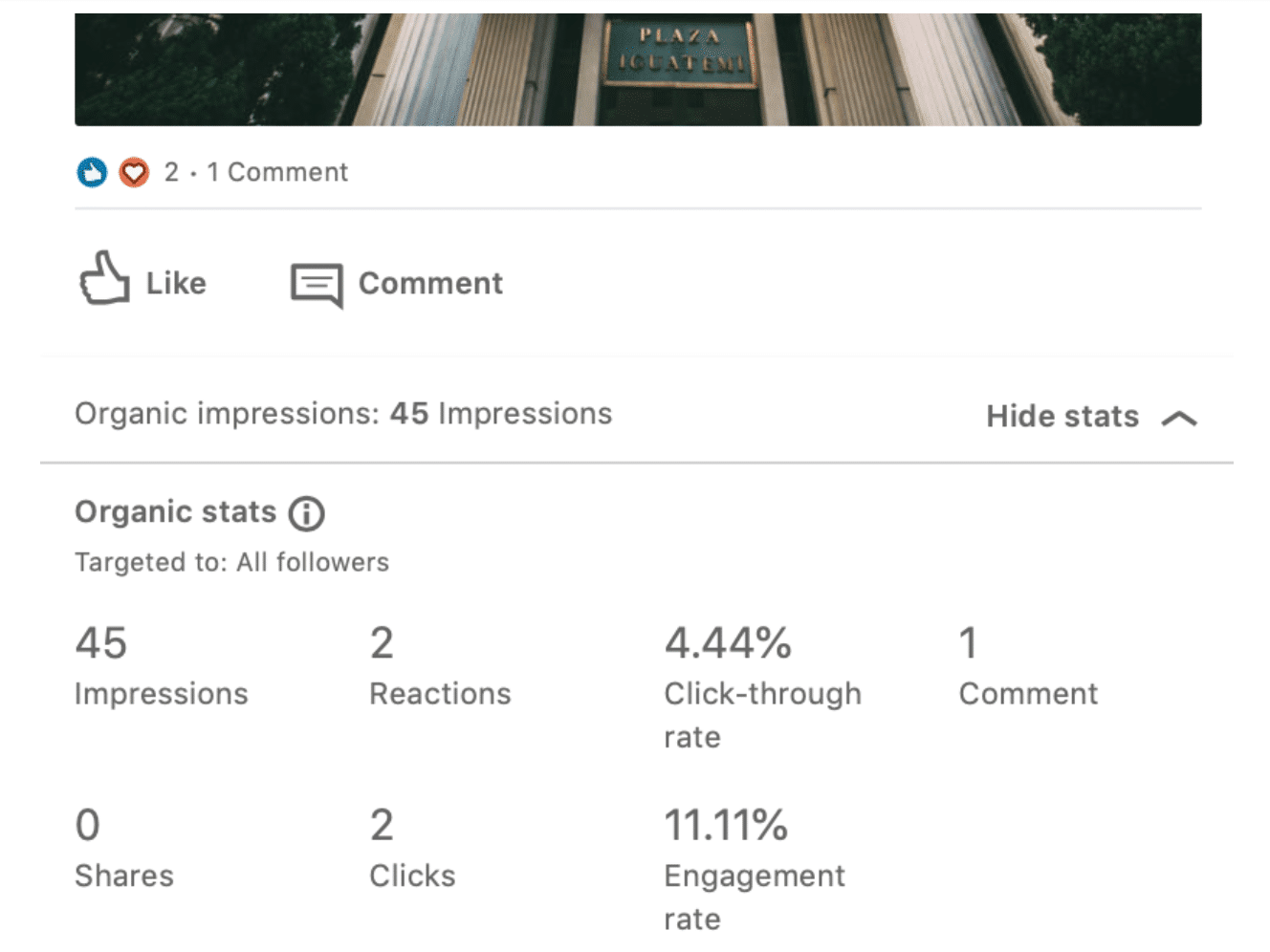 Tracking the performance of your content is very important when it comes to generating leads on LinkedIn.
Because with the help of analytics you can understand where you are going wrong and what you need to improve to grab the attention of your target audience.
For tracking your performance you need to have a premium version of LinkedIn.
If you don't have a paid premium version, then don't worry! You can still track your data but with the paid version you could get a better analysis.
After you track your performance, analyze where you need to make enhancements and then retarget your audience.
And, once you retarget your audience by working on your weaknesses and repeat the process again, the chances are you would be able to generate leads using LinkedIn now.
Because now you have come up with double power.
Read More: Generate More Leads & Boost Website Conversion Instantly!
Conclusion
So, here are the five tips about how to generate leads on Linkedin. I hope these actionable strategies will help you generate leads that will help you acquire more customers and enhance your revenue.
However, if you get stuck at any point or don't understand anything, you can leave a comment below in the comment section.
I would be happy to help.
Best Of Luck and Happy Reading!
FAQs
Question.1 How To Use LinkedIn For Generating Leads?
It is not as difficult as it seems, you need to target the right audience, attract them towards your brand, make good connections with them, and sell your products or services to them.
Question.2 Do I Need To Get The Premium Version To Get LinkedIn Analytics?
No, you don't need to get the premium version to get basic LinkedIn Analytics, but if you want to go further and want more data than basic, then you would need to buy a premium version.
Question.3 How Would I Reach The Relevant Audience Of Mine?
Well, for that you can use LinkedIn demographics to filter exactly what kind of audience you want to target. Also, you can join the groups where your target audience is already in.
Question.4 Do I Need Paid Promotion Along with Targeting My Audience?
Well, It depends. You will get enough leads by applying the tips I have explained above. Still, if you want to go for paid promotion then sure, you may proceed.
Question.5 How Do I Write A Content That Initiates Conversation?
For that you should have good writing skills along with a better understanding of your target audience. If you think you can't do that on your own then, hire a content writer for yourself.