Business officials and marketers adjusted their system with tech upgrades.
To survive the worldwide pandemic disaster, business authorities and marketers upgraded their systems and implemented Artificial Intelligence in marketing along with relocating their workplaces to home desks.
This was accomplished by working from home, utilizing official resources, and doing data analysis while maintaining security.
Now, the only thing that remained constant in these uncertain times were "the constant changes" occurring in the digital arena. Constant adjustments or improvements in Google's data analysis and shifting algorithms proved this.
Google prioritized user experience and the ranking factors in SERPs, with regular analysis by Panda and Penguin, the digital landscape has become a battlefield for digital marketers.
In short, the businesses have to evolve and upgrade accordingly through Search Engine Optimization to keep standing in the global markets.
Semrush stated in a report that,

"86% of CEOs say AI is mainstream technology in their office in 2021. 48% of companies use data analysis, machine learning, or AI tools to address data quality issues. In 2020, 39% of large organizations planned to invest in AI technology"
The optimization is for the satisfaction of basic metrics that would help to attain the appropriate amount of traffic for a business website and the conversions would result in revenues for the same.
Best example of this change is the global transformation of the Facebook company's title to "Meta".
This has not only been a title change but has taken the use of Artificial Intelligences (AIs) to a whole new level and now many big marketers are taking the same opportunities to understand Artificial Intelligence.
This is the best example you are going to see of Metaverse Marketing.
The first thing you need to know is that AI is here to stay.
But that's not all.
In order to conquer the digital market through SEO automation, marketing of AIs tools has started with an uproar.
But the question remains: What is Artificial Intelligence?
Artificial Intelligence or AI technology is the ability of a computer or a robot controlled by a computer to do tasks that normally require human intelligence and understanding. So, you have a machine performing tasks with no cost while excluding the cost of AI itself.
AIs are basically "intelligence agents" designed to speed up your workflows while maintaining the level of precision and accuracy of data and analysis. Some recent AI SEO software such as Alli, Can I Rank, etc are for automated keyword research.
And such AI features make an important asset for marketers as the AI SEO tools impact the digital marketing world greatly while reducing the cost and labor. Let's see how.
AI Tools Impacting SEO
Search Engine Optimization (SEO) helps you to build visibility online and keep attraction among users and prospecting leads.
Marketers constantly improve their website, its content, and a variety of other elements to keep the user experience in check while keeping the search engine algorithm in check too in order to reach the first SERP.
As most times aspects of a website such as On-page and Off-page SEO are handled by different experts within a business which is an ongoing process till date. So, the need of AIs for data handling, processing and updating becomes necessary.
According to builtin,

"NLP and machine learning have the most practical application in SEO because search engines lean on both to understand web content and promote it to searchers."
The above point directs you to the requirement of Natural Language Processing (NLP) AI because of Google's method for better understanding the important keywords or phrases on a page by examining the text around them.
Now, this ability helps in understanding a page's structure for decision making of sentence formation, content building and lastly language context comprehension.
Let's list some features of SEO intelligence that are impacted by AI powered site search and marketing.
Local SEO
Local SEO is part of SEO strategy where AI marketing helps in automation of SEO features such as SEO audits, built citations (yelp), and managing GMB (business profile, google posts and monitor inclusion in local packs).
This helps in local optimization, that is search engine visibility of your agency within searches, and maps.
Did you know that, as per the socialmediatoday,

"97% of search engine users searched online to find a local business and 72% of consumers who searched for local businesses end up visiting stores within 5 miles"
So, Local SEO automation is essential to audit, build and manage the feature of Local SEO such as on-page, GMB, citations and reviews as given in graph below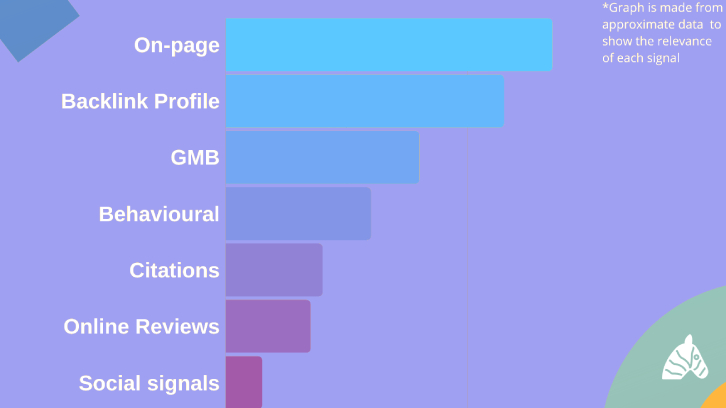 Some Local SEO automation software are Moz Local, BrightLocal and others which apply SEO intelligence through AI tools.

Content Strategy & Optimization
The title, outline, keyword research, competitor analysis and even content writing format and process are all part of the Content Strategy, which is a process to achieve the goal of high quality content within blogs, emails, Ads and posts.
Now the production of successful content requires a content marketing strategy which is time-consuming, tiring and requires expertise.
In a 2021 report generated by SmallBizGenuis states that,

"65% of marketers find it challenging to create engaging content that also ranks well in search results."
The automation of Content creation with the help of AI Tools such as HubSpot provides a time-saving environment in this fast moving market.
The AI SEO software generates data, analyses it and creates personalized feedback (such as in Yoast) on created content. This helps in better SEO, the prospecting of customers and engaging customers becomes painless as shown in the graph given below.
So you can observe how a long process of content creation is shortened by the use of AIs and SEO automated data that directs you to a strategic and personalized content creation technique.
Some content AI SEO Software for content: Writesonic, WordLift, Jarvis (previously Conversion AI), Rytr.
Note: AI copywriting tools, Jarvis is the leading AI copywriting tool
Visual Content Creation
Visual content is especially image-based content that mainly includes pictures, diagrams, charts, infographics and videos. Some eCommerce marketers sell product visuals as compared to the one with written content and the additional reviews help in improvement.
As per the hubspot in 2021,

"The design, personalized and visual content is the biggest challenge for 23.7% of content marketers."

And as per the backlinko,

"37% of marketers cite visual content as their "most important" type of content"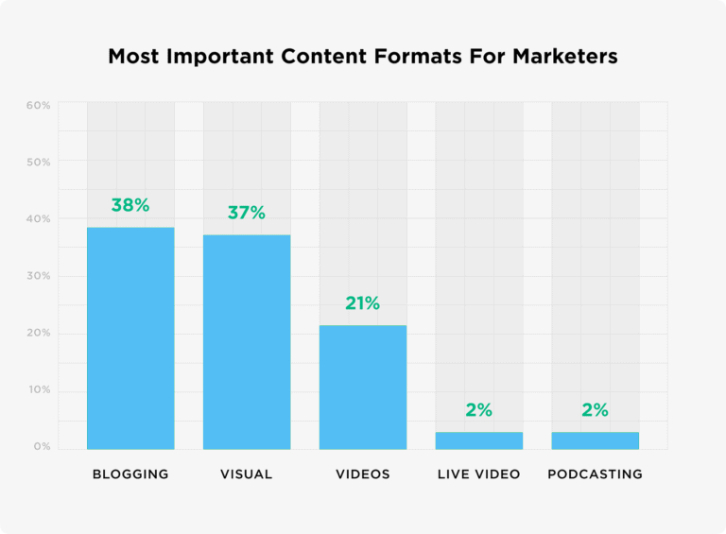 And so as of 2021, everyone knows the importance of Video as they provide backlinks, share and more traffic. So, their effectiveness and time-saving SEO intelligence can be automated through AI tools.
Some AI SEO softwares are Synthesia, rephrase.ai, ai.image enlarger etc.
1) You need to insert text because they are text-to-video makers, or
2) You need to fill in queries regarding certain features that you want within your videos.
Now most of these video-based AI SEO softwares has time limits on each, that ranges from 1 minutes to 15 minutes.
Though the mentioned AI tools do contain voice-enabled softwares but those that don't, you can use AI voice generators such as Murf.ai, Play.ht which have free versions too.
Mobile And Voice Search
Voice enabled searches through Google, Windows and others have been hyped since May 2012 with the arrival of Google Now.
The information was accessible with voice search and had opened the doors to the technical world of AI. This can be asserted in a report by Statista,
"It is projected that in 2021, 132 million people will use a digital voice assistant at least once a month in the United States."
According to this research, roughly one-third of the US population have used voice-activated searches in the last months. Even according to the oberlo data, "71% of consumers look for information via voice rather than typing."
You've probably heard of Siri, Cortana, Google Voice Search, Amazon Alexa, and even Google House, which are all AI-powered voice-activated systems that you're probably using right now in your home, on your phones, PCs, and other devices.
So. you see, we have already been affected by ai marketing, so using it for automation SEO.
These gadgets include SEO intelligence within their tools to provide better User Experience where users conduct voice search and take advantage of this advanced technology that many corporations have already invested in and are improving regularly.
Some AI SEO software examples are:
1) Amazon Alexa has allowed users to order pizza from Domino's or an Uber ride through voice enabled applications.
2) Google Voice Search in Mobiles and other devices helps you and provide services such as set alarms, calls, take photos, navigate and many more (see in picture below)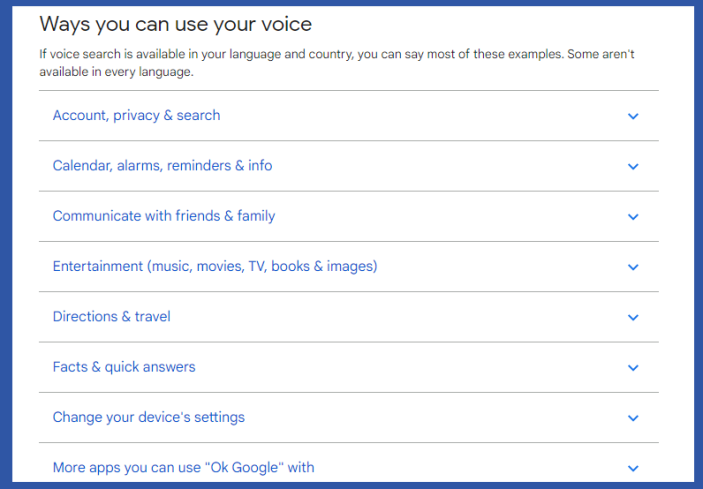 The requirement for AI crawlers by search engines, businesses delivering apps, and even windows employing Siri has already connected AI to practically everyone in the world.

Regular SEO Audits
SEO Audits are under website maintenance which is a very complex and time-consuming process. It works basically on provided data that is analyzed later by an employee.
With AI powered site search through softwares algorithms are analyzed to help in optimizing overall performance of the website by reducing errors of features, content or template and takes care of overall enhancements which may take a person days to accomplish.
So, you can let your SEO Audits be managed with AI SEO softwares because it spares your company hours of effort and days of waiting.
It takes a user to assess your website's links and check the relationship between your websites, content pages, and formulate a conclusion how everything affects your search engine rankings.
This is done in mere minutes or seconds by these SEO auditing softwares and accordingly actions are taken to improve these results for growth.
As per datasciencecentral,

"AI-based SEO tools like Semrush, conduct extensive site audits within minutes, if not seconds. These tools can provide you with a ready-to-use list of SEO issues that need to be addressed and also sort them out by priority."
So, you get all the required information through algorithms which speeds the process and enhances accuracy.
Such audits are necessary because they show issues such as broken links, duplicate content, and other issues that could harm a website's search success and ranking.
Some AI Tools are: Alli Ai, Can I rank.
Web Optimization
Web optimization is a complex matter in SEO which includes all tech and market related methods to increase traffic, engage visitors and help in converting them into prospects.
So, your AI tools provided by outrankings, Alli and others helps you to be SEO savvy while keeping in check regularly updated algorithms of Google to remain in the SERPs.
For example:
Your business provides content to other companies. This traffic won't come or engage with your website if your website's page loading is slow, it is non- responsive and various other reasons for leaving visitors are given below.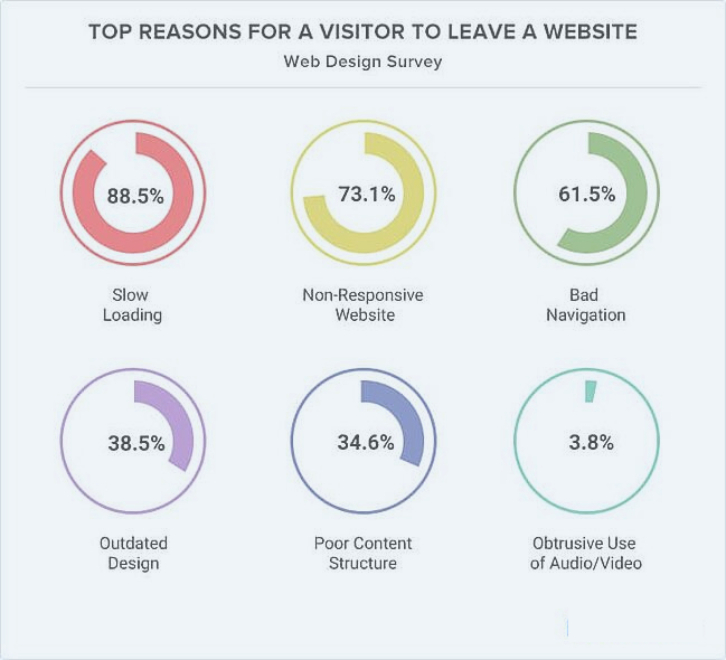 So, to interact with your traffic the content within your website isn't the only factor, you also provide an optimized environment where your visitors feel attracted to the services, engage with the content and much more.
All of which helps in conversions and increased revenue. So, your content, website, advertisement, social media and all other SEO based elements must always be optimized as per Google Algorithm.
But of course, for each of these elements, you employ a different person.
Take as for content marketing you hire a content writer, proof-reader, keyword research software and lastly a web developer to upload your content online.
Thinking about it, each of your employees requires payment and that could cost you a lot as compared to the software which would require monthly/yearly pay while achieving a team level job.
This basically costs you nothing compared to the process of content marketing that needs time, like-mindedness and proper execution of each step.
Here, AI essentially reduces your cost and speeds up your work saving you both time and money with the help of enabled algorithms that studies your traffic and visits so that it can customize for user experience. This would improve your ranking on search engines.
The flowchart below shows the impact of technology though only for content creation process by technology taking roles and decreasing labor costs (from right to left)
Also, the algorithm keeps on changing accordingly to help in the creation of elements such as blog posts, videos, service details, and direct services. Making it particularly appealing to your customers.
Let's see, chatbots, which are a recent addition to eCommerce technology. They provide 24/7 services making it useful for around 67% of customers using them. Look at the picture where again the device optimization has been pointed out.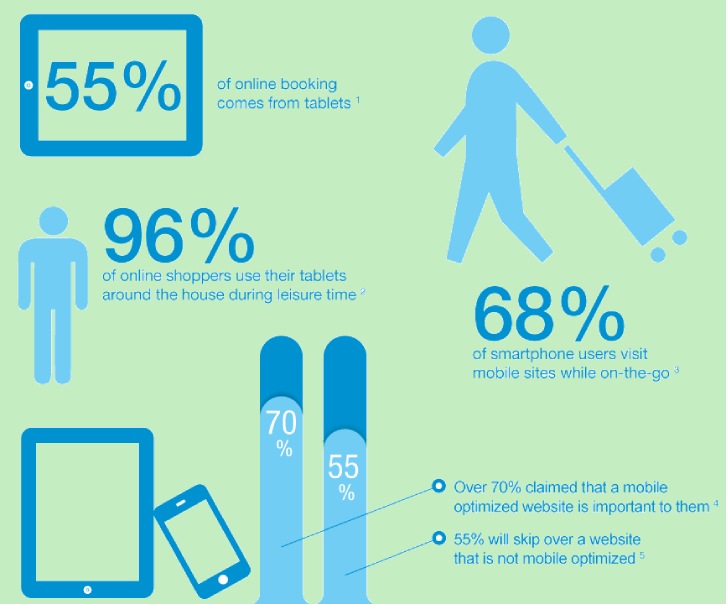 In brief as per another statistical report,
"The AI use cases that mostly led to cost decreases within organizations are optimization of talent management, contact center automation, and warehouse automation."
AI helps you reduce elements that decrease your Google metrics by providing data and taking steps to change the element according to that data.
Some such AI SEO Software: Acrolinx, OneSpot.
Improving User Experience
User experience is a key metric measured by Google bots and algorithms to rank a website and improve your organic SEO traffic. So, using AI SEO softwares basically helps you provide this by
1) Personalized User Experience
2) Smarter Content
3) 24/7 Undisturbed Work
4) Customer Support
5) Using Internet of Things (IoT) for better User Experience
These features are just some of the elements that an AI SEO software provides.
Look at the diagram below which shows varied AI Tools such as Airbnb AI, Watson, Tensor Flow, etc.
Let's talk about Chatbots which are the best examples of such interactive AIs. These are used by various eCommerce websites for travelling, manufacturing, healthcare, etc in recent years.
These are particularly used for solving queries, paying bills, helping transactions and 24/7 support for customers, some of the features stated above.
As per a statistics by Userlike states about customer interaction which is that,
"68% of consumers like chatbots because they provide quick answers"
Another statistic states that,
"In 2022, Gartner predicts that 70% of white-collar workers will be interacting with conversational bots to speed up their work."
So, seeing as many eCommerce websites already use AI for user interface, taking steps given in the pic below
So, you should also dive into this new technology and take advantage of the services it can provide to optimize your business.
Some AI SEO Softwares for better user experience are given below as honorable mentions.
AI SEO Softwares
In an article of 2017, Forbes former contributor, Louis Columbus states that,
"75% of businesses and companies stated that AI will allow them to move into new businesses and ventures."
Now, by 2022, businesses such as ecommerce and technology (for example Amazon) have moved into the business of education and are enabled to create their customized curriculum through variations of AI tools.
This has been proven true with usage of AI all over the world,
"In 2020, there were 4.2 billion digital voice assistance used worldwide which is expected to be doubled by 2024 and reach 8.4 billion."
Some AI tools of the decade are:
Alli AI
Recently invented AI SEO Software, Alli AI provides control directly by automating the process of SEO and optimizing your website.
Founded in: Dec 1, 2017
Founders: Kyle Duck
Pro:
– Link indexing tool established
-Automated keyword optimization .
– Level analysis
-Level analysis
– Link tips for marketing
-AI niche backlink recommendations
– Marketing plan per website
Cons:
– No recommendation on which images are missing the ALT tag
– Do not export the data into excel of the resources but have to do one by one
Price: Starting at $99/mo
Website: https://www.alliai.com/
Diib
Diibs is an AI SEO software that runs a detailed scan of your website by using an Answer Engine that identify and generate opportunities to grow your business. It helps you understand your current market worth.
Founded in: 2012
Founders: Daniel Urmann
Pro:
– Great for technical and non-technical SEO
-Easily transfer Google Analytic data in Diib dashboard
– Monitor top-implemented keywords and backlinks
– Discover different content and suggestions.
– Post update with new information
-Custom Alert to inform you of the changes in your website
– Performance of your business on all platforms at one place on diibs dashboard
– Discover new opportunities on the internet to advance business and ranking.
Cons:
– Finding Bad-backlink related to topic is difficulty
– Repeats some objectives
– Alerts delayed.
– Objectives shown are dependent on the search engine which may be useless to your niche.
Price: Free plan; Pro Plan starts at $29.99/mo
Website: https://diib.com/
CanIRank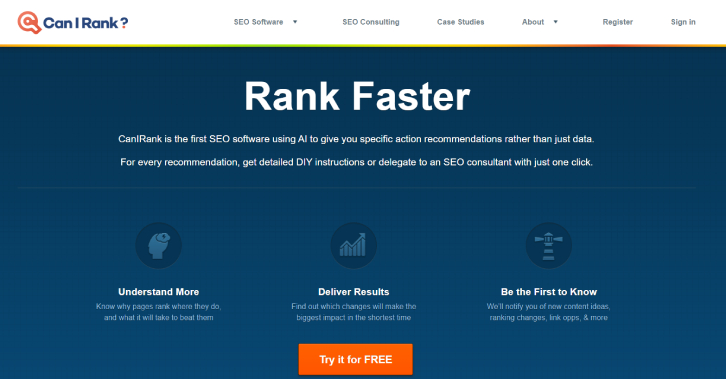 Founders: Matt Bentley
Pro:
– Ensure marketing improvements on your website
– Recognize opportunities to improve ranking
– Check keyword and website strength
– Data visualization and smart A/B testing
-Link recommendations and external integration
– Regular website and page reporting
Cons:
– Set up is a long process
-Limited free membership
– Slow to analyze keyword ideas for difficult scores
– Not for every pocket, expensive plans
Price: Free version; Free 7-day trial; Pro starts at $49/mo
Website: https://www.canirank.com/
BONUS: CTRify
The automation tools and technology come to the rescue for those overloaded SEO professionals that need help within your agency to manage time, people, and workload with the help of activated robots, AI SEO Softwares.
The core process of an agency's SEO Tools are limited to a specific area of work. But AI SEO agency software is not only about running a company today but also maintaining content marketing, Visibility, and rankings.
CTRify is able to generate up to 40 articles on a set of provided keywords and topics.
It is an AI SEO Software that "CTRify WordPress Plugin allows you to generate SEO Optimized Content for your websites in seconds!"
Use:
– Website generator is a step-by-step process
-Fast internal linking
-Speed up your content creation process by 95%
– Produce Posts by giving a list keywords
-No human input needed
Price: 30-day Trial Version requires credit card.
Main Website: https://www.ctrify.com/
WordPress plugin: https://www.ctrify.com/wordpress
Conclusion
For over a decade using AI Tools such as Google voice search, Windows' Cortana, Iphone's Siri, the demand for AI SEO software has been at an all-time high today.
Regarding some of these SEO Agency Softwares such as Ahrefs, Google Analytics though reduces your time of consuming processes such as regular SEO audits, but they are still operated by a human asset which as a by-product increases the cost of SEO audits alone.
So, the AI SEO Tools such as Alli AI, outranking.io, can i rank and some others discussed above can help you with the automation of your website, its content and it audits while maintaining your SEO through changing the data.
For more marketing tips and services, you can schedule a free-of-cost 30-Minute Strategy session with our experts. In this call, our experts would discuss your business and provide you with the free strategies that you can use to boost your sales and revenue.