How do you promote your blogs?
Do you just put that on social media and hope for the best?
Most people do this but alas! It doesn't work like that until and unless you have millions of followers.
And of course, not everyone achieves that level. Until you get on that level, you must do something.
In the meantime, why not try some of these ideas. Most are free, so what have you got to lose?
So, here in this blog, I have brought you a blog about 10 proven ways to promote your blogs.
And these ways will definitely give you more eyeballs on every blog post you publish.
So, let's get started
Give Priority To Subscribers
Your subscribers are your real followers. They are the ones who are truly getting benefit from your posts, and that's the reason why they are coming back.
Email marketing is one of the easiest and most direct ways of reaching the people who are interested in your content. If they visit your blog and opt-in to receive emails from you then you can be sure that they are interested in hearing more from you.
If your readers receive each email as a direct note from you, it can be truly helpful in building a relationship between your blog and your readers.
It is definitely the easiest and one of the most important ways to promote your blogs. Do you know 89% of marketers use email as the primary channel for generating leads?
So, just think about it.
When the marketers are using Email marketing as the primary channel for marketing then, why can't you use it for promoting your blog?
Believe me when I say that it will work for you in the same way that it does for marketers.
Social Media Marketing
Social Media Marketing helps to promote every type of content, no matter if it is from a blog or an e-commerce website.
You just need to select 2–3 platforms according to your niche, from where you can get most of your targeted users.
When you share a blog post, say on Facebook or on LinkedIn, write a message in your own words about the post to encourage your audience to read it.
You can also join Facebook groups or LinkedIn groups relevant to your niche. These are good platforms to gain recognition for both yourself and your blogs.
Also, you will be shocked to know that around 92% of marketers use social media as part of their marketing efforts.
Source: coschedule.com
Now the question is, why do you want to promote your blogs? To stand out from the competition. Right?
So, there's a thing that can help you in standing out of the competition is social media marketing.
Note: Use hashtags with keywords relevant to your post and add them to your posts. These hashtags improve the findability of your blog.
Attract more customers with 10 Proven Ways To Promote Your Blogs

Answer On Quora
Don't think Quora is just an answering platform, it's a lot more than that. It answers relevant questions and provides a link back to your website if you have something related to it.
And believe me, it's not that difficult.
First of all, You must pick the right question for the topic you have written about in your blog. Look through the list of questions until you find one you can answer confidently.
You can choose questions that haven't received a response yet or have received only one or two responses.
Or you can choose to Look for queries that have a lot of upvotes. The number of upvotes indicates that the queries have received a lot of attention. Many exceptional Quora answers become viral, with tens of thousands of people reading them.
Once you have found out the right questions, the second thing that you need to do is, provide relevant answers.
Answer the best way you can.
You can keep some things in your mind while answering the questions like,
1. Be specific about the topic.
2. Be focused.
3. Follow the intent.
When you move forward with this strategy on quora, it will definitely help you promote your blogs.
Outreach Through Email
Do you know that almost 92 percent of outreach emails sent are overlooked?
So, it is good to send the right type of outreach emails that not only help you achieve your objective but also focus on building relationships.
Now the question that might be buzzing into your mind is, "What is Email outreach?"
For your kind information, Email outreach is the process of getting in touch with others through Email.
The goal of Email outreaching is basically to promote the piece of content that you share.
This is exactly how an Email outreach looks like.
If you are wondering about does Email outreach really works?
Then, the answer is yes.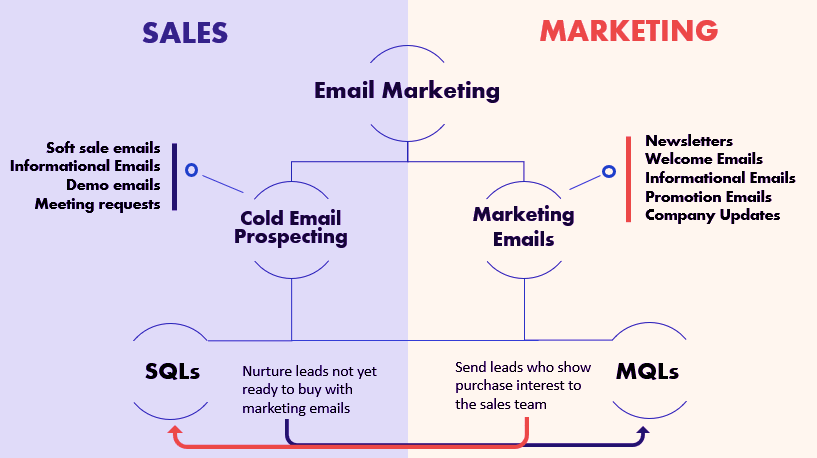 Email outreaching works but the condition is, you need to send the right piece of content to the right person.
You cannot send an article containing information about promoting your business to the ones who have nothing to do with business.
I hope you have got the point of sending the right mail to the right person.
Go With Blog Commenting
I know you might be thinking that, "what is this new term called blog commenting?"
Well, it's not new.
Blog commenting is an action taken by blog viewers and visitors to leave comments on blog posts in the form of questions and blog authors might respond back to your comment.
This is the simplest method for promoting a blog. All you have to do is go to a website in your field and choose an article that is relevant to one of your articles.
That's how you can easily promote your blogs through blog commenting.
Many blogs allow you to post a comment that includes a link to your own blog. You may bring your blog in front of individuals who are interested in your issue if you leave helpful comments on blogs relating to your topic.
It will only harm your site if you leave bad comments on blogs trying to get your name out there. Furthermore, the blog owner is likely to eliminate low-quality comments anyhow.
People are more likely to visit your site if you make a valuable remark since they want to learn more about what you have to say.
Guest Posting
Another way to promote your blogs is to write guest posts.
Though it's the oldest form of promoting your blog, it is relevant and successful today.
For guest posting, you need to reach out to bloggers with the same niche as yours, and believe me, it's a win-win situation for both parties.
To write a guest post, you simply need to contact other blog owners and offer to write a post for their sites.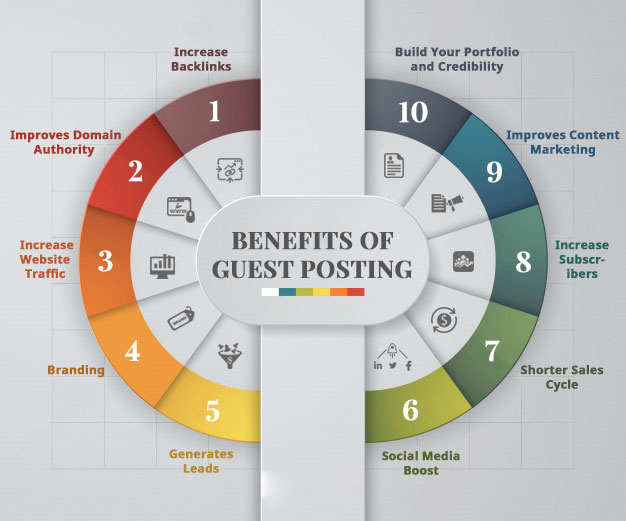 Write a guest post on the topic you have already written a blog about and get a backlink.
Not all bloggers are open to this idea, but if you can find a few, it is a great deal for everyone.
You provide them with quality content, and in return, you put a link to your blog on that post. If people enjoy your guest post then they are likely to visit your blog to read more great content.
Guest blogging, on the other hand, is time-consuming. You should spend time crafting high-quality guest blog pieces in addition to sending outreach emails to writers in your niche.
After posting your content for guest posting, you can even promote your guest posting blog like,
1. Promote on social media.
2. Submit to Reddit.
3. Mention influencers
That's how you can use guest posting to promote your blogs.
Get Your Blog On Social Bookmarking Sites
Social bookmarking sites are excellent platforms to share blog posts with new readers. When your content is listed on or shared through a bookmarking site, it can result in a massive increase in traffic back to your blog.
To start with this blog promotion method, bloggers need to choose a platform to engage and submit their content to that site. Make the article stand out on the news feeds by using attractive graphics.
If you are new to the world of blogging, you might not know much about the promotion process.
Well, after watching this video, you might have a good sense of what can be done for effective blog promotion…
In any case, now that you know what needs to be done to promote content, why not put these tips into practice, and see how well they can work for you!
I Just have a question for you in the end… What kind of methods do you use to work well when it comes to promoting blog posts?
Let me know in the comment section below.
If you want to improve the quality of your blogs. Check out the link below to get some Expert Tips for Writing Quality Blog Posts to Attract Visitors.
Some of the best examples of book marketing sites are Pinterest, Reddit, and pocket. Reach Out To Influencers
Reach Out To Influencers
Reaching out to influencers in your field is one of the most promising ways to market your blog, but it's also one of the most time-consuming.
To make an influencer respond to your outreach email, you must first establish a connection with them before asking for a favor.
As previously noted, linking to influencers' blogs or social networking sites in your blog articles may be beneficial, as it can help you develop a long-term relationship with them.
After that, you can ask them to promote your blogs. See it is that simple!
That's how an influencer marketing strategy can help you promote your blogs.
Note: Verify emails while working on your outreach effort to improve your email delivery rate.
Network On Similar Blogs
Many bloggers have ignored leaving comments on other sites because they feel it will have no impact on their SEO results.
And, sure, they are correct: it will not. However, there are still advantages to posting a comment on a connected blog.
Leaving a comment on another site might help you catch the attention of other bloggers in your field and start building partnerships.
While this is a tiny step, it is still a possibility for getting your name out there without investing a lot of money or effort.
Conduct A Giveaway Contest
Giveaways are the best way to build excitement and attract traffic to your website, and they appeal to a wide range of people.
Most people enjoy the chance to win a gift, and you can make your giveaway go viral online by using smart giveaway advertising strategies.
You can use the LinkedIn giveaway to promote your blogs.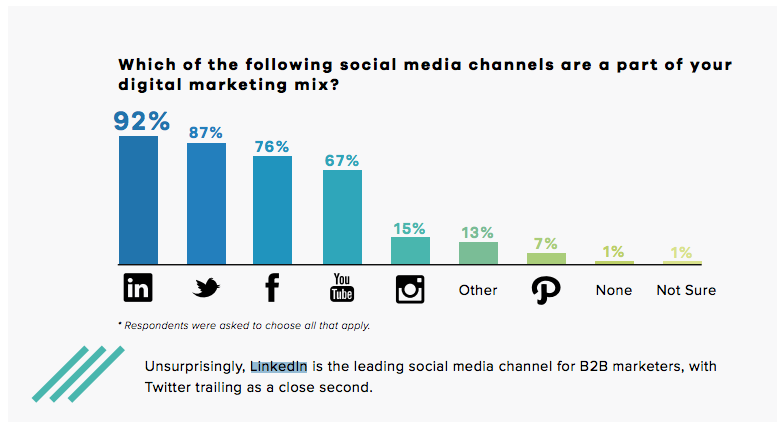 Running a giveaway on your business blog is the simplest approach to promoting your blog on LinkedIn. You may promote the contest on LinkedIn this way, making people visit your site in order to enter.
RafflePress is the most popular WordPress giveaway plugin.
It makes it simple for anybody, regardless of technical or creative expertise, to organize giveaways from their website.
Creating your giveaway is a breeze with its pre-made giveaway themes and drag-and-drop builder.
All you need to do is to make the visitors click on the action button of your giveaway.
Bonus Tip
In the end, I would like to tell you about some of the best sites for the free promotion of blogs. The sites I am going to tell you about are the best way to generate traffic to your site.
Those sites are medium, pocket, and substack. 
Believe me when I say those sites will definitely help you bring more visitors to your website and promote your blogs
Conclusion
So, we have learned one of the best ways to promote your blogs. All these are proven and effective ways to promote your blogs.
Blog promotion is one of the most important things that you can ever do for your website. Why? Because people visit your site by seeing your blog posts. They visit when they see you have something that is worth reading.
And that's how the traffic and ranking of the website increases.
For better results, you can call us for a 30-minute strategy session.
FAQs
1. How do beginner bloggers make money?
Earn money as an affiliate. Affiliate marketing is one of the simplest and most prevalent ways for novices to make money blogging. It is not necessary for you to have your own products or services. You just promote other people's items on your site, and you get a commission if someone purchases them.
2. What kind of blogs make the most money?
For making money, you can write blogs like,
A) Finance Blog
B) Fashion Blog
C) Travel Blog
D) Marketing Blog
E) Health and Fitness Blog
3. How to promote blogs on Google?
Ways to promote your blogs on Google;
A) Work on SEO
B) Get links for your blog posts
C) Use social media
D) Go with guest posting.
4. Can I advertise my blog on Google ads?
Using paid search marketing to promote your content expands your content marketing options.
Bloggers may use Google Adwords to produce advertising and gain sponsored traffic for their blogs, but there are certain limitations.
5. How many blogs should I post a month?
Between 11-16 posts a month is the goal according to several studies with some indicating 11.