In the SEO industry, things are changing rapidly and you just can't predict what's going to happen tomorrow.
Change is the only constant thing in the field of SEO. It means if you want to succeed in the game of SEO then you must keep yourself up-to-date with the new SEO trends and start planning from today for your next month's SEO campaign.
You must keep in mind that the strategy that worked for your website to rank on the SERP in the past, may not work in 2022…
So you have to be well prepared with the new approaches. It's time to consider the SEO trends 2022 that will play the biggest role in the world of Search Engine Optimization.
Do you know, Google is searched for around 3.5 billion queries every day? Huge competitions but in order to surpass the competition and take the golden staircase to the first page of Google SERP.
I have created a detailed list of the latest SEO trends of 2022 that you can include within your business strategies to reap the benefits of it.
Here are 15 SEO trends to boost your rankings in 2022.
15 SEO Trends To Boost Your Rankings In 2022
Optimize For Core Web Vitals
Core web vitals is a subset of Google page experience ranking signal. It's a Google method of measuring the quality of your webpage for a better user experience.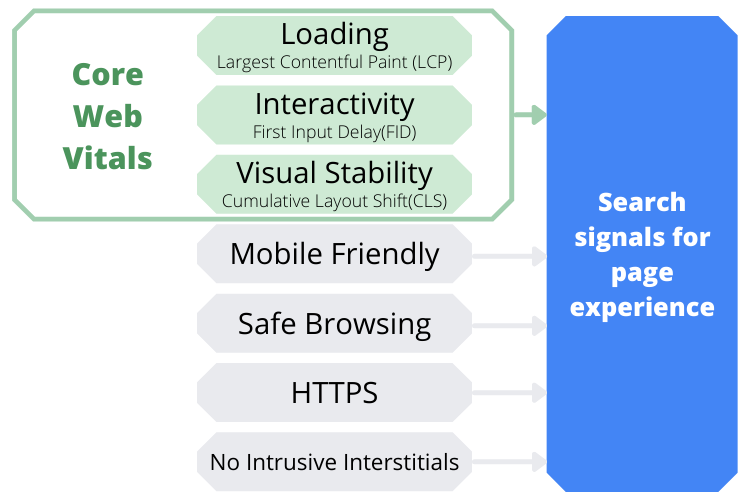 It consists of three major metrics which include largest contentful paint, first input delay, and cumulative layout shift. Core web vitals can help you to measure the key areas of improvement of your site for a better user experience.
Google's Core Web Vitals is all geared up to evaluate a web page's user experience in the context of its responsiveness, loading time, and visual quality, and digs further into a site's load speed by considering aspects such as:
The loading speed of a page's primary content
Amount of time webpage takes to become interactive
Unusual layout shift
Optimizing your website as per Google core web vitals can keep you ahead of a majority of your competitors who are not yet familiar with the latest and most crucial SEO trends of 2022.
Adapt To Automation
Artificial Intelligence (AI) and Machine Learning (ML) are quickly coming into preexisting standard business models, causing distress with the possibility of major change within the business world and the system by which they function. More automation will be included in the SEO process because of AI.
AI helps in better data analysis and therefore can easily help in automating complicated procedures.
Machine learning is a type of AI that improves its performance & makes predictions or decisions automatically without being explicitly programmed to do so with the help of data. With the availability and abundance of a huge number of data sources on the social networks linked to consumers, opponents, or industries, Machine Learning is anticipated to automatically learn from them on its own.
Including such automation can help you bail of difficult pattern generation and audience and market analysis tiring tasks and also help you stay ahead in the competition.
Focus On Passage Indexing
Passage indexing is a new feature of Google search results. Where Google extracts the relevant passage from any of the web pages as per the relevancy of the query, even if the page's overall topic is slightly different.
Natural language and long-tail search queries are the focus of passage indexing. Longer content, such as articles and how-to tutorials, are likely to benefit from this.
E.A.T.
Google uses E-A-T to provides accurate, truthful, and helpful information to its searchers. We have the liberty to create a website and publish anything we want on it.
You don't necessarily have to be a professional for posting about a certain domain, for instance, you don't have to be a doctor or have a finance degree to post health-related information or write about investment.
Although, this is a positive thing in some ways. It does, however, create a challenge for Google. It is a general tendency of people today to Google everything before making important decisions and relies on the information they find in search results.
To avoid any wrong information in such cases, Google strives to guarantee that such judgments are based on the most reliable information available.
E-A-T refers to Expertise, Authoritativeness, and Trustworthiness. It is based on the guidelines for Google Search Quality Rating to determine what is necessary for the quality content.
Expertise
Expertise is having the inside out knowledge of your domain. For example, if a person has no skills and experience in healthcare but put up blogs of their own philosophies and diagnoses of health-related issues is nearly impossible to rank higher than an established healthcare professional or vendor; mainly, expertise suggests if the writer is an expert in the topic at hand.
Authoritativeness
The goal of authoritativeness is to demonstrate that your website is an authority in your field. The number of backlinks you have from relevant, authoritative sites contributes to the authority of your site.
For example, if your website is an online fashion shop and fashion publications start mentioning your brand in their online articles and linking to your website, your authority will grow as search engines begin to recognize your site as recommended and trustworthy.
Trustworthiness
The term "trustworthiness" refers to how trustworthy your website is. This may be shown by having a safe domain that protects users' confidential info, as well as by receiving strong customer feedback.
YMYL
Despite the "M" in the name, YMYL sites are about much more than money. A YMYL page, according to Google, is any webpage that contains content that can have an impact on somebody's wellbeing, happiness, safety, or financial stability.
If you have a website that provides stock tips, the sites that carry such suggestions are known as YMYL pages. If you operate a mother blog that gives parenting advice, you'll find a lot of YMYL pages.
YMYL sites have found themselves in the limelight as a result of one of Google's most recent updates, nicknamed the "Medic" update.
Despite Google's statement that the upgrade was "holistic," a few industries suffered as a result of the rankings damage. The health and wellness businesses appeared to be the worst hit, followed by – you guessed it – YMYL sites.
Because incorrect information may harm individuals financially, physically, or emotionally, Google holds extremely high rating criteria for YMYL pages.
So, if you have a website that fits under this category, you'll have to do more than just optimize it for Google's search algorithm. You must ensure that Google's quality raters enjoy the content as well.
Focus On User Search Intent
Keep the goal of your work in mind before you go off on a trip in your vast scope of ideas. Stick to the questions such as, "How do you want your product and services or content to be seen by your audience?" and "What value will this post bring back to your company?"
There are majorly three types of intents: transactional, navigational, and informational.
Informational Intent: These are posts that are solely focused on delivering information on a specific topic, tool, etc. These postings must be detailed and extensive.
Navigational Intent: A navigational query is a search done by the user to find out the specific website in search engines. This means while doing their search they are very clear where they need to go without scrolling all the result pages.
For example, if someone searches for Incrementors it means he is looking to go to the Incrementors website.
Transactional Intent: In this intent, the user has the intention of purchasing something, downloading something, joining up or registering, and so on.
For example, my goal in producing this comprehensive guide is to provide information about SEO trends 2022, and this article is completely focused on that intent.
Similarly, you must be very clear of the intent both from the user and search point of view, this will help you provide the users exactly what they want not to mention you'll build a loving and trusting following.
Mobile SEO Is The key
Mobile searches are growing beyond our expectations in comparison to desktop searches. Globally, 68.1% of all website visits in 2020 came from mobile devices, an increase from 63.3% in 2019. Desktops drove 28.9% of visits.
This implies that many of your potential consumers will probably reach your content via mobile devices. Mobile SEO enhancements ensure that they can do so.
The goal of mobile SEO is to provide visitors to your website with an excellent user experience. It is all about ensuring that your mobile site loads smoothly and without glitches, as well as delivering useful information that suits the user's search intent.
It is necessary to have a perfect mobile site in today's mobile-first environment. Mobile SEO helps you to boost traffic from search results to your website.
Although various search engines exist, Google is the most essential when it comes to mobile SEOs. This is because approximately 95% of people use Google as their preferred search engine.
Read More: 20 Reasons Why It's Time to Make Your Website Responsive and Mobile-Ready
Create Quality Content
I'll try to explain it with an example, assuming you're a content consumer. You wish to start your own business and you're determined. The stress of not being able to pay your mortgages bothers you.
And while surfing through the internet you come across a handbook on starting a business, which has all the information from scratch to the advanced level in detail to help you clear all your doubts.
You'll perceive that website as an industry expert due to their quality content & come again & again to learn more about business startups. As a result, you'll start taking steps to create your own business.
That's why long-form content has become the hot topic in search engine optimization. A similar technique involves adding relevant keywords in the content organically.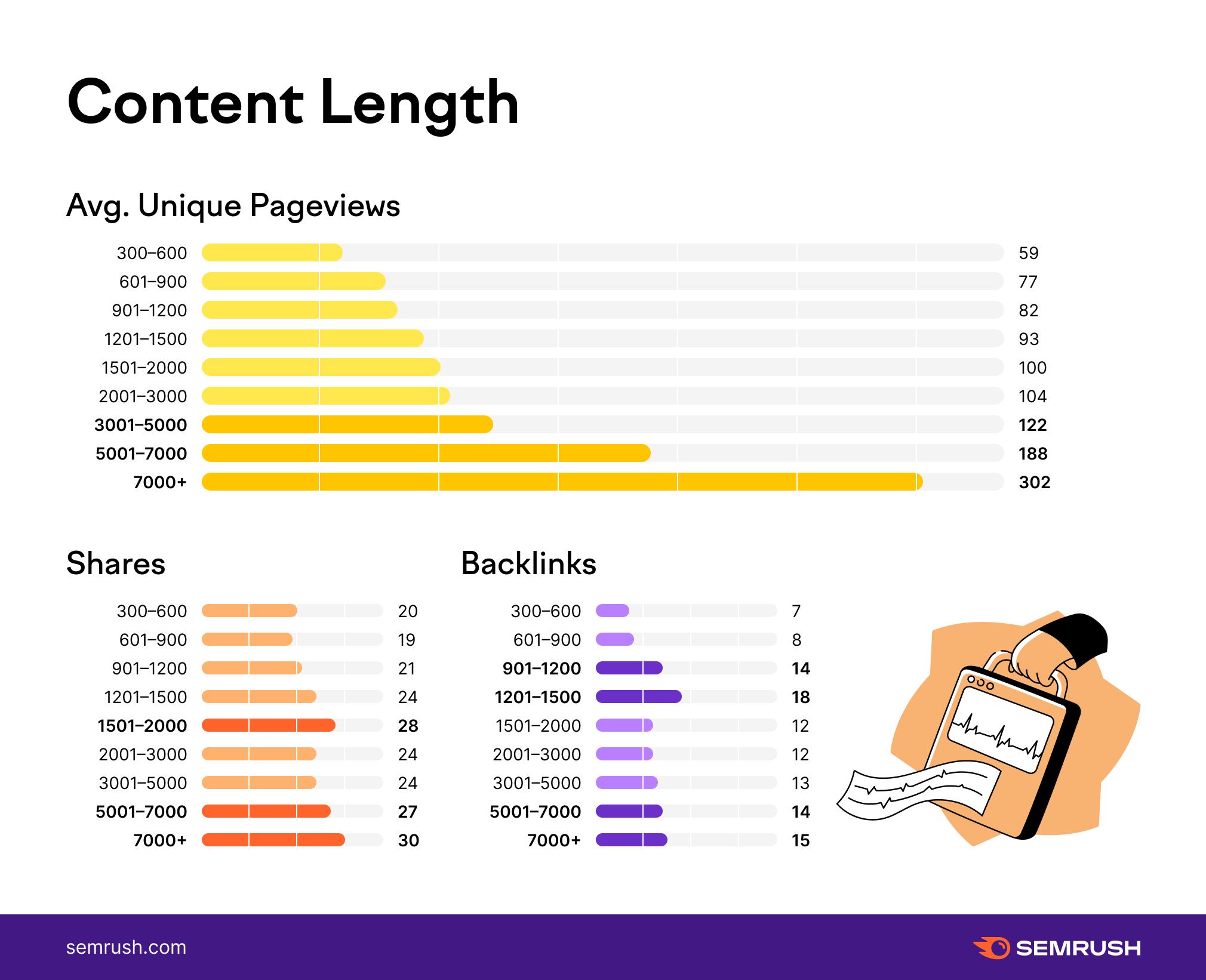 These statistics are enough to show the importance of long-form content within your 2022 SEO strategy.
Read More: Step-by-Step Content Creation Guide
Optimize For Brand SERP
The term "brand SERP" describes how your company presents to searchers when they put your brand name into the Google search box. The first impression that users get from your brand is a search result listing.
The CTR and conversion rate for your site are determined by this. This is simply why optimizing Brand SERP is so important for your 2022 SEO strategies.
1. Make Use Of Schema Markup.
Add the Scheme mark-up to your landing pages and content elements to represent your business as a company with a defined goal. Scheme Markup is a format that offers a thorough description of a web page (i.e. code added to you in your HTML).
2. Create An Optimized Google My Business Profile
It is your job as a business owner to let the search engines know about your company and its offerings. This is how search engines recognize and share accurate information with web surfers
Focusing on all of your business information such as working hours, contact number, services, pictures, reviews, and a direct map link, create the perfect Google My Business profile.
For detailed information: Complete Google My Business Guide
3. Improve Factual Accuracy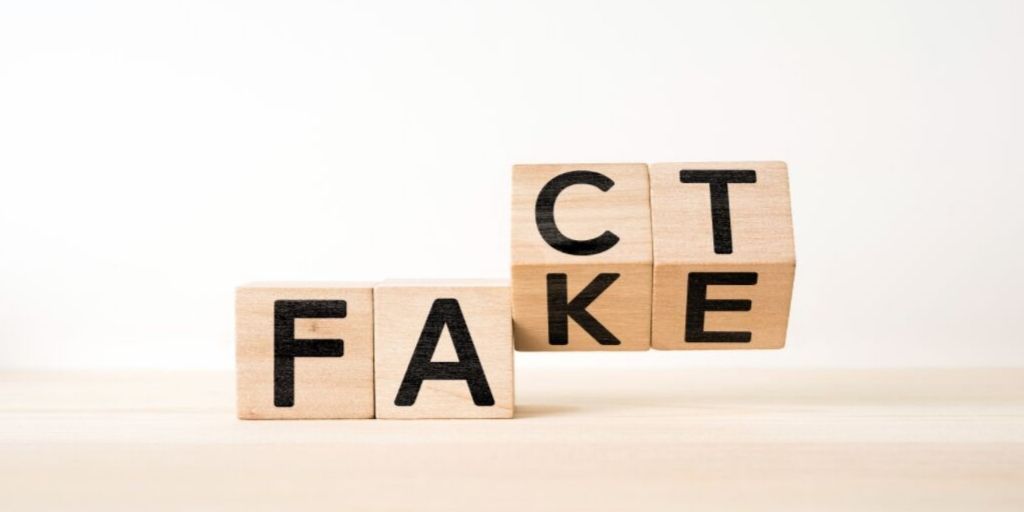 Google is sure on doing whatever is possible to improve the searcher experience. It is always working to eliminate misleading and ensure that web users obtain useful answers to their searches.
Therefore, Google will favor material that it believes to be factually correct. Furthermore, as a marketer, you have a responsibility to ensure that the information you are conveying is factually checked and correct in your knowledge.
Add Video Content
Adding video content is one of the most important SEO trends of 2022.
Videos have the potential to improve a company's digital presence, increase traffic and boost website ranks in the search engines results.
Investing effort and resources into video content creation can produce incredible returns from both the SEO and marketing perspectives.
Informational and engaging video material must thus be incorporated into your SEO campaign. You can't overlook the necessity for organic site visits because of the addition of high-quality video content by 2022.
Read More: Video Marketing – Truth & Answers
Optimize For Voice Search
What is easier? Typing or speaking?
Well, I guess speaking.
To improve the user experience with semantics, voice technology is another step in the right way In order to detect the speech and its elements, it uses Natural Language Processing (NLP).
Strategies For Voice Search Optimization
Enhance For Rich Answer
The majority of voice search replies include either a SERP snippet or a response from the top results. To achieve visibility, you must outperform this criterion for such answers.
Renew Your Content
The voice search seeks brief content. Because the search query is conversational, so should be the tone of your content. Furthermore, putting information into tiny fragments makes it easier to evaluate.
Use Long-Tail Keywords To Your Advantage
Because no typing is done, the user is more likely to search through the whole statement rather than a list of keywords. You can also get the list of 2022 trend keywords. 
People prefer to speak in a more "natural" way when using voice search, thus focusing on long-tail keywords is a must factor. You may do this by focusing on "how people speak."
What kind of questions would you ask? How do you think others will find your site if they have a question?
If you're experienced with long tails, this may be a bit more complex. In this case, it's more about human speech than keyword variants. Potentially, you'll need to target a wide range of variants.
Avoid Robotic Language
Voice searches differ from standard searches, they include a conversational tone in addition to keywords.
Even if your content has relevant keywords, it misses the element of natural language of the search query. Chances are you wouldn't rank for that voice search.
Work For Audio SEO
Audio SEO is the procedure to optimize audio content for the relevant search results in an extremely engaging and noticeable manner. Note the following marketing techniques that can come in handy with audio content
Ensure that content is engaging to listeners first time
Take into account device compatibility
Audio can lower the marginal cost of new content.
Google's Podcasts app transcribes podcast episodes automatically so that they appear in SERPs, where you could listen to them directly from the search page based on your keywords used within the queries, even when you don't know the exact title.
Customer And Competition Analysis
As a business owner, the biggest downfall you face is when you don't know your target audience or their requirements from your services.
The target audience is the potential people who discover, contact, and buy your service. You may choose to target channels, content, to which your audience is most responsive.
Once you have defined a target audience. This prevents you from wasting marketing dollars on channels that your target clients do not utilize or interact with substantially.
One of the effective methods for finding your target audience is by knowing about your competitors, for that you can ask a few questions such as:
Which audience are they targeting? How are they targeting? What are their main keywords?
Their flaws can make up for your strengths and vice versa. Keeping a keen eye for competitors' every move is necessary.
This customer-focused strategy may enhance customer experience, retention, and loyalty with flow-on advantages.
A competitive evaluation can help you determine how your industry works and find possible ways to outdo competitors. Conducting marketing research of your rivals might be challenging.
Use Structured Data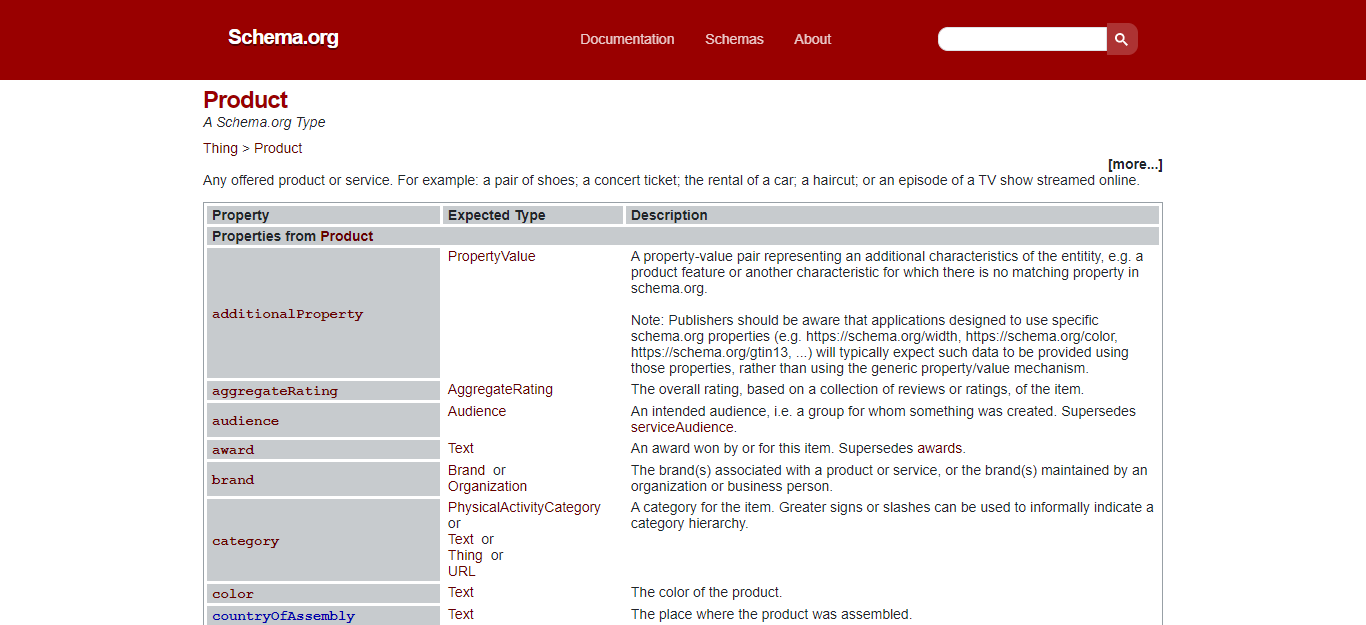 Structured data is a technique to describe your site so that search engines can interpret it more easily.
Structured data is helpful for SEO since Google can know more about your pages and your website, & as a result, help them to show the best possible results.
Using structured data is like talking to Google and explaining what your site is really about.
You can visit Schema.org to get the markup necessary for your specific page. For example, if you sell clothes on your website, you can include a snippet that shows what colors and sizes you have available. You should go to Schema.org/Product to see what options are available.
Take Advantage Of YouTube SEO
When you think about content, you probably think of websites, blogs, and social media postings. YouTube might not come to mind. But YouTube can help your Search Engine Optimization efforts and make your business more visible to a larger audience.
Here are a few reasons that can help you make up your mind to use YouTube as a medium for your business growth.
1. YouTube Is A Search Engine For Videos.
Being owned by Google, Posting on this site allows potential customers to locate you via Google search.
2. YouTube Will Introduce You To A Huge Audience.
With over 30 million visits each day, YouTube provides you with virtually limitless access to individuals who would not have come by your company otherwise.
3. You are More Likely To Receive Quality Leads.
You don't merely want web traffic; you want visitors who will become devoted clients to your brand. Mention a complimentary or special offer within your video to attract people who found you to keep following you.
4. Conversion Rates Are Greater With Videos.
According to research, videos have a 27% higher click-through rate (CTR) and a 34% higher web conversion rate than other marketing initiatives.
Conclusion
As a business owner, it is necessary to keep yourself updated with new SEO trends in 2022 for sustainable growth.
Understand that SEO's scope expands every day and climbing higher in SERP search results is not a cake. Optimization of search engines is a complicated yet important element of digital presence in online competition.
But if you apply what is being mentioned in this article results will definitely follow.