Are you one of those who despite having an awesome product or service still get less than 20% business from referrals or word of mouth?
And you are trying to figure out how to grow your business without burning HUGE money in marketing.
Do you know that 92% of individuals trust word-of-mouth recommendations, making it one of the most trust-rich forms of advertising?
And 76% of individuals surveyed say that they're more likely to trust content shared by "normal" people than content shared by brands?
That means the customer referral program is a must for your business.
Now the question is why would any customer of yours do that? Are you providing them something that makes them promote your product to others?
What are the things that you need to do to make them your brand advocate?
What is the exact definition of 'Brand Advocate'?

Let's discuss each query further in detail.
What Is A Brand Advocate?
A brand advocate is a customer who enjoys buying a product or service and then telling his friends, family, and coworkers about it. They do this because of Customer Loyalty.
The person who is a fan of a product or service naturally promotes it because he loves the product and companies do not pay a single penny for this.
Hence, this technique provides companies new opportunities to grow in their respective field. Though, it depends on the lines of 'Word of Mouth', but it is still very much in practice.
Companies can even identify their loyal customers and if they nurture them throughout the cycle of sales, they can be a valuable asset for the company as those loyal customers have the potential to be brand advocates.
Here, the marketing is done by Customer Loyalty.
If the company provides good services, then there's a chance a consumer can become a brand advocate.
88% of users rely on online reviewers made by other users and trust recommendations from friends and family members.

BrightLocal Local Consumer Review Survey 2015.
If you work hard to make your business a household name, brand advocacy will work for you.
Read More: How to Create a Buyer Persona- To Better Understand Your Customers
14 Secrets of How to Turn Customers Into Brand Advocates
Magic Lies Within Your Product
Before you turn your customers into brand advocates, you first need to understand the core value, the magic of your product.
Whatever product you are selling you need to have a clear understanding of the core value of the good you are selling. You must define that "Aahaa" moment for your customers.
You need to have a true understanding of the 'value proposition' of whatever that you sell.
For Example, when Dropbox came,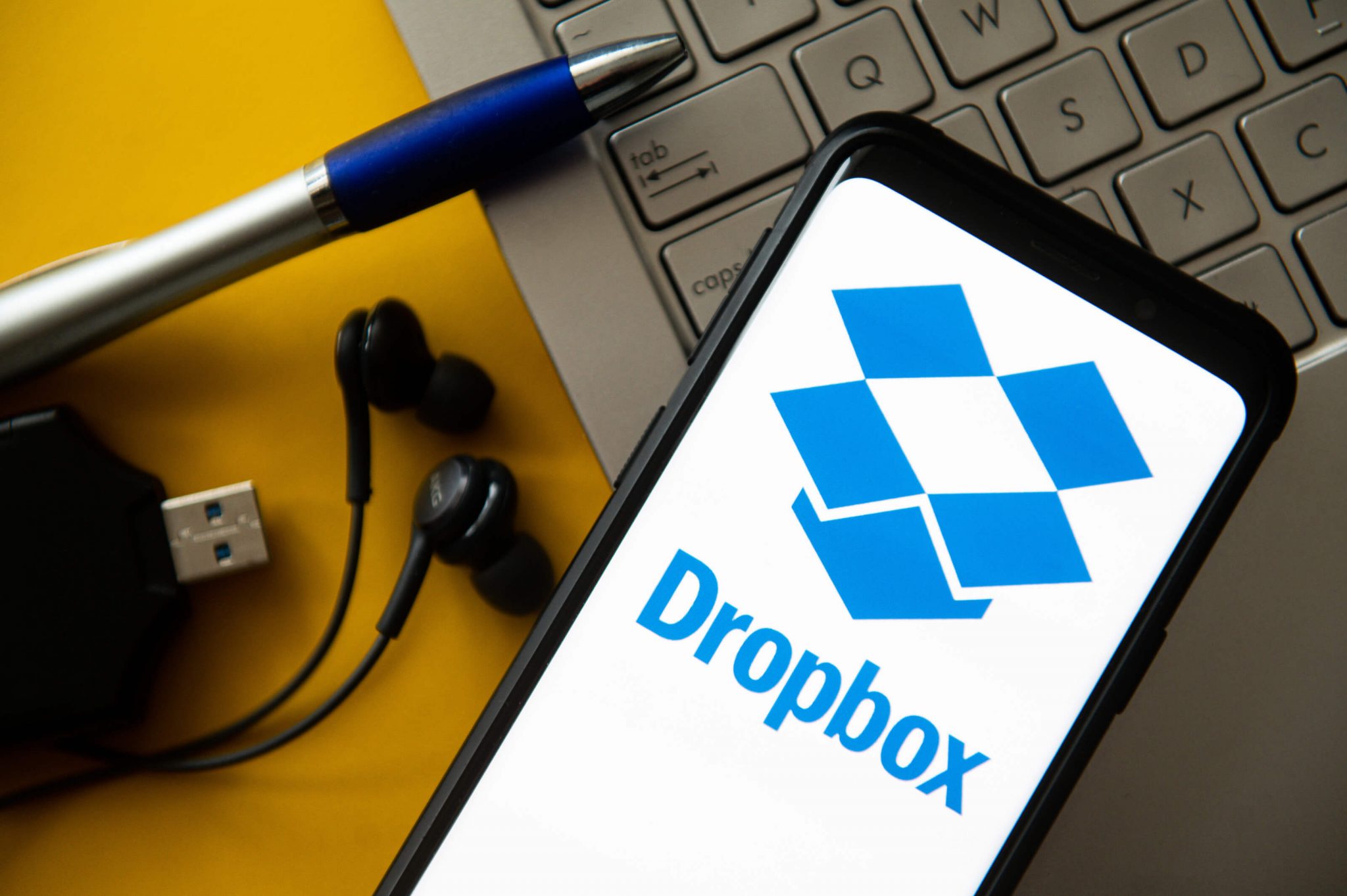 People used it. The very first time, people shared the file with others and it worked. People were able to upload a file or download and share it with multiple people.
That experience was the "Aahaa" moment.
Also, create value for your customers.
If you want to make your customers your brand advocate, you'll have to add or create value for them so that they may remember you and your brand.
Being a brand, you must understand what is about adding value to the lives of the clients.
It's quite easy for a client or customer to be an advocate of your brand when you've helped them grow and solve the problem.
Understand what things matter to your customer and add them to your services for them.
Your Customer Is The King
Your customers always deserve to have a wonderful consumer experience. After all, he is the one, who is going to purchase your services.
Hence, you can do several things to go the extra mile for your consumer.
Genuinely listen to your customers.
Show them respect.
Give back to the community in a unique way.
Resolve their issues related to services/product.
Be honest and truthful to your consumers.
Meeting customer's need.
Have a friendliness attitude towards your consumers.
Customer service is the new marketing, it's what differentiates one business from another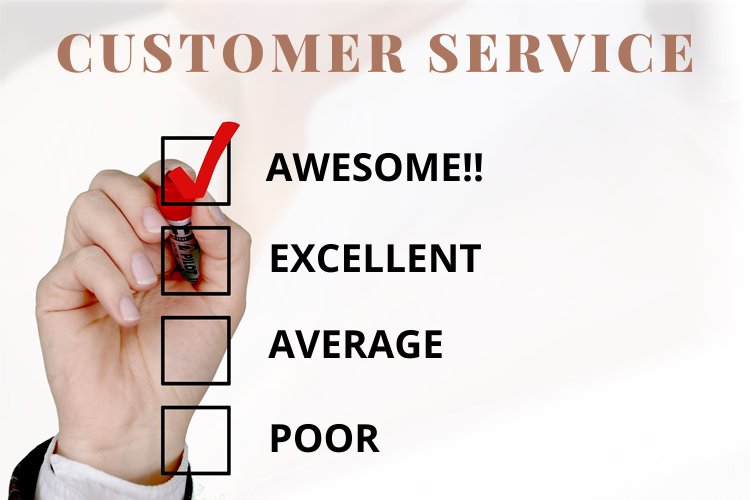 We can take an example of a customer-centric company; i.e. Amazon. Amazon is a customer-focused company.
This is the video where Jeff gives his the one of the best advices and the secret behind the success of Amazon.
The most important single thing is to focus obsessively on the customer. Our goal is to be the Earth's most customer-centric company
Jeff Bezos
Example of Amazon's Customer-Centric Services
In 2013, Bezos told Charlie Rose that the customer comes before business innovation:
I would define Amazon by our big ideas, which are customer centricity, putting the customer at the center of everything we do.
Amazon works on improving itself daily some of which includes:
Ordering and delivery are simple and quick.
Using data to personalize the shopping experience for consumers.
Going above and beyond to assist clients in finding the greatest price.
Bezos declared early on that Amazon would not simply sell stuff but "help customers make purchase decisions."
Here, you can see if we search for any product, amazon, on the left side opens a column where we can fill up our preferences relevant to the respective product.
They do that to make their customer's shopping experience better.
Amazon also allows us to compare the product we want to purchase with other similar products.
Amazon also gives the option to write reviews and ratings so that the consumer can make mature decisions.
 Offering Customer Loyalty Programs And Rewards
73% of loyalty cardholders are likely to suggest brands that have similar programs

The 2016 Bond Loyalty Report
Many companies from many different sectors provide and offer some extra and exclusive facilities to their loyal customers.
You must give your customers something in exchange for their loyalty to you.
You can give them discounts or shopping coupons.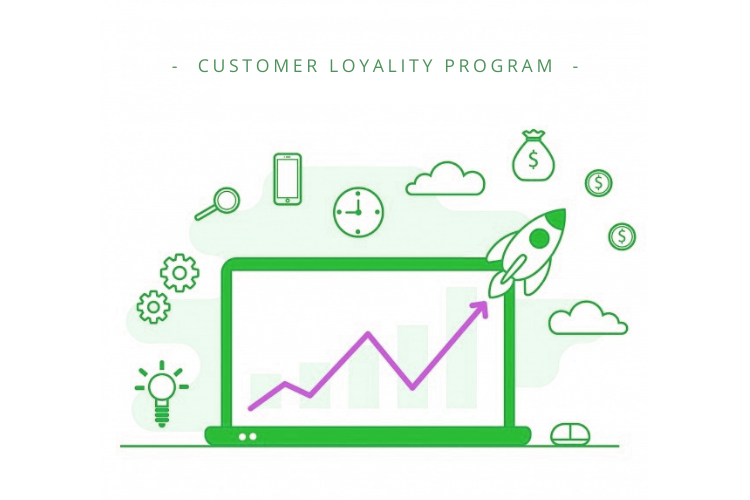 Keep this in mind for the next time, offer your consumers rewards and exciting offers.
And hence, you'll make them your brand advocates for the rest of your life.
Under Promise And Over Deliver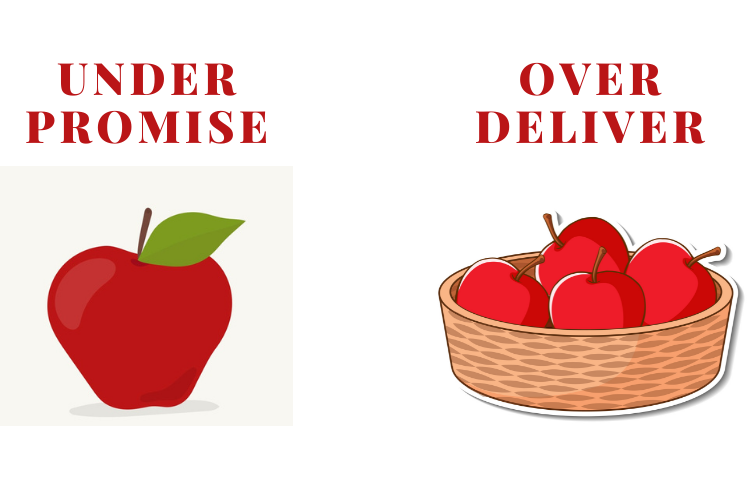 It doesn't mean you should let your consumers down by underpromising them.
But you should tell them the actual time you are going to deliver the project and then surprise them by doing it earlier even with some extra services.
This technique always works and even creates a good impression on your consumers.
It's about surprising your customers by giving them something extra.
Keep Your Customers Into The Loop
If you have ever ordered anything from Amazon, then you might have also noticed their order tracking feature.
You can anytime track your order and know what is happening with your order.
And at what time it will be delivered to your home.
This principle can be applied in every business. You just have to keep things transparent to your customers.
Let's understand this further;
Amazon always keeps it transparent with its consumers. They can track their order after they order something.
By communicating with customers, even virtually, Amazon keeps the mind of their consumers at ease.
Read More: Amazon SEO: Everything Sellers Need to Know in 2021
Reflect Honesty To Make Them Coming Back
You will have to be honest with your customers if you want to gain their trust and trust is the basis of any relationship whether it's personal or professional.
Trust is must
The thing is if you make any mistake or something goes wrong, don't try to hide it with excuses, but tell the truth and say "sorry"
By being honest, you have a chance to
Gain their trust
Turning them into brand advocates
Researchers say that consumers are more than twice as likely to forgive a company that says "sorry"
Let's take an example from Amazon.

Amazon has 10 days return policy.
If you return any product with the same condition before 10 days due to any issue, amazon pays back the whole amount in the bank account.
And even if the payment delays, amazon sends a mail for an apology along with an actual reason after that.
Amazon never tries to hide the problem but asks for an apology and always be honest with their customers.
That's how they are able to gain the trust of their customers and build long-lasting relationships.
Another example we can take about the Honesty of the brand is Binance. It is one of the largest cryptocurrency exchanges platforms.
It was the time when hackers stole over $40 million worth of bitcoin from Binance.
But the thing is, the company didn't hide the truth but came forward and accepted the loopholes in their system
Besides this, Binance covered the incident by 'in full' and no user fund got affected.

After this incident, the traders of Binance didn't quit the business with them but they trusted Binance even more than before.
Ask Them Which Parts of Your Services Concern Them Most?
Asking for customer's feedback is important if you want to maintain a long relationship with them.
Turning your customers into brand advocates means showing them that their opinion matters.
Don't underestimate social media engagement. Allow your consumers to engage with your brand on social media.
Allow them to like, comment, or share their views about your brand.
Customers will also appreciate that you care about their opinions and feedback and also, you care about improving your customer service.
This will create a positive impression on your customers.
Let's take an example from Shopify, they are always ready for customer feedback
Asking customer feedback is important. It gives you a chance for improvement.

And later analyzing the customer feedback gives you a chance to improve customer service and satisfaction.
Connect With Your Customers On Every Channel
In today's fast-paced world, everyone wants to get things done on the go.
In this case, you can gratify your customers by allowing them to reach you via different channels
You can offer them multiple media to connect to you like; Email, phone calls, video calls, online chatting, social media, and many more.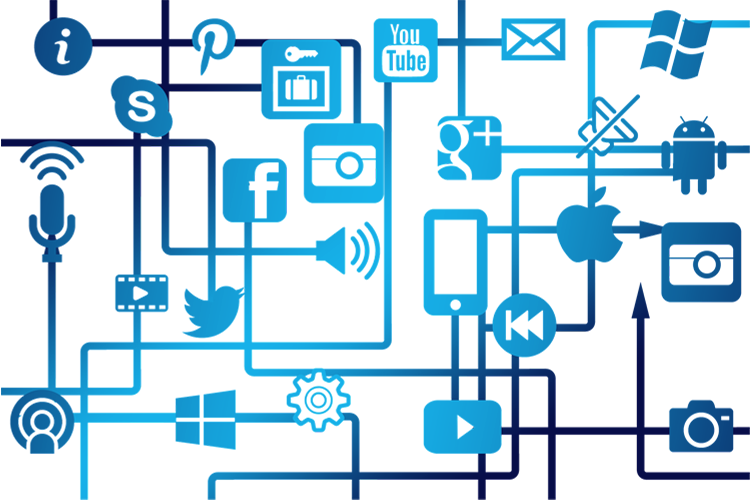 In live chats, a consumer can clear his doubts while making the purchase. This gives vantage to the consumer to clear his doubts while purchasing.
And this will make them feel that they matter to the organization and that's how one day, they will become your brand advocate and will talk around about your services.
Give Your Customers Referral Bonuses
Referral Bonuses always work. It's like a reward for your consumer for referring your product.
It encourages the customers to refer to your product or service within their network in exchange for incentives.
Referral bonuses help in building a customer base.
We can take Paypal as an example of a referral program.
Paypal actually started the referral program since the company came into the existence. They used to offer people $20 for opening an account and $20 for referring to someone.
However, when the company became popular, they completely removed this program.
Encourage Add-On Selling 
The question that might be roaming in your mind is; What is Add-On Selling?
In simple words, we can say, if a customer comes to you to buy some product.
Then you encourage that customer to buy some additional product or service through personalized recommendations related to the product that he wanted to purchase.
Let's say if somebody comes to the pizza shop to purchase only one Pizza.
If the customer assistant asks them to take some add-on with the Pizza, like Pepsi or Fries or Cheese dips, the chances are they will buy it.
And that's how you will be able to do Add Selling.
According to a survey in the US, It takes five purchases for a customer to become loyal.
That simply means, that customer has the potential to be your loyal customer and could also be turned into your brand advocate.
And if they make purchases again and over, the chances are they are already your Loyal Customers.
The more time they purchase, the more loyal they will become to your brand and feel connected.
Provide them personalized recommendations about the products they usually purchase. You can do that through social media or by using Adwords.
And always keep this in mind, it's always easy to keep your old customers than acquire new ones.
Tracking Customers Engagement Activity
You can track your customers' engagement activities whether you are selling online or having an offline business.
Because, by tracking their activities, you can know in what areas your customers are engaging much, where you need to improve.
You can also read the comments and reply to them accordingly. Also, you can track the online behavior of your customer and see what other products they like in your shop.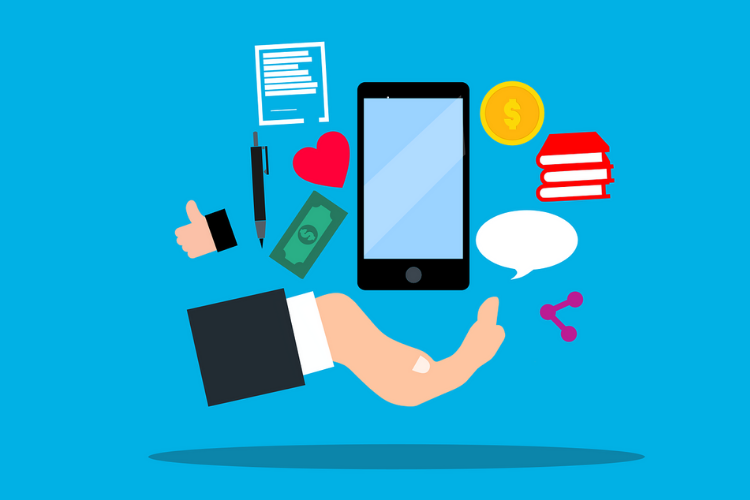 You can analyze your customer's queries, polls, and questionnaires. And hence, you will know what customers like about your brand and what they dislike.
No strategy even in the future will be successful if you don't have concrete data about your customers' preferences.
For instance, You can use LinkedIn Poll results or Instagram Poll results to analyze the likes and dislikes of your customers.
Here's a template of LinkedIn Poll:
Template of Instagram Poll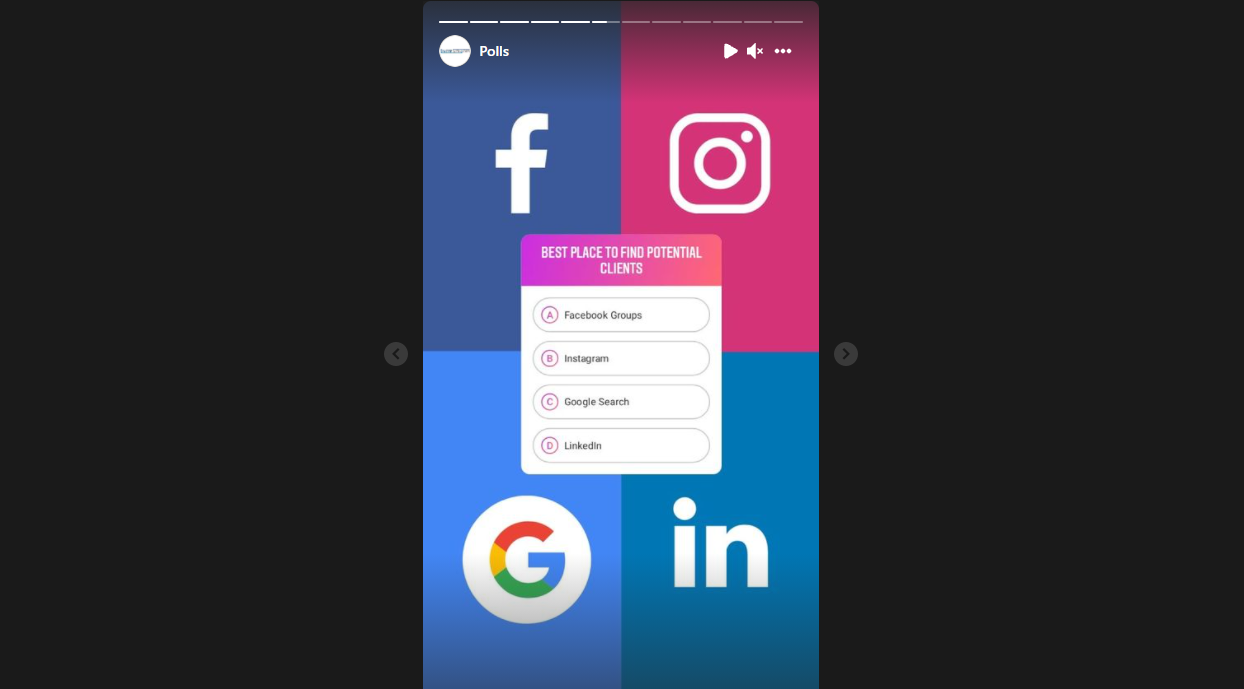 You can use all such polls on social media to track your customers' engagement activity.
Make Your Customers Feel Appreciated 
Every customer of yours must feel appreciated when they purchase something from you.
It evokes them to purchase more and more from you. They must feel like VIPs. You can do that by giving them extra, giving them discounts, and doing something that delivers value to your customers.
By appreciating your customers by giving them loyalty rewards, discounts, and promotions you send a message to your relationship with your customers that it is not just transactional, it is much more than that.
Have Something Your Customers Can Talk About
Organize some special events like, "For Fans Only" or you can open some one-time discounts for your loyal customers.
Also, you can hold some special events of shopping for your loyal customers so that they can access products earlier than others.
That will make them spread the word around their network.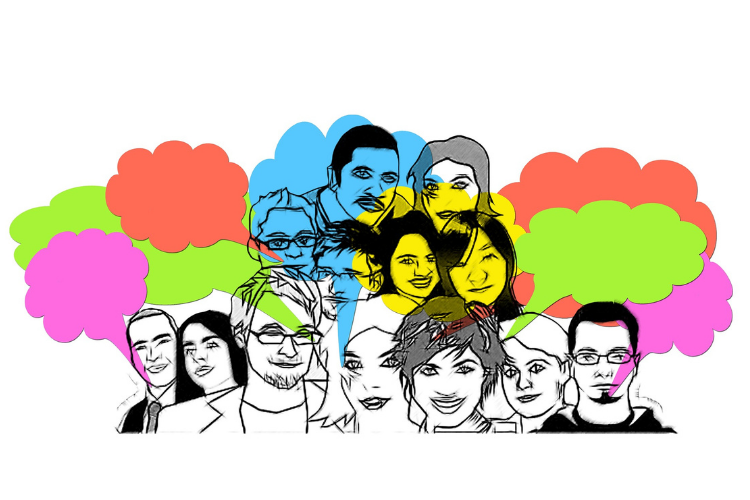 And that's how they will become your Brand Advocates.
Give Your Non-Customers a Chance To Experience Your Product
Here, you need to extend your value proposition from customers to Non Customers.
You get your non-customers to experience the core value of your product. You can distribute some free samples of your product to your non-customers and if they like it, they will come to you to purchase for sure!
In this case, even if they don't want to buy your product, they can recommend it to somebody else.
For instance, digital products give free trials, training videos, live webinars, and also freemium options.
They make all these things available for free so that the non-customers can also experience the core value of the product.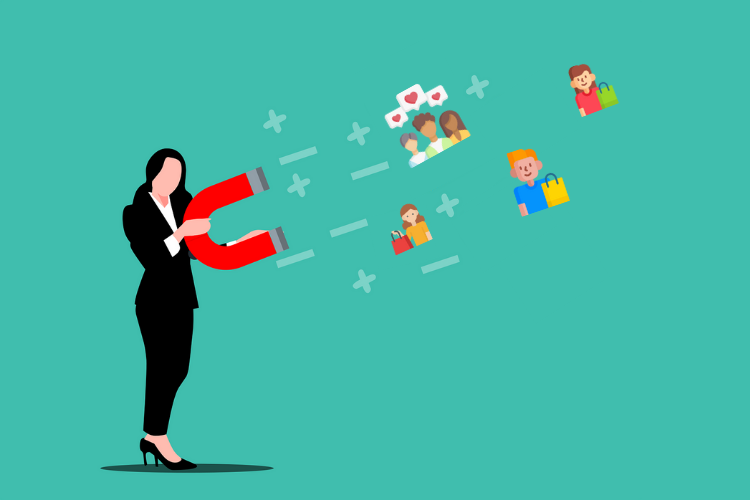 You can take the example of Dropbox, before taking the premium membership, it allows its non-customers to use it for free by allowing them to create free accounts and by giving them 1 or 2 gigabytes of free storage.
It also allows sharing files. And when the time comes to upgrade your account, work with other people, or create a business account, you can upgrade to a premium account by paying them.
Conclusion
Brand Advocates play a crucial role in increasing more sales and referrals. But it isn't very hard nowadays. We have 24/7 connectivity with the world through the internet and social media.
The actual challenge is to make your brand advocates organically and keep a lifelong relationship with them.