Whether you are just in the process of launching a new business or already owning one small business. But the thing that is extremely important for the business is a strong online presence.
And of course the success of any small business depends on the marketing strategies
Marketing tactics are used to assist a company in achieving its sales and branding objectives. Marketers use a range of strategies to attract the ideal clients to their company.
That's why one should never neglect or underestimate the marketing strategies for their businesses.
When it comes to writing a marketing plan, business owners must assess what is appropriate for their small firm. What's working in the market right now? Where should they begin?
So, here are some of the top and best marketing strategies that every small business owner can apply right now to attract their dream clients.
But before we go on discussing the marketing strategies, I would like you to watch this video.
Some Best Marketing Strategies
After you have seen the video about the best marketing strategies. Let me elaborate you some more marketing strategies.
Identify Your Ideal Customer
One of the most common principles of an effective sales and marketing campaign is "knowing the customer".
But "Who is your ideal customer?" and "How can you solve their problem?"
If you can find the answer to this question, I can guarantee you that no one can stop you..
Confused, how is it going to help you?
Well, let me tell you a story.
There was a man who needed to hang a photo-frame on a wall, so he went to a stationary shop to purchase a nail and a hammer. Obviously, the shopkeeper refused and directed the customer to another shop.
Now the man came to another shop and asked for the nail and the hammer. But instead of saying no to that customer, the shopkeeper asked the customer what problem he is having or why he is looking for nails and hammers, and after listening to his problem, the shopkeeper offered a better solution in the form of double sided tape.
So, like the shopkeeper, you should also listen to the customer's issues and try to solve that with your product or services.
This was the story of a shopkeeper who heard the issues of his customer and provided the best solution and that's how he was able to sell.
This was just a story. If you want to earn more profit like the shopkeeper I have described in the story, you first need to understand your audience well.

Now the question that might be buzzing into your mind is, 'how would I be able to have a better understanding of my target audience?"
The answer is simple, create a buyer persona.
Buyer personas are simply a profile of the ideal customer of your business.
Basically, the buyer persona is a representation of your ideal customer. You create the whole representation of who is going to buy a product or service from you. It's created based on the research & the pre-existing data of your customers. It consists of information about their life challenges, likes & dislikes, & other demographic information.
If you are eager to know more about buyer persona, you can click the link below and get the full information about buyer persona.

Related: How to Create a Buyer Persona- To Better Understand Your Customers
Use Direct Response
Direct response marketing is a popular tactic where you ask your customers to engage in a call to action. Usually, this involves responding to an email or opting into your email marketing group.
The benefit of this type of marketing is that you are building a roster of interested customers that you can reach out to with sales, events, newsletters, and other reminders to keep your brand in the front of their minds.
Direct marketing works best when you craft engaging compelling messages designed to attract customers and their collective interest. Some brands do it by offering rewards for signing up.
For example, say you are running a bakery. You could offer a discount on the next purchase after they sign up for the email list, and for others just simply send them emails and frequently prompt people to sign up.
Benefits of Direct Response Marketing
Because of the rapid return on investment and high volume of leads generated, direct response marketing offers various advantages. Other advantages include:
1. Easy to track and measure: Because direct response advertising has distinct connected behaviors, it's simple to figure out how many prospects and leads each campaign generates. Knowing which advertising and media are the most effective helps you to dedicate money to those approaches that result in a positive return on investment.
2. Identify Interested Prospects: Consumers who reply to direct response advertisements have opted in, providing sales teams with a list of prospects who have expressed interest in your brand or product. Instead of wasting time on cold leads, sales teams should focus on moving interested prospects through the sales funnel.
3. Establish Direct Lines of Communication: By establishing direct lines of communication with prospects and potential consumers, direct response advertising aids in the formation of better connections.
Your prospects expect to be contacted by your brand with information they find relevant in effective direct response campaigns. When it comes to closing sales agreements, having prospects who desire to be reached rather than having a list of contacts is a huge differentiation.
Give Your Business a Face Lift to Increase Sales
Try to put yourself in the shoes of your customer and take a look at your website. Does it look professional? Does it fit your brand, with proper logos and messaging?
Make sure your website works properly.
For example, Take a look at my website, incrementors.com It is easy to navigate, every link provided is taking you somewhere, no 404s are there and proper information is provided regarding every service.
And if your website is selling a product, make sure to add proper shopping and payment buttons that work smoothly.
For example, you can see in the image given below that amazon has provided a proper "add to cart" and "buy now" button, so no one gets confused.
Making your business look good is a great way to increase sales, with the added benefit of pleasing your current customers.
Get The Right Words Out
Above all, the best thing you can do to attract new customers is to spread the word as far and wide as possible about your business. It includes the target demographic, that is, advertising online, in newspapers, or even on billboards.
If your budget is too tight for that kind of expenditure, social media offers a great way to reach lots of consumers for free.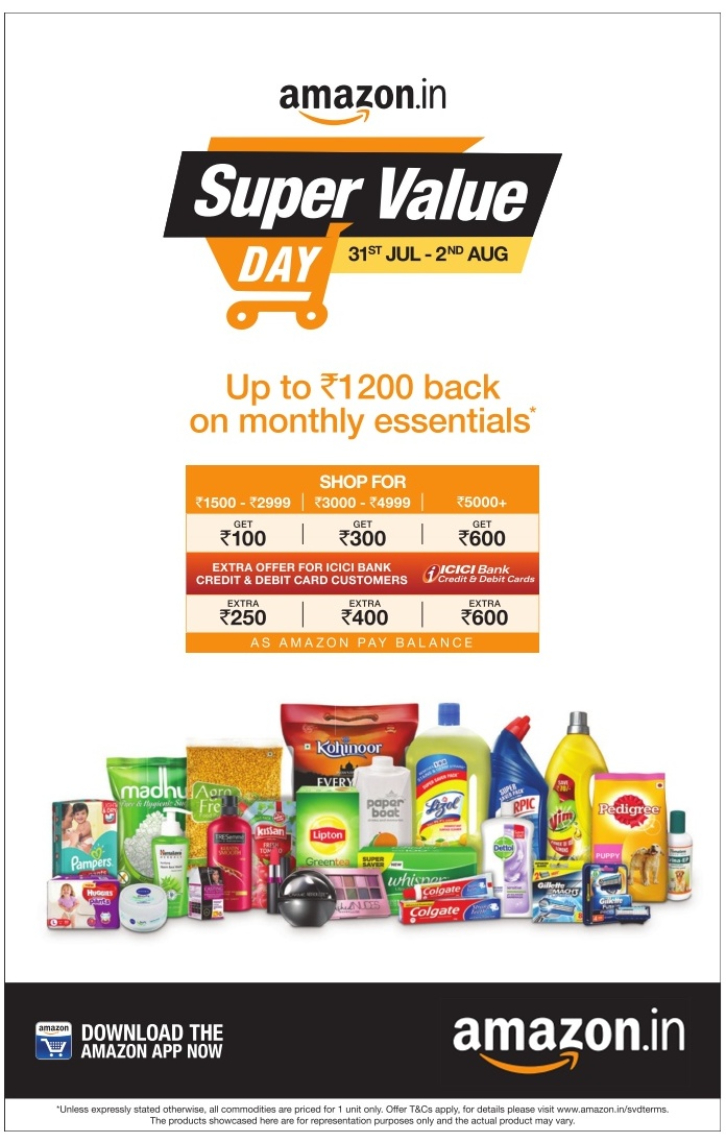 These days, word-of-mouth advertising is really word-of-internet. Reach out to your personal social networks and let them know about your business.
Ask them to follow your business on social media and spread the word to their friends and beyond. Keep up an active social media presence and use it to stay in touch with your customers.
Similarly, keep an eye on review sites. Encourage your customers to leave good reviews to boost your ratings. You should also address any negative reviews that may involve apologizing or offering a refund or a free product or service as compensation. This shows them, and everyone else on the site that you care about your customers.
Focus On Benefits, Not Features
Let's face it. A potential customer doesn't want to hear about your brag about how awesome your product or service is.
They want to know what it's going to do for them. You can list your features briefly, but most of your marketing should focus on benefits. Think about your customer and the problem they want solved. Then, explain how your product will solve it.
Try to conceive about features and benefits independently, even if they are frequently tightly related. A feature is a characteristic of your product, but a benefit is the outcome of your product when a consumer utilizes it. To put it another way, features are rational, but benefits are emotional.
Use Video Testimonials
Videos are great for establishing authority and credibility. It's an easy way to reach your dream customers and establish your expertise. You can easily make a video testimonial with a customer's feedback.
It's important to have a good quality video to build trust with your dream customers. It will help you to understand what your potential customers are looking for. The video will help you to understand what to do in your marketing strategy to capture them.
It makes sense to include some client testimonials on your website's homepage. After all, this is a popular website and the most usual way for casual browsers to get started.

Make sure your video testimonial is front and center on your site to get the most out of it. It can capture the attention of your site's visitors if it's right up front.
Have A Referral Program
It is important not to ignore your current customers as ambassadors for your brand. Afterall, who's in the better position to tell new customers about the benefits of buying from you?
The key is not to assume that your existing customers will spread the word about your business. A strong referral program can bring you slew business on a regular basis.
Due to the fact that 9 out of 10 customers trust peer referrals, a figure far greater than that attained by traditional advertising, more marketing executives are moving to conversational, trust-based marketing and continuing to implement new marketing technologies to attract new consumers.
On the other hand, referral programs have proven to be a successful strategy for big brands such as dropbox, slack, uber and a slew of others.
Customer referral programmes have helped each of these top companies develop by involving and exploiting their brand's most valuable asset: its customers. With the correct referral programme software and strategy, what started as brilliant ideas for increasing their organization became well-executed systems programmes that accelerated lead generation and growth.
Let me give you an example from the biggest brand, Airbnb.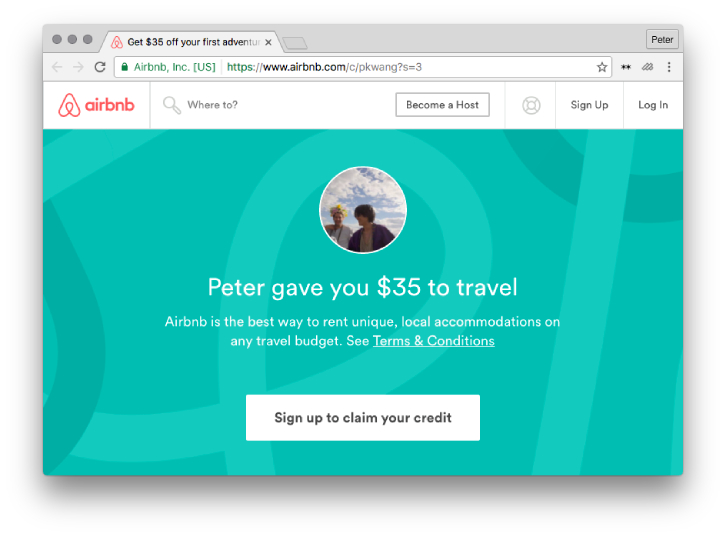 It's rare to come across someone who hasn't heard of Airbnb or hasn't used it. Airbnb, the online lodging colossus we know today, began when the founders rented out an air mattress from their living room, and the rest is history.
When people think of a startup unicorn, one of the first instances that comes to mind is Airbnb. While the Airbnb referral programme is no longer accepting new recommendations, we have compiled the following information from before it was terminated.
Referrer Rewards: US$18 for each qualifying stay and US$10 for each qualifying experience.
Referee Rewards: Refer a friend and get a US$46 account credit.
Results: In certain situations, Airbnb's recommendation programme improved bookings by more than 25%, while the most recent version was much better, increasing referrals by more than 300%.
Create Unique Content
First, make sure that you create unique content for your dream customers. You can't cater to everybody. That's like talking to no one. Instead, tailor your content to target the right people. Your content should appeal to those people.
They'll be receptive to your product or service. By providing quality content, you'll attract more of your dream customers. But be careful: you don't want to sound like everyone else. If you want to reach your ideal customers, you need to create different content for different types of prospects.
Related: Tips On Creating Content That Sells Your Products Naturally
Conclusion
These were some of the best marketing strategies you will ever find. Apply them and you will see tremendous growth in your business. You will see your revenue going up and generating high leads.
And of course, creating marketing strategies is quite important when it comes to attracting the dream customers.
Whether you're just starting out or already have a small business, there's something for you. A good internet presence, on the other hand, is critical to the company's success.
For more marketing tips and services, you can schedule a free-of-cost 30-Minute Strategy session with our experts. In this call, our experts would discuss your business and provide you with the free strategies that you can use to boost your sales and revenue.
FAQs
1. What marketing strategy is most effective?
If you are looking for the overall most effective marketing strategy for small business, content marketing is the winner. Content marketing encompasses blogs, videos, social media posts, podcasts, webinars, and more – basically, any type of content you can distribute online falls into this category.
2. What is the most powerful marketing tool?
The world's most potent marketing tool with nearly endless reach. Many small companies believe that traditional marketing methods are adequate. If this describes you, you aren't taking advantage of the internet to its full potential.
3. What are the best marketing tools for small businesses?
Email marketing automation platform.
Social scheduler platform.
Image design platform.
Communication and organization platforms.
4. What makes Instagram so useful for marketing?
Instagram stories are a terrific way to be more direct with your audience, and it's also become a great method to market things owing to changes like being able to mention accounts, add stickers, and use shoppable tags. Not only that, but it allows firms to communicate with their customers on a one-on-one basis.
5. What are the four different sorts of marketing techniques available?
Place, pricing, product, and promotion are the four Ps of marketing. Companies can guarantee they have a visible, in-demand product or service that is competitively priced and advertised to their consumers by carefully combining all of these marketing methods into a marketing mix.