While most B2B marketers understand that SEO (Search Engine Optimization) is an effective way to drive traffic, many businesses avoid SEO because they believe it takes too long or that there are no guarantee of results.
However, 70%-80% of all searchers ignore paid ads and go straight to organic results.
Furthermore, according to Forrester, 74% of B2B clients conduct 50% of their research online before making an offline purchase.
SEO can not only help you in B2B but also has an impact on B2B SAAS (Software As A Service)
SEO not only has a significant impact on driving consistent traffic to your website, but it can also significantly increase the value of your content…
So, it's time to prioritize SEO and learn the best B2B SEO strategies for driving organic traffic to your website.
We'll go over major b2b SEO strategies that can help strengthen your B2B brand, such as creating detailed buyer personas, developing a content strategy, and earning backlinks.
Before getting into the blog, you need to understand the importance of consumers' purchasing decisions. That helps in creating an effective SEO strategy.
So, let's get started with best SEO strategies for b2b
The Elements Of A Successful B2B SEO Strategy
When it comes to marketing efforts for both B2B service providers and B2C service providers, the SEO strategies applies differently.
The only real distinction between these two service providers is that one sells goods to other businesses and the other sells to customers.
Finally, an effective SEO strategy is comprised of three major components: On-Page Optimization, Off-Page Optimization, and Technical SEO.
While all of these elements are necessary for driving organic search traffic to your organization's websites, they play different roles when working with consumers or businesses.
On-Page Optimization
On-page optimization is the process of ensuring that your website is set up in such a way that search engines can easily crawl and index all pages on your website.
It also entails optimizing individual web pages for specific keywords, which aids in the improvement of the content you create for consumers and other business entities to make it more visible when people type in specific terms related to your industry and location (known as long-tail keywords).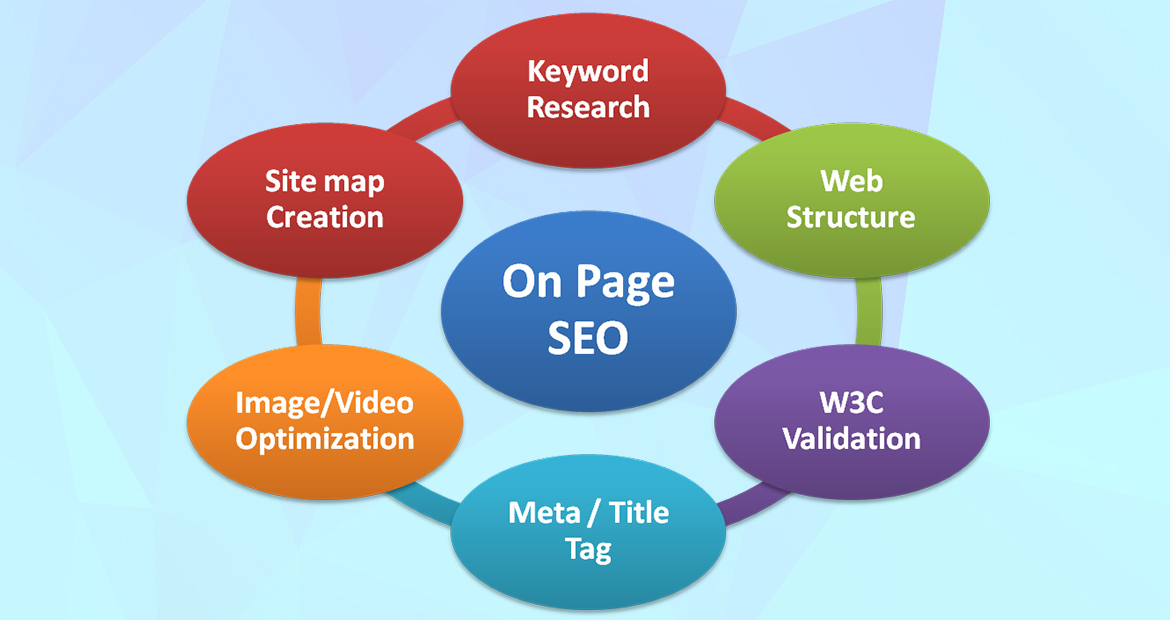 In addition to updating the text on each page, make sure that images have alt tags that contain relevant keyword phrases, as Google uses these tags to pull additional data from their Knowledge Graph.
When you combine helpful text and image descriptions with other factors such as internal linking structures, schema markup, and creating useful 404 pages, your page's ability to rank higher than competitors in your industry increases.
Off-Page Optimization
While on-page SEO is great for ensuring that people can easily find your website by using specific keywords, the more important off-page optimization factors for business entities deal with building links pointing back to your company's website(s).
To begin, you should create a blog that will drive additional organic traffic from Google and other search engines.
You should also try to get mentions from third-party websites all over the internet by guest blogging and exchanging links with other businesses in your industry.
Following the implementation of these initiatives, you should consider establishing a monthly subscription to an internet marketing software tool that will allow you to track the progress of your website throughout the year.
Technical SEO
Business websites typically do not require as many links pointing at them as consumer-oriented pages.
Because Google performs less manual intervention than it used to, the technical aspects of SEO tend to be slightly more manageable on organization pages, which can be especially beneficial for B2B entities looking to improve their overall marketing efforts without spending too much money.
Because these organizations are not required to focus on image optimization or HTML markup, they can instead ensure that all website code is clean and easy to read.
Steps For B2B SEO Strategy
Till now, you have seen all the elements for successful B2B SEO Strategy. Now, let's see some B2B SEO best practices.
So, let's get started:
Recognize Your Customers
Before you can try to drive customers to your website using SEO tactics, you must first know who you're trying to reach.
Because many different entities within an organization make business purchase decisions, work to understand how that process is structured within the companies you want to attract.
Create buyer personas of those who make purchase decisions (as well as those who influence the decision-makers).
Once you have a good read on who they are and what they want, you can easily conduct market research.
Market research is used to create buying personas, which are abstract descriptions of customers.
Find out the points for each persona you create:
Age and education are important demographics to consider. Information about their industry, including the organization's size
A job description and responsibilities (If they have any)
What are their pain points and desire?
Where do they spend their internet time?
How they would like to be contacted?
Once you've created these personas, you'll find it easier to determine the best ways to reach them online.
Read More: How to Create a Buyer Persona- To Better Understand Your Customers
Understand Your Sales Funnel
Now that you know who your customers are, it's a good idea to sketch out how your company's sales funnel works before diving into keyword research.
Understanding the steps customers must take before purchasing a product will aid in visualizing their buyer journeys.
Basically, this is the second step for B2B SEO strategy.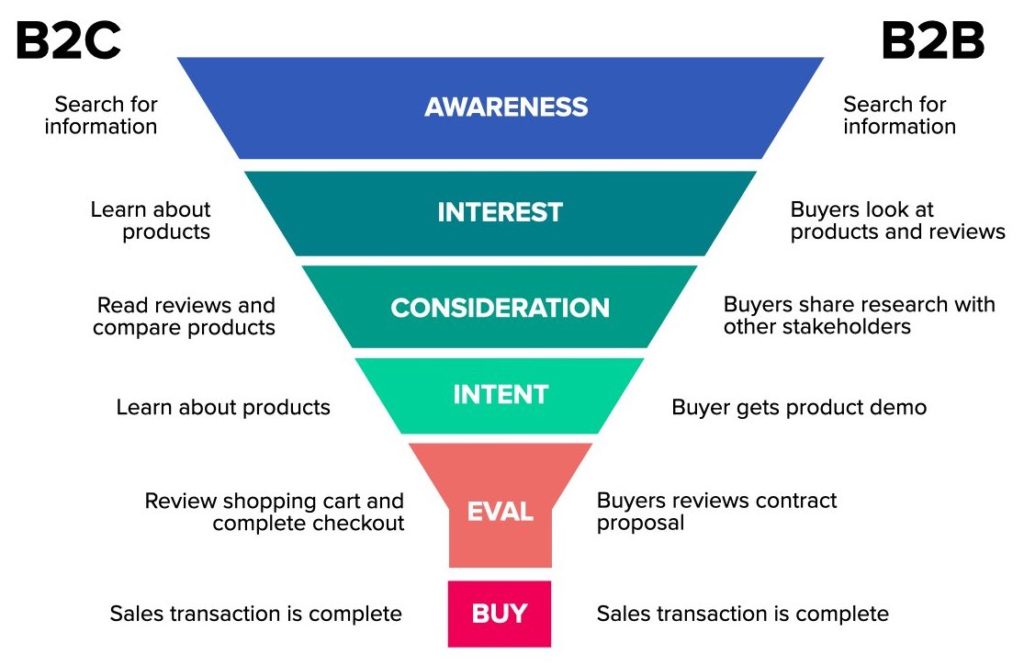 You can learn about your company's sales funnel by doing the following:
Speak to your sales team.
Get a sense of the funnel's most important points and what happens at each stage.
Investigate your company's analytics to learn how your customers find you, how long it takes them to purchase, how long they stay a customer, and why they leave.
This does not finish here. You can also automate your sales funnel or even supercharge your sales funnel with chatbots.
Build A Keyword Strategy
You should have a good idea of what keywords are required to boost your search ranking after identifying your buyers and conducting some SEO research.
Next, Divide Your Keywords Into Two Categories:
i. Buyer/Transactional Keywords
Buyer keywords are the words we look for when we want to buy something.
These customers already know what they want to buy and will look for the exact product or service that you offer.
Low-intent buyers, on the other hand, are more likely to look for lists of the "best product and service providers" These buyers are still considering making a purchase.
Informational Keywords
When clients are looking for more information, advice, or solutions, they use informational keywords. These users are more likely to phrase their searches as questions.
They might not even be looking for a product. Nonetheless, if these information seekers are directed to your website, one of your products may be able to answer their questions.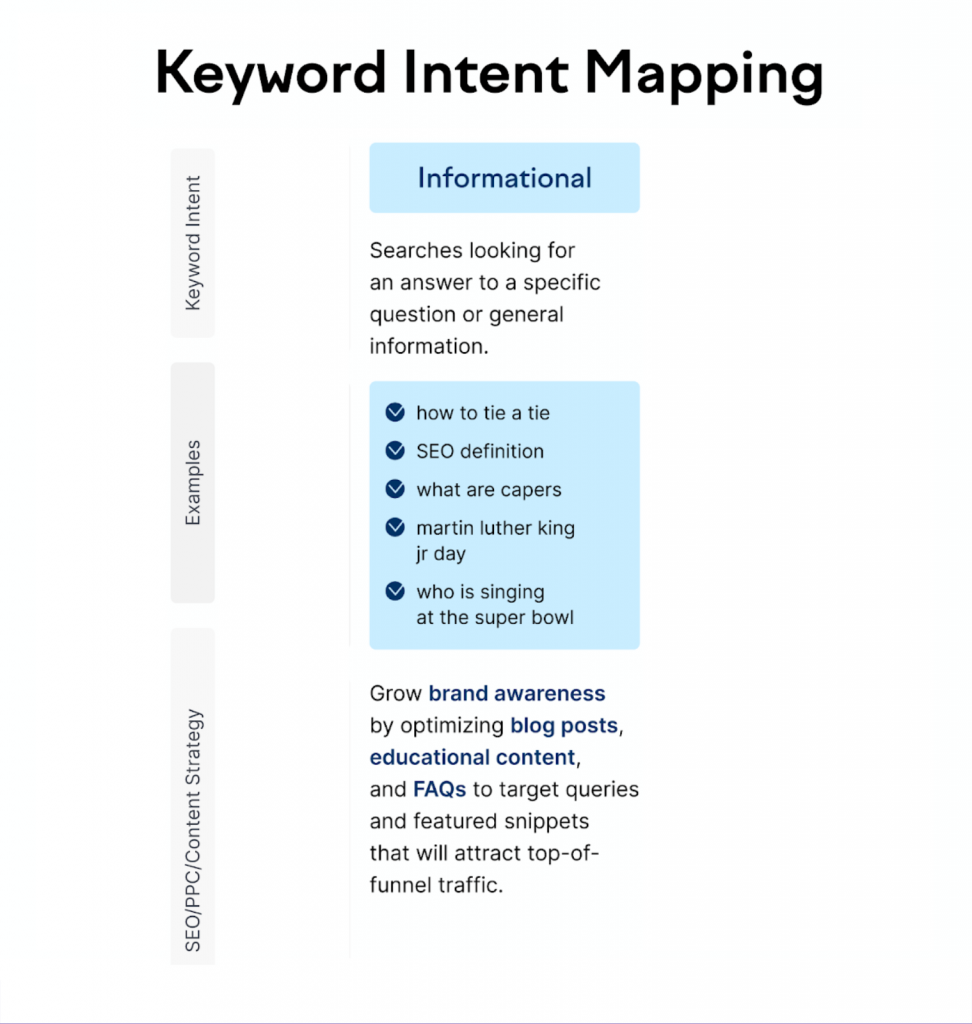 So, which is more important, buying or informational keywords?
The answer is both for B2B websites.
Because few of your prospective customers will rush to make a purchase, you can expect them to conduct low-intent and informational searches.
However, separating your keywords in this manner will allow you to place them on the best websites and landing pages based on the stage of the journey your future client is on.
Suggestions For Keyword Research
Google Autocomplete
Have you ever typed something into the Google search bar and discovered that as you type, Google will autocomplete your query with additional words it believes you are looking for?
When a large number of people search for a specific keyword, Google Autocomplete takes over.
Thinking about, How B2B keyword research help you with B2B SEO Strategy?
If you already have a good idea of the most relevant keywords for your buyer personas—and this assumes you've identified their most likely questions and pain points.
Autocomplete will suggest new keywords for you to investigate.
Related Searches On Google
At the bottom of your search engine results page, you'll find a list of keywords related to your search (SERP).
These words are typically less competitive and thus easier to rank for. Some of these will be valuable long-tail keywords that people use when they are closer to converting because they are more specific.
These words will come in handy when you're creating content to influence decision-makers near the bottom of the sales funnel of B2B SEO strategy.
Turning Keywords Into Questions
If you're looking for more long-tail keywords related to users' questions, consider using a tool like Answer the Public, which generates long-tail keywords based on user questions.
The more specific your keywords are, the better they will perform in terms of reaching decision-makers who truly need answers.
If your website can provide the answers your purchasing prospects are looking for, it will help you meet Google's E-A-T standards for high-quality websites.
Create And Optimize Landing Pages For Your Products Or Services
Optimizing and creating landing pages can help you with your B2B SEO Strategy.
Let's see how:
Each landing page should be created to convince your target customer to take a specific action within the sales funnel. It is critical to ask the following key questions to get the text right:
After which the previous action will the person see the landing page?
What will entice someone to visit that page?
How is that person going to get there?
What action do you want that person to take when they arrive?
You'll be able to write copy that will lead your target customer to your desired action if you can get inside his or her head.
Here Are Some Other Things To Consider When Creating Landing Pages:
Landing Pages Should Advance The Prospect Through The Sales Funnel
Whatever problems your target customer is experiencing when they arrive at your landing page, you must acknowledge them and explain how your product or service will solve them.
The page must appeal to your prospects. On that page, you may not be attempting to close a sale, but you are attempting to move the prospect closer to that goal.
A landing page is also an excellent place to link to additional information about your products or services. It can serve as a topic cluster, allowing site visitors to get answers to frequently asked questions, and it's also good for SEO.
Find The Best Offer
The offer you create must be pertinent to the decision-maker at this point in the buyer journey.
If the potential customer is near the top of the SEO funnel, provide a white paper with more information on your product or service.
Include A Powerful Call To Action
Create a powerful Call To Action to make the user fall down through your B2B SEO Strategy funnel.
Whether you're attempting to collect lead data via a form or simply directing your landing page visitor to another page on your site for more information, make sure your CTA clearly states what you want the visitor to do.
Because the CTA is such an important part of your landing page, think about where you should put it on the page and what graphic elements will draw attention to it.
Read More: What Is A Call To Action: 9 Killer Tips To Create CTA To Boost Your Leads
Develop A Scalable Content Strategy
A, B2B Content and Influencer Marketing Strategists have proposed a method for developing a scalable B2B content marketing strategy that is optimized throughout the sales cycle.
Create a timeline of your buying cycle that shows what actions or steps your personas will need to take at each stage and which questions they will need to be answered. Then, for each stage, assign content subjects.
If you've already created your topic clusters, you're halfway to creating your content calendar.
It's time to think about which types of content you'll want to include in your content strategy and which will be appropriate at each stage of the buyer journey. There are several formats to choose from, including:
Blog posts
White papers
Newsletters
Case studies
Research summaries
Webinars
Videos
Podcasts
Checklists
Templates
Best Practices For Content Development
Begin by looking at your competitors' top-performing pages. What is the composition's structure? Does it flow? Is it legible? How long will it take? After you've analyzed the content, decide how you'll approach it in a more meaningful way for your target audience.
Use your keywords in a way that makes sense in the context of your sentences and paragraphs. You should never give the impression that you're keyword stuffing.
Readers should be able to easily navigate from the title to the conclusion of your content. Is the foundation sound? Is the content written at the appropriate level for your target audience? Will the audience understand what you are attempting to communicate?
Use external links to back up or strengthen claims made in the post. However, you should also try to link to other pages on your site, especially if you've identified them as belonging to that specific topic cluster.
Break up your text with other media that will keep readers engaged and either reinforce or clarify your points. Infographics, photos, videos, charts, or podcast audio could all be used as media.
Remember that the goal of your B2B SEO efforts is to provide decision-makers with the information they require to progress through the sales funnel and land on your brand.
With this mindset, you should be able to meet search engine requirements for a high-quality site, and your ranking should improve as a result.
 Spend Time On Your BackLink Strategy
However, you should also try to link to other pages on your site, especially if you've identified them as belonging to that specific topic cluster.
How To Earn A Good Quantity Of High-Quality Backlinks
What is it about your content that other sites will find appealing? Discover the "hook" that will entice these organizations to bite.
Do you provide confidential information? Is your content unique and interesting? Have you created images such as infographics that do an excellent job of conveying a message? Have you compiled a list of actionable tips that aren't available anywhere else online?
When "marketing" your content in exchange for links, identify your unique selling propositions or you can just apply the strategies that is described in the image above.
High-Value Content That Websites May Want To Link To Is As Follows
Industry research not found anywhere else
Statistics relevant to your industry
How-to Guides and detailed articles
Decide how you'll promote your content next. You could take a more direct route, such as email outreach. Begin by determining which organizations to contact, preferably those that will benefit from linking to your content. Will it be of assistance to their website's visitors?
It's a quality-over-quantity strategy.
To obtain as many backlinks as possible, don't waste your time on entities that will not find value in your content.
Guest posting on reputable and high-traffic blogs, posting on your social media pages, or pitching your exclusive research study to journalists whose audience would benefit from the information you have to share are other ways to promote your content. You could also look for broken links and "sell" the advantages of linking to your website.
Another way to obtain backlinks is to persuade your current customers to leave positive reviews on reputable industry review sites.
These review sites will link back to your site, boosting your ranking. This may be a good method to use while you're trying to secure links through an email campaign or other promotional methods, as it requires less work on your part.
Link-building is a time-consuming and ongoing process. To achieve the best b2b SEO results, approach it wisely and strategically. When done correctly, you will earn links, increase the visibility of your brand, drive more traffic to your site, and increase your authority in your industry.
Regular Checkups
The world of SEO is constantly changing. Google and other b2b search engines are constantly updating their analysis b2b tools to ensure that their users find the products and services they seek.
After you've perfected your SEO strategy, you should conduct regular audits. It's helpful to think of your SEO strategy as a 360-degree approach that you can repeat over and over. This can be as simple as repeating the preceding steps, from identifying competitors to re-analyzing your core keywords.
If your company sells software, your SEO strategy should be included in your continuous integration testing. What your clients want and how they use your software are rarely static for software providers, and your SEO should be treated as such.
Conclusion
Developing a successful B2B SEO strategy removes the uncertainty from improving your website's search ranking.
Not only will it increase your company's visibility on SERPs, but each step will also be a learning experience in which you will learn more about your clients and competitors.
An SEO strategy will make the algorithms work for you in a world where businesses must rely on search engine marketing for clients rather than face-to-face marketing.
For more marketing tips and services, you can schedule a free-of-cost 30-Minute Strategy session with our experts. In this call, our experts would discuss your business and provide you with the free strategies that you can use to boost your sales and revenue.