Running a social media campaign is quite different than managing your social media profiles.
Unlike your social media marketing campaign tends to go on for a certain period of time and that too for a specific purpose.
But the strategy that you need to take to run a social media marketing campaign might be different than you usually use for a social media marketing strategy.
Then, the question arises, how do you create a successful social media campaign?
Well, don't worry! I am here to answer this question.
In this blog, you will get some tips to make a successful social media campaign.
So, put your reading glasses on, and let's get started!
Before moving further, we will see some of the best examples of successful social media campaigns and what they did differently.
Related: Social Media Engagement: Factors That Influence It And How To Do It Well
Major Points For Successful Social Media Campaign
Here are the major points which we will elaborate.
Apple's Shot On iPhone
2 years back, Apple came up with a social media campaign on social media to promote its list of smartphones.
The campaign employs a variety of strategies, including online and offline advertising, as well as the creation of original videos filmed on the company's smartphones.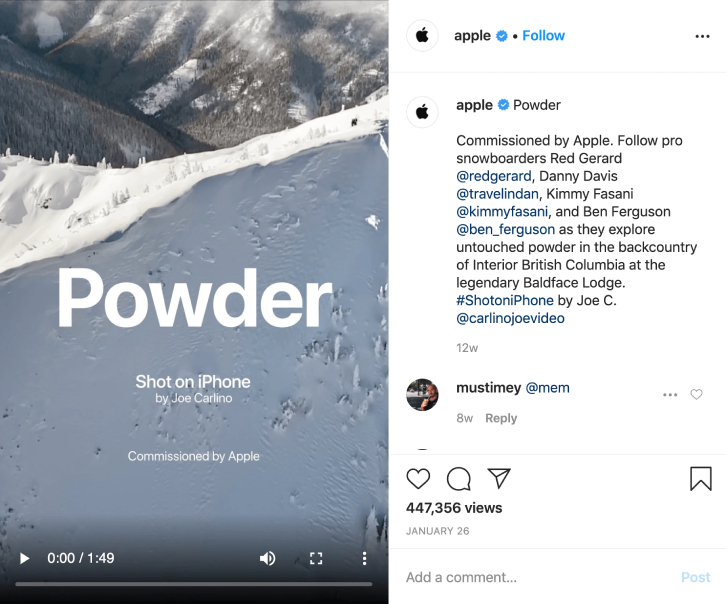 And the most impressive thing was Apple came up with User-Generated Content, which is created and published by unpaid contributors.
These contributors are the customers and fans who promote the brand.
The brands want their loyal customers to share their brand naturally. In an example to this, Apple came up with a hashtag on social media #shotoniphone for the promotion of the brand on social media.
Till now, the hashtag has 12.9 million posts. Remember, Apple didn't pay anything directly for this campaign.
People who want to be associated with the brand have created hashtags like #iphoneography, #iphotography, #iphonephoto, and #shotoniphone12pro as a result of the successful social media campaign.
This is how Apple played a big game and even won at it.
Trust me. This could be you!
The tips I am going to give you below will help you create a successful social media campaign.
But before that, I would like you to watch this video which is ultimately going to help you in creating social media campaigns.
Know Your Audience
The first step is to define your target audience. You won't succeed no matter how wonderful your material is if you don't target the correct audience.
As a result, determine or construct buyer personas.
As you can see in the image below, this buyer persona includes all of the data about what to consider if you're targeting a fashion-conscious audience.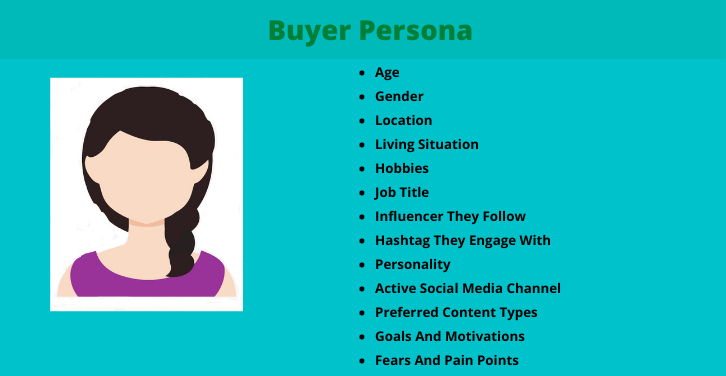 It covers information such as their age, gender, present location, interests, personality, and so on.
Then there's their professional information, such as their work title, individuals they follow, objectives and motivation, worries and pain areas, etc.
Creating buyer personas help you define whom you want to target and where you can find them.
Mainly, it helps in focusing on customer's needs, optimize your social Ad targeting and tailors messaging to prioritize leads.
Utilize Multiple Social Media Platforms
The next thing that you need to do is find out where your audience is most active on Facebook or Instagram, Twitter, or LinkedIn.
For example, if you are selling products for new-born babies then obviously you need to target new moms or if you are selling gadgets then you need to show your brand and products to the younger generation.
So, before coming in front of your audience, you need to understand where your target audience is mostly active?
For example, according to Statista,
People are getting old and as they are habitual to Facebook, they use it more as compared to other platforms which are coming these days.
On the other hand, Twitter appeals to younger audiences. In fact, 37% of Twitter users are between the ages of 18-29, and 25% of users are 30-49.
Instagram also appeals to younger generations because it came after Facebook, with 25% of users being aged 30-49 and 53% being 18-29.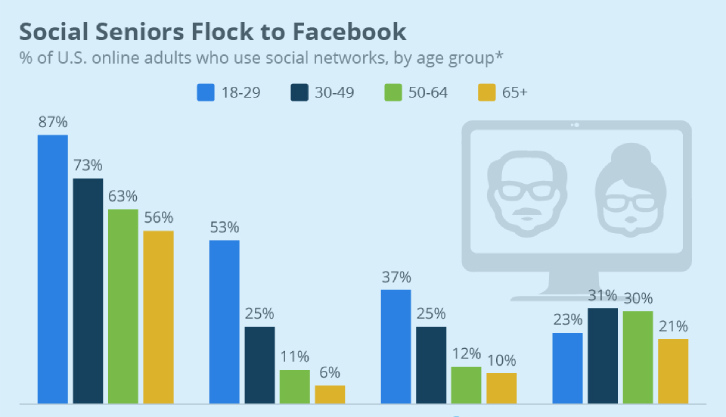 There might be a wide array of best social media platforms out there like Facebook, Instagram, Twitter, LinkedIn, and many more.
So choose which platforms are best for your campaign based on your buyer persona.
For example, if you have a B2B brand, you are going to have more success on LinkedIn through marketing hacks, which is mainly a platform for professionals and brands looking to connect with other professionals.
Social media is an excellent way to communicate with your customer base. It enables you to address problems quickly, which not only pleases your customers but also saves you money.
Even your customers are likely to spend money on your business if you are interacting with them on social media because it helps you to humanize your brand and customer support those businesses which they find relatable.
Write Engaging Content
To succeed on social media you need to have engaging content.
Nowadays, creating visual content attracts more customers than writing a note or a paragraph about your product or service.
For example, as you see I also post visual content on social media platforms, and it really works.
The most obvious point of creating engaging content is to add value to the lives of your users.
Whenever you create content for social media, keep your audience in mind and create content that easily explains to them what you are trying to say.
For example, look at this blog post. Here, in this post, we are telling our audience what they need to do and what not.
Here the content is simple, attractive, and easy to understand. There is no use of complex words.
What I am trying to say is basically write your content in a way that is easy to read and understand. It should not be too long that people get bored or too colorful that people don't even want to see.
Related: Step-by-Step Content Creation Guide [Writing to Publishing Content Successfully]
Be Consistent
For social media marketing, consistency is the X factor, it is everything. Being consistent in your posts allows you to increase your audience engagement and reach.
Find a balance when posting content. Make sure that you are not posting too much of a certain type of content and a small portion of another.
For example, posting videos about house maintenance tips twice a day can cause an imbalance with your other posts, like house sales or information about your business, that goes out only once a week.
Once you find a good balance in the amount you post for different kinds of content, be consistent while sharing that content.
To know more about content, you can click on the link below.
Related: Content That Makes The Audience Take Action
Respond To Your Audience
Many business pages do not pay attention to the comments given by the audience on their posts. By doing this, they miss the opportunity to build trust among their audience.
If you want your followers to become your customers, you need to engage with them regularly through post sharing, replying to comments whether positive or negative and conducting a poll.
See the example of how big brands respond to the comments.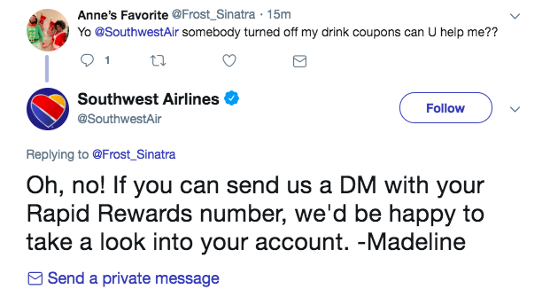 VirTaskTic also says, Don't leave your customers hanging! Here's why it's so important for your business to respond to all social media comments.
It is quite important to respond back to your audience on social media because it can boost your business and brand. Also, it can help you find the gaps between your product or services.
Along with that, it helps in boosting your brand authority.
Add A Strong CTA
Your Call-To-Action is the part where you want your audience to take the action you want. This is the part you created the whole campaign for. And this is where people decide whether to make a purchase with you or not.
All CTAs might not lead to purchase, but they should all be focused on generating engagement on websites and social media for your offerings. Examples of some of the most popular types of CTAs are:
Sign up for newsletters
Share buttons for social media
Subscribe buttons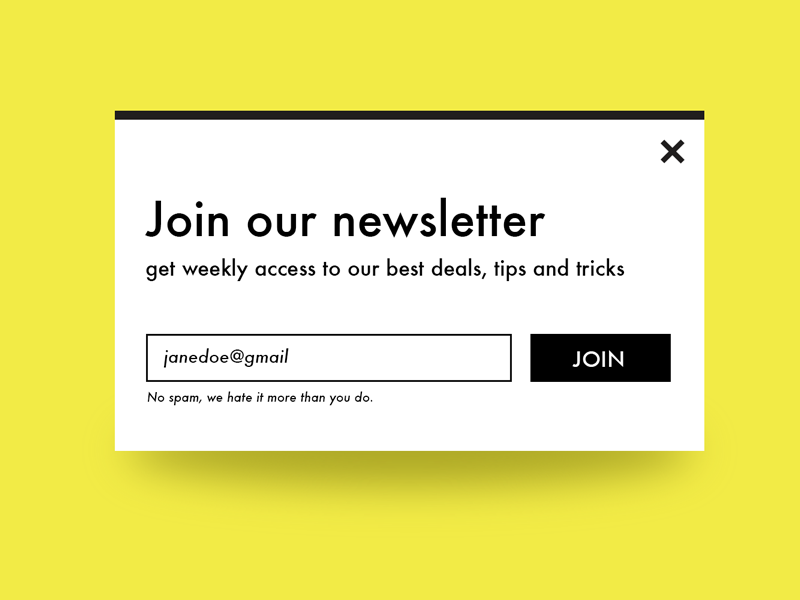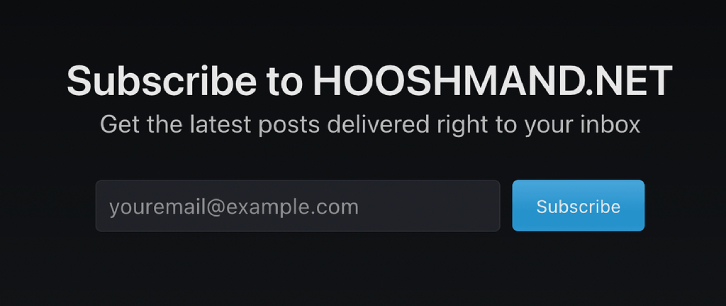 CTAs are important because your sales funnel is motivated by them.
Do you know that CTA and Sales are directly linked with each other?
Yes, you read that right. Calls To Action and Sales go hand in hand. Do you want to know how?
Let me explain to you.
The call to action serves as a bridge between the different stages of the buyer's journey.
They tell the user what to do next and persuade them to take action. And you can provoke them to take action with the help of well-placed CTAs throughout the sales funnel.
Use CTA best practices, such as writing your button's language in a way that emphasizes the advantages.
The easier you make to take the next step, the more people will do so.
Basically, CTA improves the user experience.
That's how you've made it easy for your customers to go on to the next stage by removing the requirement to address an issue.
Create A Unique Hashtag
On Instagram and Twitter, hashtags are quite powerful. They can help you increase engagement and, more importantly, track the success of your efforts.
You can measure interaction and user-generated content more simply if you create a unique, branded hashtag for your brand and certain campaigns, even if people don't remember to mention your brand explicitly in their postings.
Branded hashtags should not be used in place of your audience's more popular hashtags. Use both types in each post to enhance reach and trackability.
Plan Strategies
Outline the sorts of campaign material you want to publish for each social media channel once you've decided on your platform(s).
This is more than just determining if you'll make social media posts, videos, or both. It's also about deciding on certain sorts of articles or videos with crucial messaging and imagery to help you achieve your objectives.
Here are some examples of goals and content tactics:
1. Build your mailing list by organizing a contest on a digital platform that gathers contestants' email addresses.
2. Increase the number of people who follow you on social media by arranging an Instagram giveaway in which contestants must follow your brand and tag a friend.
3. Creating an Instagram Stories poll to get feedback from dedicated followers.
4. Promoting a sale, discount, or special offer to generate cash.
Always remember to connect your thoughts and message to your objectives so you can go on to the next level.
Select the Metrics You Want To Track
One of the most appealing aspects of social media marketing strategies is that almost everything can be measured.
Examine your objectives and chosen social media sites to determine which metrics are appropriate.
Make gaining likes, comments, or shares one of your measurable success indicators if your social media marketing strategy involves Facebook with the purpose of inspiring customer involvement.
Consider conducting an Instagram Stories poll if you want to use Instagram to get client feedback.
Do you want to increase the number of people who get your newsletter? The amount of new subscribers you gain as a result of your campaign is your metric!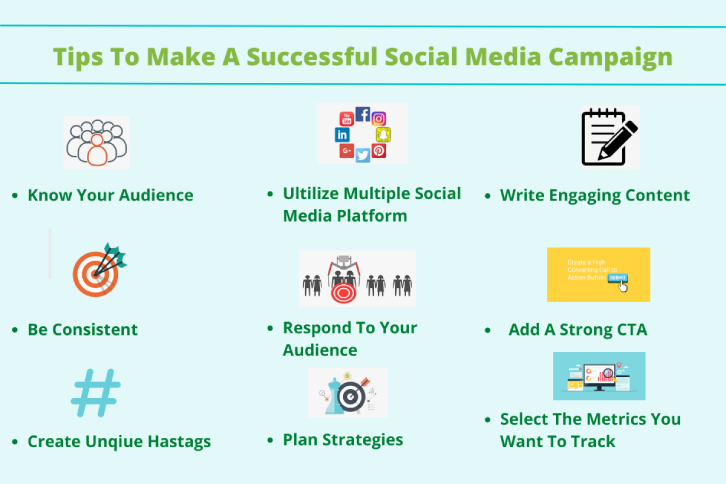 Conclusion
In this blog, we learned some of the best tips to make a successful social media campaign. Social media campaigns are extremely important to create brand awareness like what Apple did for its smartphones.

If you also want to create such a social media campaign, you can use the tips I have explained above.
You can easily create effective social media campaigns like other big brands.
If you have any doubt or queries, you can just comment it down below in the comment section. I will reply for sure! I am ready to help.

For more marketing tips and services, you can schedule a free-of-cost 30-Minute Strategy session with our experts. In this call, our experts would discuss your business and provide you with the free strategies that you can use to boost your sales and revenue.
FAQs
1. Why is social media good for campaigns?
Brands may be extremely targeted in their marketing messaging via social media. You may tailor your ads to only the demographics you wish to reach using advanced targeting choices. It's also simple to track campaign success rates and alter campaign targeting in real-time.
2. What are the different types of social media campaigns?
Types of Social Media Marketing Campaigns
Influencer outreach.
UGC contests
Brand utilities
Podcasting
Sponsored conversations
Recognizing what makes a good social media marketing campaign
3. What is included in a campaign strategy?
A campaign plan is a short-term integrated communications strategy for generating leads or closing sales. Its goal is to engage people, and it usually focuses on content marketing and an integrated media strategy. A good marketing campaign strategy includes clear, attainable targets that you can be sure of achieving.
4. What are the best way to run an online campaign?
Story Highlights
For activists, the internet is becoming an increasingly important tool
Attractive, simple-to-use websites are essential for gaining support
To assist develop a campaign community, use social networking sites and blogs
Combine your online efforts with real-world' jobs
Next Technology Article
5. How do you create a Facebook campaign?
In Ads Manager, create a campaign.
Choose the Reach goal.
Click Continue after entering your Campaign Name.
Decide who you're going to speak to.
If you have several businesses and don't want to input a big list of addresses, choose Add Locations in Bulk.
You can use as much Detailed Targeting as you desire.
Decide on your placements.