The truth is customers are hard to attract. And much harder when you don't incorporate newer emerging trends within the industry.
Are you struggling with the whole sales funnel concept with your business? Do you feel your leads aren't convinced enough to perform the desired actions?
Get a helping hand! Automate your sales funnel. Enhance interaction. Persuade visitors like never before targeting their needs and focusing on their preferences without any extra effort or hassle. How? By incorporating Chatbots!!!
You'll be amazed to know how chatbots can change the face and fortune of your business. This script is going to update you with all the things you look up for pushing customers down your sales funnel. Before we get further let's understand what chatbot or sales funnel is and how are we mixing these to escalate our revenue generation.
What Are Chatbots?
A chatbot is an AI-based computer program that facilitates a conversation by text or audio means. Chatbots are merely digital assistants that you add onto your websites, social media handles, landing pages, or anywhere where interaction is necessary for terms of business.
Chatbots have grown in popularity over the past few years, you've probably interacted with at least one knowingly or unknowingly. Like, have you ever strolled through a website or web store looking for a product and a window popup on your screen asking if you need help or showing suggestions based on the keywords you put up in your search query.
Yeah! Those are the chatbots.
Consider the screenshot above, you'll see a chatbox on the right. I visited this site twice in a span of 20 minutes and I received a welcome message with a bit of query choices, this is the type of attention that customers expect.
Moreover these are intelligent conversative bots, not some robotic input output interaction. It was able to detect that I had missed the earlier text and have not responded to it. So offered me the same set of choices to reconsider. IMPRESSIVE, right?
I believe now you have gotten an idea that chatbots can help your brand, but how is this addition going to supercharge your sales funnel? And not to mention pouring revenue generation. Stay curious!
What Is A Sales Funnel?
Simply put, a sales funnel is a theoretical representation of the journey of any customers from knowing your brand to actually purchasing from it.
A sales funnel is a multi-stage system. The aim is to transform your prospective customers into consumers and to boost the worth of the cart by sales. You can shoot up your revenue, increase your budget to cover advertising costs and attract much more customers than your rivals.
Sales funnel is a key concept in the digital marketing industry. It can be frustrating and difficult to understand, but once you get hold of it there is no stopping from showering revenue for your business.
Let's get a closer look at the sales funnel and all the thought process that goes into planning it.
The first thing that you need is the bottom of your sales funnel- it is the product/service that your firm offers. It's like knowing what you are doing all the effort for in the beginning right!?
Sales Funnel Segment 1: Visibility/ Traffic Strategy
The top of your funnel and the biggest thing you need is traffic.
No Traffic = No Visibility = No Exposure.
If people don't know you and your business exits. They probably won't go through the whole process to get to the product.
Sales Funnel Segment 2: Lead Generation
Basically, this is where you are taking people who have found about your business and you are moving them towards sales. You're starting to build a relationship with them.
So you are asking them to opt-in; opt in to your email list, opt into following you on social media (they have discovered you but they need to have to follow you) because without it you are not going to get the opportunity to build a relationship and inform them more about your product and generate sales.
The most preferred way to generate leads is by giving out ebooks or pdfs. This was nice when people actually started doing it. Now there is so much information you just have to google it.
I prefer offering: online workshops/webinars, some mini-courses, or provide a checklist or summed infographic.
The last step to lead your traffic to the sales is:
It is some process of emails that warm the customer up and tell them more information about the product you are offering, its demonstration for better understanding. You must keep in mind that the product should come across as a solution to their problems.
Chatbots' Benefits To Businesses
A chatbot can assist in filtering unqualified leads.
Marketers may use chatbot research to guide decisions such as what product to deliver to prospects.
Info from chatbots can assist you in determining how customers feel about your offering.
Chatbots enable you to stay in touch with your customers outside of normal business hours.
Chatbots can learn and develop as they interact with more visitors!
Chatbots can aid you to gain a strategic advantage by keeping up with trends.
Consider two scenarios
Scenario 1: You walk into a store looking for an electronics item and when you ask about it to a salesperson they give you direction (second aisle in the last row to your left) to what you're looking for.
Scenario 2: You walk into another store looking for the same electronics item and when you ask about it to a salesperson, he guides you to the area and shows you a few options based on your description.
Now, which one do you prefer? An obvious response to it will be scenario 2, but are your visitors getting scenario two for your services/ products on your channels?
This is why you need to work on automating your sales funnel. Chatbots are marking their territories everywhere and can be looked forward to offering conversational user interfaces.
These types of computer-human interactions tend to leave a remarkable impression on the customer.
How Chatbots Can Enhance The Customer Experience: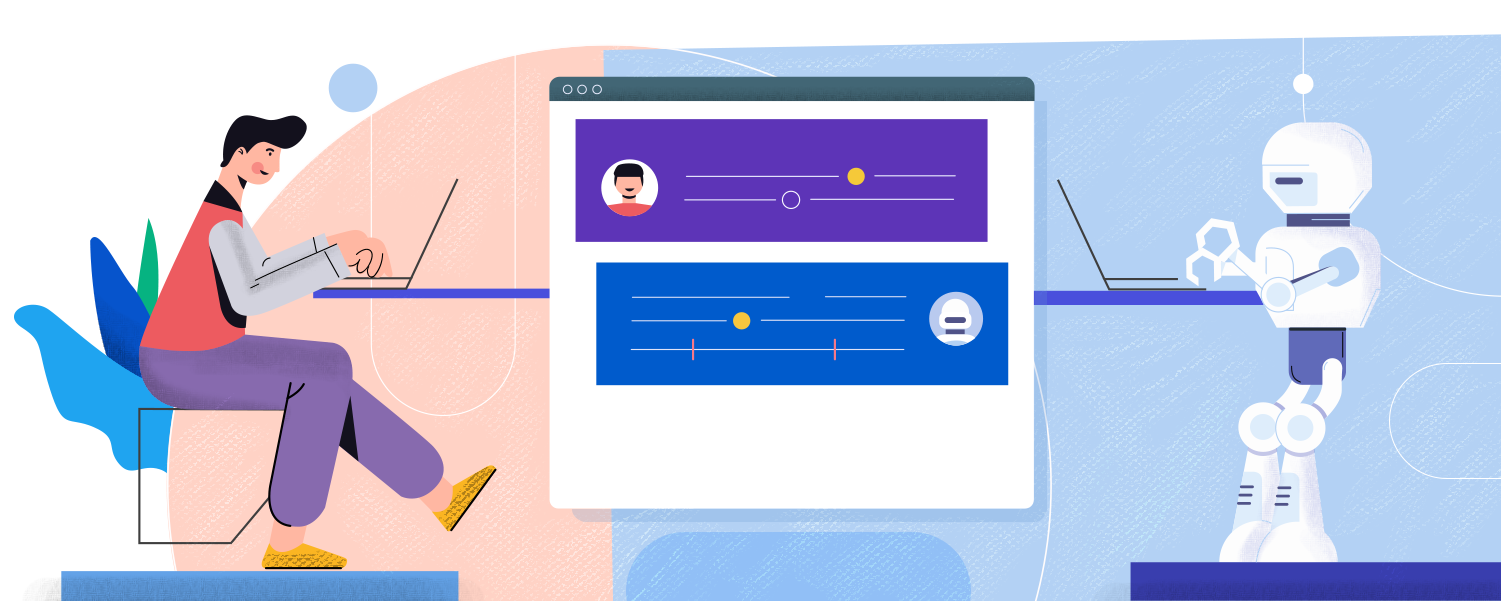 Chatbots Offer Prompt Responses
Growth in technology and the reach of resources has surely made us all impatient. Customers expect an immediate response to their queries. These responses cannot be delivered with the traditional means of communication such as emails or phone calls and texts.
Moreover, it is humanly impossible to look for each and every query and response in a fraction of seconds. Here a well-programmed and scripted chatbot can solve your issue.
Chatbots Facilitates Round The Clock Customer Support
Companies that tend to target overseas clients have multiple time zones, and customers calling their service provider in another country during operating hours can only be managed by such digital chatbots.
There is no requirement for humans to run or handle this application; it operates on its own and can address consumer queries about the goods or services provided by your business.
Chatbots Provide Multi Customer Interactions At The Same Time
Another interesting aspect of introducing a chatbot in your company is that it will simultaneously serve multiple clients, which is impossible to happen without a pause or waiting period for a person.
In addition to allowing you to deal with more customers simultaneously, the multi-customer management expertise would also reduce the expenses for customer support and optimize the operation in order to solve more issues quickly.
Chatbots Can Improve Customer Engagement
Chatbots are known for their adaptiveness based on the data you fill at the beginning of the query. They are intelligent enough to provide you with the filtered results based on your inputs. Not just this, Chatbots are amazing when it comes to customer engagement for a few more reasons as well.
Accurate and Professional
Sync with the brand
Used linguistics effectively.
Run-on a variety of devices without a hitch.
Chatbots Help In Minimizing Operational Costs
Chatbots Magazine states that implementing AI chatbots can help companies save up to 30% on customer support. These expenses can be greatly minimized with the help of AI chatbots.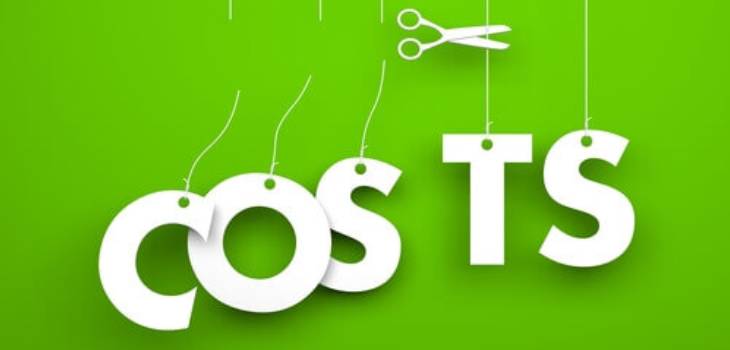 Makes sense Doesn't it? Hiring an individual for 24/7/365 presence, as well as the facilities required to provide round-the-clock customer service, can be ridiculously expensive for many businesses.
Chatbots Are Forever Improving
You tell me when was the last time you brushed up your skills? Or thought of learning/ improving your skills. Long thought? I know but this doesn't happen with chatbots.
You must ensure you aid their ability to learn from user input patterns.
Chatbot productivity must be measured in terms of user interface, linguistic skills, and usability. So that they can "learn" and respond to customer demands and have a quality service on a continuous basis.
You need to pace up to evolving trends of searches. Chatbot has got your back!
Make sure you optimize these few points with maximum details.
Invitations and greeting messages.
Additional detail about the brand.
New items updates.
Pricing alterations.
Broadcasting fresh and exciting deals.
Chatbots Can Gather Information
Chatbots build user profiles by collecting information such as name, occupation, and contact information from customers. They can also learn what consumers want, their product tastes, and other details.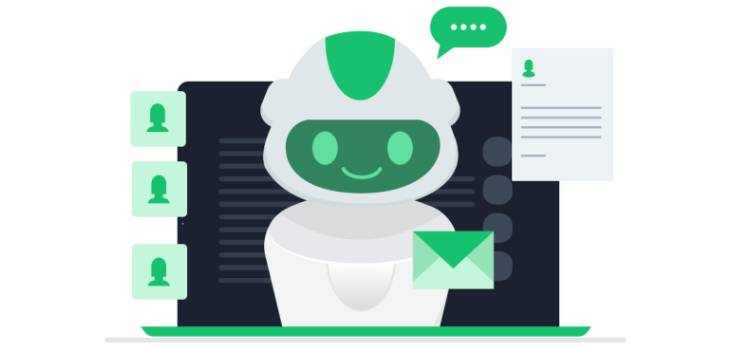 According to some studies, 37% of all users — and 48% of millennials — are open to getting suggestions from chatbots. The majority of consumers in the US are interested in receiving chatbot suggestions of such kind. Sephora, a cosmetics company, has developed a chatbot in collaboration with the Kik messaging app and is flourishing.
Chatbots Help Brands Grow
Chatbots have the power to promote brand values to a wider range of prospects while offering friendly experiences and establishing rapport with consumers.
A few ways by which chatbots help the overall brand growth are:
Higher open rates – chatbots connect with consumers efficiently and effectively, providing fast replies. Because of this, they have higher open rates than email.
Personalized Service – It is critical for every company to have a personalized experience for its consumers through various touchpoints. As a result, profits and customers' loyalty increase.
Chatbots Can Boost Lead Generation
When chatbots connect with consumers, they can answer their questions, provide details about available coupons, and remind them when there are any special promotions.
These conversations started by chatbots are critical in lead generation and will assist you in nurturing and converting leads.
Chatbots Can Reduce Communication Friction
No matter how hard you try to maintain professionalism, you can sometimes lose temper or have emotional obstacles while interacting with the customers.
Interactions between potential customers and human operators may cause tension in traditional customer service setups. Such incidents occur when customer service agents could become annoyed with the customer during interactions. This may come across as a major drawback and bad reputing experience for your company
Chatbots can support you in eliminating this issue. They are services that are not influenced by their emotions. Thus, they will continue to respond to consumer queries.
What is an Automated Sales Funnel?
Throughout the funnel's different levels, an automated sales funnel matches consumers to information that addresses their questions.
These messages are sent automatically, through channels and applications that you choose. Automated funnels could either be time-based or behavior-based. A time-based funnel sends data at fixed times via the sales channel.
Tips to Successful Automated Sales Funnel
When planning an automation campaign, there are a few important steps to be followed to keep the process smooth and optimizing the results.
We'll also go into how to build a sales funnel from the roots up.
Perform a Comparative Market Analysis
Begin by gaining an awareness of the target audience.
Learn what the audience expects(conduct surveys).
Create buyer personas using different requirements, demographics, statistics, and common pain points.
Perform a competitive analysis.(Their services, products, and how they put themselves out.)
Choose Automation Software
The first requirement to automate the sales funnel is strong CRM.
Study lead habits, interest, and sort structured categories of users with like characteristics
Link your sorted databases to smoothen automation procedures.
track progress against the planned target, and design each campaign to be a little bit enhanced than the last.
Create a Content Strategy
Content strategy holds the power to manipulate your overall digital footprint
Your content strategy must not target one campaign.
Produce content of variety such as posts, videos, and emails that respond to user requests and answer pain points.
Each stage of the automated sales funnel must have its own set of complementing content.
Develop a Fascinating Lead Magnet
Ensure the content is compelling enough for a customer to submit their details.
Begin the campaign with something a little more engaging. A webinar or a quiz(something that requires two-way interaction)
You'll need a strong piece of anchor content to leverage users to opt into your automated campaign
Let User Behavior into Consideration
Automated funnels are easier to track customer insights
Document user journeys that follow various routes depending on activities
Behavior-based automation is more efficient and works like a charm.
Get the ball Rolling
It is time to get the ball rolling after you've mapped it out!
Publish your stuff, turn on the funnel and start collecting the leads.
Don't forget to promote published content via different channels(Youtube channels and websites are excellent starting points)
How Brands Are Utilizing Chatbots-an Exemplar?
Sephora
Sephora is one of the few first brands to introduce chatbots in the shopping industry to leverage innovations in order to enhance customer engagement and experience. After a foundational app – the Kik message app – they further added additional elements to make their brand experiences at home and in-store much better.
Duolingo
Duolingo is a website and mobile language learning application that incorporates many chatbots. The concept behind it is to make users comfortable. People don't want to sound dumb while learning something new and all that might change with chatbots.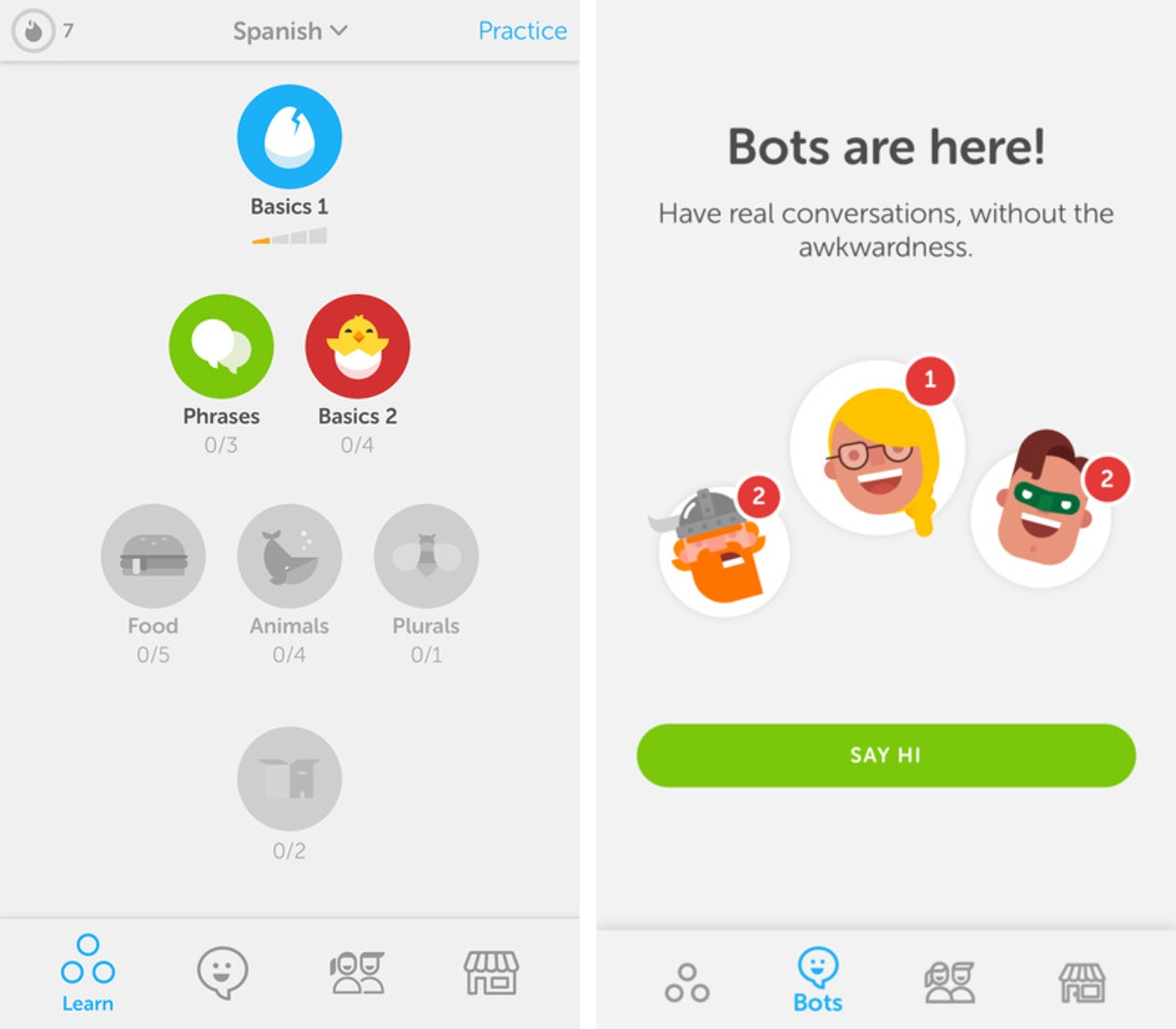 Spotify
Spotify's Facebook Messenger bot facilitates the search, listening, and sharing of music for its users. Once you get started, based on your mood, activity, or genre of music you will get playlist suggestions.
Domino's
With Dom, the ordering bot that allowed customers to directly order via Facebook Messenger, Domino took customer support to another level.
The benefit of the chatbot is that it enables individual and repeated customers to order without creating a username or profile.
Starbucks
Starbucks also launched a chatbot, which can be ordered by Amazon Alexa or texting, using the MyBarista app. In addition to letting consumers stay in their homes' comfort right up till the drink is prepared, Barista bot also permits payment and tips, ensuring that all a customer has to do appears.
Conclusion:
The ultimate dynamite is not the funnel type, but the conversational essence of any communication. Briefly, this is what I included in the segments above:
Prospecting – Setting a dialog relation at the top of the funnel
Consideration – Tap into the committed audience
Conversion – Indeed! Conversion. We've got a bid!
Customer Service – Post sale nourishment for the clients
Remarketing – STICK on bringing something back to their notice in order to increase and deepen their commitment.
The funnel may look bland, but it's electrified with Chatbots It performs with horrific efficiency. And — this is the best bit.