You must have heard of Google E-A-T unless you're freshly new to the search business.
Despite the fact that the notion has been present since 2014, it has slowly evolved into one of the most important aspects of SEO (Search Engine Optimization).
Unfortunately, even for industry specialists, it's a puzzle.
You may expect that the page quality might have a great impact on which position the page ranks in Google SERP.
According to Google's standards, the most essential variables utilized to assess the overall quality of a web page are:
The Page's Purpose (does it serve a useful purpose?), Expertise, Authoritativeness, and Trustworthiness, and the Quality and Quantity of the Main Content.
So, in this blog, you are going to get all about Google EAT SEO and how it can be improved.
Let's start with understanding what E.A.T is.
What Is Google E.A.T?
Expertise, Authority, and Trustworthiness are all represented by the letters E.A.T.
It's from Google's Search Quality Rater Guidelines, a 168-page document that human quality raters use to evaluate the quality of Google's search results.
This paper was produced by Google in 2013 to "assist webmasters in understanding what Google searches for on a web page."
There have been many publications about E-A-T since the Google Core Update of 2018, however many of them just repeat what experts say.
As a Digital Marketer, you must understand that Google will not openly disclose how its algorithms function.
Don't worry! We are not going to provide you with all those same articles. This is going to be different.
How Important Is Google E.A.T?
All inquiries require E.A.T, although some require it more than others.
If you're just looking for attractive cat photographs, E.A.T probably doesn't matter all that much. It's not a huge problem if you don't believe a cat is cute because the topic is subjective.
On the other hand, if you're looking for the right amount of aspirin to take while pregnant, E.A.T is extremely important. If Google surfaces information on this subject authored by an inexperienced writer and published on a dubious website with little authority, the chances of such content being wrong or misleading are considerable.
That's not just inconvenient—possibly it's life-threatening, given the nature of the information requested.
EA-T is also useful while looking for answers to questions like "how to enhance credit score." Advice from the illiterate and uninformed is unlikely to be legitimate and should not be trusted.
These are referred to as YMYL (Your Money or Your Life) issues by Google: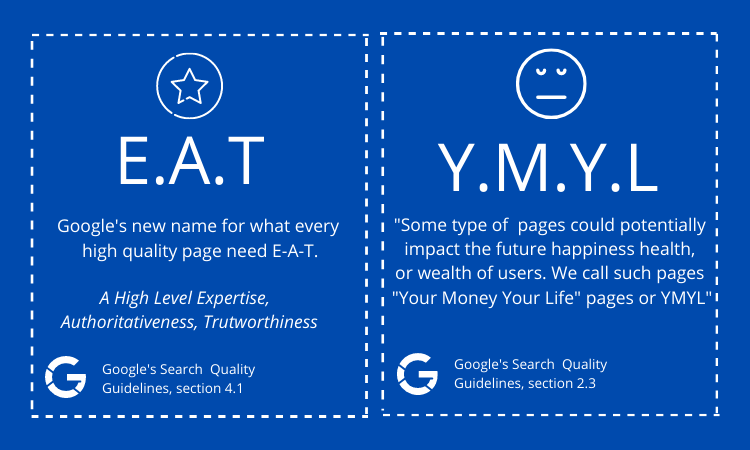 Some sites or themes may have an influence on a person's happiness, health, financial stability, or safety in the future.
Such pages are referred to as "Your Money or Your Life" (YMYL) pages.
Demonstrating EAT is critical if your site is designed around a YMYL theme.
What Criteria Are Used To Assess E.A.T?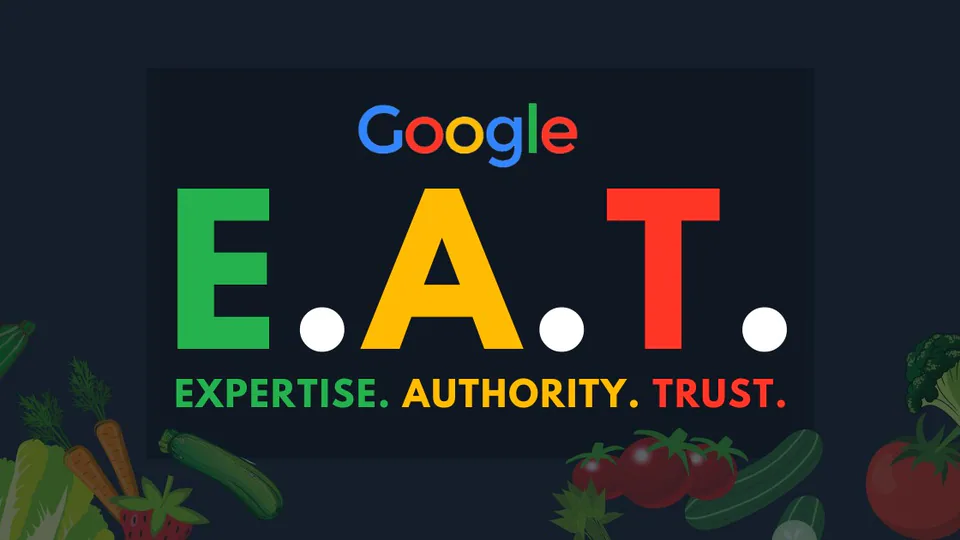 Expertise, Authority, and Trustworthiness are comparable notions. As a result, they all have a special set of criteria.
Expertise
Expertise is defined as a high degree of data or expertise in an exceedingly certain topic. it's generally assessed at the content level, instead of at the website or organizational level. Google is trying to find material written by an expert within the field.
It's about providing relevant life experience and "Everyday Competence" for non-YMYL issues.
"Some topics require less formal expertise. […] If it seems as if the person creating the content has the type and amount of life experience to make him or her an "expert" on the topic, we will value this "everyday expertise" and not penalize the person/webpage/website for not having "formal" education or training in the field."
For several YMYL issues, Google also claims that "Everyday Expertise" is sufficient.
Take, as an example, a matter like "how does it feel to own cancer?" an individual who has lived with the sickness is in an exceedingly better position to answer this question than a trained doctor with years of experience.
"It's even possible to have everyday expertise in YMYL topics. For example, there are forums and support pages for people with specific diseases. Sharing personal experience is a form of everyday expertise."
Authoritativeness
It's all about reputation, especially among other industry experts and influencers. Simply put, authority is defined as when people see a private or an internet site because the go-to source of information on a specific subject.
To assess authority, raters go on the internet for information about a website's or an individual's reputation.
"Use reputation research to find out what real users, as well as experts, think about a website. Look for reviews, references, recommendations by experts, news articles, and other credible information created/written by individuals about the website."
When doing so, raters are instructed to seek out impartial sources.
"When searching for reputation information, try to find sources that were not written or created by the website, the company itself, or the individual."
Google recommends Wikipedia as a useful source of information.
"Wikipedia articles can help you learn about a company and may include information specific to reputation, such as awards and other forms of recognition, or also controversies and issues."
It's crucial to keep in mind that authority is a relative term. Elon Musk and Tesla are authoritative sources of knowledge on electric automobiles, but when it comes to SEO (search engine optimization), they have little to no authority.
It's also true that some persons and websites are unquestionably authoritative on specific issues.
The official website of Coldplay, for example, is the most reliable source of lyrics to their songs. In the United States, the USDA is the most reliable source of information on beef grades.
Trustworthiness
The validity, openness, and correctness of the website and its information are all factors in establishing trust.
When evaluating trustworthiness, raters check for a range of criteria, including whether the web site says who is in command of published material. This can be very true for YMYL searches, although it also applies to non-YMYL queries.
Always keep in mind that trust, like authority, is a relative notion. People and websites cannot be trusted in all circumstances. We're a reliable source of SEO knowledge, but not for bodybuilding.
How Can Google E.A.T SEO Be Improved?
Let's speak about some Google E.A.T SEO recommended practices, given how important they are in organic search.
Also, if your website follows the YMYL factors, you can expect your website to be on a higher level.
Use Off-Page SEO To Build The Correct Backlinks
Backlinks from relevant, high-authority domains are the foundation of a successful SEO plan and one of the most effective methods to establish that you are an industry authority.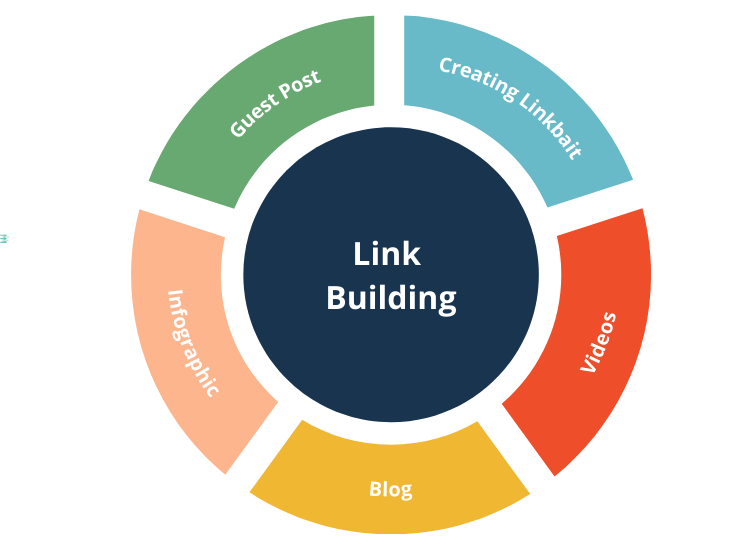 It's unlikely that a hyperlink from a teen fashion website will aid you if you're in IT consulting. In fact, scaling such sorts of methods might result in a manual action penalty.
This was discovered by one insurance lead generating website, which built hundreds of thousands of low-quality connections on unrelated websites and eventually saw all of its page ranking on number one vanish away.
Off-page SEO, on the other hand, isn't simple when done well.
You must continually generate valuable, original, high-quality content that others want to link to in order to earn them. A 500-word listicle written once a month on your site isn't going to help you much.
Spend effort and money to establish oneself as an authoritative figure (whatever the subject). After that, cultivate relationships with the appropriate outlets and influencers. Those valuable backlinks will undoubtedly follow.
Read More: Anchor Text: An Ultimate Guide About Building Backlinks
Increase The Number Of Mentions From Reputable Sources
Getting mentions from reputable publications, in addition to backlinks, can help you improve your E-A-T credentials. The more your brand/name appears on authoritative sites on the internet, the more Google considers you to be a reliable authority.
"Implied links" — i.e., the plain text uses of your brand name — might be considered a sort of backlink, according to Google Patent 8,682,892.
Incoming links are described in the patent as "explicit links, inferred connections, or both," and they might be genuine links or plain text.
In other words, all inbound connections – both explicit and implicit – from reliable websites are taken into account when determining the quality of your page.
Gary Illyes, a Google spokesman, has recently verified that "High-authority website mentions are actually tracked and weighed into ranking choices".
Ensure Your Content Is Correct And Up To Date
Unless your website's content is about something that never changes, there's a significant possibility you have pages with outdated content.
Maintain as much of your material as possible with the most up-to-date information. This is especially true if you have sites with material that changes often, such as news.
Consider medical information, where it's vital to maintain the content up to date based on the newest medical knowledge and findings.
Read More: 25 Ways To Repurpose Content Smartly
Increase The Number Of Reviews
Earning and promoting internet reviews for your products or services is usually an excellent marketing tactic. Those similar reviews aid in increasing your site's E-A-T in Google's sight.
A huge number of favorable evaluations across a variety of review sites (Google, Trustpilot, Facebook, Yelp, and so on) suggests that your business is trustworthy in the eyes of customers.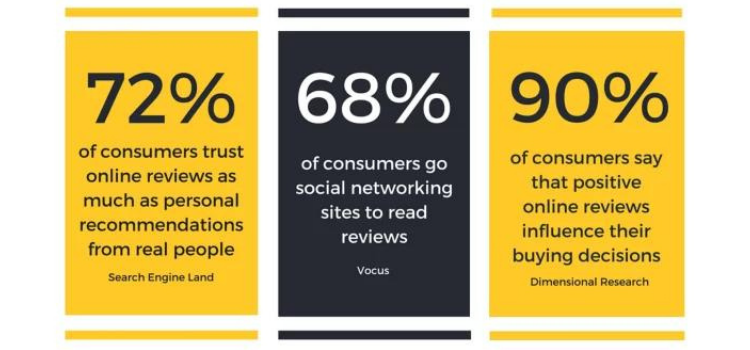 Take time to respond to every review, including the unfavorable ones, as they come in. In fact, responding to your customers' comments will increase your credibility as a legitimate company dedicated to client satisfaction.
A product review update was just provided by Google.
The new version intends to promote review material that goes beyond the typical templated information available online now.
According to Google, the upgraded sorts of product evaluations will be prioritized in its search results rankings.
Consult With Or Employ Professionals
Google favors authoritative information. They appear to favor information written by someone who possesses the necessary credentials or expertise. If your site is in the YMYL area, expertly selected materials are very important.
This is why many of the leading health information websites (Healthline, Verywell, and others) have medical experts write or evaluate their content, or both.
Working with authors who have significant real-world experience and credentials to back up their knowledge will improve the E-A-T of your site.
From an E-A-T standpoint, "employing experts" does not imply hiring a copywriter who can write about a topic but has no genuine knowledge in the field.
Flash Your Credentials
Don't merely label your authors experts without demonstrating their degree of knowledge. Verify their credentials and post them with the material they create on your website. To assist Google comprehend the entities behind your work, include links to the writers' websites and social media accounts.
You should also mention your specialists on pages like About, Team, and Contributors that describe the individuals behind your website. Don't be afraid to brag about the writer's credentials.
Your brand has earned the right to let people (and Google) know if your authors have qualifications, accreditations, degrees, or have put in the necessary time to be acknowledged as an authority in a certain industry.
Include Your Contact Information
This may seem insignificant, but including your contact information on your website demonstrates that you are a legitimate business with genuine people. Websites that do not give contact information are most often unconcerned with their visitors.
According to ULTATEL, these are the reasons why contact is important on a website.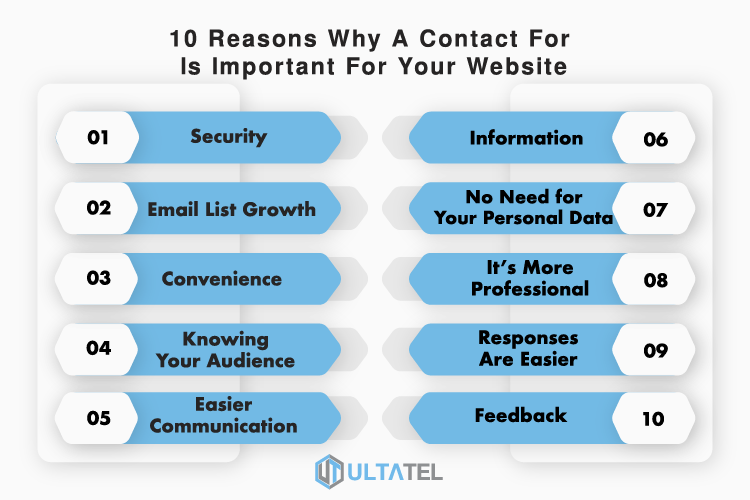 Include all of the methods people may contact you on your website, as well as your company's actual location.
Create A Wikipedia Page For Yourself
For two reasons, believe it or not, having a Wikipedia page can help your site rank higher in search engines.
To begin with, Wikipedia follows a strict editorial procedure. A backlink from this website to your site might thus be interpreted as a vote of confidence.
Second, a Wikipedia page provides you with another opportunity to promote your brand as an industry authority. You can discuss your achievements, provide links to any noteworthy news stories, and more. Another clue to Google that your brand is credible is your Wikipedia page.
Conclusion
So, this was all about Google EAT SEO and why it is important and how can you use it for the SEO of your own website. Go through this blog and optimize your website as per EAT SEO.
If you have any doubts or queries, you can just comment it down below in the comment section and I am going to reply for sure.
For more marketing tips and services, you can schedule a free-of-cost 30-Minute Strategy session with our experts. In this call, our experts would discuss your business and provide you with the free strategies that you can use to boost your sales and revenue.