Google News is a platform that aggregates news articles available on the internet and shows them based on authority, relevance, and freshness. The news articles are organized into eight categories depending on your language and location.
That simply means news articles from different sources will be presented together on the same topic.
The purpose of Google News is
"to help everyone understand the world by connecting people with high-quality news from a variety of perspectives".
In the previous 17 years, some of the principles of Google News SEO haven't changed.
Trystan Upstill, Google News Engineer and Product Lead, stated on the Google News official blog:
"The reimagined Google News uses a new set of AI techniques to take a constant flow of information as it hits the web, analyze it in real-time and organize it into storylines. This approach means Google News understands the people, places, and things involved in a story as it evolves, and connects how they relate to one another. At its core, this technology lets us synthesize information and put it together in a way that helps you make sense of what's happening, and what the impact or reaction has been."
In simple words, Google AI has been upgraded but it is still able to control which news, stories, image, videos appear in Google news results and hat order.
Today, many brands are eager to know how to appear in Google News. So, here in this blog we are going to discuss what you need to follow in order to be appeared in Google News.
Benefits Of Google News SEO
1. Content And Branding Control
You can customize your publication section and content in Google News.
2. Earning Opportunity
Publishers can also use paywalls (a method of preventing users to access the content without a paid subscription)
3. Placement Eligibility
Publications with business terms are eligible to be in the Newsstand section of the app in applicable countries and regions.
How Google Ranks News Article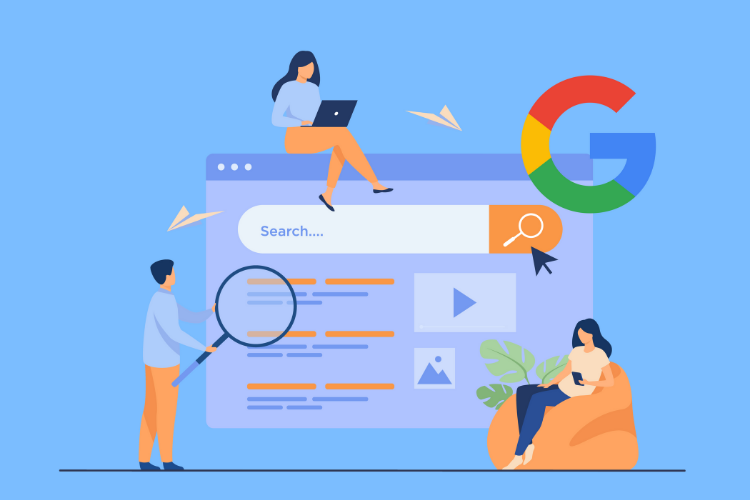 1. Relevance: It is one of the most important factors that affect the ranking of the content. It will decide whether your content will be shown above to the audience or not. Your story must be relevant to the user's query.
2. Interests: The interests you show or your reading behavior will determine what kind of news you'll see in your tab.
Basically, Google determines what kind of news or articles you like to read on the basis of your previous activities and then shows you only that kind of news that you like to read.
3. Location: This factor will also determine what news will you see on top, especially the local news, based on your location.
4. Prominence: The news which is in trend or covers the story which currently has more chance of visibility by the audience.
5. Authoritativeness: Your content must be reliable. Your published content must have an authentic source.
When your news, stories, or article has an authentic source, Google will rank them higher due to authoritativeness.
6. Freshness: recently published articles or news have more chance of getting more visibility over old articles.
7. Usability: Google takes care of how usable and accessible the data is when it comes to showing a website's pages in Search Results.
Loading speed, responsive design, and cross-browser compatibility( the ability of a website to function across different browsers) are the key requirements.
Read More: Complete Google SEO Ranking Factors [Updated List]
Google News Format
Google News Top Stories
Here you are seeing the format of Google News Stories where you can see Top Stories of the day.
On the left side, categories are also there, you can select like Business, Technology, Entertainment, Sports, Science, Health
You can also select two languages in your settings so that you can access news and articles from both languages at the same time.
Google News For You
The section For You on Google shows the news 'recommended based on your interests as mentioned above. It analysis your past behavior and Google search and then shows you news based on your interests.
Google News Following
In this section, you can find Topic & Sources, Saved Searches, and Saved Stories
The topic, location, and sources you choose here also impacts the stories or news item you see on the Top.
Guidelines To Keep In Mind To Get Listed in Google News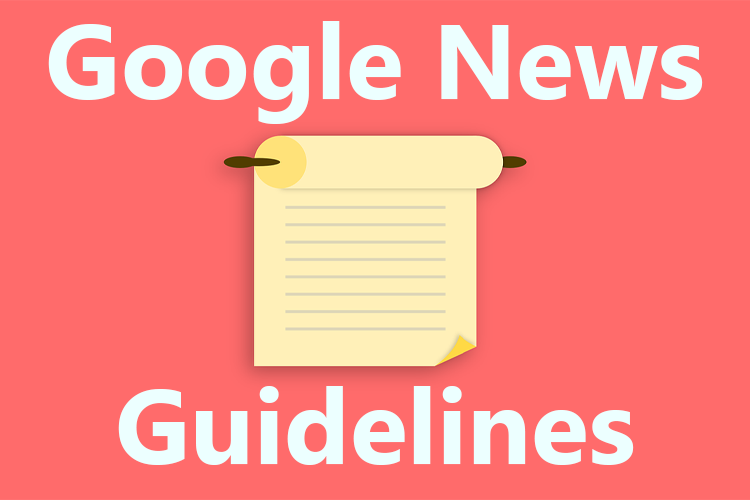 Google News SEO Content Guidelines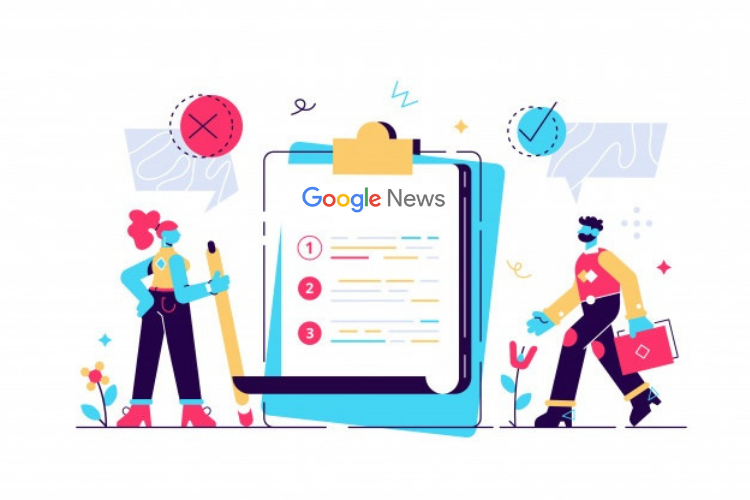 Before you do Google News SEO, you need to understand the content guidelines given by Google itself.
Some of the guidelines you might be following already. For instance, your content must be well-written, non plagiarised, well structured with no grammatical errors.
1. Censored Content
Google News ban or remove the content which goes against its Adult Content Policy.
Which includes;
Exposed intimate body parts
Nudity
Sexual encounter dating
Sexualized theme dating
Sexual merchandise
Sexual entertainment
Mature cosmetic procedures
Sexually suggestive elements and themes
2. Advertising And Paid Links
If your content has many paid links, Google will penalize your content for sure.
The amount of sponsored links on your content must be reasonable. You must avoid paid links as much as possible in your content. If Google detects that your content is filled up with so many sponsored links then the chances are, Google will take down your content.
3. Duplicated And Plagiarised Content
Before working on Google News SEO, you must ensure that your content doesn't have a duplicate it on another website. In case if you have some article on different pages across the same site or multiple sites, the use of the canonical tag in the original content can help Google to understand which one is the original copy of the page.
Google News Technical Guidelines
1. Use Permanent URLs
Your articles should be posted on the same domain as your main website.
The URLs for your articles must be unique. This simply means that each article must have its URL, which cannot be recycled and reused for another post.
2. Have Your Website Optimized For All Languages
If your site is having content in more than one language, you should select different publications of each language,
So that it may be easier for users to get content in their language.
Having more than one language in a single article confuses Google News and your content may not rank high
Optimize Your Content To Rank In Google News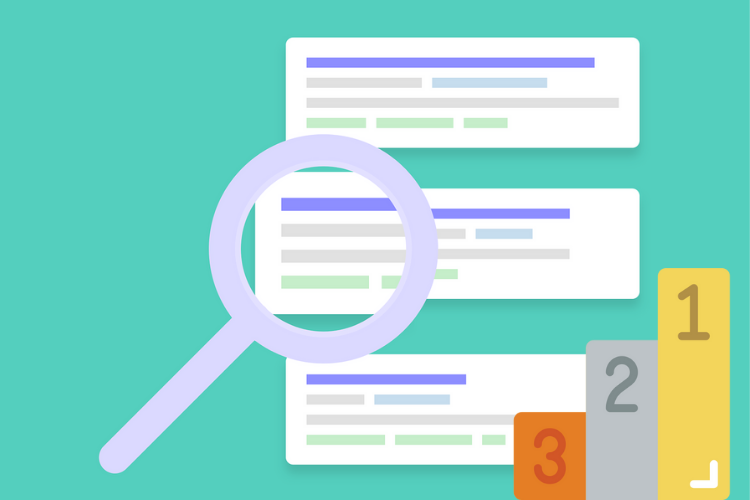 Original Content
Google news prioritizes only original content.
So if your content is plagiarized. The chances of ranking your content are less.
As a publisher, you need to be focused on being transparent and tell Google which pieces are master copy by using the canonical tags.
The way you use credible sources in your original content has higher chances of being acknowledged by Google.
Read more: Complete Google SEO Ranking Factors
Select The Right Keyword For Your Content
Choosing the right keyword is not a very tough job to do. You can also use free tools like; Google keyword planner to examine the search volume, & related searches of that keyword.
Before you can do keyword research you should know how to use Google keyword planner more effectively.
Keep Yourself Up To Date
You need to stay updated if you want to rank high on Google news.
Why because the topics keep on changing day to day. It is better to stay well informed and up to date.
Understanding the nuance of keywords and the current news can help you a lot in ranking high.
Up to date articles have more chance of being presented to users in Google News but that's not always the case, sometimes, Google Algorithm determines, depending on the topic, which article would be way more useful for the users.
Don't add more than one date in your article.
Keep your publication date between the title and text
Focus On SEO For Google News
It is important to focus on traditional SEO strategies.
That means doing your keyword research, using those keywords throughout your headlines, body content, title tags, etc.,
And, promoting your page with as many reputable backlinks as possible.
Read More: Learn HARO- Link Building Strategy to Get High DA Backlinks
Trustworthiness
Google prioritizes content that is reliable and trustworthy with reliable sources.
To gain the trust of Google and users as well, you need to have a proven track record.
For instance, if your article has a piece of reliable information about a topic, no other content with the same topic will gain the same weight as your content due to the trust factor.
Location
Some articles will rank higher based on the users of a particular location.
Local users will be able to find out more about local events and news.
Related: Local SEO Checklist
Design And Format
First of all, make sure that your article can be delivered effectively in plain HTML. Avoid using javascript to rendering your article quickly.
Google Newsbot is unable to follow image links and crawl in other formats than HTML.
Your format must be clean and well structured. Also, it should be able to appear effectively in all browsers and devices
The format should be like this;
Headline
Image
Date
Content Body
Use AMP(Accelerated Mobile Pages)
AMP stands for accelerated mobile pages.
When you use AMP, you create a version of your site that is mobile-friendly and allow Google to present your content faster to the mobile user.
While using AMP, make sure you are presenting it the same as your regular version of your article otherwise, Google will suspect that you are misleading the people.
Correctly implementing AMP will give you positive results as high ranking and click-through rates in mobile search.
Loading Time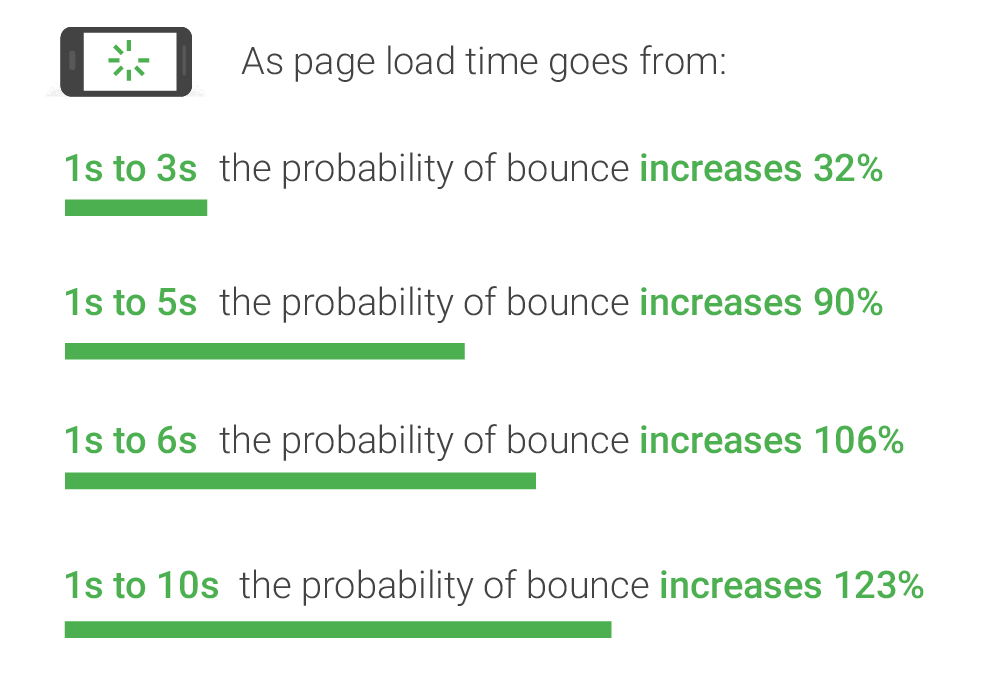 With all other factors, loading is also a ranking factor that should be taken into consideration.
If your server is slow to send webpages in the user browser, this will result in increased loading time & send a signal to Google that your page experience isn't good enough for the users to Google & from 2021 page experience is a ranking factor as well.
Crawl Speed And Frequency
Your publishing frequency also affects the crawling speed. If you publish several articles per day, Google News will be able to show them to users in a very short period of time.
When the new article is discovered, the crawling bot will check it while crawling.
After that, there will be an algorithm to index your content and then, there comes one more algorithm which ranks all the articles based on the factors I have explained above.
Content from publishers with a high publication frequency will be discovered and indexed by Google
Using HTTPS
Browsers also prioritize secure websites before unsecured. Secure sites using HTTPS will rank higher in Google News.
Title And Headline
Because Google decides the headline based on the title and H1 tag, your heading must be properly optimized.
Title & Heading Best Practices
The title tag and the H1 tag should both be the same as the headline.
Match the headline to the anchor text on your section pages.
Avoid using the title as a link in the body of your post.
Use no dates or times in your headlines.
Keep your headlines between 2 and 22 words long, with a minimum of 10 characters.
Use your chosen phrase in your headlines.
Read More: Tweaks For Page Title & Meta Description
Conclusion
Now you know how to rank on Google News SEO. There's no doubt that Google News SEO can positively affect our content to get lots of traffic.
Also, It's not all about big-name news. If you have an optimized piece of content that covers a niche subject, there's no reason why you can't rank on the news box.