Do you know… 20% of new businesses fail during the first two years, and about half of all businesses don't survive past the fifth year.
Well, staying competitive in this digital world isn't easy.
If you want to stay competitive in this era, you need to focus on the most valuable asset of your business that is your customers.
Businesses fail because they focus on lead generation and forget to retain their existing customers.
You know a study found that businesses get 68% of sales from their existing customers.
You may now get the point of why focusing on the existing customers is an important strategy for every business.
So, how do you create a strategy that will keep your existing customers happy and increase your sales?
Well, that is the question I'll be answering in this blog post.
Moreover, you will also learn how to engage with your existing customers, and delight them to take your business to the next level.
I'm sure that after reading this blog you'll easily be able to retain your customers and make them happy with your business.
Let's start right now.
What Is Customer Retention?
Customer retention means making your existing customers repeat the purchases from you over and over again. This is an awesome tactic for 2 reasons.
1. You can have a sustainable customer base which makes your revenue inflow.
2. You can increase your sales again and again.
Of course, every business out there would want to have sustainable business growth. But here are more reasons why your business needs a customer retention strategy.
Why Should You Consider Customer Retention?
I've noticed many businesses invest in acquiring new customers. They dedicate a large amount of budget to the process. They forget that they already have the most important resources that can increase their revenue.
Here is a strong fact – A 5% boost in retention can increase profits by 25-95 percent.
One of the many benefits customer retention has is – A customer retention strategy helps you to spread word-of-mouth for your brand.
Apart from this:
It will help you to build brand awareness and reputation among your existing customers which is beneficial in the long run.
You can receive feedback by listening to them more often and improve your products/services.
Loyal customers are 6X more likely to experiment with your new products.
You can now see why you should focus on retaining your existing customers than running behind the new ones.
So, how do you make sure your current customers stay with you and buy your services again and again?
Here I'm giving you 10 proven customer retention strategies that can help you to skyrocket your revenue.
Ten Proven Customer Retention Strategies To Increase Revenue
Build A Loyalty Program
Loyalty programs are a kind of reward system used to keep existing customers happy and to ensure they keep buying from a brand.
This is an excellent way to retain customers for long-term growth.
You should make it an integral part of your business model. These programs give your customers a reason to come back and buy from you.
What should you offer in a loyalty program?
Once you make your customers opt into your loyalty program, offer them something they can't resist. Something that will make them feel special. Give them a peek into your offers to make their decision easier.
This loyalty program can help you to retain your customers in the long term.
This is a great example of a loyalty program by Sephora:
Loyalty Program Apps
S Loyalty
With S Loyalty, you can launch a branded loyalty program. You can choose a reward offer, price discounts, free shipping, and more.

Smile.io
Along with loyalty programs, Smile.io also helps you with word-of-mouth marketing. You can select your suitable customer loyalty program to increase customer retention
Retentio
Retentio can help you with lots of features to help with customer retention. You can choose from a discount coupon to offering surprising gifts to your customers.
Pay Close Attention To Your Customers' Queries
Making your customers feel free to ask questions is a great way to retain them. Indeed a brilliant customer retention strategy for small businesses.
Plus, you will also have feedback. Which is the most valuable thing for a brand.
Sometimes we cannot see our mistakes by ourselves.
Ever wondered how sometimes an editor exposes mistakes you couldn't see in your draft?
The same thing happens with your products or customer service.
You just can't know what's there that doesn't fit for customers. Because you have designed it.
You need to pay attention to your customers' questions. Make them feel they can ask any question they want. Show them they can comfortably share their issues with you.
Read More: How To Turn Customers Into Brand Advocates To Grow Your Business
Listen Closely To Your Customers' Complaints
The reality is – customer retention solely depends on customer satisfaction.
If you can make and keep your customers happy they will come for more visits by themselves.
If you listen to your customer complaints and reply to them with honesty, they will simply love your brand and will of course buy from you over and over again.
These complaints are the best practice to keep your customers happy and repeating. If you can be patient enough to listen to them and honest enough to answer them, why would they go somewhere else?
You can read complaints and make your products or services better and better over time.
But how do you listen to your customers' complaints?
Simple. put a Contact Us button on your website's main page. Send emails asking for reviews or, simply engage them on social media like Twitter, Instagram, or Facebook.
Get Social With Your Customers
To retain any relationship you need to constantly be in touch. This applies to customers as well.
And there can be no better way to engage with them on social media.
So how do you make social media a part of your customer retention strategy?
First, put your social media buttons on the header and footer, checkout page, on your contact page, on every page of your blog.
We also do the same:
This will help them to share their reviews instantly whenever they find anything irrelevant or something that should be improved quickly.
When they talk about your product on social media, thank them with a professional accent and in a lovely tone – they will love this!
This will help you retain your existing customer in the simplest way possible.
Maintain Customer Communication With Email Newsletters
Nothing can beat email newsletters in the forms of communication. It allows you to talk directly with your customers.
Sending a newsletter is a great customer retention strategy for small businesses when put in the plan.
But how can a newsletter retain customers?
With a newsletter, you can let your customers know about your newly launched products.
They help you to send target information to your niche audience, help them to feel connected and valued.
Plus, you can also segment your audience if you decide to separate your audience with different labels.
This way you can show different product news and update to different audience segments.
Thus this can be a good customer retention strategy to grow your business.
Serve What They Want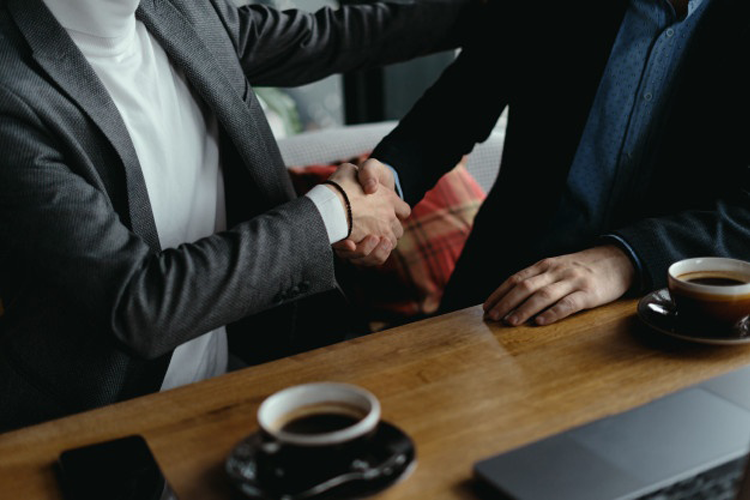 One thing you should always keep in mind when planning customer retention strategies- your marketing plans must align with your customer's interests and needs.
Why?
Because if you don't work as per your customers' interest and need you will have no customers. And no business can survive without customers.
So, to have a great retention rate you need to know your audience and dig deeper into their psychograph to know their interest. Which will help you to serve them what exactly they want. Thus, this will help you in increasing your revenue by retaining them.
Be Honest – Accept Your Mistakes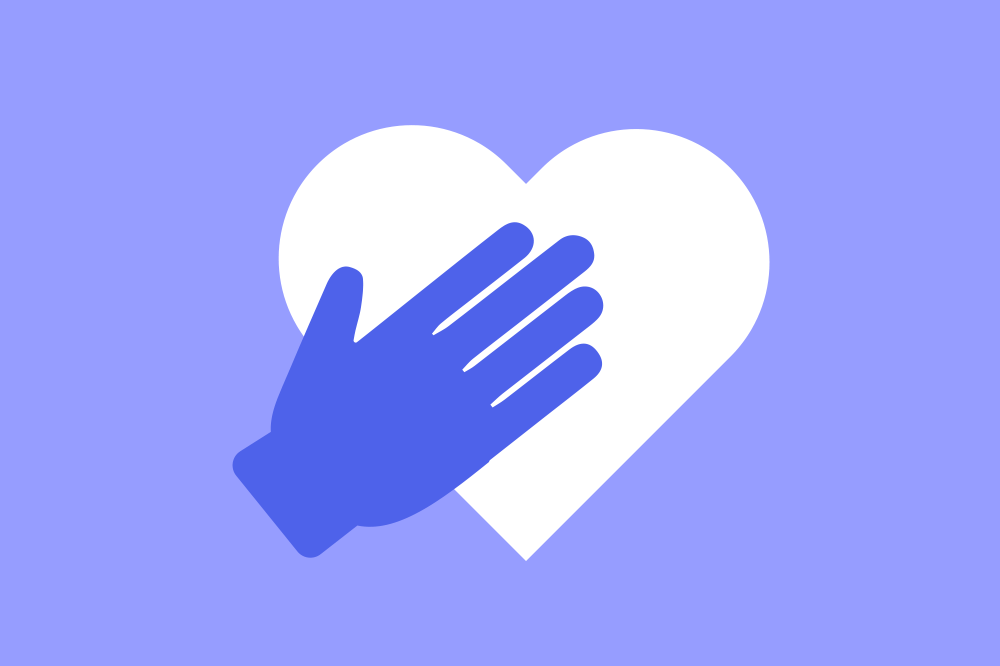 Our next customer retention strategy is simple – be honest.
It's as simple as it sounds.
I know it sounds a little vague, but it's the main thing for most businesses that burned out before.
Whether it's faulty products, bad quality, unsatisfying return quality, or unknown extra charges, you eventually lose your customers' trust.
That's where you need to be honest with your customers.
So, how do you do that?
Offer fair prices for your products. Don't put unknown extra charges or explain them in case necessary. Tell your shipping company not to ask for any tips or extra charges.
And don't put price labels too high than market rates. Otherwise, they will surely be skeptical about your honesty.
More than anything, simply put yourself in your customers' shoes and ask how you don't want to be treated, and simply don't treat them that way.
Believe me, this will be the best customer retention strategy for small businesses and help to skyrocket your business faster than your competitors.
Thank Your Customers
Remember how it feels when a brand says thank you when you made a purchase. It feels valued. It simply feels part of a community. We also say in our heart, "nice company". Isn't it?
That's how your existing customers feel when you thank them. You must thank them for every purchase they make. You can tag them on social media, send emails, or even send them a discount coupon.
Or you can simply take inspiration from Zappos:
If you can do so, they will never leave your brand. Believe me, this is a great tactic to use in your customer retention strategy.
Educate Your Customers
Just because your customers have bought something from you doesn't mean they have become your permanent customers. It was just the start of your relationship with them.
There is more you need to do to retain them. And if you don't and your competitors are doing, you could lose them. Even before becoming your customers.
One of the most effective tactics to use for customer retention is to educate your customers about your product and services.
See this HubSpot Academy for example. Hubspot provides marketing-related tools and services. They have a huge customer base globally because they give their customers the most valuable thing – education. 
One of the most valuable things you can offer to your customers is – Education.
Don't forget to use these tactics in your customer retention strategy.
Create A Brand Community
Like Aristotle, the legendary Greek philosopher said, "Man is by nature a social animal", people tend to love to be a part of the community.
According to many studies on human behavior, customers are making their buying decisions on how well a brand's community is, and will there be a community to share the buying experience?
If you build a community around your business, people would love to stay with you for sure. Which will help you as a customer retention strategy for your business.
You can learn from the Starbucks brand how to create a community. They have been synonymous with crafting a brand image.
How did they do it?
When you enter their cafe you aren't greeted by employees – but by Starbucks partners. This is how Starbuck refers to their workers. This makes employees and customers feel valued and part of a community.
And more, this is why they are so successful in their business – they understand their customers' emotional needs.
You too can use this tactic as a part of your customer retention strategy to increase your revenue.
Read More: How to Build a Strong Brand Image to Attract Your Ideal Customers
Bonus Tip:
Delight Your Existing Customers With Surprises
Surprising customers with unexpected gifts and offers has been a great tactic in marketing for a very long time. But it is also a great customer retention strategy.
People just love surprises and I bet you do too. It's the core of the human mind that we are thrilled by surprises. They make us happy and excited. And we also tend to appreciate the brand or person who gave it to us.
With that in mind, don't you think this is an awesome customer retention strategy to use in the business model?
So how can you surprise and delight your customers?
Well, think about something that can be useful for your customers as well as delightful. Here is an example. If you sell dresses, you can include a matching mask to the dress's color. This will make your customers love your business even more.
Read More: Build Your Audience: Why It Is the Next Big Thing to Build Your Audiences to Build Your Brand
Conclusion
Customer retention can increase your revenue if you have some advanced tactics. It is 5X better than running behind new customers now and then. If you own a small business a good customer retention strategy can also help you in overall business growth.
I'm sure that these above-mentioned customer retention tips can help you to increase your business growth. However, if you face any difficulty implementing these advanced tactics, please put a message in the comment box below.
FAQs
What Are The Top 3 Keys To Customer Retention?
The three keys to customer retention are – communication, empathy, and Honesty. Without these, you won't be able to stay with your customers for long.
What Is A Good Customer Retention Rate?
According to many marketers' research, a good customer retention rate ranges from 20% to 30%. Or it's calculated as per your industry niche.
How Do You Fix Retention Issues?
To fix customer retention issues, you must be aware of your customers' wants and needs. You should be able to make them feel valued, loved by your brand community, and connected with them.
What Is A Bad Retention Rate?
Bad retention simply means you have to chase new customers now and then. Which is more budget-breaking than retaining your existing customers.
What Is A Good Yearly Retention Rate?
According to US marketing researchers, the average annual retention rate is 81%. Many successful brands also manage to keep customer retention rates to 99% annually.
—————————————————————————————————————————