If you see carefully, you will find out that content marketing has changed drastically in the last decade.
Earlier, content marketing was just like writing blogs for the website, putting some keywords and updating them, and you are done!
But now the scenario has changed. The whole content marketing has changed. Content has taken the form of anything which could be images, videos or visuals, etc.
So, if you are not into such content marketing, trust me you are missing a lot!
Also, it can provide you with high leads from blog posts and good public relations. And to execute the content marketing strategy, you need to have an idea about the data and statistics about content marketing. 
In this blog, I will give you data and statistics that would help you understand content marketing better.
Content Marketing Statistics
55% Of Content Marketing strategists Focuses On Improving The Quality Of The Content
Marketing strategists are focused on improving the content quality because it does matter. Google itself says that it ranks the website on the basis of its content quality.
41% Of Marketers Focused On Creating Videos And Visuals
41% of marketers think videos and visuals are more effective than written content because people want to see things nowadays rather than read the long write-ups. Also, studies show that 55% of customers want to see more video content from the brands they support.
86% Of Businesses Use Videos As A Marketing Tool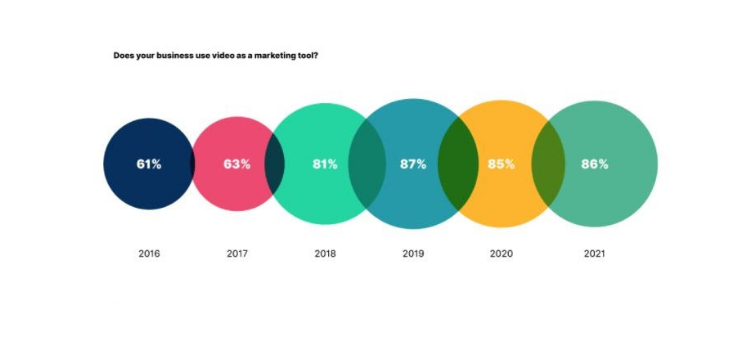 70% Of Marketers Lack Consistency In Their Content Strategy
It is quite difficult for lots of marketers to stay consistent with their content marketing strategy as it takes lots of consistent efforts and visionary strategy.
Read More: How To Create A B2B Content Marketing Strategy With Advanced Tactics
By The Year 2020, 83.2% Of Users In America Accessed Digital Video Content
Content Promotion Statistics
B2B Content Marketing Social Media Platforms
Paid Advertisement Method Used By Marketers For Content Distributions
Search engine marketing – 66%
Print or other offline promotion – 57%
Online banner ads – 55%
Form Of Paid Social Media Marketers Are Using:
Facebook ads – 84%
Google ads – 41%
Linkedin ads – 18%
Twitter ads – 17%
Youtube ads – 12%
Online blog posts – 7%
Linkedin Generates More Leads Than Facebook For B2B Marketers
It is hard to digest but it's true! Linkedin can get you more leads than Facebook. It is because Linkedin is filled up with professionals. They search for products or services on LinkedIn because they know they will get the high quality of it.
Read More: Generating Leads on LinkedIn: 5 Powerful Tips
45% Of marketers leverage Infographics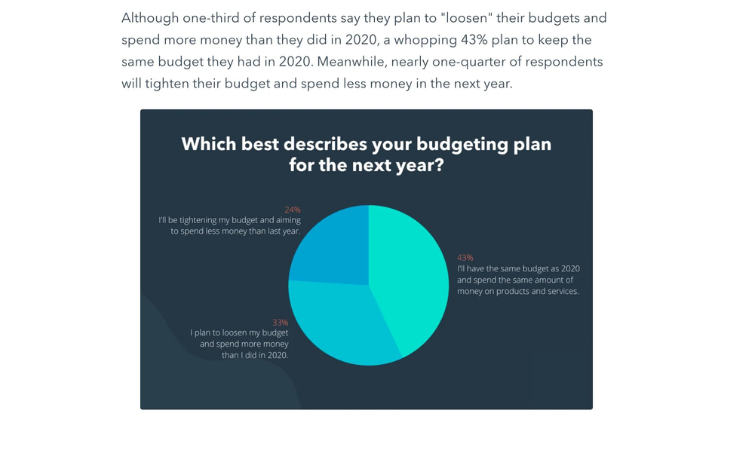 56% of marketers say it is the most effective tactic.
52% of marketers say they are going to spend the same amount on infographics.
38% of marketers plan to invest a bigger amount in infographics.
Content Marketing Trends
70% Of People Feel The Quality Of Content Matters Over Quantity
When it comes to content, many people accept that content quality matters over quantity because what's the point of creating long content if it doesn't carry the valuable information for the users.
62% Of Companies Produce Content Daily With The Employee Strength Of 5000
64% Of B2B Content Marketers Use PPC And SEM For Content Distribution
64% of content marketers think that they should use PPC and SEM for broad content distribution.
Read More: PPC Services
52% Of Companies Wish To Increase Their Investment In Content Marketing
The marketers have seen the growth in content marketing along with tremendous results so 52% of businesses are eager to increase their investment and get high growth.
Content Marketing ROI Statistics
Content Marketing Costs Less Than 62% Off Other Marketing Tactics And Generates 3 Times Many Leads
B2B Marketers Who Focuses On Blog, Gets 67% More Leads
Most Preferred Type Of Content For B2B Marketers
Case studies – 79%
Webinars – 66%
Video – 49%
Interactive content – 36 %
Two Areas B2C Marketers Increased Their Budget On
In 2018, B2C marketers increased their budget on two things:
Content creation – 56%
Paid content distribution – 37%
Only 33% Of Marketers Have Documented Content Marketing Strategy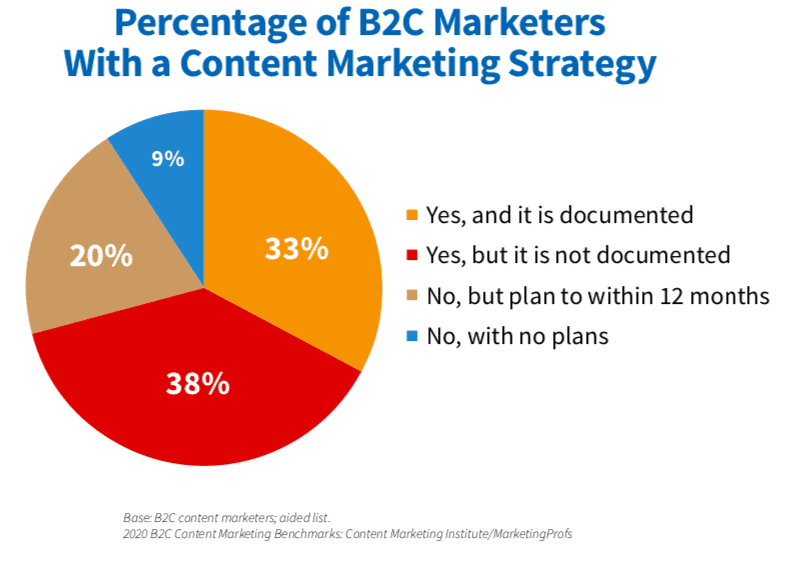 Content Marketing Challenges
63% Of Marketers Says That Their Biggest Challenge Is To Get Traffic And Generate Leads
Of course, this is one of the biggest challenges any marketer could face. What's the point of creating such large content if there is no traffic and leads. And, of course, 90.63% of the results in SERP don't get any traffic. So, now you can imagine, it is such a biggest challenge.
21% Of Marketers Says The Biggest Challenge Was To Provide ROI For Marketing Activities
Other Top Content Marketing Challenges For B2C Marketers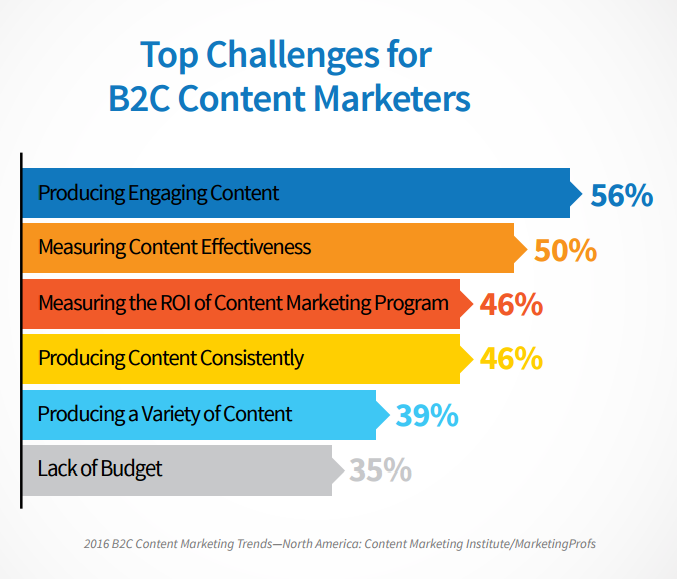 Conclusion
This blog contains all data, facts, and statistics about content marketing which are definitely going to help you with having a deep understanding of the content marketing industry.
I have divided the data and facts into five parts which define different parts of the industry and give you clarity about how you should go into the content marketing industry.
If you have any doubts or queries, you can just comment down below in the comment section and I am going to reply for sure!
For more marketing tips and services, you can schedule a free-of-cost 30-Minute Strategy session with our experts. In this call, our experts would discuss your business and provide you with the free strategies that you can use to boost your sales and revenue.