Starting a business is very easy but staying in a business is very difficult because of the competitive market out there. As a business owner, you have already heard about the data and statistics about the business failure.
You have to stand out from the crowd if you want the consumers to choose you before others. The thing is why would a consumer choose you to take your services in exchange for their hard-earned money.
You have to give them the reasons to choose you. There are so many other competitors doing the exact same things as you are doing. So you must make yourself different from others. What makes you unique so that your audience will choose you, will notice you, and most importantly will praise you.
Here is the list of 9 ways to make your business stand out from the competition.
Create Your USP (Unique Selling Proposition)
Let me ask you a question first… If I were your customer and I asked, "Why Would I Choose You?" What will be your answer???
Well, many of you will answer because I am the best, I provide the best quality services and so on…
Here, the truth is, your competitors are gonna say the same words as you.
You need to have something that sets you apart from your competitors.
You need to have a proper Unique Selling Proposition.
USP is the thing that makes you different from your competition. Your USP will indicate that your services directly address the needs of your customers in such a manner that no one else can do.
Your targeted customers already have a lot of marketing messages buzzing for their attention. If you don't present them with a USP, your business is likely to get lost in the noise.
The more difficult your USP is to copy, the more advantage you'll have in the competitive market.
First of all, you need to find out why your consumers choose your product instead of others. For this, you need to ask your existing customers. Why did they choose you in particular?
To find out this, you can conduct an online survey. This will give you an idea about your unique points.
Also, make sure you use your USP in regular conversations with your consumers.
Let's take an example of Domino's Pizza,
Domino's came up with the tagline of USP "We GUARANTEE- fresh hot pizza, delivered in 30 minutes or less or it's free"
And it really worked.
In 2009, Domino's reported $1.4 billion in revenue.
That's how USP works in every market.
Now you know how to make your business stand out from the competition with the help of USP.
USP is also applicable in your marketing strategy. To stand out from the crowd, you must have a strong marketing strategy to beat the competition.
Provide Extraordinary Customer Service
Your product and services may be the best but if your customers are not satisfied or get difficulty in contacting you, then you will definitely lose your customers, even after having the best product and service in the entire market.
Excellent customer service will help to get loyal customers. The more satisfied they are with your services, the more they will refer your services to their friends, family, and colleagues.
And if you get this type of loyal customer for your business, you must have a desire to give your customers the best experience whenever they visit your store or land on your website.
Let's understand this by an example of a highly customer-centric company, MacDonald's
Macdonald's tries its best to enhance the customer experience.
MacDonald's follows 5 tips to be customer-centric.
Let's discuss each tip in brief:
1. They are focused on regional customization with premium ingredients. They regionally customize their food items according to the taste and wants of consumers like they have different menus for different countries.
2. Macdonald's improved its mobile ordering services. Now you can order food through their application without any bugs.
3. Synchronization of the work. Macdonald's focused on synchronization of their interior work for the fast food-making process. They don't want their customers to wait.
By following all these above tips and tactics, MacDonald's enhances the customer experience.
Unleash Your Creativity To Come Up With New Ideas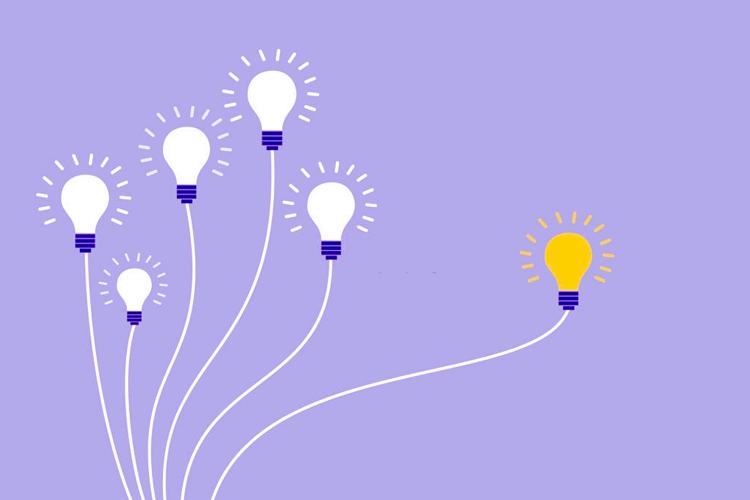 When you are in the market and everybody is selling the same product. How would you present your product in the highly competitive market?
The thing is you need to come with creative ideas for your product and your marketing campaigns.
By reading this article to the end, you'll get an idea of what a creative advertisement looks like.
If we talk about innovating your product with creativity to make customers choose you over others.
Let's understand this with an example.
When the mobile company, OPPO came. The market was filled with Samsung users. It was difficult for OPPO to enter the market due to the crowd of other brands.
But then, OPPO came with their creativity. They chose to market a particular part of the phone and that was; Camera.
They used the tagline "OPPO, Camera Phone"
And this marketing strategy actually worked out for them. They got a bumper hike in their revenue after that.
Also, you can use your creativity in the advertisement of your product.
Now you have an idea of how to make your business stand out from the competition with your own creativity.
Read more about 42 Best Creative Advertising Ideas to Get Inspiration
Understand Customer Pain Points And Address Them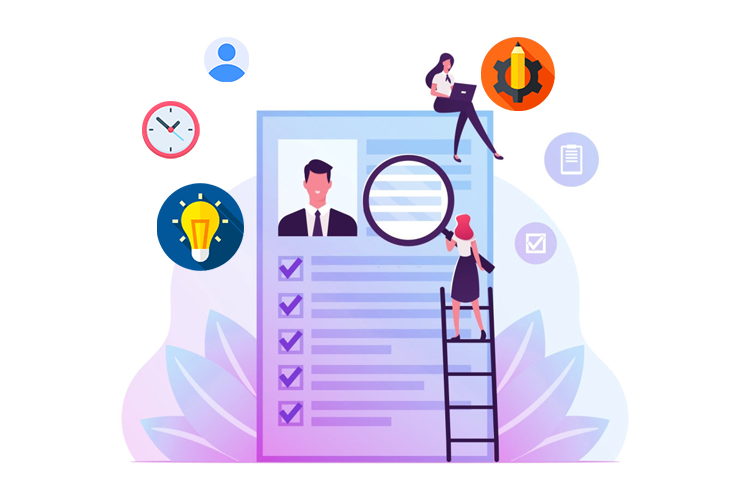 Why would a customer buy your services?
Obviously to get the solution to their problem right?
And what if you don't know what they are struggling in?
For instance, suppose you are suffering from fever and you visited a clinic. The doctor gives you the medicine without knowing your needs or your problem. Would they come back to you again if they face the same problem? Obviously, they will go to another clinic to get the solution.
Likewise in your business, if you don't know the pain point of your customer then you are obviously losing your valuable customers to your competition my friend!!!
That's why knowing your customer pain point is as important as marketing strategies in business.
Pain points could be anything related to finance, productivity, process, and support.
Once you have identified their pain points and remove them with your products or services.
People are likely to buy from you again.
Have A Niche
When everybody in the market is selling the same product, the question here arises for you is; how would you be able to make your product different from others?
The thing is, you'll have to be specialized in any part of the product. You need to choose your niche within your product.
Let's understand this with an example,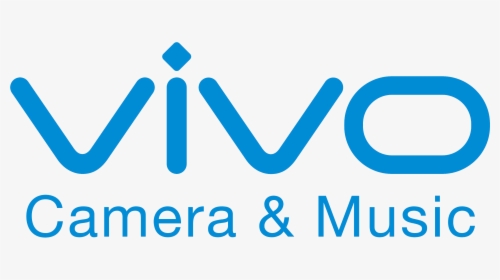 When VIVO came into the smartphone industry, it came with the tagline "Camera & Music"
They did this because they wanted to draw back the attention of the audience towards their specialization and that is; Camera & Music.
Basically, they picked the nerve of consumers. They understood what their customer wanted from them. It was the time when selfie was quite popular among the youngsters.
And they used it. VIVO designed their phone, especially for selfies and music, and used the Tagline "VIVO Camera & Music"
This technique actually worked for them.
You can also use this tactic to be a Thought Leader in your Niche.
Do Something That Your Competitors Aren't Doing
If you want to stand out from your competitors, the first thing you need to keep in mind is to be different. You need to do things in the way your competitors aren't doing. Doing things differently than your competitors is also a marketing strategy.
And it will make you stand out from your competitors in a highly competitive market.
The second thing you can do is to discover who they are and what they have to offer your target market.
By doing so, you can identify your uniqueness and use it to win over your competitors.
Let's take an example from Airbnb.
Airbnb invested to solve the biggest problem of the Hotel Industry. The name came from "Air, bed, and breakfast". They identified the main issue in the Hotel Industry at the very beginning.
They came up with the idea "to provide rooms at very low cost"
They take a 12% commission from the buyer on each purchase and 2% from the seller.
If you have a vacant room in your home, you can list that room on the Airbnb site. The customer will see your listings on the website.
If the customer doesn't have a budget to rent a room, He will opt for this way and accommodate at a relatively lower price.
And that's how it will create more demand for the rooms and customers will be able to get affordable rooms at a very low cost.
Here you can see how Airbnb managed to hold the majority share from the market.
Airbnb did what others were not able to do.
Doing what your competitors don't know is how you make your business stand out from the competitors.
Give Them A Free Trial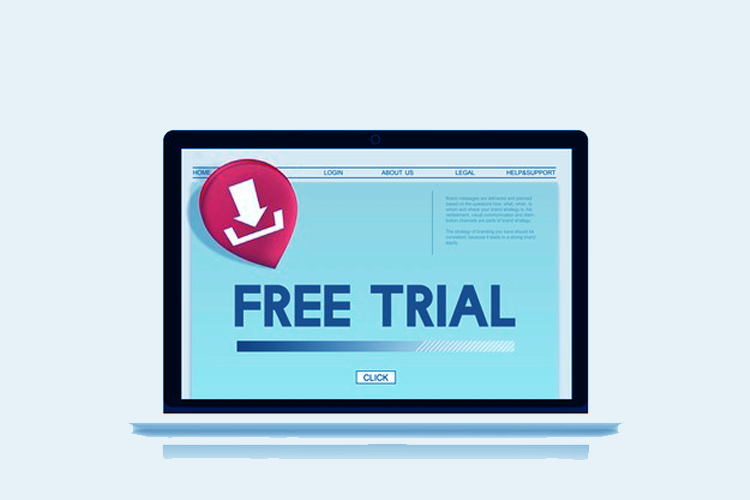 You must give your Non-customers a free trial so that they can have experience with your products and if they like it, they will purchase it. It's an example of good customer service.
That's how you give non-customers a chance to appreciate your product. You can distribute some free samples of your products to them.
If you have online courses and webinars you can give free trials so that the non-customers can also experience the core value of the product.
Let's take an example of Dropbox,
Dropbox allows its non-customers to use it for free by giving them 1 or 2 gigabytes of free storage.
It also allows sharing files. And when the time comes to upgrade your account, work with other people, or create a business account, you can upgrade to a premium account by paying them.
Highlight Good Customers Review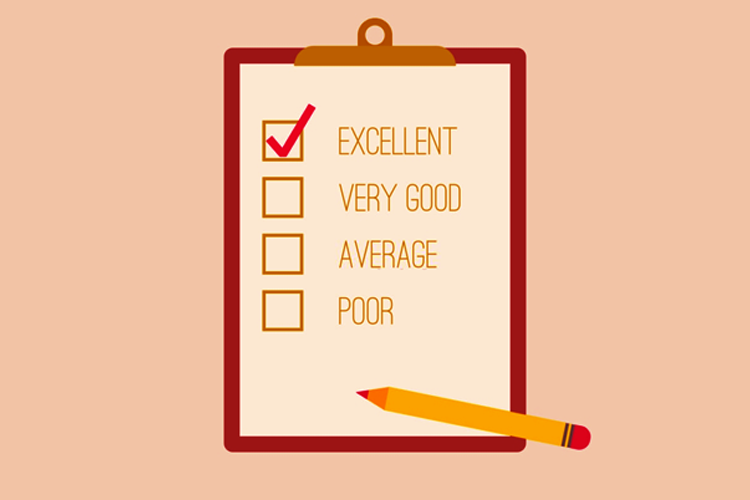 Your customer reviews are important because they are unique and show your good customer service.
You must know how to use them to stand out from the competitions. Make sure to receive customers' reviews and highlight them when communicating with your consumers.
Here, communication means you communicate through advertisements and marketing.
You can use your positive customer reviews in advertisements or on your website.
So that every time anyone visits your website they can see how amazing you are working and how good customer service you provide.
Always keep in mind, nothing is more credible than the reviews from your previous customers.
I believe now you have got the idea about how to make your business stand out from the competition
Always Be Honest With Your Products Or Services
Always keep in your mind that "Never Ever Lie To Your Customers". Always be honest with them.
If they ever lose faith in you, they are never going to come back to you. They may even write negative customer reviews for you on Google or on other social media platforms.
Lying to your customers is like digging your own grave.
If you are getting late with delivering your client their services, call and let them know but don't lie. Failure to convey negative news is a typical type of corporate dishonesty.
But, the thing is you must overcome it by honesty.
Conclusion
So we have discussed above how to make your business stand out from the competition. Here are 10 super master methods we have discussed. You can apply them and stand out from the crowd.
Deliver extreme value, create a great partnership with your consumers and you are going to stand out from the competitors forever.
If you are stuck at any point, you can ask below in the comment section.
I am always there to help.
FAQs
Question.1 How Long Should I Give Free Trials To My Customers?
Well, it completely depends on your budget and marketing but you can choose to give free trials as long as you believe your new customers have turned into loyal customers.
Question.2 What Can I Do To Make My Business Highly Customer-Centric?
For that, you first need to focus on providing great customer service. Think about your customer and then improve your services as per the needs and wants of the customers.
Question.3 How Can I Do What My Competitors Aren't Doing?
For that, you need to do a market analysis and find out the things others aren't focusing on and start working on that.