The COVID-19 pandemic was declared as a global pandemic by the World Health Organization, spreading rapidly causing many harm and losses to the people as well as the business organizations. Significant impacts are shown all over the world, in public health and economy. The business sale has also been affected by the COVID-19. The people may be avoiding public places and some others may be affected by COVID-19 or may be self-isolated. These panic situations will lead to a crisis in every field of business. So additional attention should be given to overcome these situations.

Impact of COVID19 pandemic on Business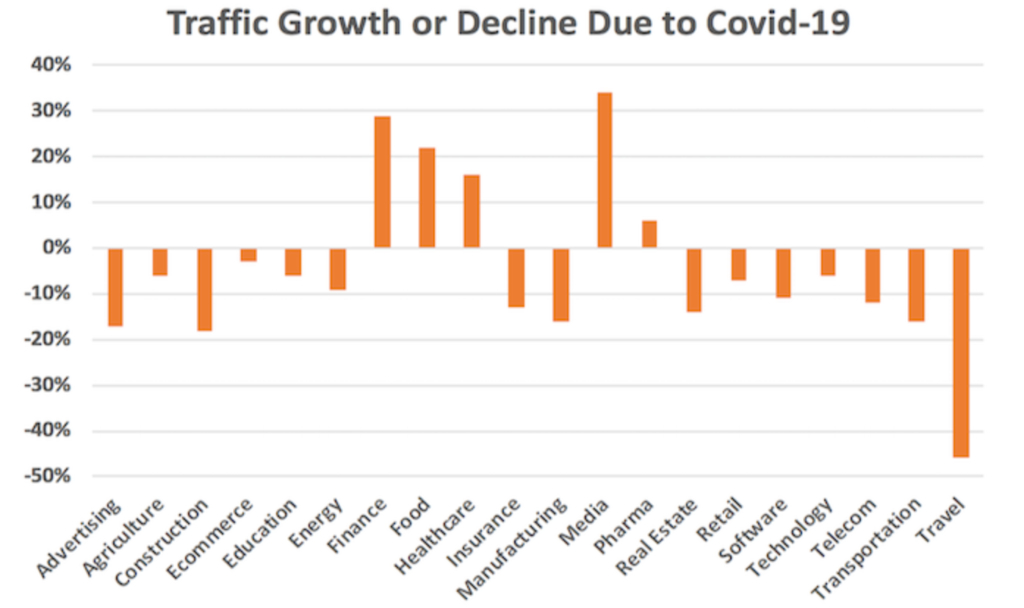 The highly dangerous COVID-19 caused a huge effect capable of affecting and changing the current existence and functioning of many businesses. The customers as well as the workers were affected by the consequences of COVID-19 and lead to social and economic performance declines. All types of industries have shown the reaction to this serious pandemic. As this emerged in the important manufacturing and transport area in China, many places that are not affected by COVID-19 marked a significant huge drop in sales because of the restrictions and inconveniences from Chinese Market. Many companies are forced to suspend their operations and postpone or even call off the events and business related travels. All industries like technology, tourism, consumer goods, aviation, electronics manufacturing, fashion, restaurant and many others are facing the global slowdown and recession as the lack of manpower and facilities and most of them were highly dependent on various Chinese resources.
Attract more Client with SEO marketing

The manpower and resources independent of china also encountered the hardest hit as the business processing was depreciating and the manpower was limited because some people are affected by the Virus and some were panic about this pandemic. The customers were also refused to go outside and purchase the products.
The decrease in China's GDP Growth will bring evident strike in Chinese dependent markets especially for less developed economic sectors. Even though China achieved control over these pandemics, the other countries may experience even more after effects if they fail to handle this pandemic wisely.
How Search Engine Optimization Can Save Your Business?

Uncertainty and fear are spreading along with the CoronaVirus. All businesses are confused about this real-world impact and striving hard to minimize the risk and loss happening to their brand. SEO will give your business a great hike but this is also unpredictable in this situation.
Precaution during this pandemic is really important. Make any SEO strategy that does not contribute any benefit or growth to your business. The efforts taken for bringing more customers to your door will make no sense during this Virus spreading situation. Stop those actions and focus on other possible strategies. It is really important to edge the marketing budget and truncate the extra expenses.
Consider the fact that most of the people will be spending time at home, due to self-isolation or fear of the pandemic. So the visual media like TV, mobile and many mobile applications can do a lot for you. Identify those opportunities. Spend more attention to give ads on TV, YouTube and other video platforms, especially news applications and platforms, etc. People will be following the news updates and make it an advantage. 
Increased Website Traffic By
+95%
Case Study
Increased Conversion Rate By
+37%
Case Study
Increased Lead Generation By
+60%
Case Study
"We measure our success by how much we WOW our clients."
Case Study
SEE HOW WE CAN HELP YOU
GROW YOUR BUSINESS
Enter your website to get started now
Update your website with relevant content including details regarding COVID-19 and focus on optimization. People will be having more free time and it will help to make your brand more recognized by them, which will help your brand to be noticed and will make it popular for sure.
Do some research on your competitors. Check what they are lacking, and offer. Identify their market audience, and use the information for competitive ad retargeting. By creating a similar target audience, you can use the help of web tools like cookies to put your brand in front of your competitor's customers. When someone visits your competitor's page, your ads could start appearing on other websites they visit. It's an effective and low-cost marketing tactic.
People will be looking for shopping and entertainment outlets online, so be sure to provide new media like blogs or videos, and offer new services targeting those stuck in quarantine. It is the best time to promote your online services and ads so that people will notice your brand and will bring more customers even after the recovery from this pandemic. Be clever to offer new e-commerce facilities and online delivery of your products and point out your responsibilities and safety measures you are taking towards this pandemic to build a great relationship with the customers. Provide your employees the opportunity to work from home and make them trained for remote work.

Who are the winners & losers of COVID19?

Indeed we all are the losers of COVID-19. Many of us won to prevent this disease from spreading and many failed. Some brands secured popularity and growth during this time and some missed and dealt with many challenges and risks. Especially the stock market has become increasingly erratic.
Most of the shops and businesses that depend on the walk-in customers found a huge decline in sales.
Technology, entertainment, sports, event management, food and restaurants, fashion, education, agriculture, electronics, retail, aviation, tourism, consumer goods, transportation, construction and many more are badly influenced by COVID-19.
Some pharmaceutical, medical and health care might be affected positively. The vital exploration may be gained by sectors like news channels and applications, online shopping and service providers, Delivery and supply chain, gaming companies, streaming platforms like Netflix, YouTube and other video platforms, social media networks, articles or blog writing and digital content monetization. 
Reach More Sales Online
When you partner with Incrementors, we'll help you earn visibility for the keywords your target audience is searching, and earn more customers for your practice.
Even though many bad impacts and economic and health downturn and recession happened to us, hoping all these will be temporary let us take some preventive actions to handle this state of panic. Execute the essential prompt actions for the destruction of this dangerous pandemic.
FAQ
Is my business affected by coronavirus/COVID19?

According to the searches, more than 50% of people are avoiding crowds and public and a very few are going out due to the COVID-19 fear and as part of the precaution. So most of the businesses are not getting enough customers. It is possible to notice a decline in your business and profit.

How to prevent losing sales with coronavirus?

Concentrate on more marketing strategies through TV and online platforms, news applications, video streaming and gaming platforms, and even competitor websites. Provide online support and services to the customers. If possible, arrange online delivery service for your products. Train your employees to work from home.
What are the most affected industries with Pandemic like Coronavirus?
Most of the industries got a major disruption due to this pandemic. Some of the main industries are; tourism, aviation, technology, electronics, fashion, entertainment and film, food and restaurants, sports, consumer goods, manufacturing, event management, automobile, real estate, retail, transportation, construction, education, and many more small scale industries.