Are you not able to increase your traffic with the SEO efforts you are making?
Do you feel that your backlinks are not moving the needles?
If yes, then there could be a chance that you are still using outdated off-page SEO strategies on your website.
The ranking variables and methods of search engine algorithms are changing constantly, and the general idea is that the trustworthiness, relevance, and authority that an off-page SEO can afford, still plays a very big part in ranking the page on SERP.
If you are looking for the best off-page seo techniques, then look no further! In this blog, I've listed the top 6 off-page seo trends and techniques that can boost your domain authority.
Top 6 Off-Page SEO Techniques
HARO
H-A-R-O (helps a reporter out) is basically a gold mine full of opportunities for getting high-quality backlinks and referral traffic. This is literally one of the cost-effective and trustworthy ways to gain natural backlinks.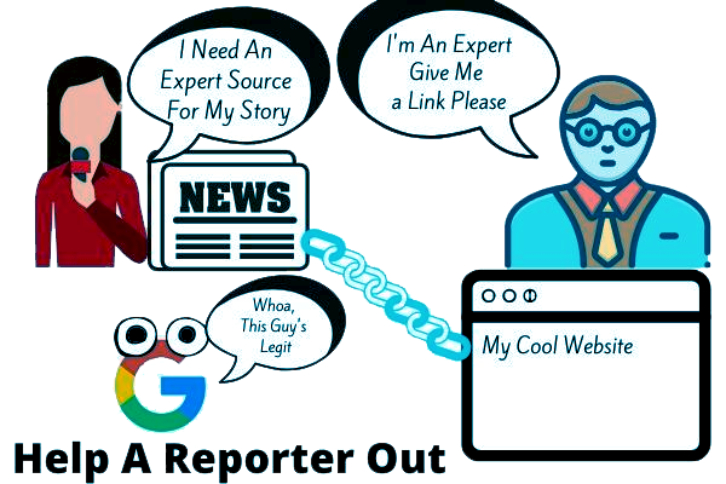 For example, as you can see in the image below, with the help of HARO we got backlinks from many websites like BMC, Insights, and Forbes. These websites are having DA of 78, 51, and 95.
So thats how powerful this strategy is!!
Although getting your responses published may take a while, SEO is a long game anyway. I strongly advise you to spend at least 30 minutes a day looking through HARO emails and look for queries you can answer.
If you want to learn HARO, I have a course available on Udemy.
Guest Posting
Guest posting is one of the common link building methods.
The main objectives of guest posting is to attract new customers, build your brand, and grow brand awareness.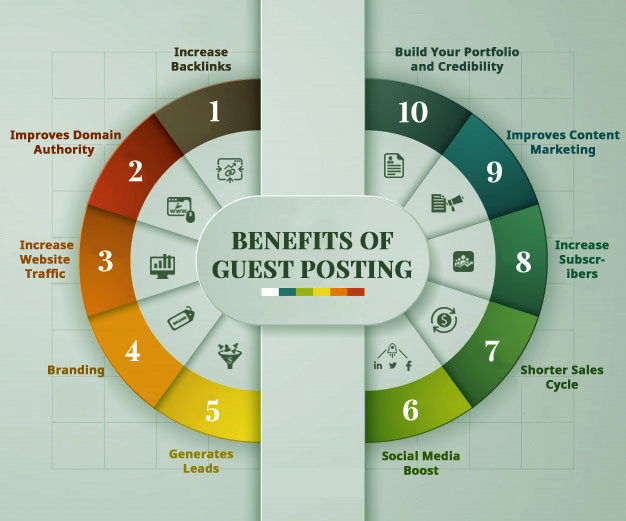 It helps with both link building and reputation building. When you write a guest post for another website or blog, the site often lets you link back to your website in the post or author bio. This link adds a site to your backlink profile.
We also do guest post for other sites and in return they link back to our site. As you see in the below image. We have written a post for tech Gill and in return they have linked back to our site. BlueGraydaily also done the same.
Schedule a free-of-cost 30-Minute Strategy Session with our experts.


Influencer Marketing
If you are not yet utilizing the power of social media influencers, then you are missing out on a huge opportunity.
Influencer marketing allows you to reach out to new prospects and increase brand awareness by elevating your content.
Blogger outreach is one of the best methods for implementing influencer marketing. It provides value to the bloggers you reach out to, their readers, and ultimately to your website.
It may take some time to come up with a list of top bloggers in your niche, but with some effort, you can eventually get in touch with them and establish positive connections.
This can be helpful in generating interest in your product and driving traffic to your website.
Brand Building
Branding is much more than just having a cool logo or a well-placed advertisement.
You need to do more.
The founder of Amazon, Jeff Bezos, says it even better: "Your brand is what other people say about you when you're not in the room."
Your brand is your reputation!
So you need to build your brand in a way that leaves a mark in your audience's mind.
Brand building is basically generating awareness about your business using strategies and campaigns with the goal of creating a unique and lasting image in the marketplace.
And some effective ways that you can apply for spreading brand awareness are:
– Participate in or sponsor local events.
– Post regularly to social media using your brand voice.
– Create custom hashtags for Instagram.
– Run display ads on Google.
Read more: How Can SEO Help You Build Your Brand in 2022?
Question And Answer Websites
Question and answer websites are a great method to attract a lot of visitors. Join high PR question and answer sites, search for queries related to your business, blog, or website, and provide clear answers. Provide a link to your website, which can assist you to gain more attention.
– Quora
– Blurt it
Forums
Using forums as part of your off-page SEO strategy may surprise you.
When used as part of a larger marketing plan, forums may significantly improve your chances of success.
Consider using forums to participate in talks related to your expertise.
Only a few platforms allow you to respond to user queries as thoroughly as forums.
For example, as you can see in the image that this person has placed a query here. He is asking everyone to suggest him some strategies to increase website traffic.
And below every one is providing a solution like:
– Use social media to promote your business.
– Improve the titles.
– Be aware of your niche.
– Images should be included.
– Include keywords and so on.
– They are also providing referrals at the end.
Forums like Quora and Reddit are excellent places to share your expertise and create trust and relationships with potential consumers.
Off-page SEO has its own importance, but don't forget about the on-page SEO activities. No matter how strong your off-page is, without proper on-page SEO, you may not get a higher ranking in SERPs.
You need to have a fast-loading website, and SEO-optimized hosting can help you to achieve that.
Conclusion
In this blog, I mentioned the top 6 Off-Page SEO techniques that can skyrocket the domain authority of your website, and the techniques are:
– HARO
– Guest Posting
– Influencer Marketing
– Brand Building
– Question and Answer Websites
– Forums
Use these techniques in 2022 and I'm sure the results will amaze you. But, don't forget as I said in the blog also, SEO is a long game. It might take time to show the results but will surely give you results.
Or you can hire an experienced SEO service agency to do the website work for you.
For more marketing tips and services, you can schedule a free-of-cost 30-Minute Strategy session with our experts. In this call, our experts would discuss your business and provide you with the free strategies that you can use to boost your sales and revenue.
So this is the end of this blog, if you have any questions, feel free to comment below.

I'll see you in another blog. Happy reading!