Do you know "Searches for "open now near me" have grown globally by over 400% YOY."?
Yes! You heard that right!
This is claimed by Bill Ready, president of commerce, payments, and next billion users at Google.
Consumers search for the "near me" term when they want to get some local results.
Just see… how Google trends display the popularity of "near me" searches.
If you are a business owner, it's great news for you… isn't it?
But… the question here arises is, what if your business doesn't rank on such queries?
No worries! Below we have provided some proven and applicable strategies that would help you rank on "Near Me" local searches.
So, let's get started:
SEO Metrics To Rank On "Local Searches"
Before you even think about ranking on "Near Me" local searches…
It is important to understand the metrics of "local searches". These are the parameters on which Google measures the relevancy to rank the results on "Local Searches".
So, let's check them:
These are the primary metrics through which Google measures the relevancy and gives rankings:
Relevance
Distance
Prominence
These are the metrics that can influence your rankings for "near me" searches.
Let's discuss each of them.
Relevance
This is the very first thing that you need to ensure. Of course, Google does care about relevance…
Let's say you have a salon and you wish to rank for "Pizza near me"…
It is never going to happen. The reason is, that your business is not relevant to the query of the user.
Google will only give you rankings if your business is relevant to the query of the user.
Distance
The second thing that Google will consider before it gives you rankings is the Distance of your business from the distance of the user.
Let's say, if your business is 20 miles away from the user, you are not going to rank on "near me" searches for that particular user.
Prominence
The final metric that matters to Google is prominence.
It includes things like authority, brand image, ratings, and many other things.
Now, the thing that is going to help you is the information about your business.
Confused?
Let me explain…
The more information you provide, the more prominent your business will seem.
Read More: Ways To Do SEO To Rank On The Local-3 Pack?
How To Rank For "Near Me" Searches
Till now, we have discussed the metrics of local searches. Now, it's time to understand how to rank on "Near Me" searches.
So, let's get started:
List Your business on GMB (Google My Business)
In order to rank locally "Near Me" searches… you must show up your business on Google My Business.
That's how your business must show up:
See…
But… the thing is it is only possible when you have a business profile on GMB.
These are nothing but map-based listings that help users find relevant information.
To rank like this on Google, you must claim your GMB profile.
Here are some steps that you need to take:
Include all the relevant information about your business.
Add the contact details and the working hours.
Choose a relevant business category.
Add photos of your business.
Make your customer leave a review for you.
Then, check regularly if the business details that you have provided on GMB are correct.
It is important to have some business details on every internet property.
Here, we have a complete guide about Google My Business.
Make Your Website Mobile-Friendly
Do you know that mobile searches have risen over the period of 5 years?
Well, this is the main reason why your website should be mobile-friendly.
And, Google also differentiates the results between mobile searches and desktop searches.
A recent study found out that, 17% of small businesses don't have mobile-friendly websites, which, of course, cost them too much money.
Let me show you an example,
This is the desktop view of my website…
And, here's my website on mobile.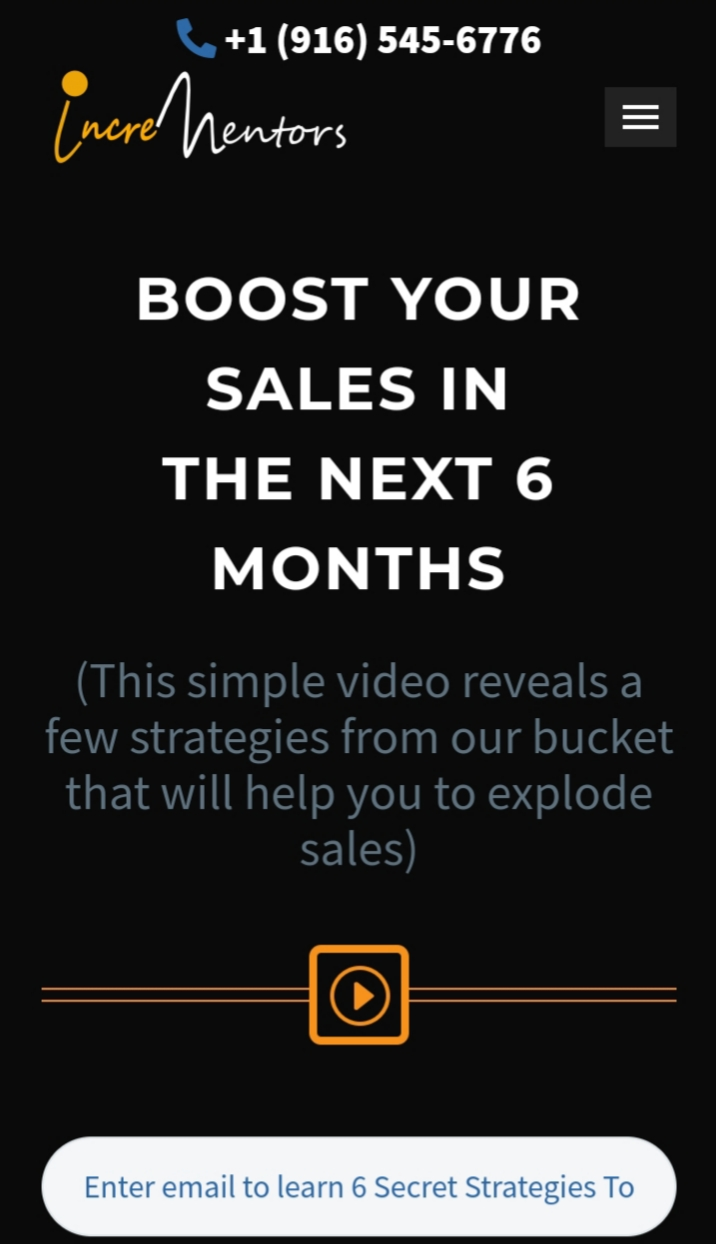 The website will be open according to the website of the user.
Now, you might be wondering: how did I manage to do this?
Well, there are some steps that I followed and you too can have a mobile-friendly website by following these steps:
Get a mobile-responsive theme.
Keep your images and CSS light.
Change the button size
Use user-friendly and large font.
Don't use too many Pop-ups.
Apply them and you will have a mobile-friendly website that will eventually help you enhance the clicks for "Near me" local searches.
Get Backlinks With Geographics Anchor Text
According to the study by Local SEO Guide,
One of the factors that influence the "Near me" local searches is the backlinks that include the city name with anchor text on it.
In simple words,
A site giving you a backlink that includes your business state or the city can be very beneficial for you.
Google takes these backlinks to measure the authority of the brand.
Generating backlinks is always a good strategy.
This simply means, that having good backlinks is much more important to rank on the "Near me" local search.
Along with this, you can also submit your business for local citations. Citations are the best way to enhance the visibility of your business.
Use Schema Mark Up
Schema markup is the easiest way to target local customers.
The schema markup helps Google get the right information about your business and show it to the users.
Let me show you:
See the image below… this is exactly what the schema markup does. It shows up the important information with the meta description.
The schema markup shows the ratings, reviews, business hours many other important things.
To get better results, you can even add schema markup to the location pages as well…
Along with this, you must add the schema markup to the home page of your website as well…
This will help your business to show up in the knowledge graph.
Let me show you an example below: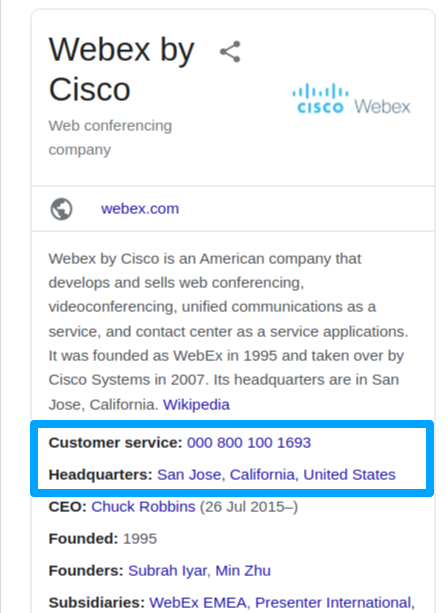 Schema markup on the website helps you like this as you can see in the image above.
Create Targeting Pages For Every Location
This is a must if you have a business in many other different locations. You must create other different pages.
Let's say you have a restaurant business chain in New York, Austin, Washington, and Chicago. You need to create 4 different web pages for each location.
Now, the second thing that you need to do is to optimize those pages for "Near Me" local searches.
You can easily do that by following the tactics below:
Have a user-friendly URL. Let me show you an example.
Here is one of the pages on my website for New Jersey. So, I created this URL.
Optimize the Title and meta tags.
Add alt tags to the images of the pages relevant to the location page.
Add a description of your business working hours, menus, and directions to your business.
You can also add some videos of your business to your website.
Use proper interlinkings.
You can also add a different location page with "Near Me" anchor text.
Show Correct Business Information
Have you heard about the NAP?
NAP stands for, Name, Address, and Phone number.
This is, of course, a crucial thing for business.
A piece of clear and correct business information helps the customers and brings more and more business.
So, make sure the information appears clear on your website.
And, most preferably it should be at the bottom of every website page.
You can use schema markup for this information too.
For example, we have added a schema markup for the New Jersey page that includes the data like address, region, postal code, and country.
Schema mark-up update helps Google show this information to potential clients.
Write Blogs To Rank On "Near Me" Searches
Well, creating a blog post to rank on "Near Me" searches is one of the most crucial things.
Blog helps you get awareness and visibility for your business.
And, the best thing is when you get backlinks anchor text, "Near Me"
Here are the ways you can get backlinks for the "Near Me" anchor text:
Try to get backlinks from food bloggers and local influencers.
Perform local surveys and display the data.
Write blog posts answering the particular question for "Near Me" searches.
For more good backlinks, you need to have backlinks that have geographic anchor text.
That simply means the anchor text must contain your business's city name or location.
Let me show you some examples of such backlinks.
Restaurants in New York
Chicken in Austin
Pizza near Brooklyn bridge
These are some of the examples of geographic anchor text, you must have backlinks on.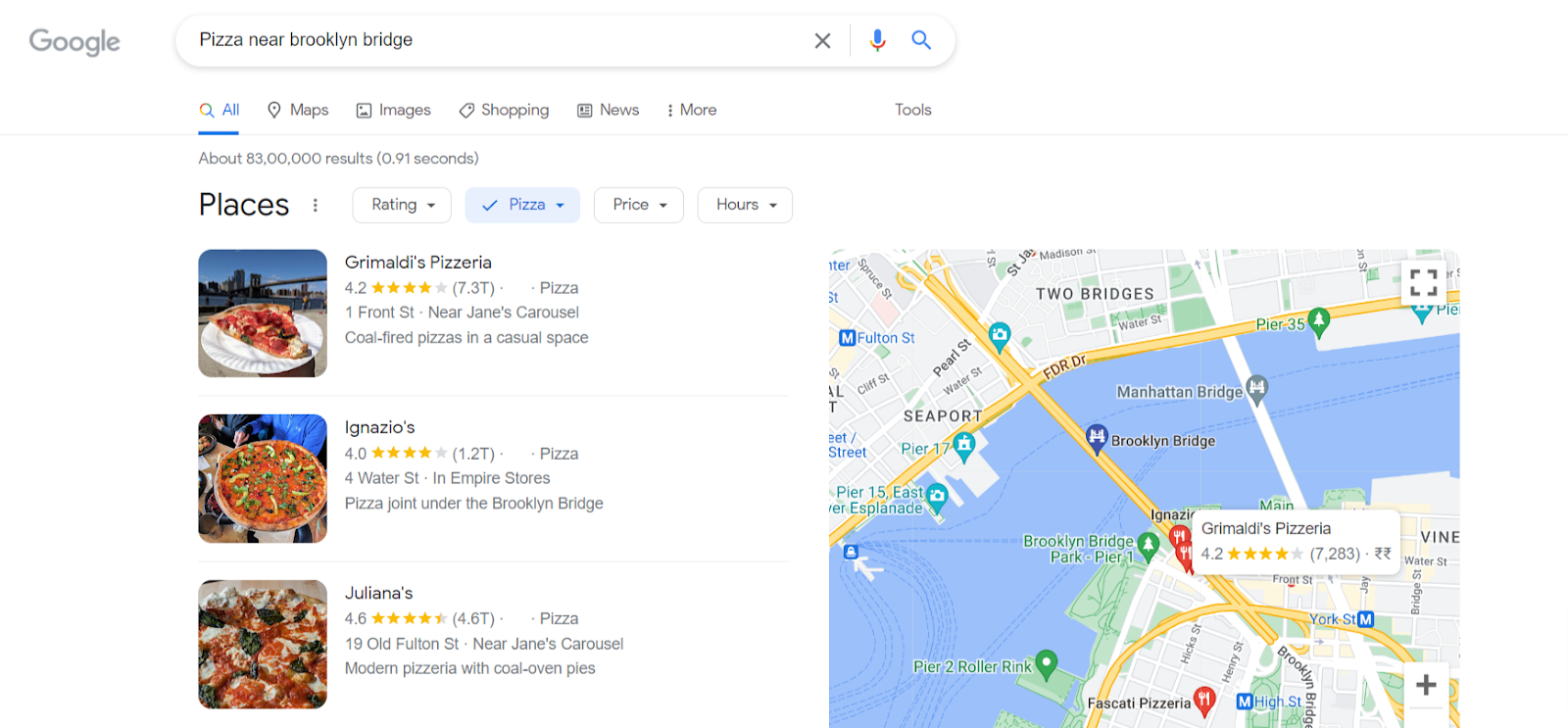 Push For More Reviews
This is the last and crucial thing that you must do.
The reviews are the things that differentiate you from your competitors.
You get reviews based on how your customers feel. So, make it the best one. Also, having good reviews on multiple platforms can help your business rank higher.
The data I am going to show you now would be enough to tell you why reviews are so important for business.
84% of users trust online reviews just as personal recommendations.
Reviews will not only help you get the trust of your potential customers but also Google will reward you with higher rankings!
Conclusion
So, these were the simple ways to enhance the clicks for "Near Me" local searches. If you follow all the steps without fail… you are going to see the results for sure!
However, along with following all these steps, you need to fulfill the metrics of "Local Search" as well.
This is the thing you just can't ignore.
If you have any doubts or queries, you can just comment down below in the comment section and I will reply for sure!
FAQs
1. How to optimize for "Near Me" searches?
The optimization for "Near Me" searches is quite easy. The first thing you need to work on is, fulfilling the metrics of Local Searches i.e., Relevance, Distance, and Prominence.
Then, only you will be successful in applying all other strategies. The main thing is the metrics.
2. What is local business SEO?
Local business SEO is an SEO strategy that helps the local business rank higher locally and especially in "Near Me" searches to get more local clients.
Businesses that target local customers can be benefitted from it.
3. How much should I pay for local SEO?
The local SEO campaign can cost you between $300 to $2000 per month depending on the needs of your business.
4. Why doesn't my business show up on Google near me?
The reason could be simply because your business lack authority locally. You should create more local backlinks with an anchor text of "Near Me" or with the city name.
In this situation, you must properly work on Local SEO as well.
5. How can a Google my business location be verified?
The steps are very simple to make your business verified:
Go to your business profile.
There will be a button for "Get Verified". Click on that.
Open the text with the code.
Submit the code to your profile.